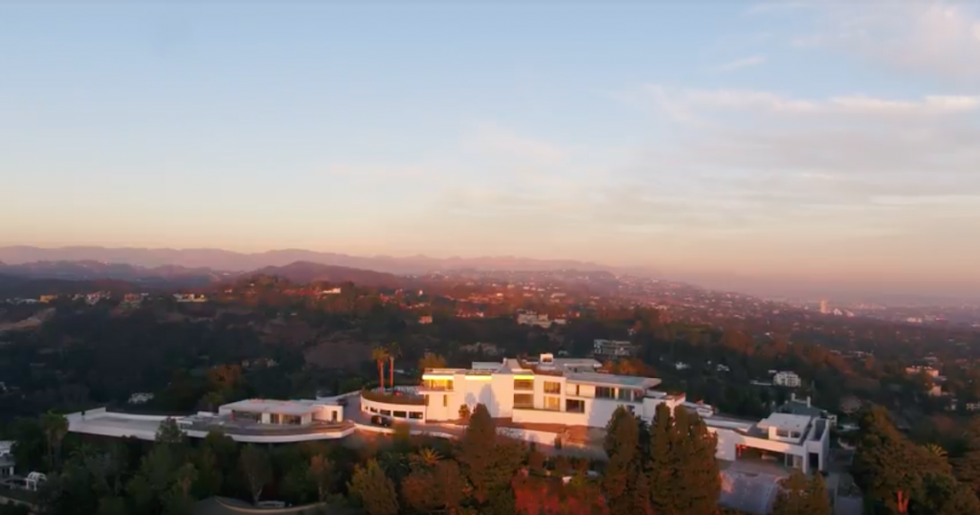 This is the most expensive house in the U.S. It's over 600 million CAD and appropriately named "The One." (Screenshot courtesy of YouTube)
You may not be able to own one of the most expensive homes in the world, but think of it this way, neither does 99.99999999999 per cent of the rest of the global population.
---
And that's one reason why luxury real estate has always been fascinating.
Imagine living in a high-end home, enjoying extravagant amenities, and taking in jaw-dropping views, during simple tasks like taking out the garbage.
Okay, let's face it. If you lived in one of these homes, we doubt you'd be taking out the garbage. You'd have special robot butlers do that for you, right?
So what is an "expensive home" per se?
Well, in Toronto, for instance, it may feel like every home is an expensive home. But Point2 Homes has compiled a list of these most expensive homes for sale in 15 countries that will make you feel like your crazy expensive Toronto home is ridiculously cheap.
Take the most expensive home for sale in the world right now. Named, "The One," the American behemoth is considered the king of modern-day mega-mansions. It proffers an insane 100,000-square-foot living space. While it's located in Los Angeles, it can probably be its own country. Or maybe you could buy a small country for its sale price of $652 million.
Before we get to the ultimate list of these luxury properties for sale around the world, here are a couple more things that stand out from Point2 Homes look at these estates:
Costa Rica boasts the "cheapest" option on the list. It's a tropical retreat in Guanacaste worth a mere $39 million.
And, right here in Canada, the most expensive home prize goes to the prestigious Chester Hall estate in Oakville, on the market for a staggering $59 million.

Canada's most expensive home: Chelster Hall. (Photo courtesy of Sotheby's International Realty Canada)
Now, here's the moment your jealousy has been bracing for and the moment your fantasy cannot resist:
The Most Expensive Homes For Sale In 15 Countries
| | | |
| --- | --- | --- |
| 1. | U.S. | $652,000,000 |
| 2. | Hong Kong | $583,000,000 |
| 3. | France | $535,000,000 |
| 4. | Switzerland | $241,000,000 |
| 5. | Barbados | $163,000,000 |
| 6. | Spain | $120,000,000 |
| 7. | Russia | $112,000,000 |
| 8. | Singapore | $104,000,000 |
| 9. | Portugal | $83,000,000 |
| 10. | China | $82,000,000 |
| 11. | Netherlands | $75,000,000 |
| 12. | UAE | $71,000,000 |
| 13. | Canada | $59,000,000 |
| 14. | Israel | $46,000,000 |
| 15. | Costa Rica | $39,000,000 |
Real Estate News