Born in 1889 in Illinois, Ernest Hemingway was an American novelist who won a Pulitzer Prize for Fiction and Nobel Prize in Literature. He is regarded as one of the "great American 20th century novelists," with titles such as The Sun Also Rises, A Farewell to Arms and The Old Man and The Sea.
---
He served in Italy during WWI as an ambulance driver, was an avid outdoorsman, traveller and journalist at Kansas City Star. Hemingway's story spans 61 years, but in the early 1920s he had a direct connection to Toronto, leaving a legacy felt throughout the city.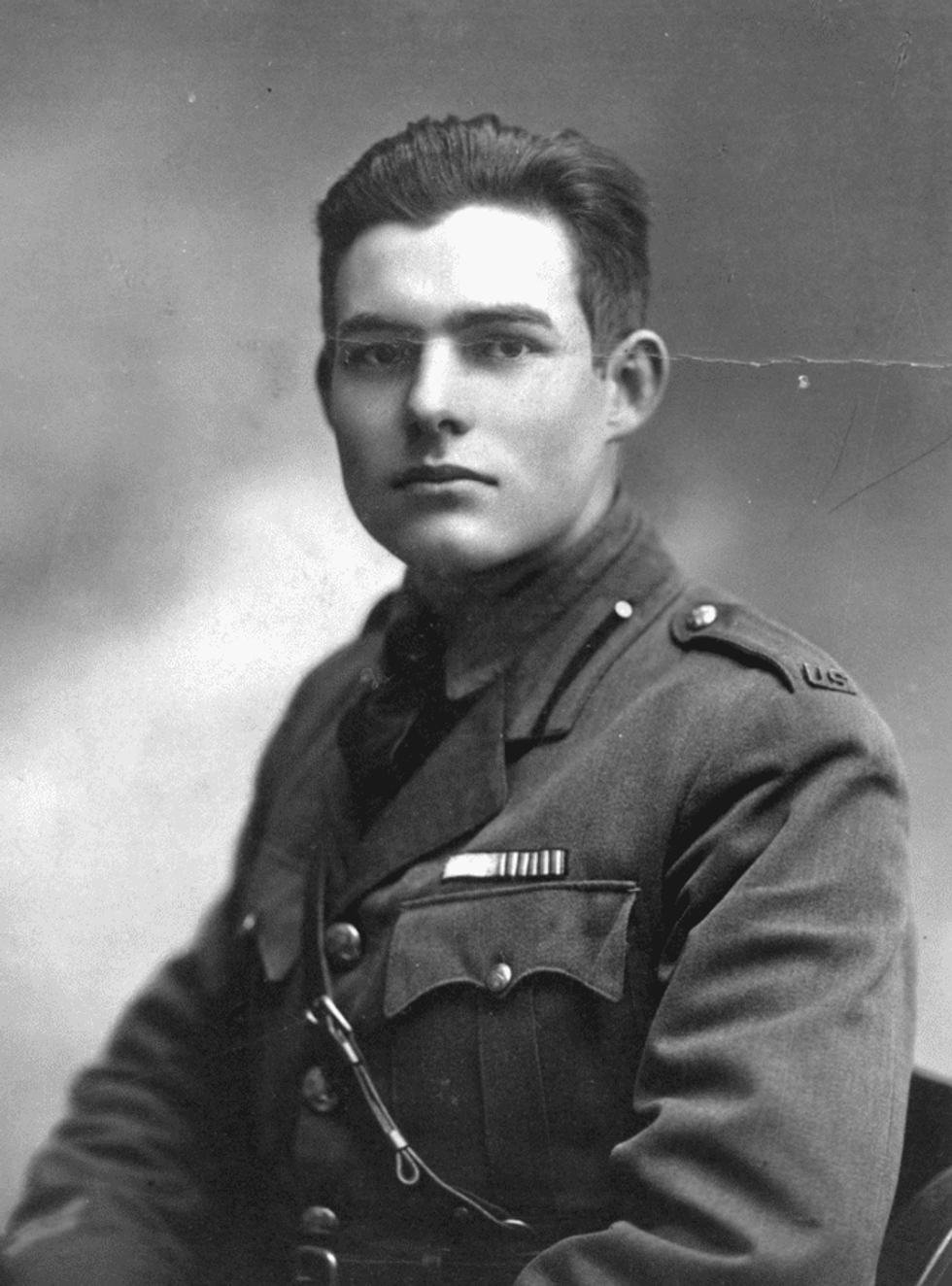 Ernest Hemingway during World War I, courtesy of the Ernest Hemingway Collection from the John F. Kennedy Presidential Library and Museum
The Toronto Star Bylines
In an episode of the short-lived series Timeless, the main characters time travel back to 1927 Paris. There they meet Ernest Hemingway, who introduces himself as a reporter for The Toronto Star. Hemingway did write for the publication from Paris, but the show's timeline was inaccurate. 
Hemingway wrote for The Toronto Star (then Toronto Daily Star) between 1920 and 1923. Many credit his time at newspaper as a pivotal moment for his transition to novel writing, due to his experience abroad.
His journey to Toronto started after catching the attention of Harriet Connable, whose husband Ralph oversaw the Canadian operations of department store chain F.W. Woolworth Company. The family sought a caretaker and tutor for their son. Hemingway accepted and moved in with the Connables. He soon asked Ralph for an introduction to The Toronto Star, where he had an instant connection with the editor. His first byline appeared on March 6, 1920.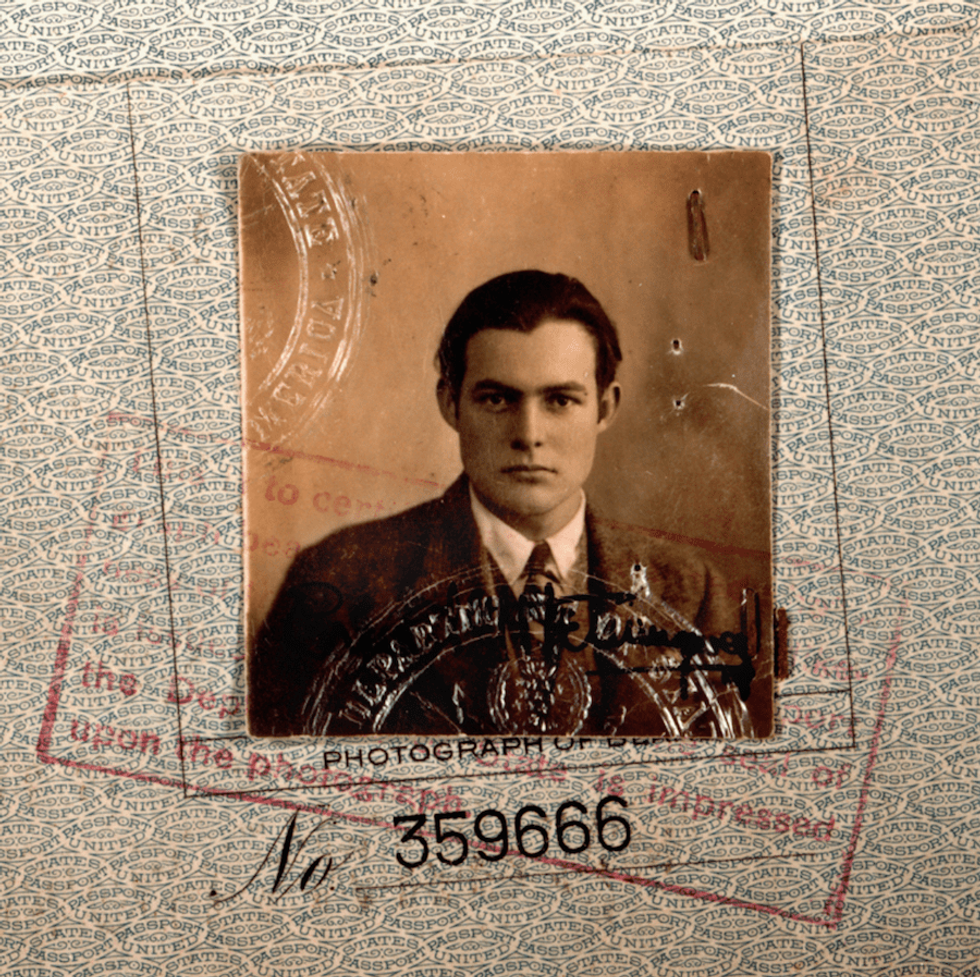 Ernest Hemingway 1923 passport, courtesy of the Ernest Hemingway Collection from the John F. Kennedy Presidential Library and Museum
Hemingway left the Connable's in May of 1920, moving back to United States where he continued to write for The Toronto Star. He briefly stopped writing for the paper, but returned in October 1921. Shortly after he was rehired, he went to Paris acting as a foreign correspondent for the daily with his new wife Hadley.
Hemingway was excited to experience post-war Europe. During his time, he became part of "The Lost Generation," a group of American writers and poets in Europe such as Gertrude Stein, F. Scott Fitzgerald, Ezra Pound and T.S. Eliot. His travels through Europe and the company he held inspired the next phase of his writing.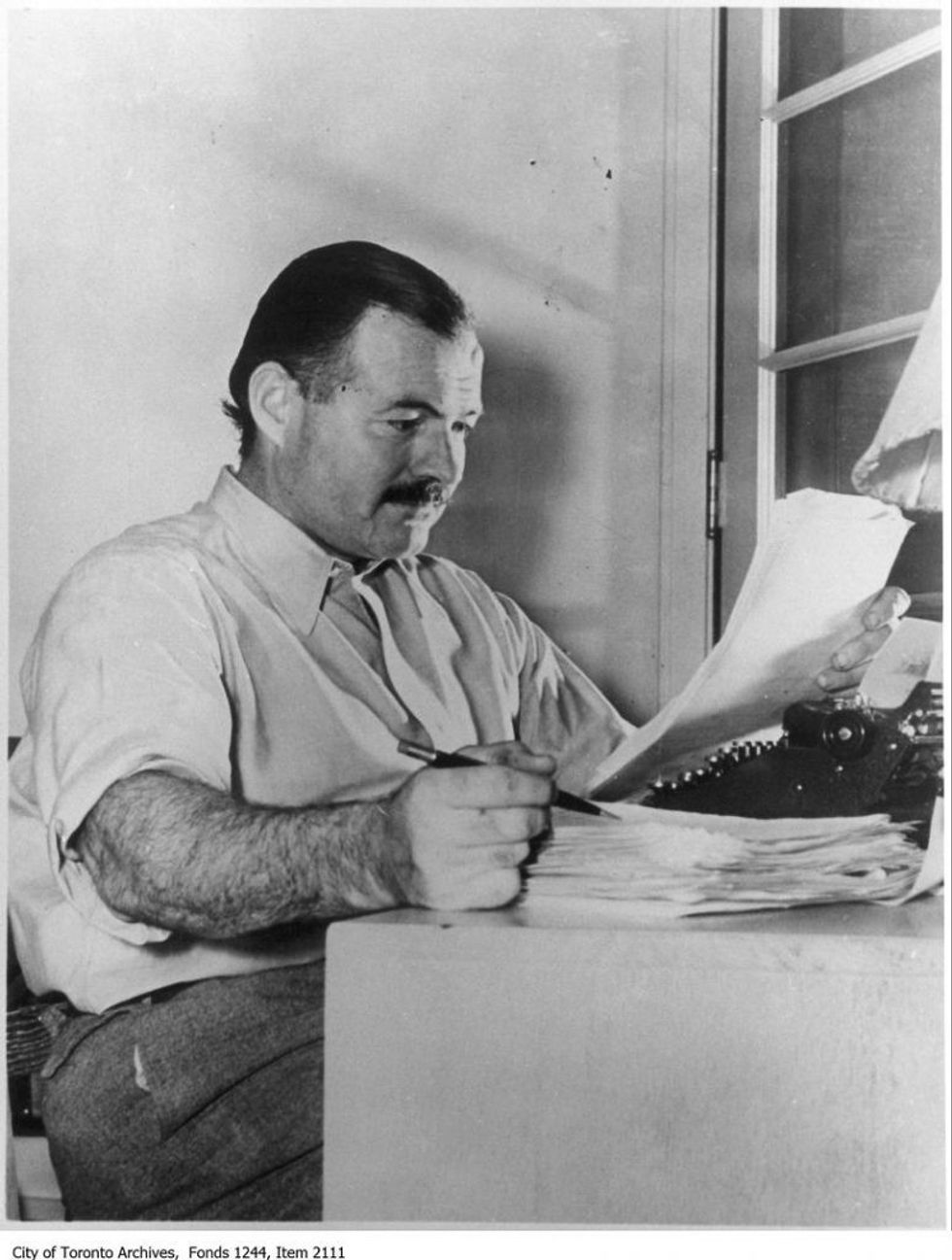 Ernest Hemingway, courtesy of the Toronto Archives from the William James Family Fonds
Hemingway and his first wife stayed in Paris until fall of 1923. They moved back to Toronto for the birth to their son. The Hemingways were optimistic about the relocation, with his wife Hadley writing in a letter "I think we shall love many things about Toronto." Little did they know in four months they would leave and never return.
Hemingway was loved by his The Toronto Star colleagues and praised by managing editor John Bone. However, he was placed in the middle of an internal workplace conflict between Bone and city editor Harry Hindmarsh, who was the son-in-law of the paper's publisher.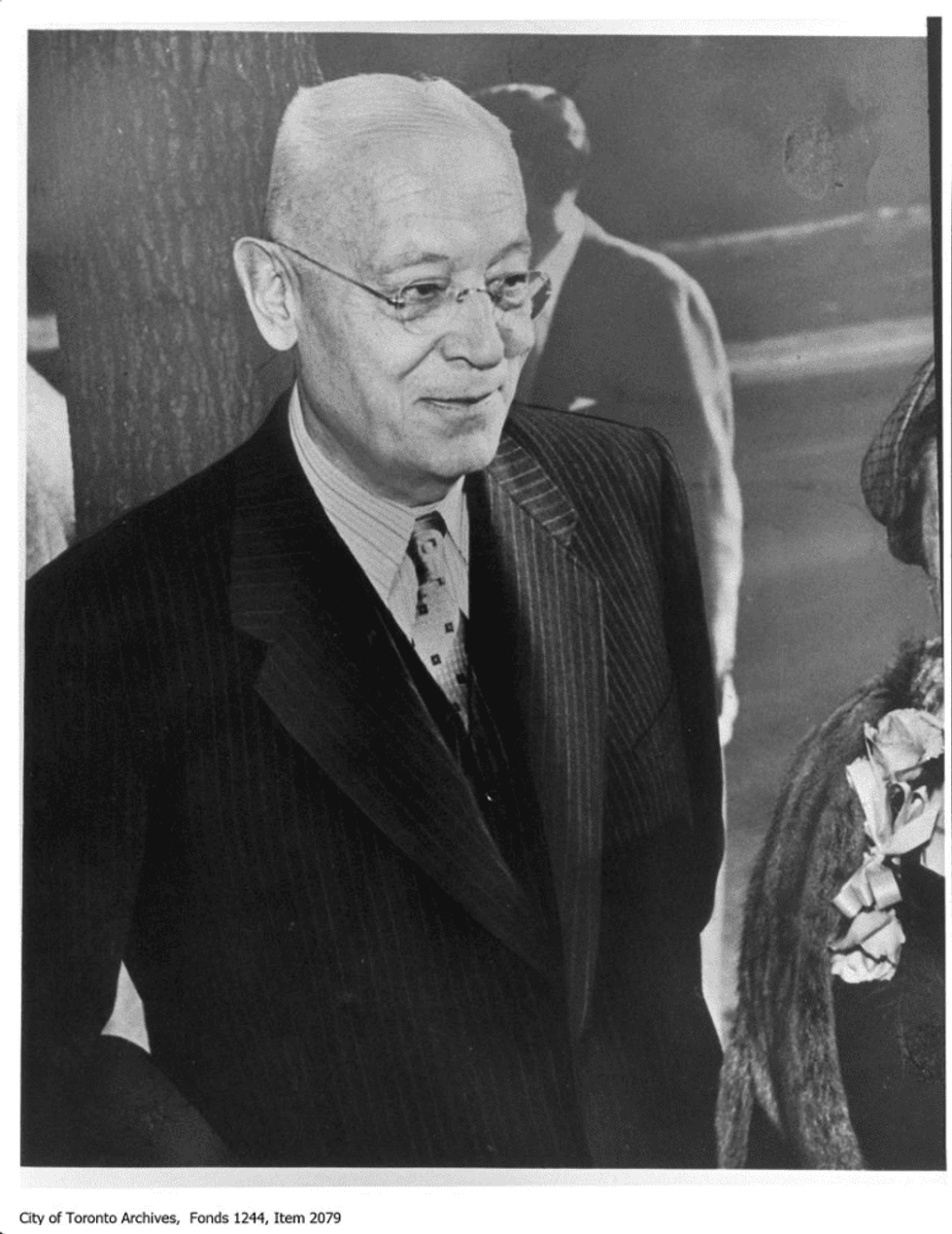 Harry Hindmarsh circa 1946, courtesy of Toronto Archives from the William James Family Fonds
Hemingway believed his relationship with Bone made him a target for Hindmarsh. He accused the city editor of killing his stories and for missing his son's birth due to an out of town assignment. The conflict between Hindmarsh and Hemingway peaked leading Hemingway to quit effective January 1, 1924. By his resignation date, he filed almost 200 stories for the newspaper.
Hindmarsh eventually became president of The Toronto Star and admitted to handling the situation poorly. Hemingway never forgave him and the experience left a bitter taste not only for the paper, but for Toronto.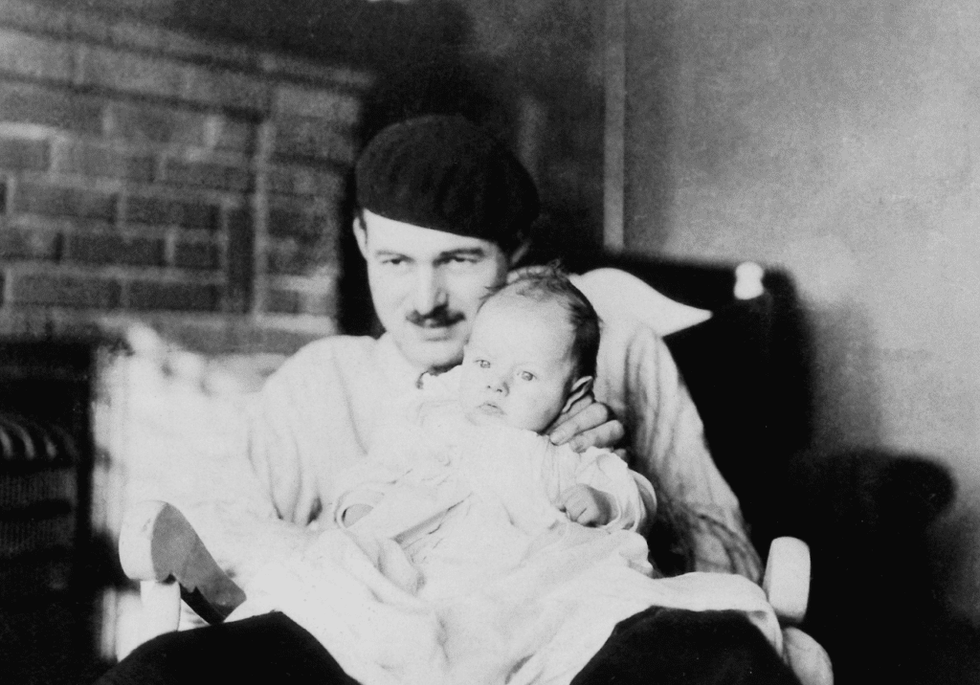 Hemingway and son John in Paris circa 1924, courtesy of the Ernest Hemingway Collection from the John F. Kennedy Presidential Library and Museum
Living with Hemingway
Hemingway lived with the Connables at 153 Lyndhurst Avenue. Located in the Casa Loma district, the home was built in 1916 by Wickson and Gregg Architects in a Colonial Revival style. The clay-roof, white stuccoed, gated property backs on the Nordheimer Ravine. 
Connable sold the home in 1927 for $90,000 ($1.4 million today) to Nathan Louis Nathanson, founder of Famous Players. It later became a centre for spinal cord injury patients known as Lyndhurst Lodge and in the 1980s was converted into townhomes.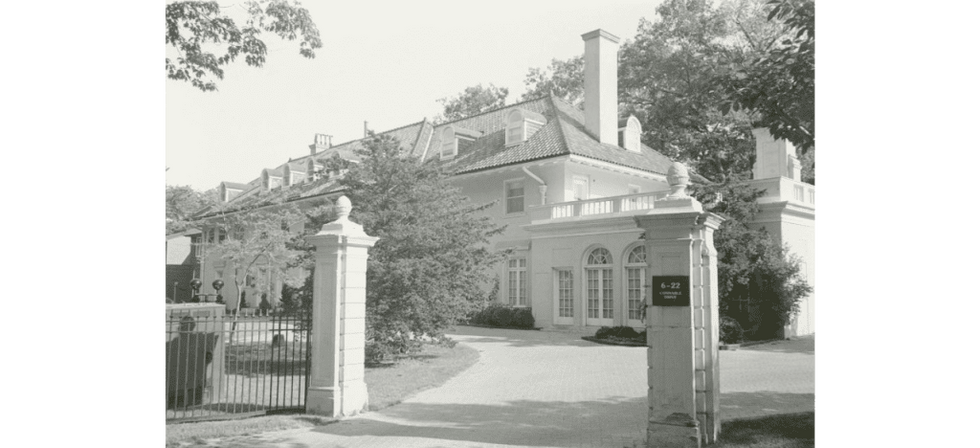 153 Lyndhurst Avenue in 1982, courtesy of the Toronto Public Library
When Hemingway returned to Toronto in 1923 with his pregnant wife, they briefly lived in a hotel at 592 Sherbourne Street. The 1883 mansion was home to Charles H. Gooderham and built by David Roberts Jr., who also worked on George Horace Gooderham's home on Jarvis Street. Designed in a Queen Anne Revival style, it has decorative wood detailing, red brick, a cross-gable roof and more.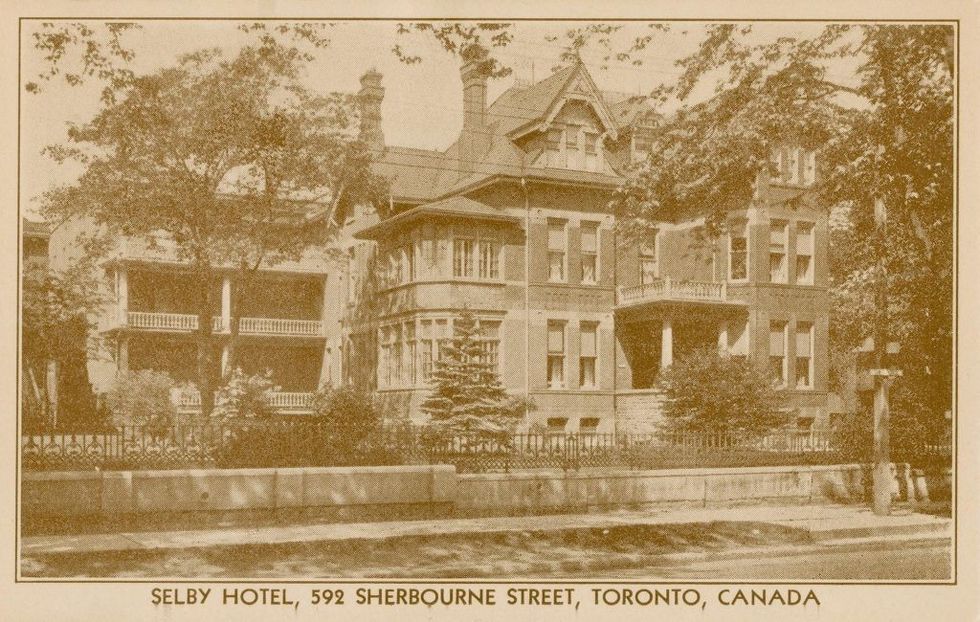 Selby Hotel in the 1920s, courtesy of the Toronto Public Library
In 1910, it became the all-girls school Banksome Hall, before converting into a hotel in 1912. The original Selby Hotel was private and catered to females. It eventually welcomed all clientele and built and extension along Selby Street. Hemingway is said to have occupied Room 301 and the Gooderham Suite. The former mansion was recently restored and moved closer to the street as part of a redevelopment known as The Selby, which includes an apartment tower.
The Selby, circa 2019
His final residence was at 1599 Bathurst Street, where him and his wife brought son John Hadley Nicanor Hemingway home after his birth. He signed a year-long lease for $85 a month ($1,342 today) for Unit 19, which spans 1,110 square feet. Hemingway broke that agreement upon his resignation at The Toronto Star. His final function at the home was a wedding for his former colleague Jimmy Cowan in which he was the best man.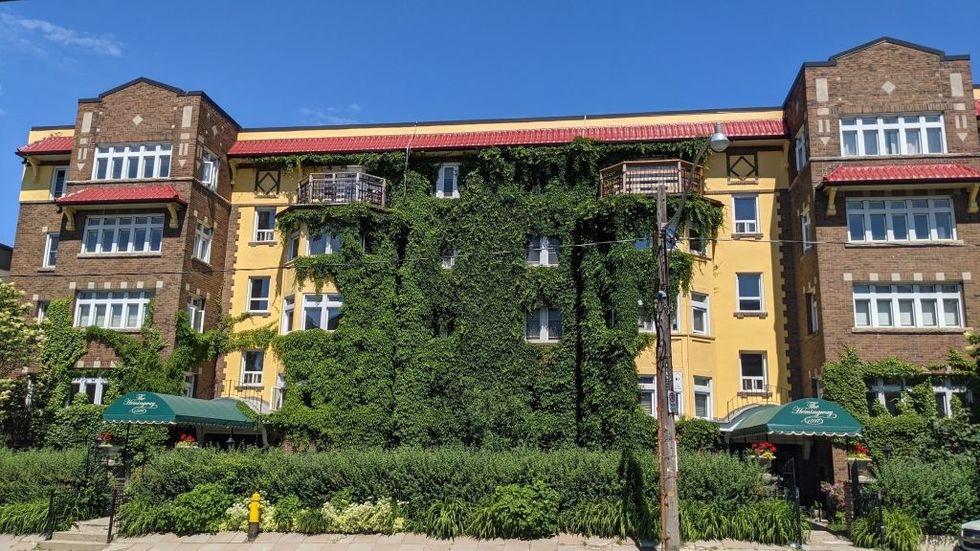 The Hemingway at 1599 Bathurst Street, circa 2021
In 2019, the unit went on the market for $730,000. The brick and yellow-stuccoed structure with red roofing and green awnings may look dated, but Hemingway's unit has all the elements of a modern condominium.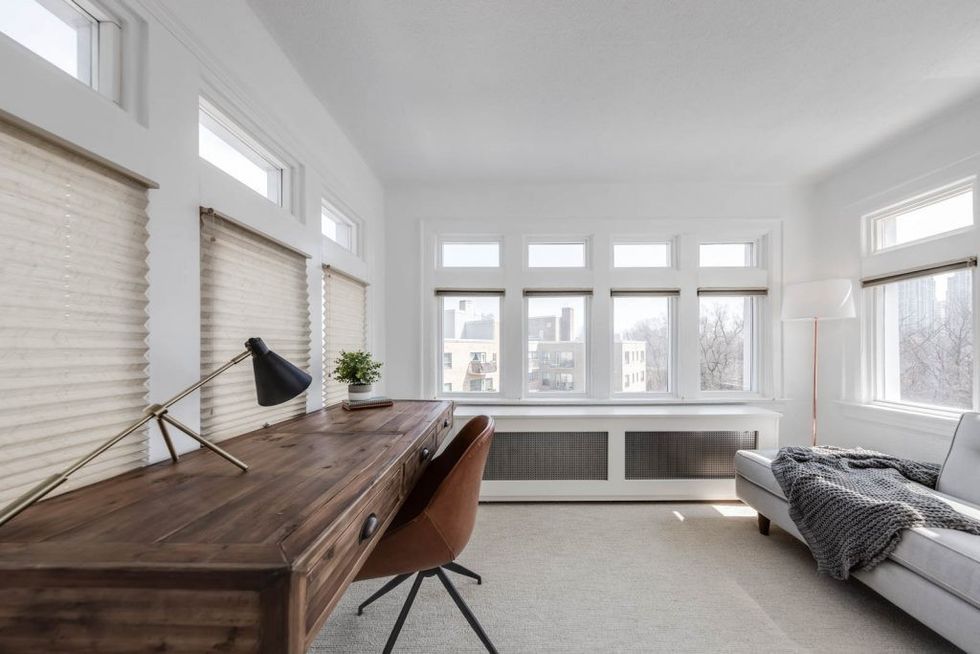 Interior of Hemingway's unit at 1599 Bathurst Street in 2019, courtesy of Storeys.com
Hemingway Today
While Hemingway left despising the city, Toronto still honours his legacy. His final home at 1599 Bathurst Street was renamed The Hemingway and bears a heritage plaque dedicated to him.
You'll even find his name on the menu at Maison Selby, a restaurant in the former Selby Hotel. Try the Hemingway Daiquiri or Eggs Hemingway as you sit in the building he called home for a brief period.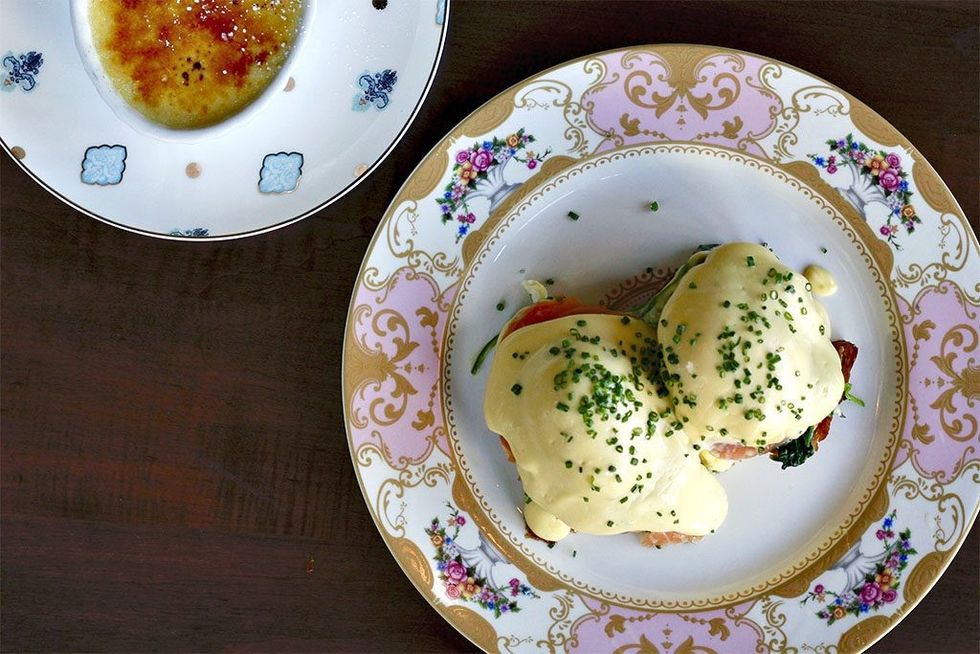 Eggs Hemingway, courtesy of Maison Selby
Legendary Houses