The Gooderham family has buildings scattered throughout Toronto that are a mix of both residential and commercial properties.
---
Gooderham and Worts Distillery is likely the most notable, with a series of Victorian industrial buildings and cobblestone streets that attracts tourists and Torontonians to shop, dine and enjoy art.
Thought the Gooderham Building, or Toronto's Flatiron Building, is one of the most photographed in all of Toronto and was once the office building for the family.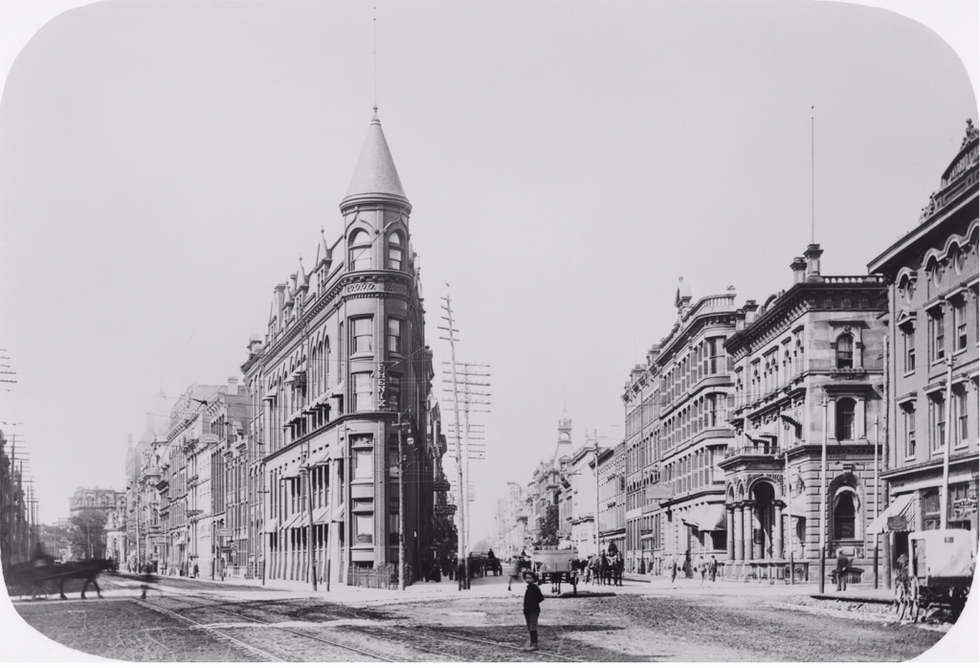 Gooderham Building in 1898, courtesy of Toronto Public Library
The Gooderham's also have mansions scattered throughout the city on (once) prestigious streets where Toronto's wealthiest lived. George Gooderham built his house at 135 St. George Street, now next to the west entrance of St. George Station. Charles H. Gooderham's home at 592 Sherbourne Street is most commonly known as The Selby, now a restaurant and part of condominium complex.
On Jarvis Street, just north of Wellesley Street, is another Gooderham property that was put on the market for almost $11 million. The 8,000-square foot mansion was, according to author Sally Gibson, a starter home for 21-year-old George Horace Gooderham.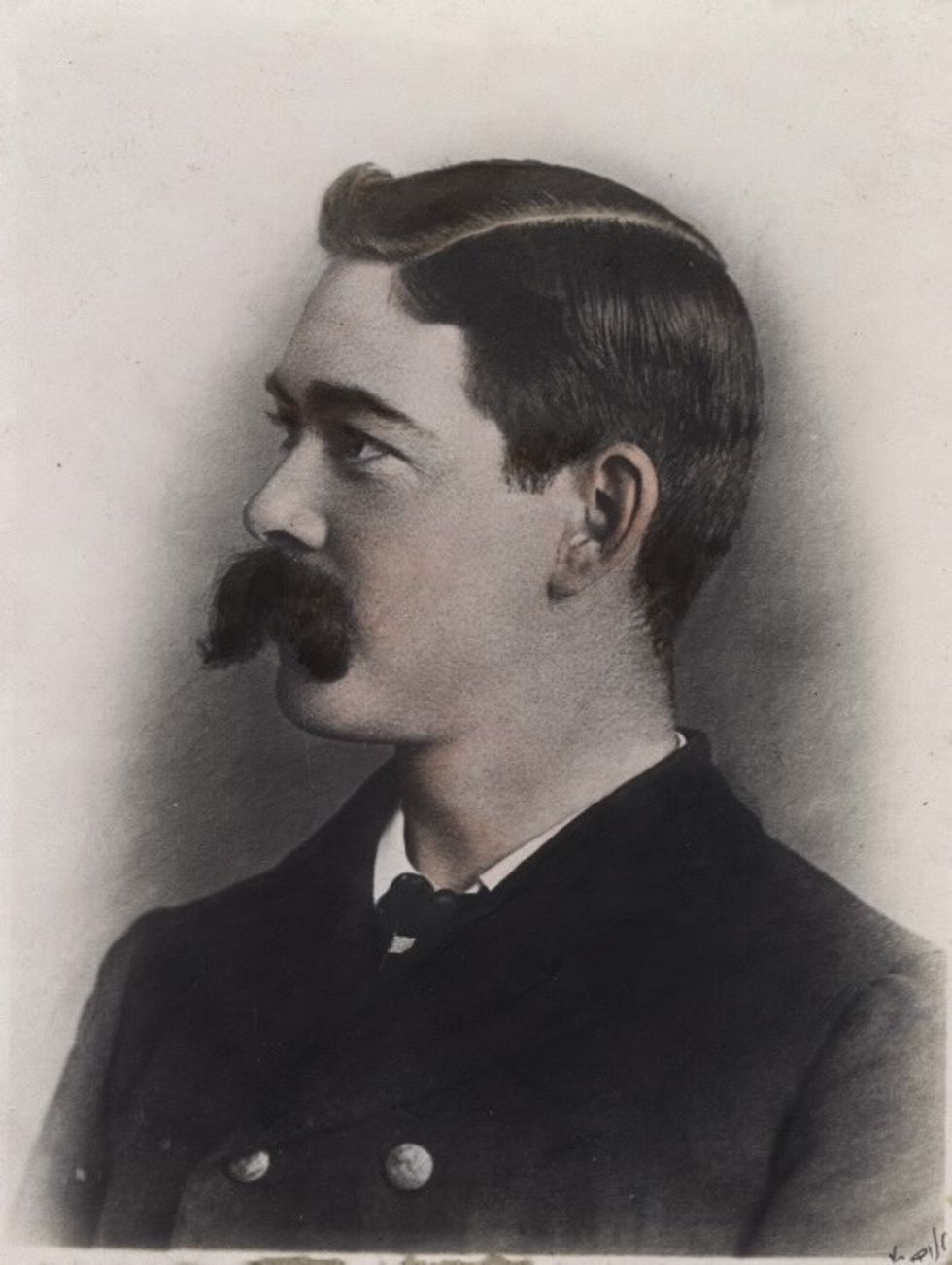 George Horace Gooderham, courtesy of Toronto Public Library
A Brief History of the Gooderham's Distillery Business
William Gooderham, George Horace's grandfather, went into business with his brother-in-law James Worts in 1832. Gooderham brought his business knowledge, while Worts brought his milling experience to the partnership.
The company started with just a windmill, but eventually a distillery was added. The distillery business began to grow and starting in 1859 Victorian buildings were being erected in what is now the Distillery District. By 1861, Gooderham and Worts Distillery made 2,500 litres of whiskey and by 1875 was the largest distillery in the British Empire.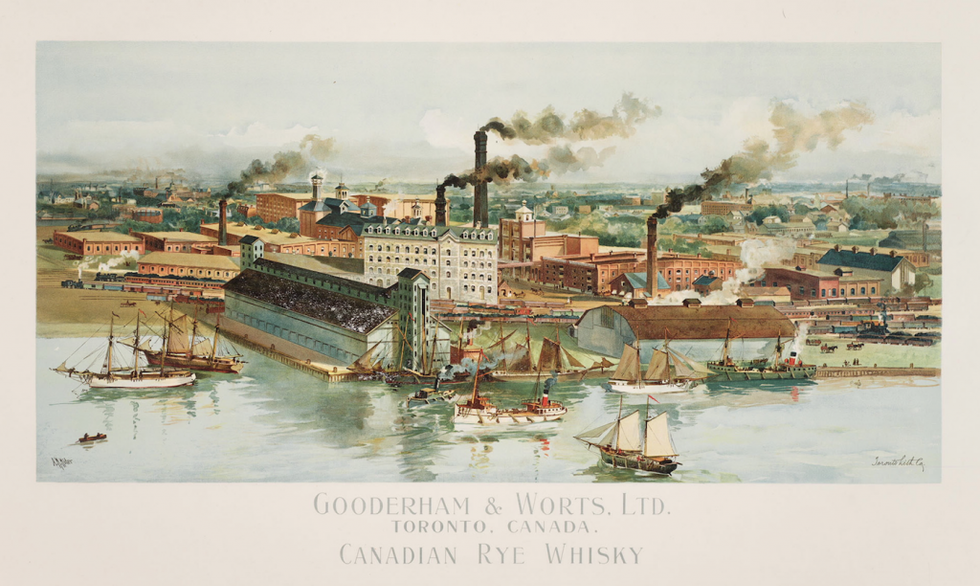 Gooderham and Worts Distillery, courtesy of Toronto Public Library
When the First World War was declared, the distillery began to suffer. It transformed into the British Acetones Limited which produced a key ingredient in smokeless gun powder. It is said 1,000 tons of acetone was produced per year during the war. Prohibition placed another major hindrance to the point that in 1923 the Gooderham's sold the business after 91 years. The Distillery District would still be operational for about another seven decades before shutting down completely.
Though the distillery business went through turbulent times, the Gooderham's work in banking, transportation, retail, and more would keep their prosperity alive and well.
The Starter Home
George Horace was born in 1868 and was the eighth of 12 children. He was educated at the Toronto Normal School and Jarvis Collegiate Institute. Like his family, he worked at Gooderham and Worts Distillery with an office at the Gooderham Building, which divides Front Street and Wellington Street.
George Horace was an active community member throughout his life. He was chairman of the Toronto Board of Education, president of the Canadian National Exhibition, president of Ridley College, commodore of the Royal Canadian Yacht Club, formal mayoral candidate and a Conservative politician serving from 1908-1914.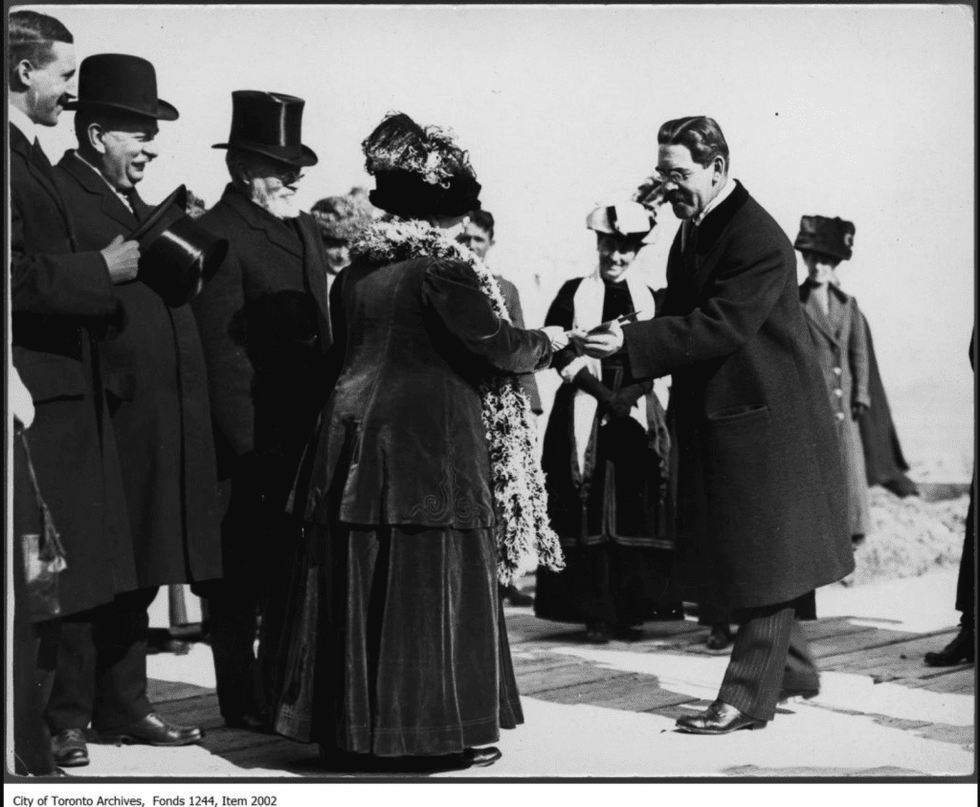 George Horace Gooderham in 1908, courtesy of the Toronto Archives
His mansion at 504 Jarvis Street was built for him at the age of 21 by David Roberts Jr. in 1890. It was built in a Romanesque Revival style, known for its castle-like exterior, rounded towers with cone-shaped roofs, rounded arches over doorways and windows, columns with spiral or leaf designs at the top and bay windows.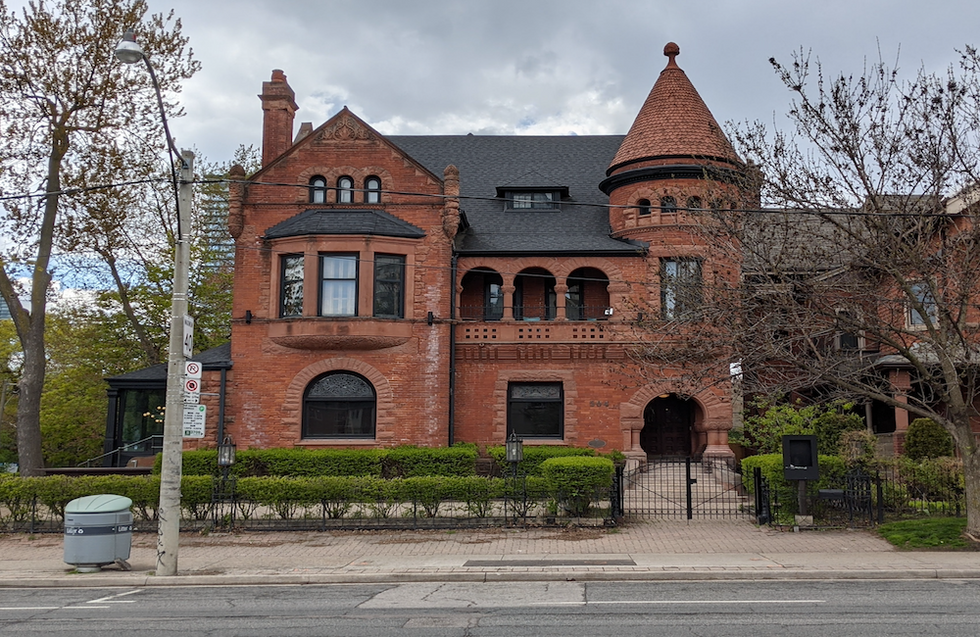 George Horace Gooderham House in 2021
The interior of the home has kept a majority of its features including wood panelling, a hand-carved grand staircase, stained glass windows, coffered ceilings and walls, fireplaces in a majority of the rooms and more recent period piece chandeliers to give it a historic feel. The ceilings soar with the main floor boasting 11 foot ceilings and the second floor offering 10 feet of height. Some rooms have been slightly modernized, but many still maintain their original charm.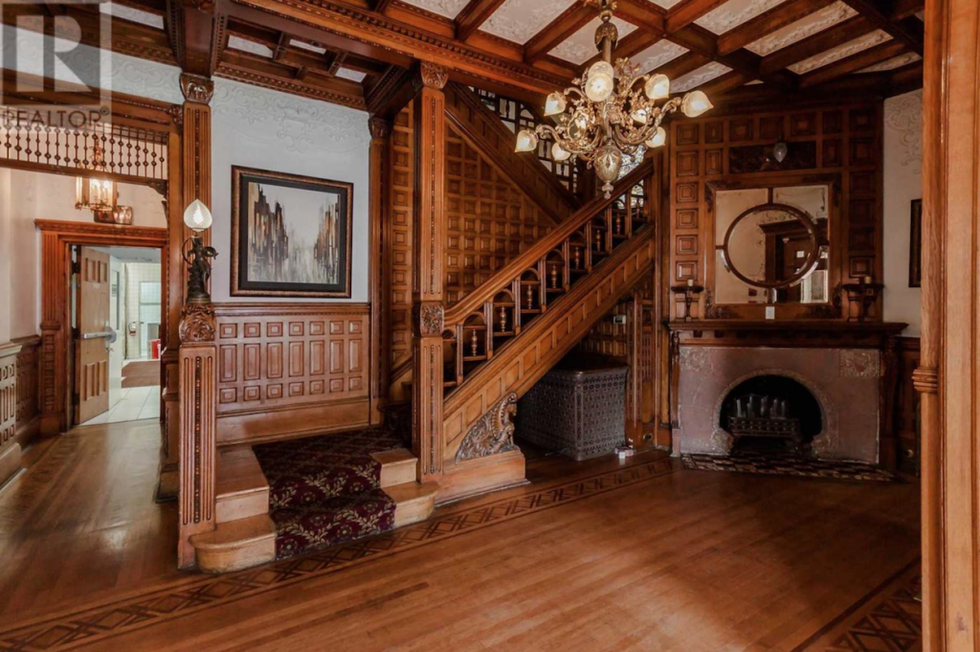 Inside George Horace Gooderham House, courtesy of Realtor.ca
The veranda on the southern portion was dismantled at some point, but rebuilt in the 1980s by Ida Angelini who purchased the property and transformed it into Italian restaurant Angelini's.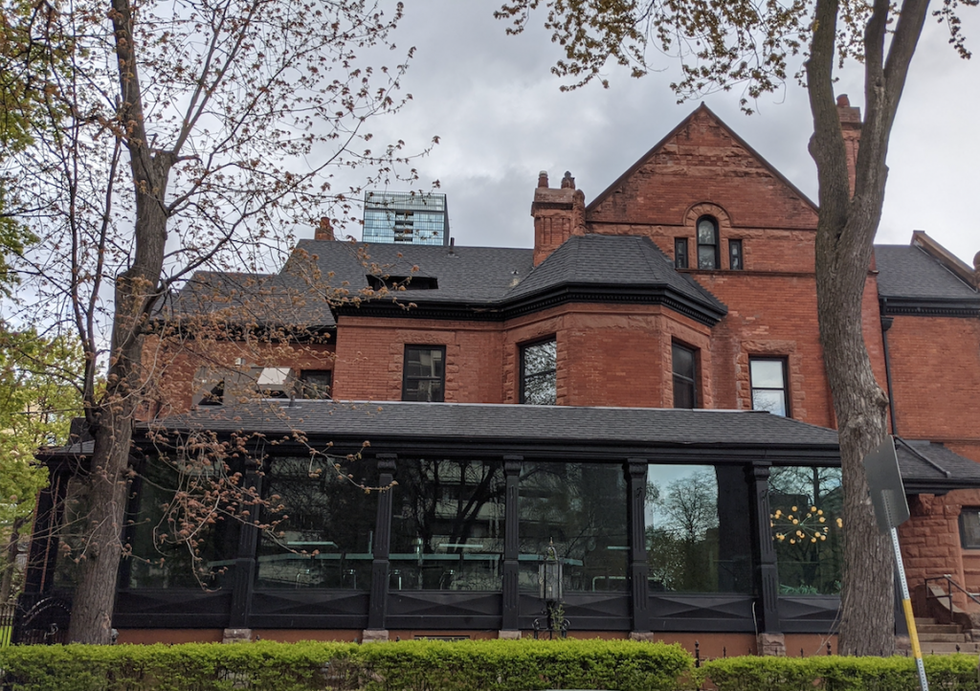 (George Horace Gooderham veranda in 2021)
The house is currently looking for a new owner after the Berkeley Bicycle Club closed. The historic mansion is on the market for almost $11 million and, as the listing notes, it could work as a restaurant, office, event space, art gallery or private school.
READ: Legendary Houses: An Apartment for Dance Pioneer Celia Franca
George Horace lived at the mansion until 1906, moving to another property on St. George Street. While merchant and manufacturer Leo Frankel would be the next tenant, Jarvis Street would begin to see an exodus of its wealthy families.
A Street for Toronto's Elite
The mansion sits on what was once a much narrower street that was lined with trees and homes for some of Toronto's upper crust. In 1850, Sir Oliver Mowat, the province's longest serving premier, had a mansion built at 372 Jarvis Street, which is now occupied by Canada's National Ballet School.
The wealthy slowly started moving onto the street including the McMaster, Johnston, and Rutherford families. The Massey family had two mansions directly across the street from George Horace. The home at 515 Jarvis Street is now the Keg Mansion and the E.J. Lennox built 519 Jarvis Street is currently abandoned.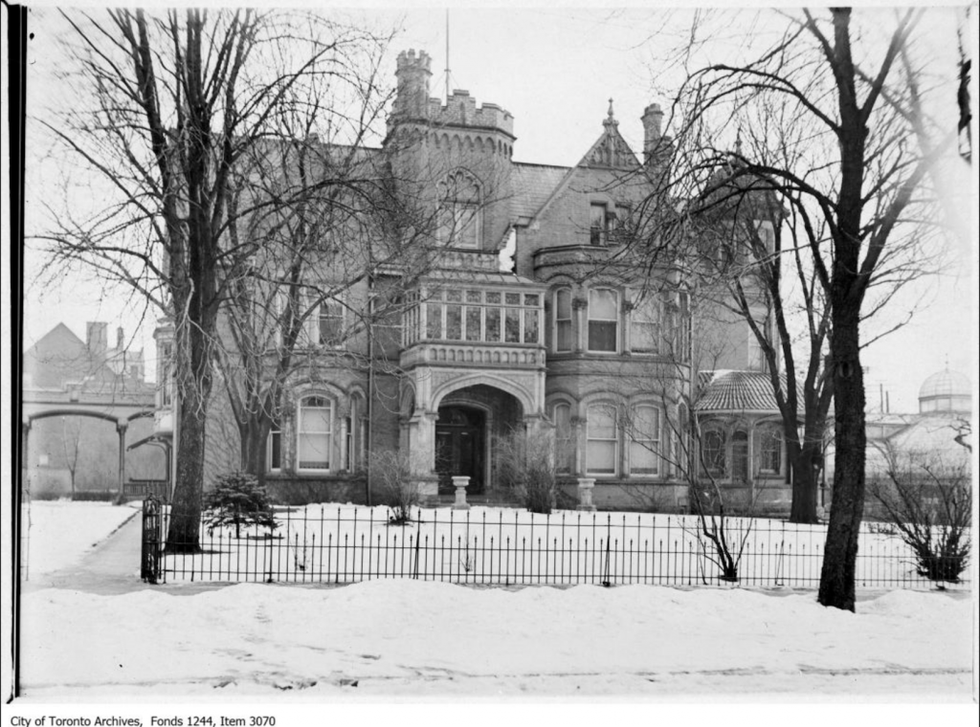 515 Jarvis Street in 1912, courtesy of the Toronto Archives
The demographics of the street began to change and the wealthy began moving out. Homes were being turned into offices, factories, multi-unit residential properties, restaurants, schools and more. The tree lined street was widened for traffic and it once had bike lanes until they were torn out during Rob Ford's tenure.
Today, some of the mansions still have their beautiful front lawns, while others have had them torn out and turned into parking lots. Some of the homes are boarded up – most notably those south of Carlton Street – waiting for redevelopment, and others have seen modern attachments incorporated into their historic structures.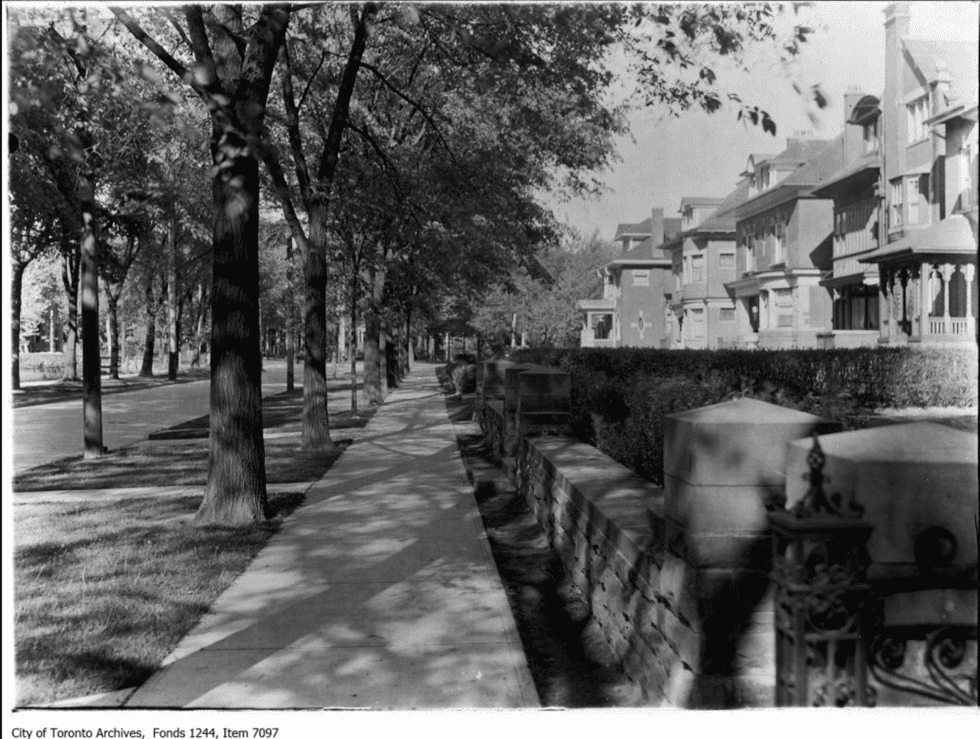 Jarvis Street in 1910, courtesy of the Toronto Archives
George Horace's house has had a few interesting residents. It was the Ursuline Sisters' School, Red Triangle Club, a men's hostel, Big Brothers of Metropolitan Toronto, Italian restaurant Angelini's and most recently Berkeley Bicycle Club.
The street George Horace's home sits on recently generated attention as a plaque was erected exposing the racist past of its namesake. The sign highlighted how some members of the Jarvis family fought to make slavery legal, owned slaves, enacted violence towards Indigenous Peoples and even embezzled money from the Six Nations Trust Fund. Jarvis Street was just one Toronto roadway among several whose namesakes' history of racism was brought to the forefront last year, including both Dundas Street and Baby Point Road.
The Gooderham Legacy
Like many, whenever the Gooderham name is mentioned most assume it is related to William Gooderham, who started the family dynasty. While William was an integral reason the name is still known today, the generations that came after him helped continue to expand the family name in Canadian history.
George Horace's home is part of that history and many have enjoyed it up close. Today, the gates surrounding the property are locked, waiting for its next owner. Let's hope whoever purchases the property allows the public to explore its beautiful interior once more and experience the Gooderham lifestyle in all its historic glory.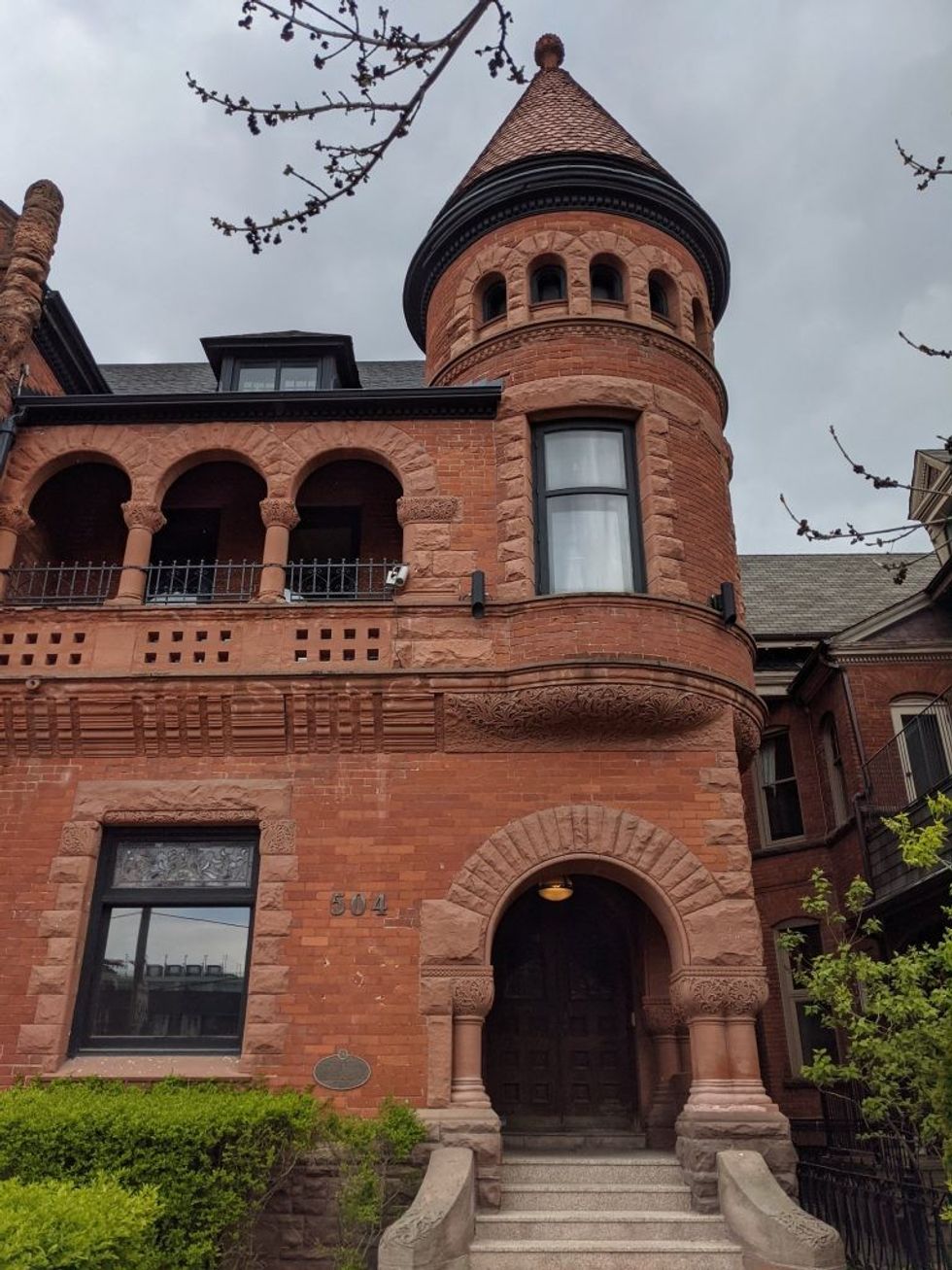 George Horace Gooderham House in 2021
Lead Image: George Horace Gooderham House in 2021
Legendary Houses