Toronto
Real Estate News
Legendary Houses: The City (and Home) that E.J. Lennox Built
Private Property. No Trespassing. These are phrases found on signs littered around the perimeter of the three-acre property at 5 Austin Terrace.
The signs may be placed to stop curious tourists and Torontonians from assuming the mansion is part of Casa Loma, and thus attempting to wander the grounds, which wouldn't be a farfetched assumption since the house is rumoured to have been built with leftover materials from the castles construction.
However, 5 Austin Terrace is a standalone structure that from 1915 to 1933 housed the man many considered one of the main builders of Toronto.
The Man Who Built Toronto
Edward James Lennox was born in Toronto in 1854. He lived his whole life in the city watching structures go up only to see so many be demolished and burnt down by The Great Fire of 1904.
He studied at the Mechanics Institute of Toronto and would apprentice with William Irving who built the Cherry Street School in the Canary District. Lennox later partnered with William Frederick McCaw, where they worked on Edward Hanlan's stunning hotel on the Toronto Islands, now demolished. He would begin his own practice in 1881 and grow it to be one of the largest of its kind in the country.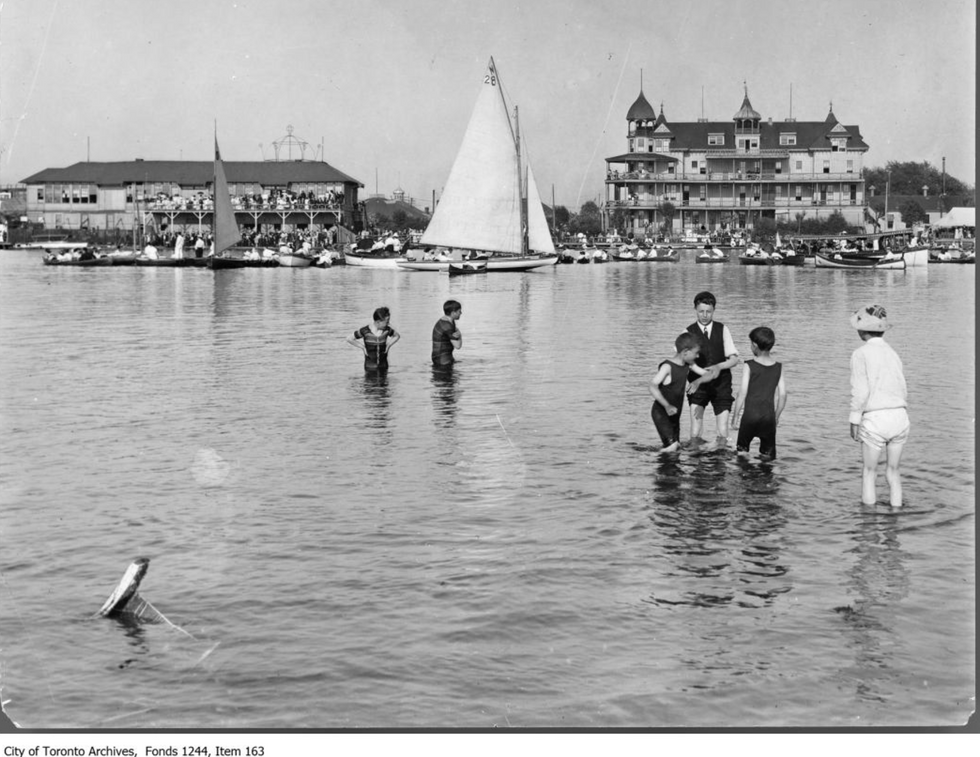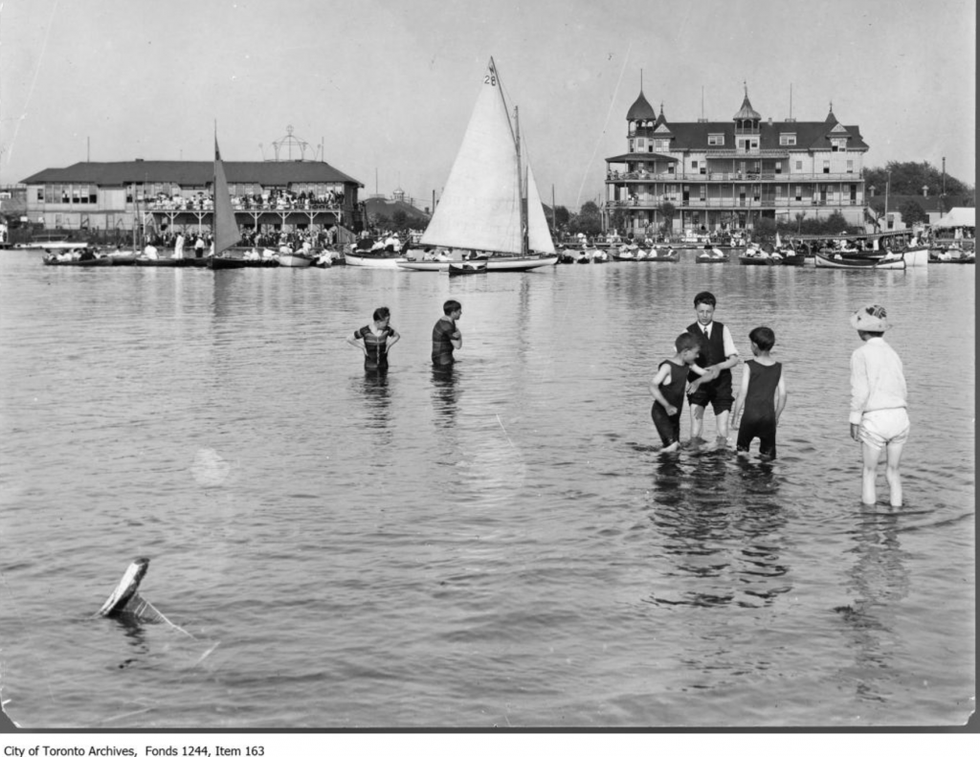 Over his career, Lennox built somewhere around 70 structures, with many of them rising in Toronto. He built churches, banks, mausoleums, hotels and houses — many of which still stand today. He built the now-abandoned Bank of Toronto building on Yonge Street next to Massey Tower, the West Wing of the Ontario Legislative Building, The Omni King Edward Hotel, Old City Hall, and Casa Loma.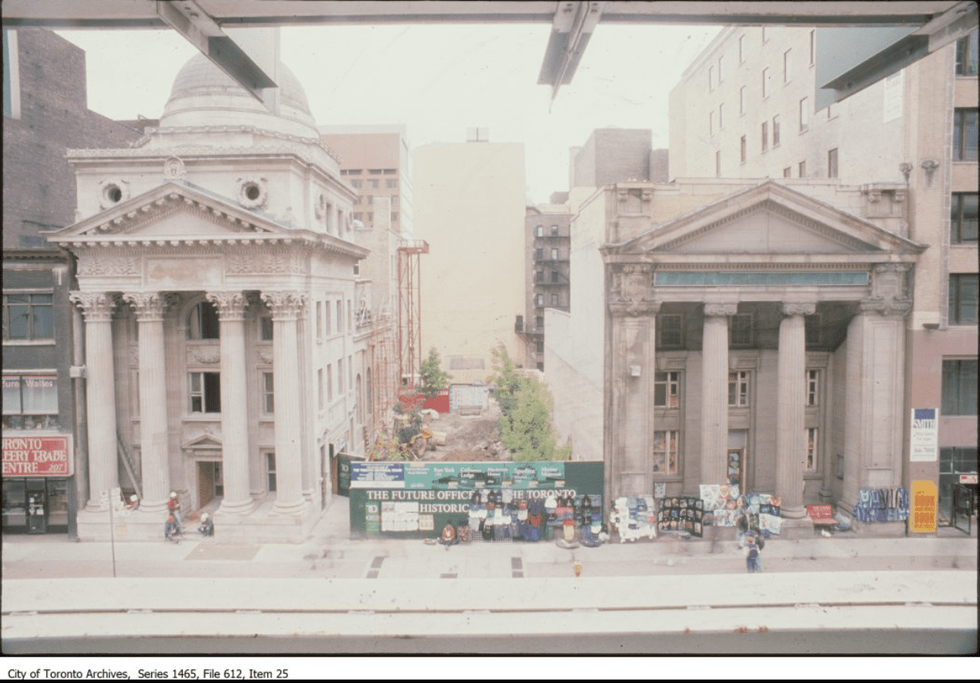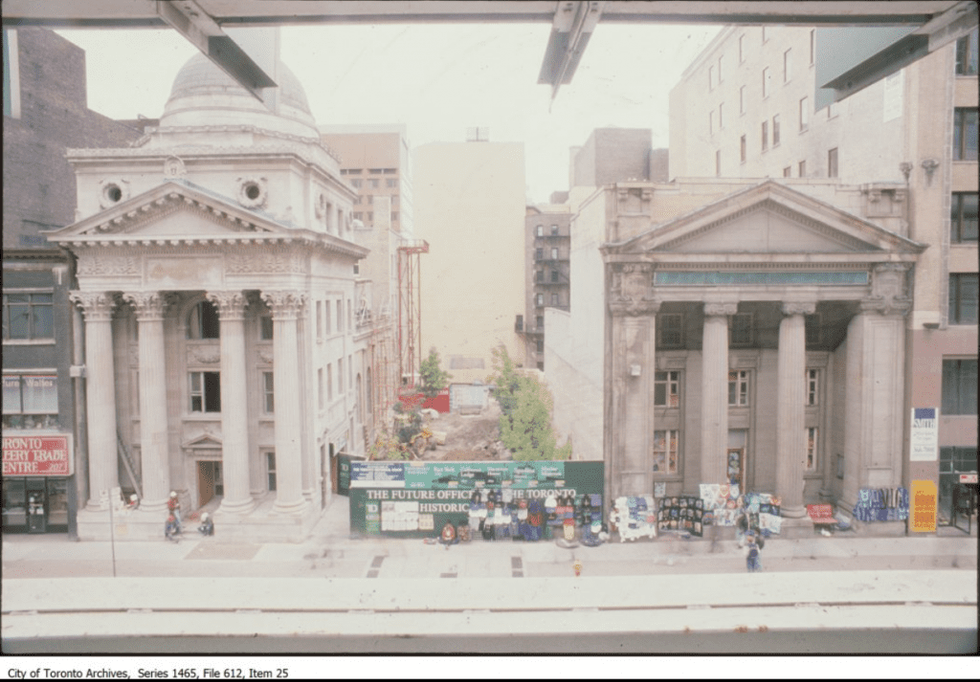 He also built structures for the Massey family including a house at 519 Jarvis Street, the Massey Harris head office at 915 King Street West and the Hart Massey Mausoleum at Mount Pleasant Cemetery.
He is credited for creating a distinct Toronto architectural style known as the "Annex Style," found predominantly in (you guessed it) the city's The Annex neighbourhood. Taking elements of Queen Anne Style and American Richardson Romanesque, the most noticeable feature is the entrance with archways supported by short columns.
The Hidden Message on Old City Hall
Lennox's most famous story is of Old City Hall. The building took over a decade to construct, saw large cost overruns, scandals, disputes that required police intervention, and a city council that decided not to acknowledge Lennox as the architect.
Determined to get his credit and revenge, Lennox leveraged the stonemasons to have each councillor caricatured on the building in both ridiculous and hideous fashions, while Lennox depicted himself in a handsome manner. He also had his name signed on the corbels underneath the roof. If you look up and go around the entire building you'll eventually spell out his name.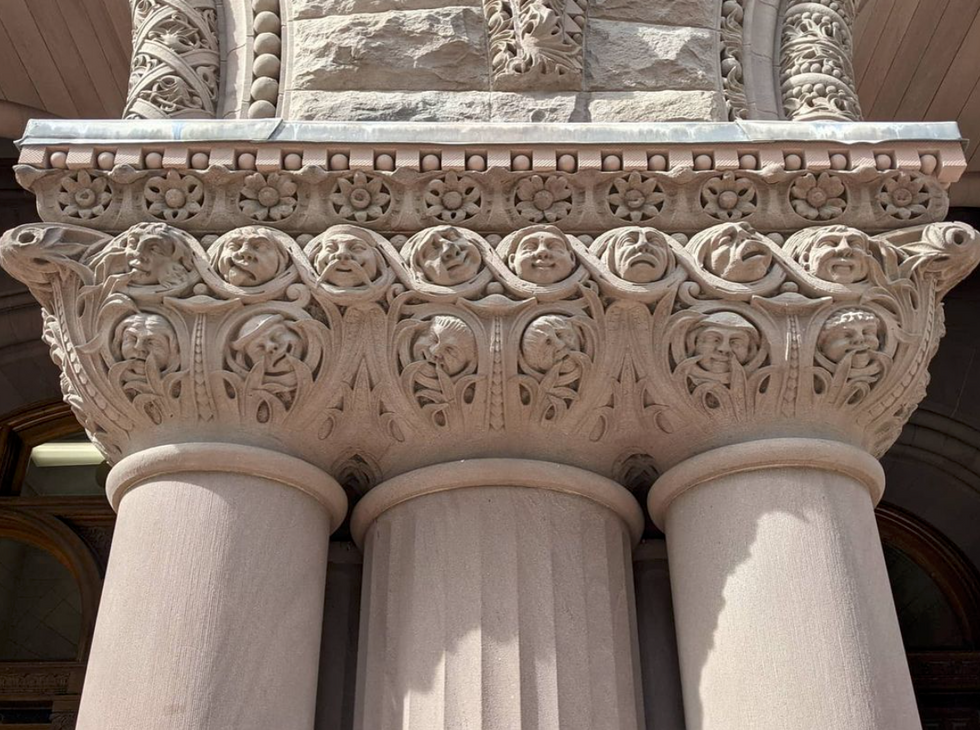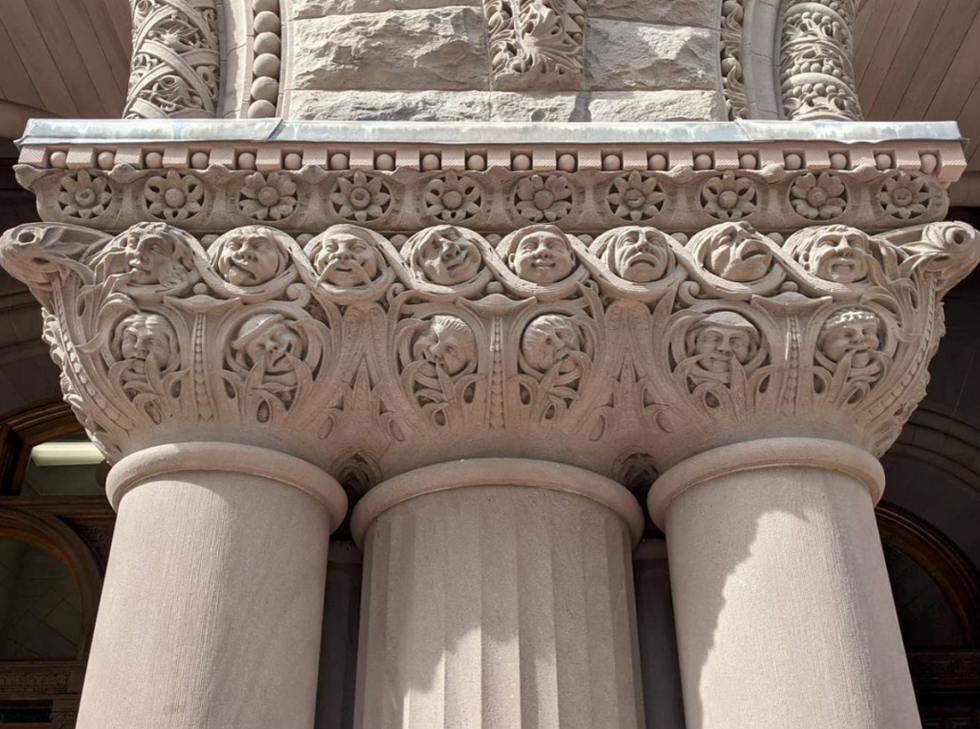 Welcome to Lenwil
After building up Toronto, the architect constructed a home for himself called Lenwil, which takes the first three letters of his last name (Lennox) and the first three letters of his wife's maiden name (Wilson).
The home served as his retirement residence, sitting on three-acres of land. It is in a Tudor Revival style and features a steeply pitched terra cotta tiled roof and 21-rooms. The stone gates were once accompanied by stone walls, which in some places have been replaced by chain-link fences. It sits atop a ravine overlooking Toronto with an amazing city view.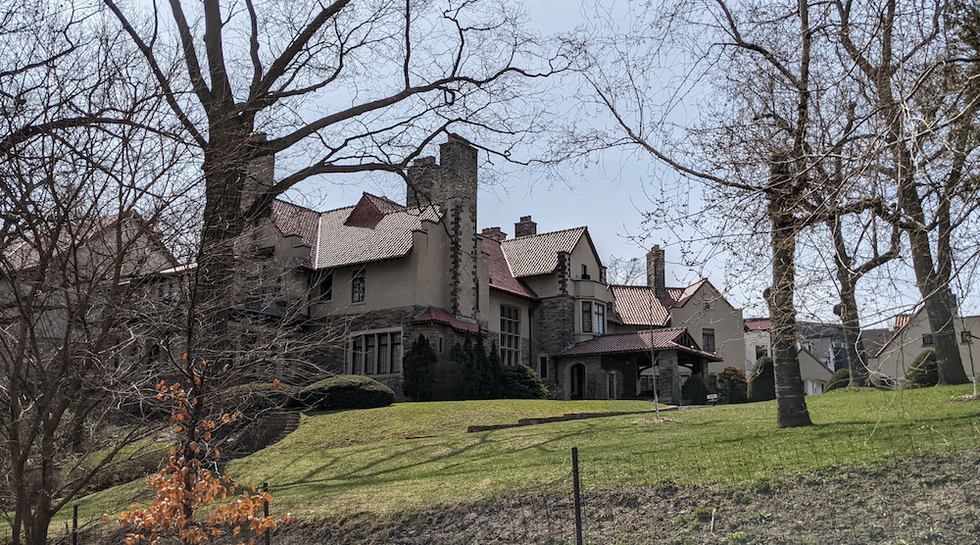 Lennox died in 1933, but his wife continued to live at Lenwil until 1936. In the Toronto directories, the house was listed as vacant from 1937 to 1946. In 1947, the directory noted that Mrs. Edna McGee, Arthur Boulden, Wishart Campbell, T. Hodgeson and Norman Knight resided at the property.
In 1949, the Sister Servants of Mary Immaculate, a religious organization founded over a century ago in Western Ukraine, moved in and have called the mansion home ever since.
Castle on the Hill
The Casa Loma neighbourhood, where Lenwil resides, has always attracted the wealthy, even before the castle was built. Throughout the year's notable residents included the Maclean's, Connable's, Neilson's and others. It is said Ernest Hemingway and Marshal McLuhan lived in the neighbourhood at one point and that Lucy Maud Montgomery and Albert Einstein made appearances.
Another resident was James Austin, founder of the Dominion Bank and president of the Consumer's Gas Company, who built Spadina House in 1866. The Austin family originally owned about 80 acres of land, but divided and sold it, keeping 5.7 acres for an orchard, grape arbour and house. James Austin would be honoured with two roadways named after him in the area — Austin Terrace and Austin Crescent.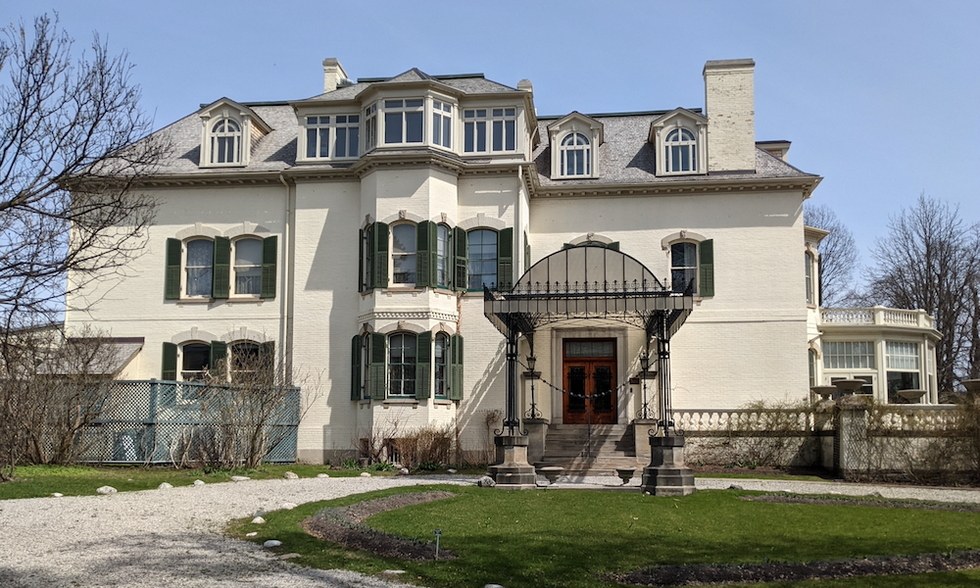 In 1911, the Austin's new neighbour would be Sir Henry Pallet, who worked with Lennox to design and build his dream home Casa Loma. After spending $3.5 million (equivalent to more than $90 million in 2021!), the castle was considered finished after three years, but would not truly be complete with many rooms and amenities ultimately never finished. Still, Pallet and his wife moved into the 98-room castle with a library, stained glass domed conservatory, secret passageways, tunnels and stables.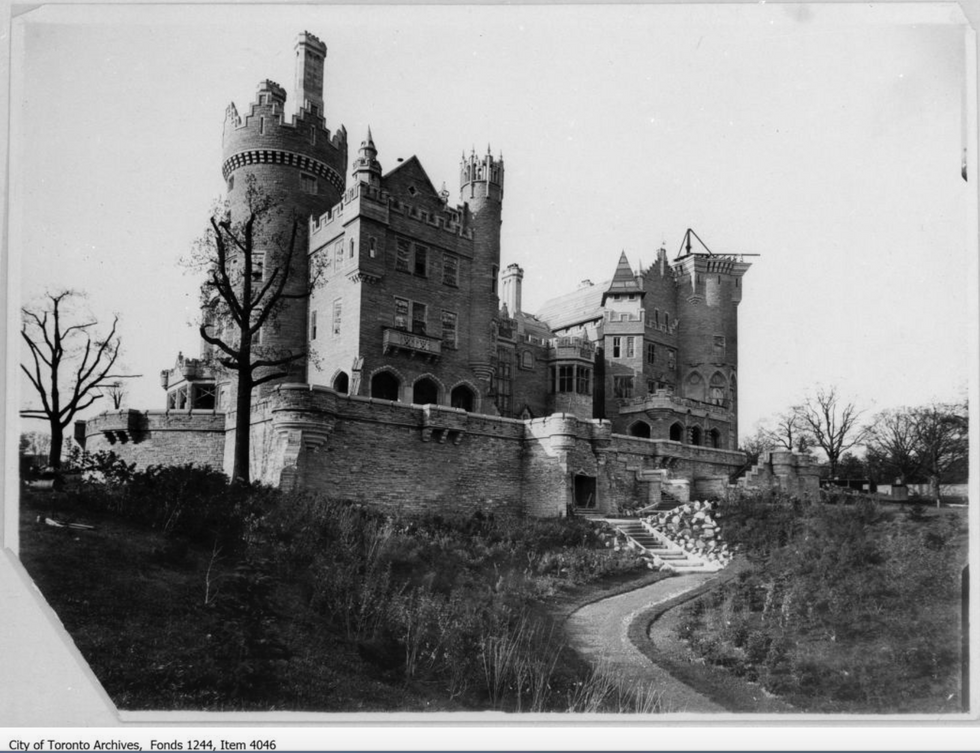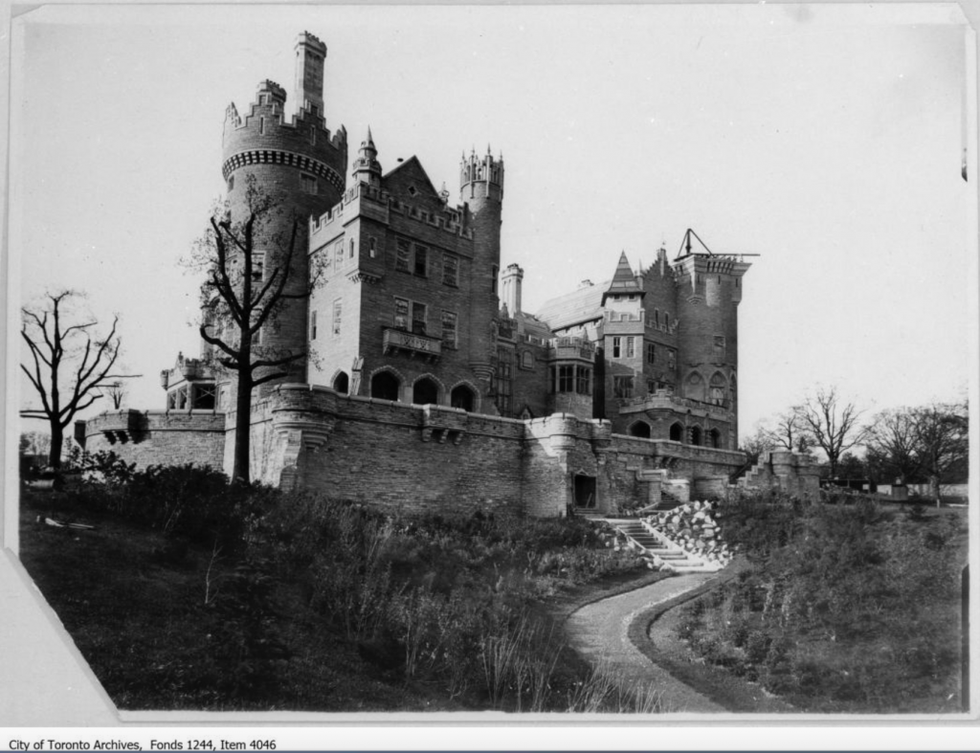 It is said Lennox considered Casa Loma his greatest piece of work, so much so his bedroom at Lenwil faced the structure. One can imagine how he felt after Pallet left in 1924, unable to sustain his grand lifestyle. Lennox would see his creation become a hotel, and a popular nightspot. By the time Lennox died, the castle had been abandoned.
Today the general area remains an enclave for the wealthy on top of a large ravine with winding roads, a stunning oak tree canopy, and the occasional gas lamp in front of a home.
Under the Gardiner Expressway
About six kilometres away from Lenwil is The Bentway, a public space that reinvigorated the underbelly of the Gardiner Expressway. The project came to fruition thanks to a $25 million donation from retired urban planner and philanthropist Judy Matthews and her husband.
Matthews is the great-granddaughter of E.J. Lennox and, like her ancestor, is passionate and committed to enriching Toronto, especially with public spaces. She too, is building Toronto — but in a different way.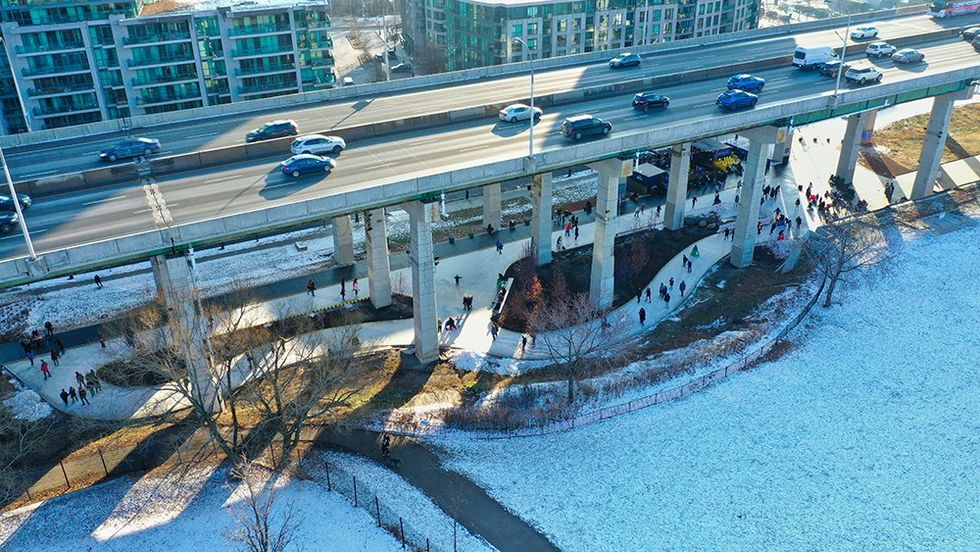 While many of Lennox's buildings have been torn down in the decades following his death, the ones that stand are adored by locals and tourists alike. Some are abandoned, some have seen interiors gutted, others have been turned into escape rooms or fine dining restaurants, but some select buildings still maintain their original purpose from when Lennox built it.
While Lenwil may have given Lennox an up-close and personal view of Casa Loma, he would have also had an amazing view of a skyscraper-less Toronto in which many of the buildings were of his own creation.