Toronto
Real Estate News
Kanye "Leaks" Drake's Home Address… Toronto Doesn't Get It
The always controversial Kanye West tried to take a stab at homegrown rapper Drake early this morning by posting a Google Maps screen shot of Drake's Toronto address on Instagram.
But it looks like the joke is on Kanye; Drake's address is pretty much common knowledge to those of us living in the — wait for it — 6ix. In fact, as of this morning you could even find it on Google Maps as "Drake's House."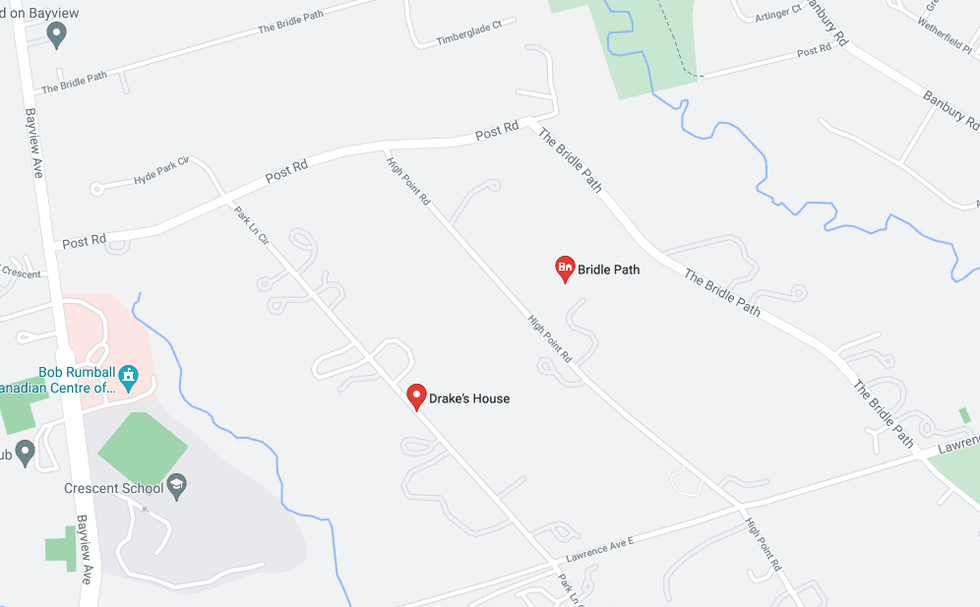 Drake himself has spoken publicly about the pricy property, which sits in Toronto's mansion-filled Bridle Path neighbourhood — one that's no stranger to famous residents. Point is, it doesn't take a detective to figure out where it is. It takes a single Google search.
Perhaps it's more difficult to geographically pinpoint the lavish homes of celebs south of the border for a variety of reasons — but safety does not seem to be one of Drake's worries in Toronto.
READ: Unfinished Bridle Path Mansion Across from Drake's House Asks $45M
While we aren't ones to keep up with the latest celeb feud — and this one's been alive and well for a while — we can't help but laugh at this one.
Drake is laughing too. He took to Instagram to share a story of him laughing in response to the address "leak."
If not entertaining, it's a lesson in doing your research before taking a swipe at someone.
As for Kanye, he's since deleted the post – and pretty much every other pre-existing post on his Instagram as well. 
Cover photo by Architectural Digest via @champagnepapi/Instagram