Toronto
Toronto
The Bridle Path's Celebrity History Of Luxury Real Estate
The Bridle Path has earned its reputation as a niche address among Canada's most rich and famous. Nestled in an affluent, North York neighbourhood, streets feature real estate that run in the tens of millions and pays witness to thousands of aspirational slow drivers, hoping to catch a glance of someone famous. With Drake currently teasing out reveals of his fabulous mansion every day and Prince's former residence on the market for $16.9 million, here are some of the celebrity residents who have graced its streets and raised its profile over the years.
Drake

The architecture of Drake's mansion at 21 Park Lane Circle and his musical persona just don't add up. It looks like a fortress – with the city allowing the rapper to build fences twice the height dictated by city bylaws at 4.4 metres. The onslaught of fan stalkers was "freaking him out" apparently. They may hear his reported "singing toilets" and the occasional Raptor yelp from the basement where he had a full basketball court installed. At 35,000 square feet, the property is huge for chronically single Drake and has been under construction for close to a year now.
Drake's Neighbour: Gordon Lightfoot
Lightfoot moved into 16 Park Lane Circle in 1999 for $3.8 million. That's basically the price of a mid-size condo in the downtown core! Back then, Lightfoot was still known to write songs in a mahogany-lined room that overlooked his front lawn. Now, he's looking forward to having Drake and his family among his neighbours."I'm very proud of the fact that [Drake] would choose to move next door to me," Lightfoot told the Canadian Press. "It'll be good to have him drop by. I'll go over to his house for breakfast. His mom might come over for coffee."
Robert Herjavec (and Mick Jagger)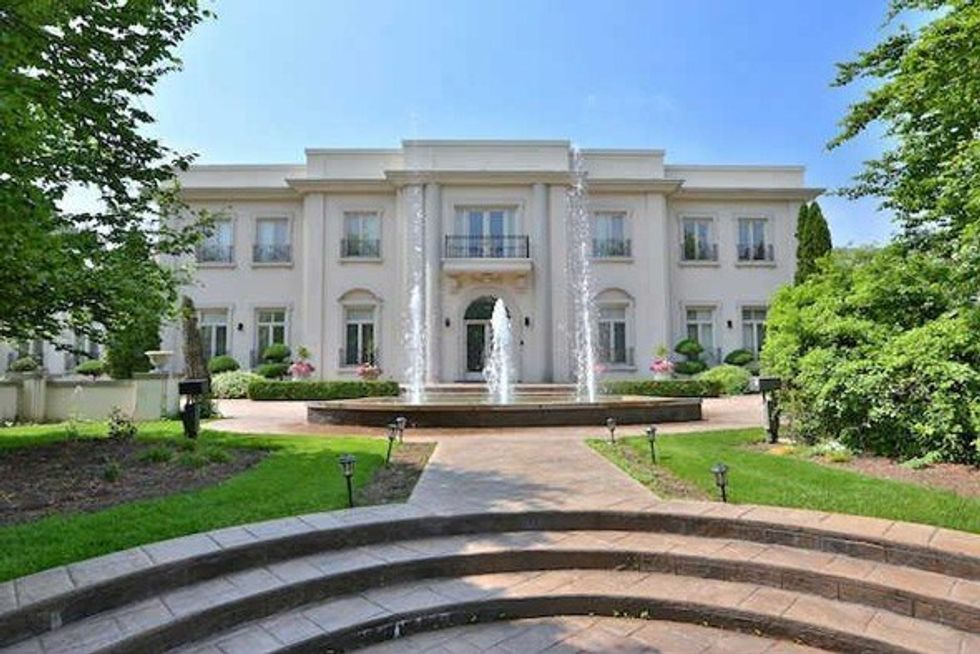 The Shark Tank regular recently sold the 16 High Point Rd. property for nearly $20 million. Complete with a 10-bed, 10-car garage, the estate also boasts an indoor swimming pool and 34,000 of living space. So big you could almost throw concerts within it. And that's just what happened. Michael Buble performed there at a fundraiser gala and also rented it out to Rolling Stones frontman Mick Jagger while he was on tour here in Canada.
Prince
For starters, the mansion is not purple. Prince allegedly loved Toronto though – and its Raptors, attending many games. Prince's former Toronto home on 61 the Bridle Path is currently listed at $16,910,000. The late Grammy award-winning performer purchased the property after marrying Toronto-native Manuela Testolini in 2001. A bungalow with "a dramatic flow and a majestic ambiance for entertaining on a global level," offers 14,280 square feet of living space on over two acres of land. The property even features a hair salon. His wife got the house in his 2007 divorce.
The Most Famous Bridle Path Address: 68 Bridle Path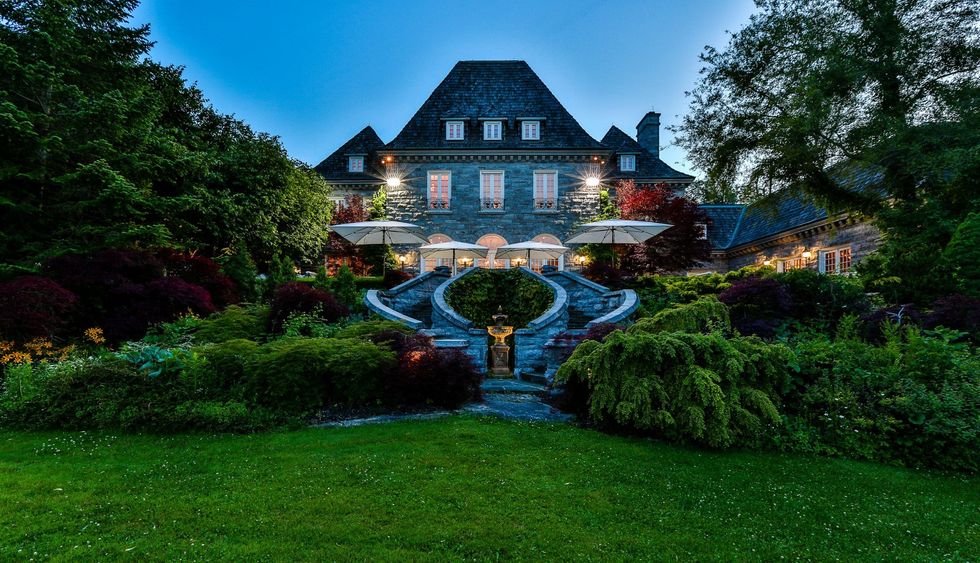 This property has the legendary status of New York's Studio 54 given the sheer number of celebrity parties it has hosted. The 25,875 square-foot home, currently on sale for an undisclosed price, was listed on the market for $35,000,000 in 2017.
In the past, this house has hosted a party for Jane Fonda, with former prime minister Pierre Elliott Trudeau another famed guest. It's been blessed by Toronto's former archbishop, Cardinal Gerald Emmett Carter, and has served as the set for TV shows such as Suits, and movies such as It Takes Two, featuring Mary Kate and Ashley Olsen. There's also crazy luxurious details like an indoor pool with a floor that converts into a ballroom and solid gold bathroom faucets.
Celebrities: they're just like us!