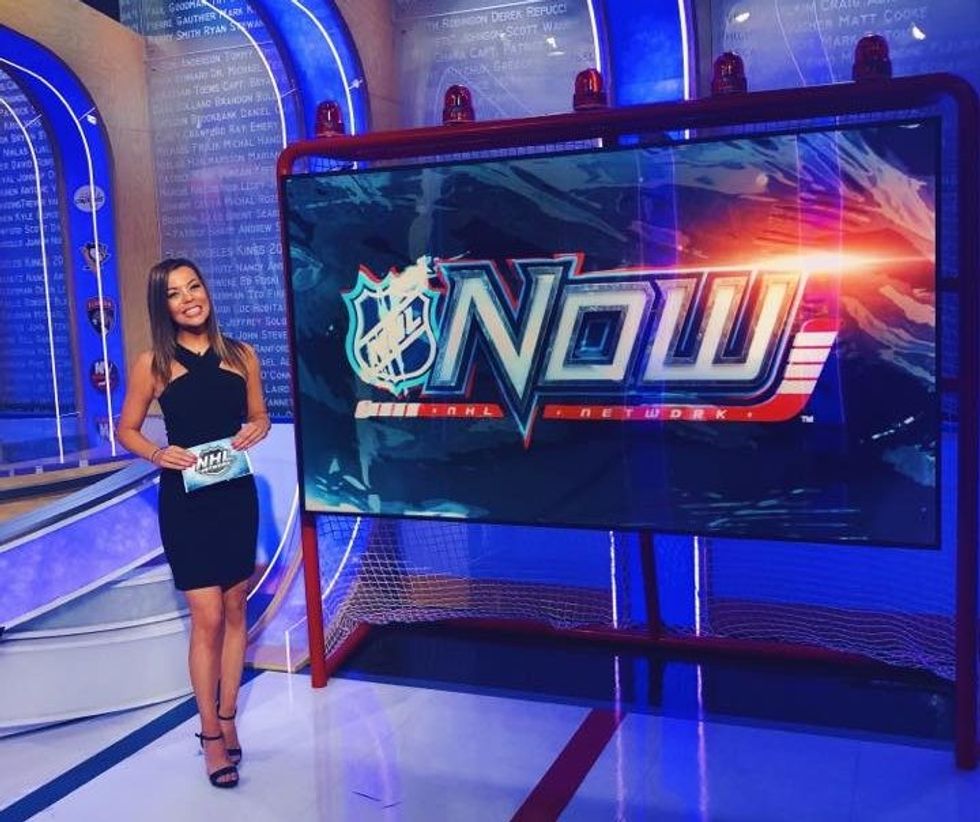 (Photo courtesy of Jackie Redmond via Facebook)
If you fancy yourself a sports fan, then you no doubt not only know who Jackie Redmond is, but you're likely a fan of hers too.
---
The former anchor on Canada's own Sportsnet left her position when she was offered the high-profile gig of anchor and reporter at NHL & MLB Network, in New York City.
The blue-eyed, pint-sized host is sassy, biting, and likely knows sports better than you. 
When she's not schooling viewers on sports or challenging athletes, she can be found catching sports games, grabbing brunch and bites with girlfriends, and going out for a night on the town — no matter which town she's in.
In this Q & A we find out how Jackie Redmond's life in NYC compares to her life in Toronto and what she misses about — what she refers to as — "TO. " She also shares an itty-bitty glimpse into her new home.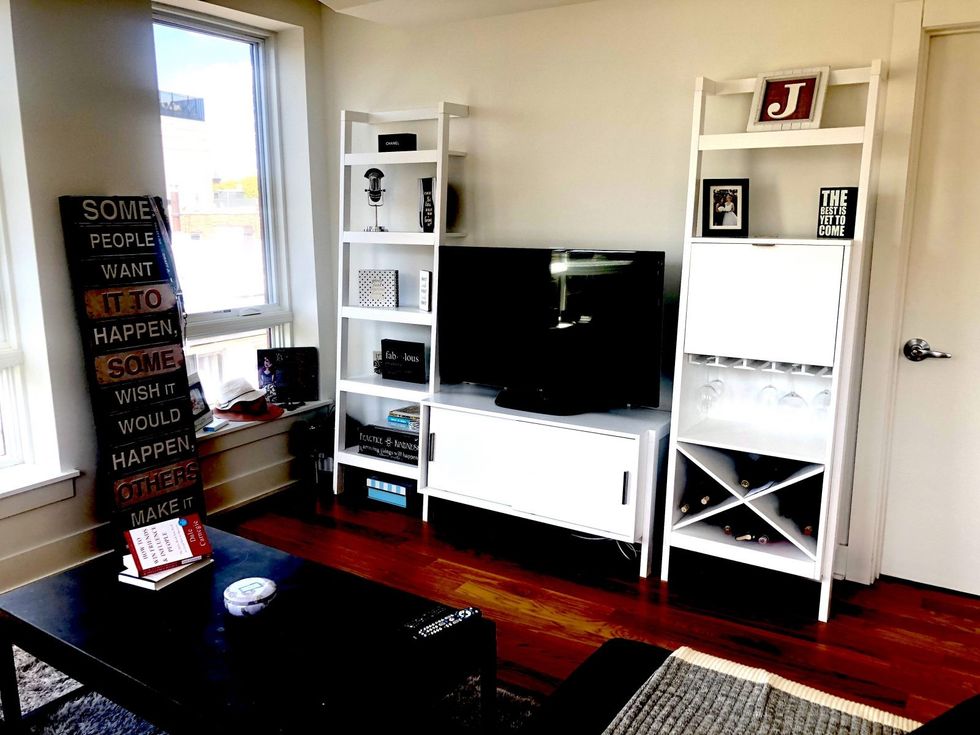 What do you find more affordable: Toronto or New York?
In terms of shopping and products, I definitely find it cheaper here in NYC.
The taxes and POS are lower. And if I go shopping in New Jersey (just across the Hudson River — great outlets by the way) there's NO sales tax. Huge score! 
For shopping, it's cheaper, but my apartment is way more expensive!
In Toronto, I actually owned my condo, but I am renting here and my rent is about double what my mortgage payments were in Toronto. BUT my apartment is also a little bigger :). 
What's something from Toronto you wish was in NYC? 
This might be a silly answer, but POUTINE. It's not a thing here at all. I miss poutine so, so, so much.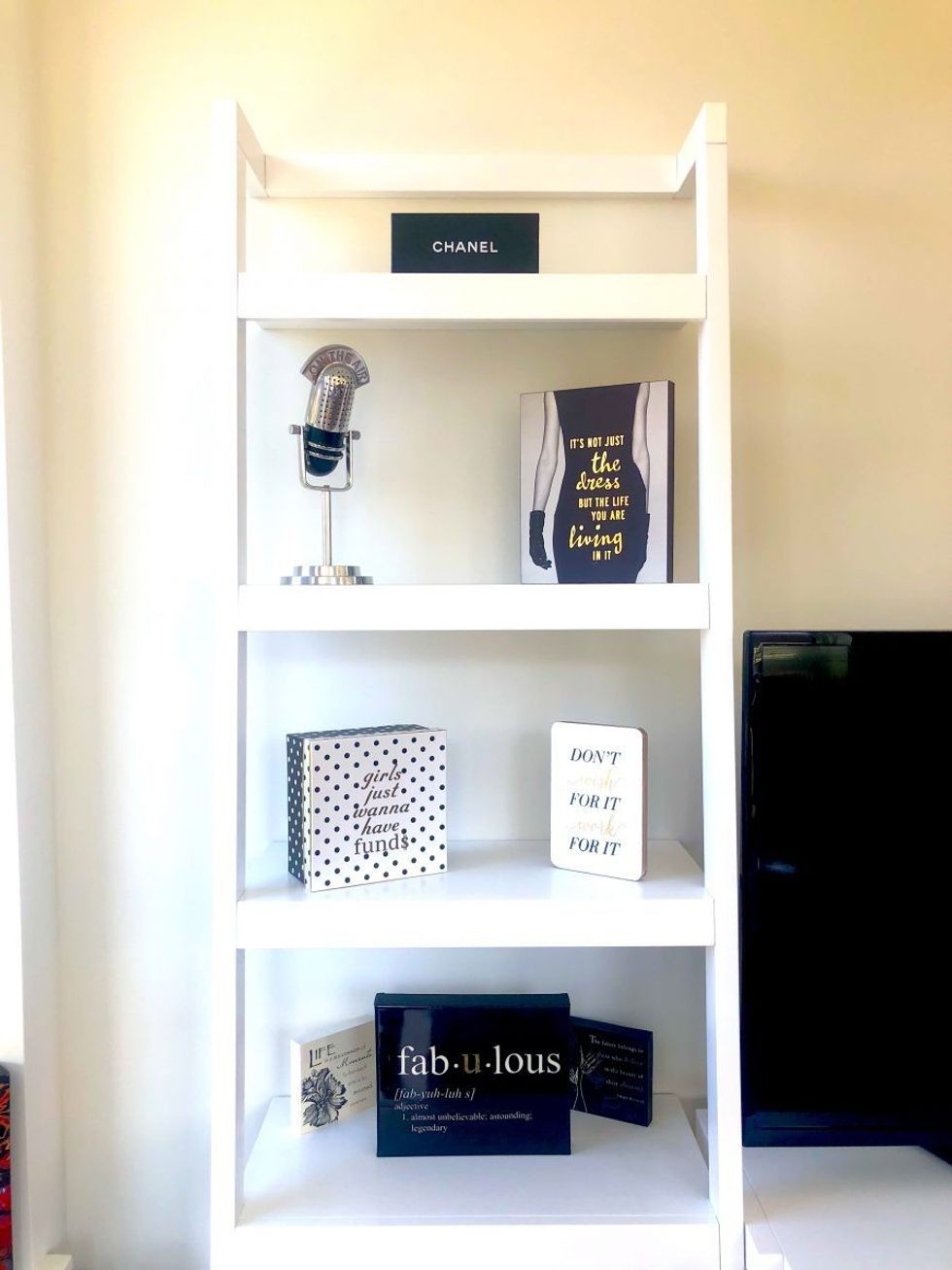 That's one hell of a plot twist! Where's your go-to poutine spot and what type do you get?
Poutini's. And I always get "the works," which is a traditional poutine with bacon, sour cream and chives added on top. Never realized how much I loved poutine until I couldn't really have it!
What's your place like in NYC compared to your old place in Toronto?
My place here in NYC is about 100 square feet bigger than my place in Toronto.
I actually live in Hoboken which is across the river from Manhattan. Yes, the home of Cake Boss (which by the way is about three blocks from my apartment, no big deal).
Everyone here calls Hoboken the sixth borough of NYC.
It's like a mini-NYC right across the river from NYC. And when I want to go to Manhattan, it only takes me about 12 minutes to get there. Win-win! 
My place here is also a corner apartment with floor-to-ceiling window panels wrapping around my entire place, so it's very bright and very white with a huge kitchen island.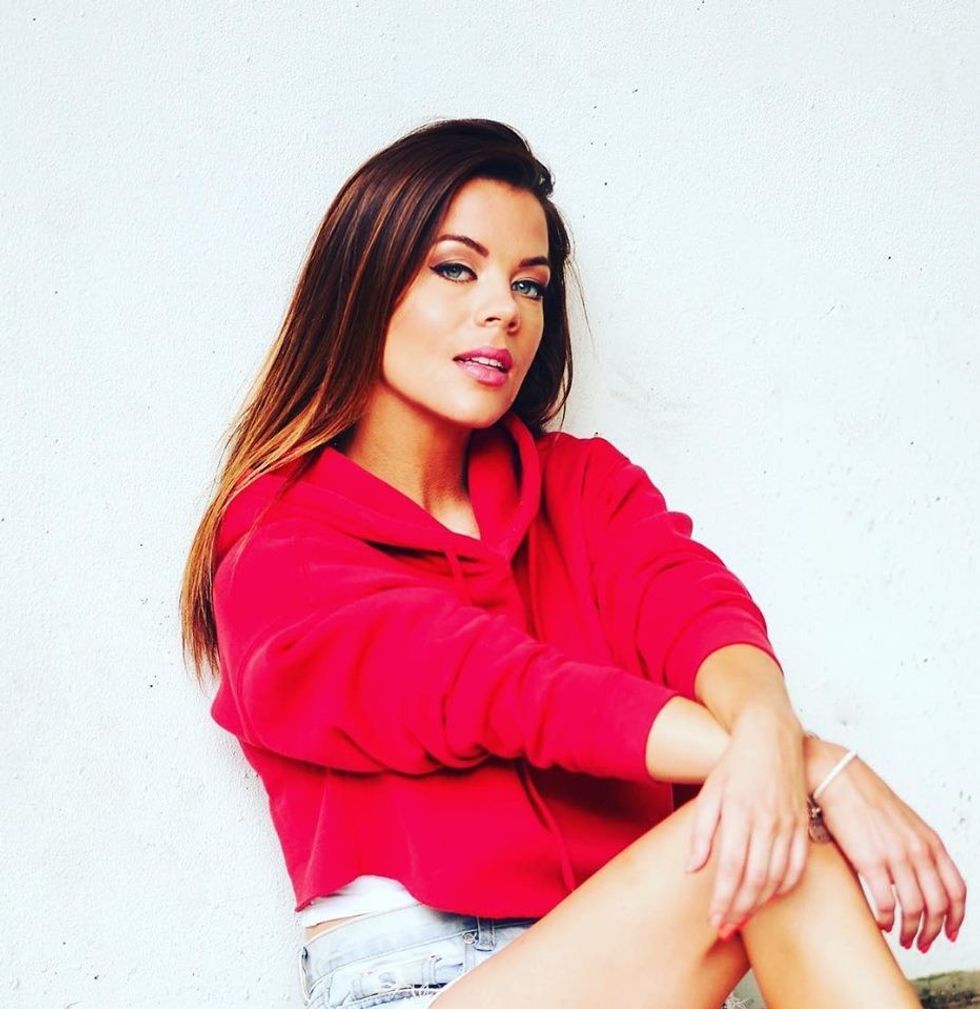 (Photo courtesy of Jackie Redmond via Facebook)
What spots on still on your hit list whenever
you come to Toronto
?
There are so many good spots, but when I visit Toronto, I love Portland Variety for brunch and Baro is my go-to for drinks and apps with girlfriends.
Kasa Moto is another good spot.
I'd also like to shout out to Amsterdam Brewery patio for a great hangout spot on the water and perfect before heading to a baseball game. 
I've got to ask (I bet everyone does): Where are your fav spots or bars to catch the game when in Toronto?
Cliché answer but Real Sports is just the best, especially for Leafs games and football on Sundays.
I also love to watch at Dog and Bear. Shark Club is also great for sports fans. It just has to be a bar that puts the sound on for the game. No sound? No Jackie.
Did you bring anything with you from Toronto to make your NYC home feel more … homey?
Two things: A leaning piece of artwork that says "Some people want it to happen, Some people wish it would happen, Others MAKE it happen." I've had it forever.
My sister actually bought it for me when I first moved to Toronto to chase my sportscasting dreams and it just serves as an inspiration and a reminder for me of how far I've come.
The other thing is this white/silverish shag rug from Urban Barn. I'm obsessed with it. There was no way I was moving without it.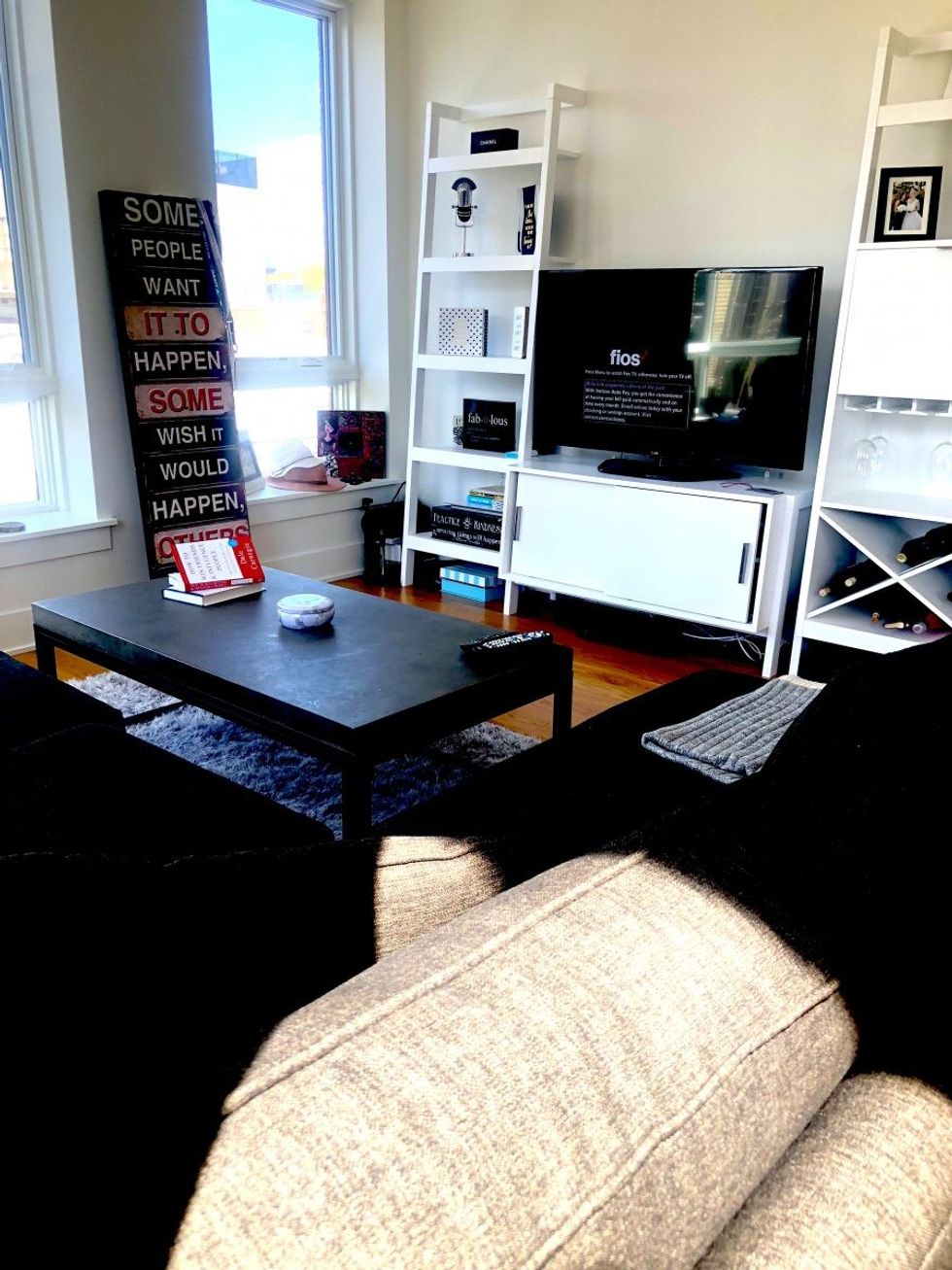 How
do
the sports fans differ in both cit
ies?
Sports fans. My goodness!
Honestly, Toronto and New York fans actually have a little bit in common. Super passionate fan bases, although New Yorkers have enjoyed a little bit more success (Yankees anybody?).
The one major difference is the passion here for football.
I'll never forget when I first moved here last fall. I had a friend visiting from Toronto and it was only like week three of the regular season in the NFL. We decided to join some of my new co-workers at a pub to watch the games and when we walked in both of our jaws hit the floor. The bar was PACKED. We both said to each other, "Wow. Week three here feels like how we treat the Super Bowl back home."
Americans go ALL out for their football which is super fun! 
Industry Profiles