---
Canada's annual inflation rate accelerated faster than it has in the past decade, and the country's dramatic and record-breaking real estate industry is one of the driving forces. 
According to Statistics Canada (Statscan), the Consumer Price Index (CPI) rose 3.6% in May from a year ago and from 3.4% in April of this year. Price growth accelerated in all major product categories, from vehicles and gas to food and consumer goods. 
This isn't entirely surprising and in line with predications. Naturally, compared to this time last year – when many sectors were hard-hit by the onset of the pandemic – the hike makes sense. 
According to Statscan, the increase in year-over-year price growth in May was largely led by rising prices for homes and cars. "Although base-year effects continue to impact the 12-month price movement for some specific consumer goods, such as gasoline, furniture and beef products, the increase in year-over-year price growth in May was led by rising prices for shelter and passenger vehicles," reads the report.
Coming as no shock to anyone, the cost of shelter rose by 4.2% since last May – the fastest rise since 2008. 
It should be noted that Statscan doesn't include the housing market in its inflation analysis because it considers property an asset, as opposed to a regularly purchased household good. It instead measures shelter prices by factors like changes to mortgage rates, property, the rental market, homeowners' maintenance and repairs, and the homeowners' replacement cost index.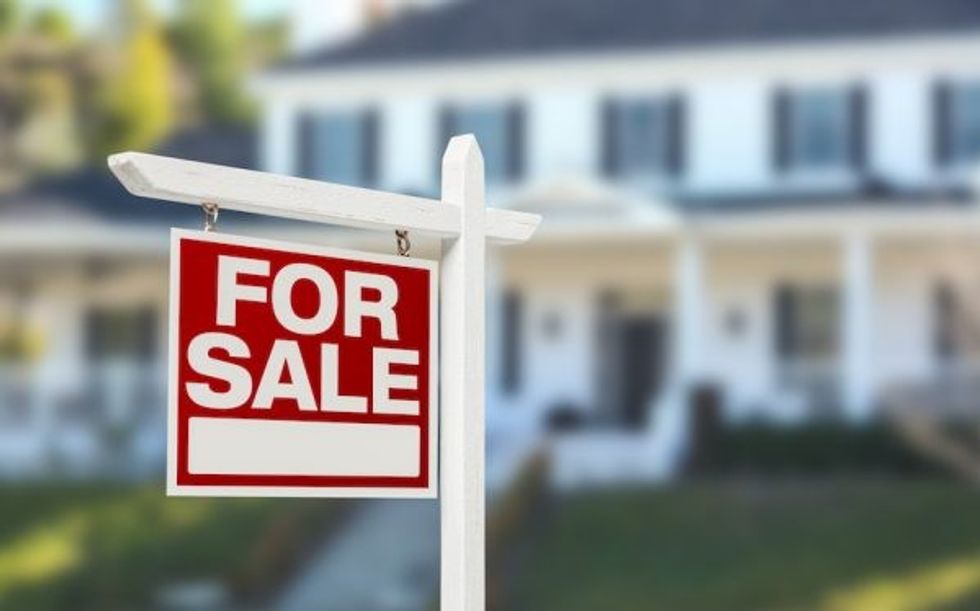 For Sale (Shutterstock)
Year over year, the homeowners' replacement cost index rose 11.3%, the largest yearly increase since 1987. Prices have risen year over year for 16 consecutive months, as prices for new homes continue to be influenced by shifting consumer preferences and higher construction costs, says Statscan. 
Adding insult to injury, while the price of building and purchasing a home has increased, so has the cost of furniture and appliances. This marks the fastest growth in this category since 1989 and is presumably due in part to a collective re-evaluation of living spaces during lockdown. 
Notably, furniture costs increased by 9.8% in the past year in the largest leap since 1982. Prices for upholstered furniture (+10.3%) contributed to most to the increase. This figure comes at a time when Canada has enforced tariffs of up to 300% on some types of upholstered furniture from China and Vietnam. 
While the Bank of Canada continues to reassure us that we're all good on the inflation front, the reality is that the tabs are increasing on everything from feeding a family to furnishing a home.
And, with all this talk of inflation, one thing that's not rising is wages to pay for it all.
Economy