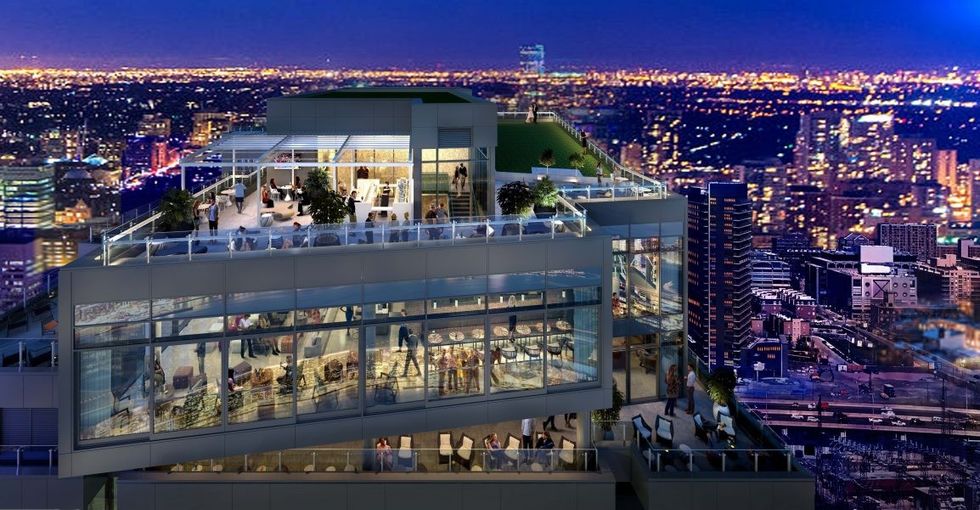 (All photos courtesy of Library Hotel Collection)
---
Hotel X definitely marks a spot in Toronto.
The newest luxury hotel to land in Toronto is right by the Waterfront and ready to steal your heart — as it did mine.
This past spring, I was invited by Swarovski to attend their FW18 Crystal Tales Collection preview at Hotel X Toronto on the 28th floor. I had yet to hear about this venue, but a quick Google search informed me that it's the newest luxury hotel to land in Toronto, and right by the lake, at that.
As soon as I entered, the grand lobby blew me away.
The space and views are so impressive. Imagine, Swarovski had this place on its radar, before Toronto really even knew about it. It's only in its soft opening phase, after all.
I left wanting more.
So, when I was invited to pack my bags for an overnight staycation there, I felt like the stars had aligned.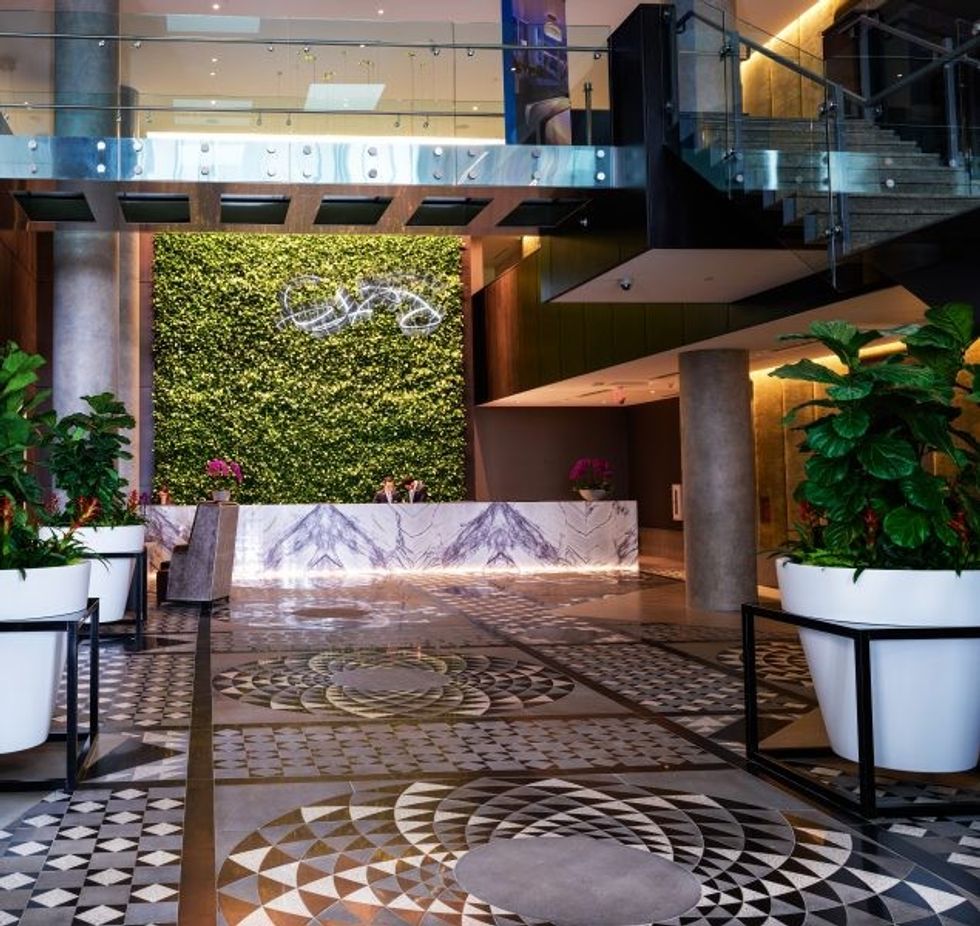 Hotel X Toronto is a 404?room downtown urban oasis, located at Exhibition Place.
It's one of those destinations that can fully — and endlessly — entertain you, without you having to leave the property.
The mix of hospitality, sports and entertainment, is centered right around this ever-growing Toronto neighbourhood — an area that has so much at your fingertips.
It's steps away from Billy Bishop Airport, the newly renovated Ontario Place, Budweiser Stage, BMO Field, Liberty Village, and more.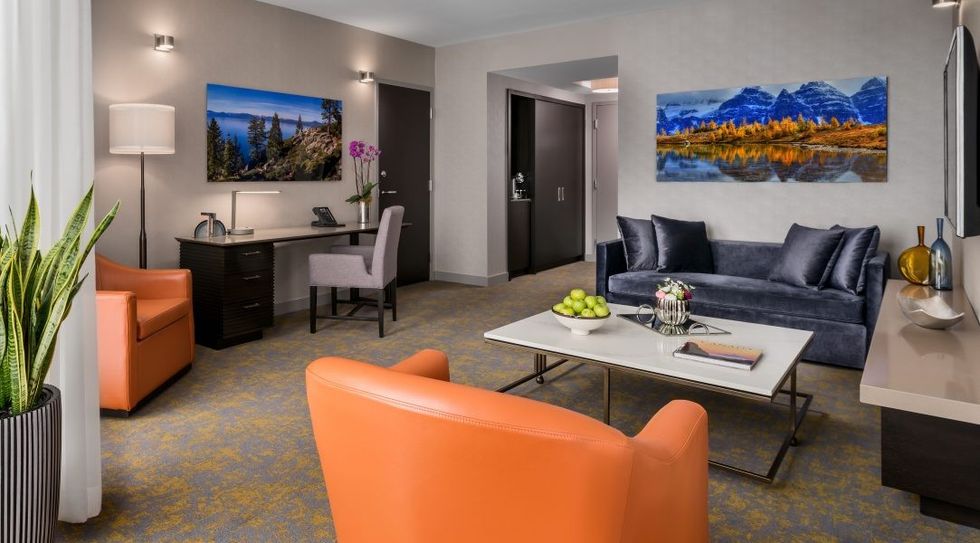 When I checked in and got up to my suite, I was immediately taken by the beautiful artwork on the walls.
After heading down to the art gallery on the hotel's main floor, I learned that every single art piece in the hotel was done by Canadian photographer Neil Dankoff.
In fact, Henry Kallan, the president of Hotel Library Collection, the company behind this hotel, sought him out, knowing they wanted to bring the outdoors inside of this hotel.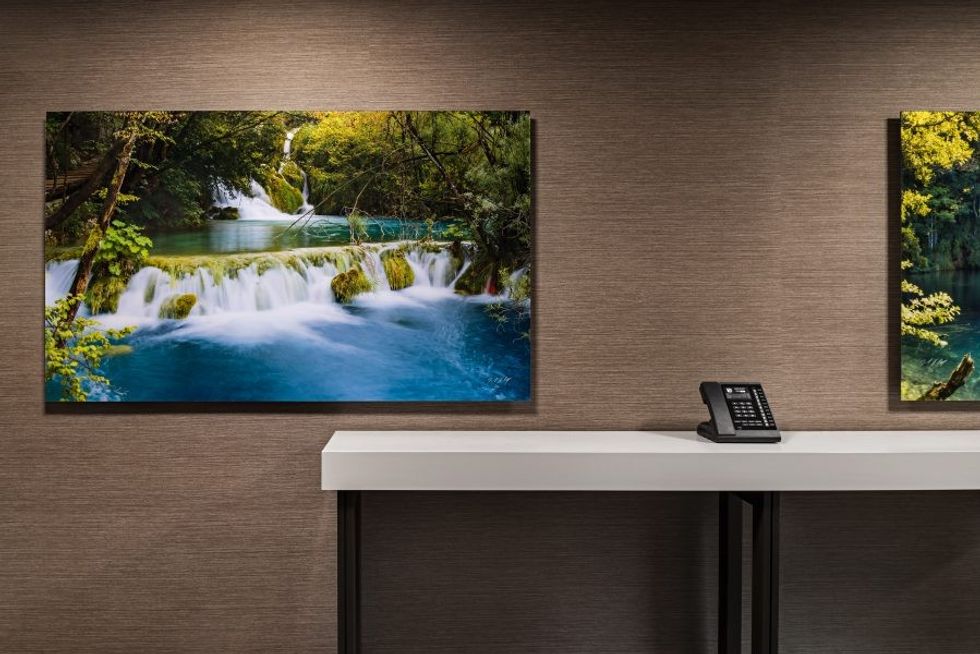 The hotel offered Dankoff a once-in-a-lifetime opportunity: he could travel around the world, wherever he'd like to go, to capture images specifically for the hotel — about 800 of them.
Over the course of two years, he travelled across the country. Now Dankoff's work is a huge part of Hotel X: it's in the rooms, hallways, and in the Kandy Gallery on the hotel's first floor.
No two images in the entire hotel are alike.
Kallan says, "I wouldn't put two of my photos in the house, so I wouldn't put two of my photos in my hotel."

This mindset is carried throughout the hotel, making it such a luxurious and immaculate space for adults, children and pets alike.
Once completed, the hotel will offer seven food and beverage spots including the Falcon SkyBar (a three-floor bar already open), rooftop pool (I overstayed my welcome there, #views), a 90,000-square-foot athletic centre TEN X TORONTO, an art gallery, a museum, two cinemas and a beer garden.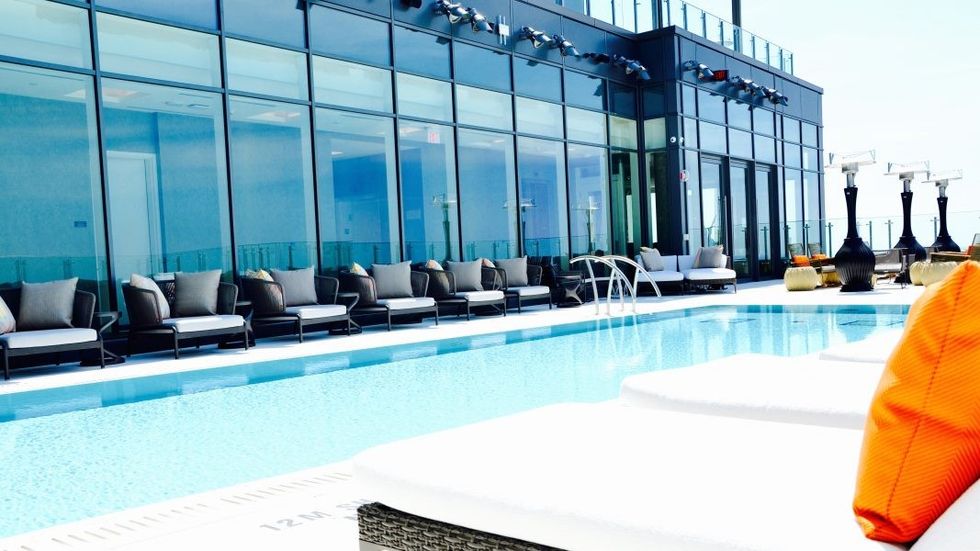 During my stay, I played in the golf simulator, had cocktails on the rooftop, dined, lounged by the pool and couldn't help but document it all on my Instagram stories.
Sure, it was a bit show-offy, but there's really no way to put the experience in words.
It's so well designed. Every table. Every fixture. Every chair. Every tile. Everything has its place. And what's more, it's not even completed, though you can still stay there.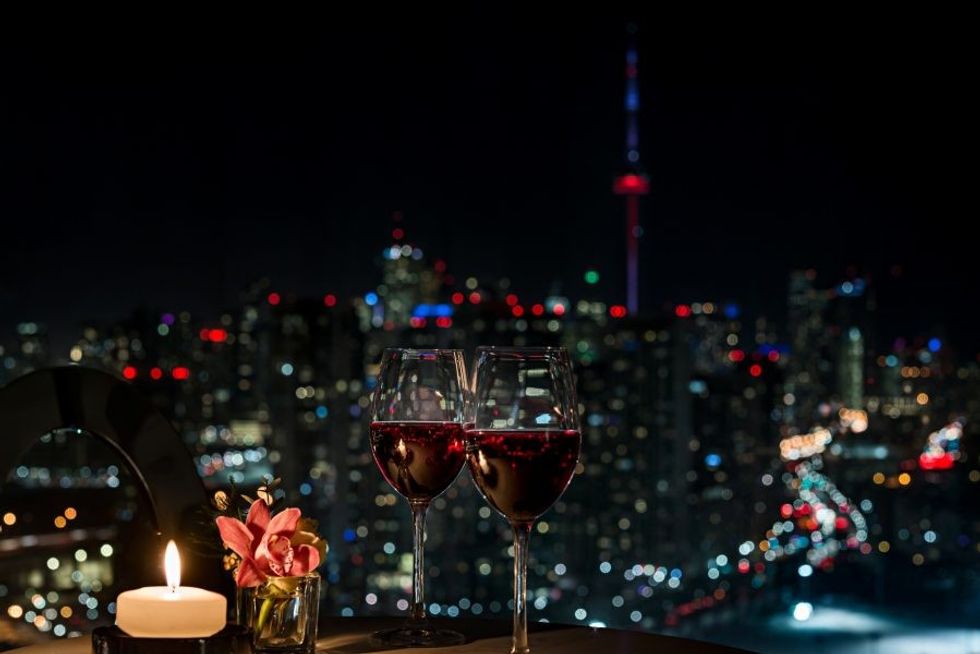 Plus, if you're a fitness buff or an athlete, there's no gym quite like this at any hotel in Canada.
The aforementioned TEN X TORONTO, will feature its own children's centre, four indoor tennis courts, squash courts, a full?service spa, two year?round heated swimming pools, yoga rooms, reformer rooms, Pilates rooms, spinning machines ...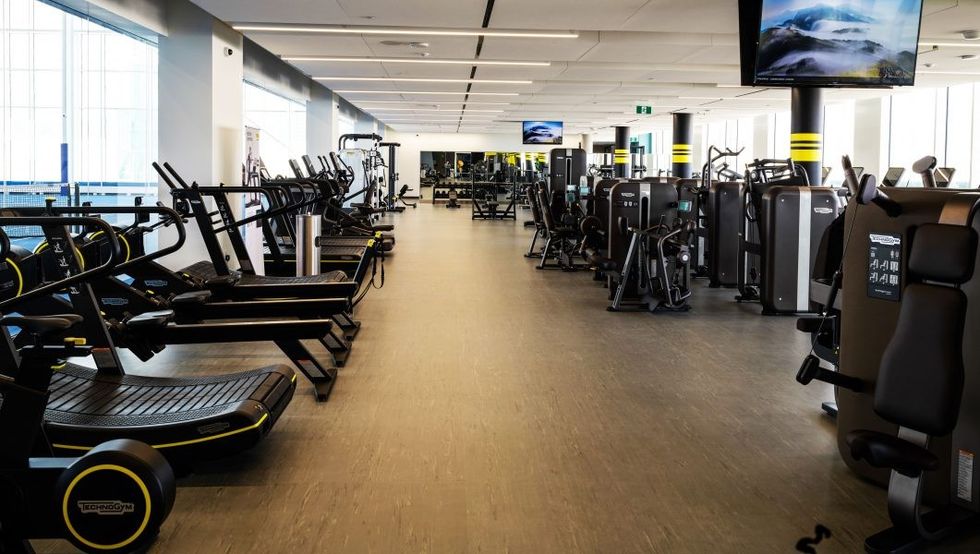 And ... and ... and ...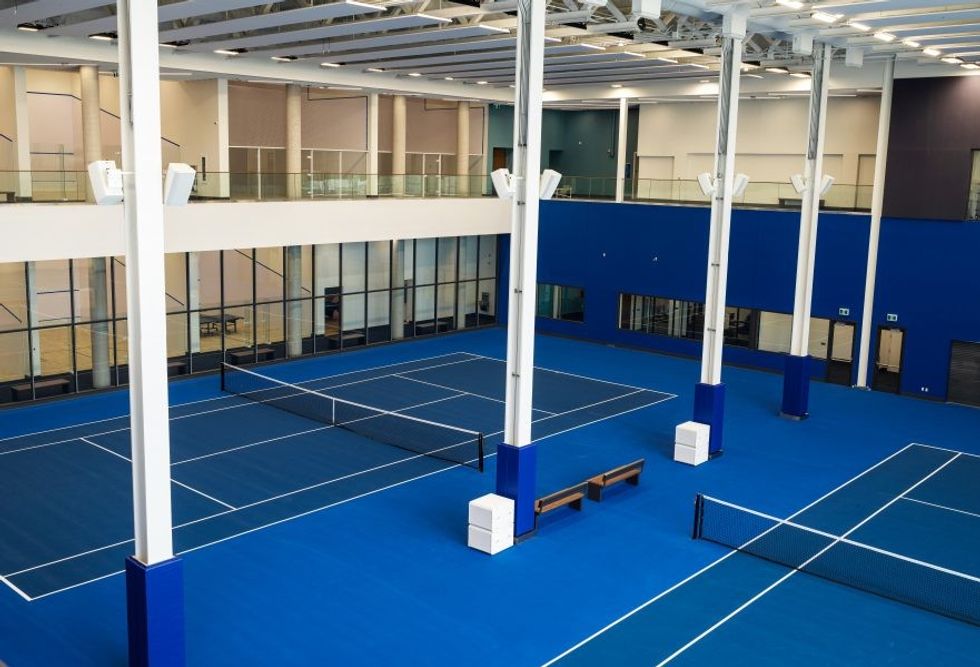 Needless to say, it was an amazing and refreshing way to spend a much-needed 24 hours away from my email and deadlines. I got to meet new people, catch some good ol' vitamin D, and give myself some of that self-care all those kids talk about.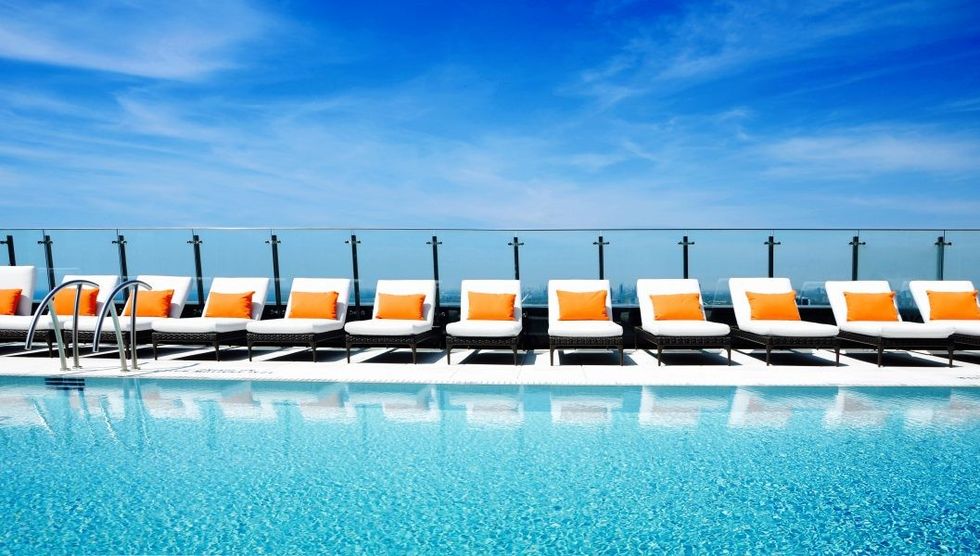 And I did this without having to leave Toronto.
Plus, I fell in love with the city all over again after admiring it from the 360-degree-view on the 28th floor.
Toronto