Roger Simas' introduction to real estate was a tumultuous one.
---
After 27 years in advertising, Simas saw the writing on the wall. The industry was going digital. If he didn't pick a new career, the changing times would pick one for him.
Seeing a family member reach success as a RE/MAX agent and wanting to be his clients' friend — not just the guy who takes their money — Simas decided to become a realtor.
But right away, it was out of the frying pan and into the fire with him. His slogan, "Serving You With Honesty, Integrity And Professionalism" has helped him — and his clients — through it all.
How did you first begin your journey in the real estate industry?
Actually, I started in advertising. I worked for Medicom, which became CBS Outdoor for just shy of 27 years. As the old advertising industry was changing into the digital age, the writing was on the wall that it was time to start looking for a new career.
It was time for a change and I had a successful family member who was a RE/MAX agent.
I saw how his life went from being your blue-collar average Joe to a successful agent and I thought, "If I have to change careers, I'd like to give it a try. And I'd like to change the way people perceive salespeople." Whether you're a car salesman or a realtor, to be a client's friend rather than someone who's just going to take their money.
Everyone goes into a career to try and make something better and that was my main goal. I wanted to show people there are unselfish people out there who aren't making decisions just based on their own financial goals.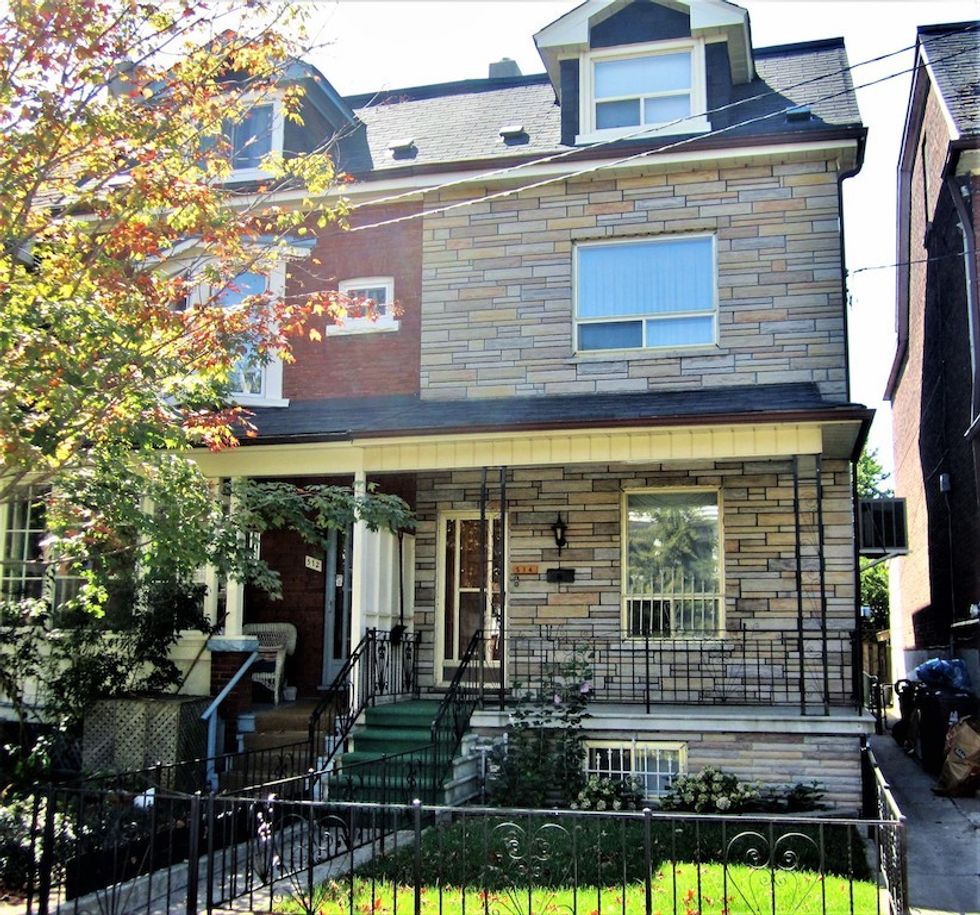 Simas' first listing was his parents' home. They both had to be moved to long-term care home due to health reasons. So it was a good and sentimental first listing.
So were you able to change people's perceptions of salesmen? And how did you go about doing that?
With anything, there's that perception of who you think the person is versus actually meeting them.
I try to talk to people as not just a realtor, but also someone who is trying to do the best for them. I get that message across just by being honest.
Some people have the power to just get through to people. On the one hand, you have the politicians who can talk for 20 minutes and not really say anything. And on the other, you have a realtor who can tell them in a brief moment: "Buy it." "Don't buy it." "Don't get bound into multiple offers." And you're doing what's best for them.
I think sometimes people can see through the noise and can read others. So they have that intuition where the first 10 seconds is their opinion of someone, whether it's right or wrong, and they try to live by that.
Since your original background is in advertising, what advertising strategies were you able to bring to your own marketing as a realtor?
I thought after 27 years I would have the inside track on bus shelters and billboards. And then I realized that because there are so many billboards, unless you have a 40-foot billboard like Sam McDadi, everything else is almost irrelevant.
You could drive along the street and if they're all realtors up there, you're just going to ignore it. The way people design them still is just with their face and their information.
I try and change that into adding something that isn't so much about me personally.
I got really good feedback on these flyers I did where there was a spaceman trying to sell a house on the moon. And it read, "Signs of intelligent life." It was about just being different because if you're the same, no one is going to look at you.
We did tests when were in advertising and learned that when sometimes less is said, it peaks people's curiosity. As long as you stand out, that's what matters. I've tried to add funny things and something a little bit different from just being me.
You have to make fun of yourself and not take yourself so seriously unless you have money to spend. When you're on a budget, you have to be a little more creative.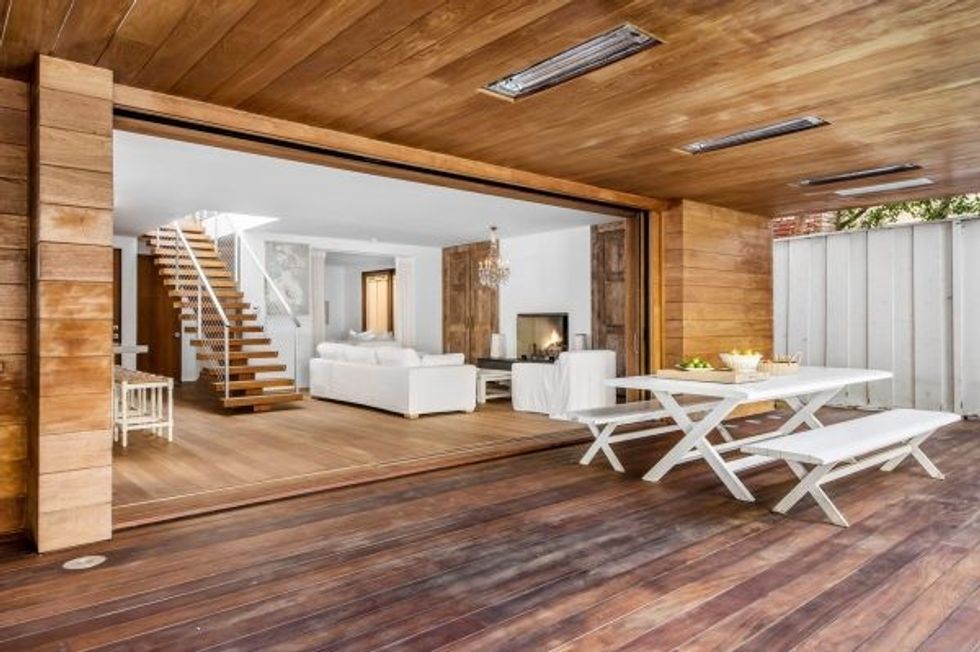 Simas loves modern, open-concept designs like this stunning space.
Besides creativity, what is it that keeps you at the top of the industry and distinguishes you from other agents?
I think the Toronto Real Estate Board reports more than 40,000 agents in the city. It's pretty hard to be different. So the only time I think you can really be different is when people meet you.
I don't think people can see the true you when you send them a postcard or anything. I think first impressions and meeting someone in person is really the trick to the whole industry.
You could advertise. But if someone meets you in person and they don't like you, it doesn't really matter what your marketing budget is. I think the thing is to be honest. When you meet someone in person obviously make that first impression count. And if you're a truly honest, good person ... maybe that's enough.
We all know that the online world has truly changed the real estate industry, but how has it changed your business?
I do spend a lot of time on Twitter. I used to spend a lot of time on Facebook where I have just over 1,000 likes.
Unfortunately, when you post something on Facebook, even though people are great and they want to see your stuff, you have to pay Facebook to distribute your posts to your own followers. I haven't actually done that much around real estate on Facebook lately.
If I post something on Trump, people love that. If I post something on real estate the algorithms Facebook uses say, "We're not going to be interested."
I've been more concentrating on Twitter and it's really about just getting clients and getting your name out there — especially if you have big-name followers like celebrities and influencers.
I'll post real estate, but I'll also post something about the news or something about sports. If you post about being a person, rather than just a business, you get a little more feedback and experience full integration into the whole social media landscape.
You're integrating a fun factor that keeps them coming back. You do this enough and you realize to get a reaction from people it either needs to be a great story, or it needs to be something that interests people.
It won't necessarily bring you new clients everyday, but at least your name is out there.
Industry Profiles