Industry Profiles
Toronto realtors 'liking' the science of social media
Phil Battista was getting killed.
The RE/MAX real estate agent had been an agent for 15 years when he noticed his terrestrial marketing tactics weren't working anymore. There wasn't a newspaper ad or a flyer in the world that could save him from losing listings to younger discount agents.
"You have the other part of the industry, which is the discount part of the industry — the commission cutting … but that's the downside. I remember 14 or 15 years ago when I was listing I wasn't competing against my commission, I was competing against high producers. I was competing against a better personality, what your services were like and it wasn't the fact that this guy in the street is only charging $1,000," says Battista.
It got so bad that Battista was seriously considering leaving the industry. He knew he needed something drastic or face being a footnote — another agent who had come and gone. What saved him? Social media.
Sure, he was still doing the flyers, the newspaper ads and the community farming, but now, under the guidance of his son, Sam Battista, he was posting listings on Facebook and Instagram and blogging once a week. The results were instantaneous.
"We discovered that the return-on-investment for Facebook ads and Instagram ads was unbelievable. His commissions blew up. They almost doubled in a year and have been growing since then," says Sam.
The numbers were so impressive that Sam turned the social media strategy he employed to help his father into a business called PropertySpark, distilling what he did for his father into an app so any realtor could do what his dad did with just a few clicks.
"For example, in Toronto we have over 20,000 people in our data set who have expressed interest in real estate," says Sam.
"We don't just deliver it to 1,000 random people, which is what you might get if you just boosted a Facebook post, we actually deliver it to thousands of people in the area who have expressed interest in real estate in the last 180 days, so they can reach people in their area who are in the market for a home in less than five minutes and all of that is through the realtor's own branding.
"It's all automatic, so in less than five minutes they get thousands of engagements from people who have an interest in real estate," he adds.
Transformed industry
But social media didn't just transform one realtor's career, it has transformed the entire industry. According to realtorsocialmarketing.ca, 90 per cent of home buyers start their search online and 91 per cent of successful realtors use Facebook to post their listings. Meanwhile, 84 per cent of successful real estate agents use YouTube, 65 per cent use Twitter and 54 per cent use Google+.
For successful agents, however, social media isn't only about posting your listings on Facebook and Instagram and getting people to click. Many aren't just selling homes, they're selling a lifestyle. Take Vivien Sharon, a realtor for Sotheby's International Realty who lives and sells in Toronto's trendy Yorkville neighbourhood. While she does showcase the homes she's selling on her Instagram YouTube and Facebook pages, as every agent does, she's also selling a lifestyle — spotlighting through her social media portals the high-end shopping and celebrity sightings for which Yorkville is known.
"I am very big on YouTube and in videos. I have my Real Estate YouTube channel and my Yorkville Lifestyle channel. It's not just real estate. People ask me, 'Where should I shop? I want to know who to meet, what to see and what actors have been here?'
"It's a whole lifestyle thing going on and I could make a business about being a hobnobber in Yorkville," says Sharon.
The effort, which is generated in her spare time, has earned her 1,637 friends on Facebook, 837 followers on Twitter and 618 followers on Instagram with between 30-60 likes per post. Not bad for someone who just five years ago, when she first struck out on her own as a licensed real estate agent, could only use email and did not know much about social media.
"Social media is very, very important today because the majority of buyers are looking to the Internet to find properties and to find an agent if they don't already have one to source out what they're looking for," says Sharon.
"Sellers are part of this too. Not everyone knows of a real estate agent and they're going on the Internet to find one. This is why presence on social media and the web is very important because people do check you out and they do google you."
Realizing this, Sharon hired "a young millennial" as her brand manager to help craft her online presence, meet with her every month and call her every week to slowly acclimatize her to the reach and power of social media.
But when you're crafting a brand and marketing a lifestyle through social engagement, the general consensus appears to be that users have to think more long term — even though engagement is strong with these value-added services, the sales they generate are more indirect.
"When you can tie your real estate practice to your own interests and your own hobbies and get people on social media to like that stuff and follow you because of it, that's great," says Sam Battista. "I think that when you're looking at the top 1 per cent of real estate agents, having a true personality and lifestyle is important.
"But I don't think it's necessary if you're just trying to run a great real estate business. Instead, just focus on the fundamentals at first: advertise properties and get brand exposure. Once you start doing that, you'll start seeing your commissions go up and your client base go up and then you can start thinking about the whole lifestyle marketing down the road," he continues.
Cultivating a lifestyle on social media is what Battista calls long-term thinking. It creates a fanbase, generates entertainment to give prospective clients a reason to visit your site, and keeps you top of mind so when they're ready to pull the trigger on a home they think of you first. However, this strategy is perfected over years, while advertising your listings on social media could mean selling a house today.
Building a bridge overseas
Social media is also hugely important for real estate agents whose clientele is largely overseas. Christine Zhu is a real estate agent representing Living Realty Brokerage Inc. She uses WeChat to connect with Chinese millennials looking to attend university in Toronto as international students and communicate with their parents when it comes to buying their son or daughter a condo in Toronto.
"Because the rental market is crazy right now, it's very hard this year for students trying to rent a place, so most parents buy their children condos. The whole process is dealt with overseas because they're in China and I'm in Toronto," says Zhu. "The parents are not even able to visit the unit. I just send them the photos and the Google Map and let their child know how long it takes to walk to her class from the condo, so they can make their decision."
For Chinese students, buying a condo makes sense because not only is it difficult to rent, but even if you can find a place to rent for one year, Zhu says landlords often try to kick the tenant out to get higher rents from a new tenant.
Plus, even after four years of university, Zhu says Chinese students will try to get a working visa for two years and in that time try to obtain their landing papers. This is a common goal for their parents, so their children can stay in Canada. It's a hassle to move during what could be a seven-year stay and if you're renting, that money is gone. So why not just buy a place?
Some agents have wrapped up the entire arrangement over WeChat. The app combines Skype or What'sApp with Facebook in the sense that it's a messaging app upon which you can make phone calls but also post status messages and photos like users can on Facebook. Users can even send and receive money through the app's digital wallet in some countries. At the end of 2016, WeChat reported 889.3 million users and 90 per cent of them were in China.
It's through this app that Zhu can share her contact information with students to send to their parents and then go over the process for getting a mortgage and how long it takes to send money to Canada. Plus Zhu can send them all the necessary paperwork. Even the travel arrangements, if the parents want to take a trip to see the condo and sign documents, are made through WeChat.
Keep in touch with clients
But WeChat doesn't just benefit Zhu's overseas clients, it benefits her as a realtor as well. Given the 12-hour time difference between China and Toronto, WeChat provides Zhu an easy way to keep in touch with her clients at all times and let them know what she's doing.
"I'm not a technical person. My friend's daughter referred me to WeChat. In addition to the messaging and phone calls, it's kind of a smaller version of Facebook because you can post statuses called Moments, so my contacts on WeChat can see what I've been selling recently and what new building projects I'm involved in.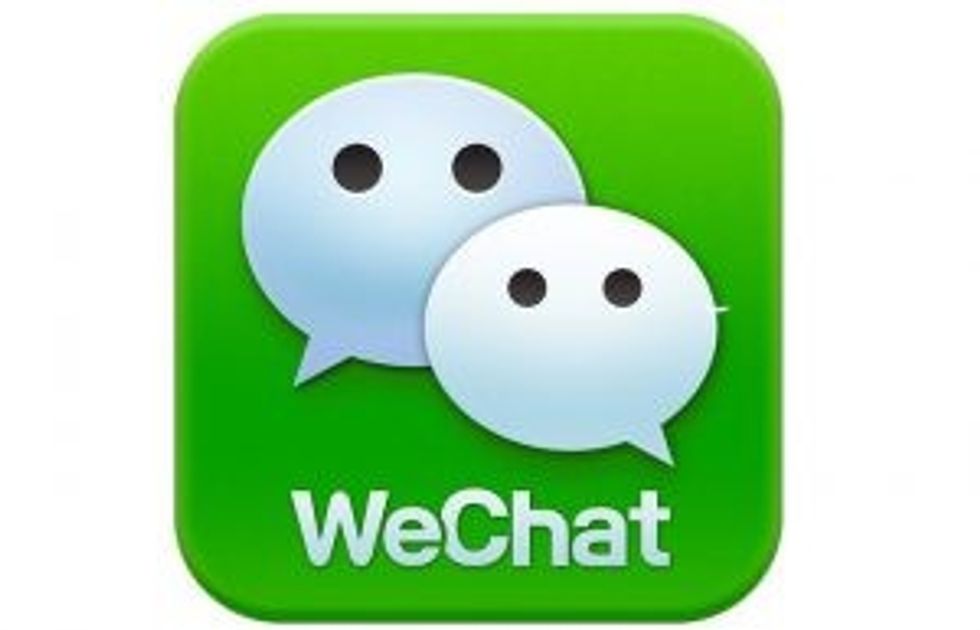 "It's also very easy for your WeChat contact to share your contact information with a friend, so WeChat is great for referral and connects you directly with new leads. Plus, you can get to know these new people a little bit through reading their moments and history going back years, so it's really easy to break the ice because you already know a little bit about them," says Zhu.
While crucial to her business in China — Zhu did five deals this past summer with Chinese students she met on WeChat — the messenger app is not the only major social media brand in China that has meant direct success for her. Zhu also has 1,800 followers on Weibo — similar to Twitter — and it has brought her attention in the real estate industry at home and abroad.
1,000 views on average
"Last year I listed a downtown condo and although I have 1,800 fans, you can also see how many people click your content on Weibo. On average I get 1,000 views, but if I post something interesting I can get between 6,000 to 8,000 views. It's not necessary to be your fan to see your Weibo post. As long as at that moment there are people there to click it and see it, they will," Zhu says.
"So many views really impresses my western sellers and proves to them I can sell their place for a high price in a short period of time."
Listing properties and engaging on social media can mean a big boost to any realtor's business. Whether an agent simply posts listings, markets a lifestyle or engages with international buyers, real estate in Toronto has proven so competitive that PropertySpark's Sam Battista will tell you that it's a mistake not to incorporate social media into your marketing strategy.
"If you want to stay competitive in today's real estate market, you have to be advertising on social. It's not just younger people who have to advertise on social, it's everybody. It's people like my dad and others who have been in the industry for 10 or 20 years. They have to get with the times or else someone else will," he says.