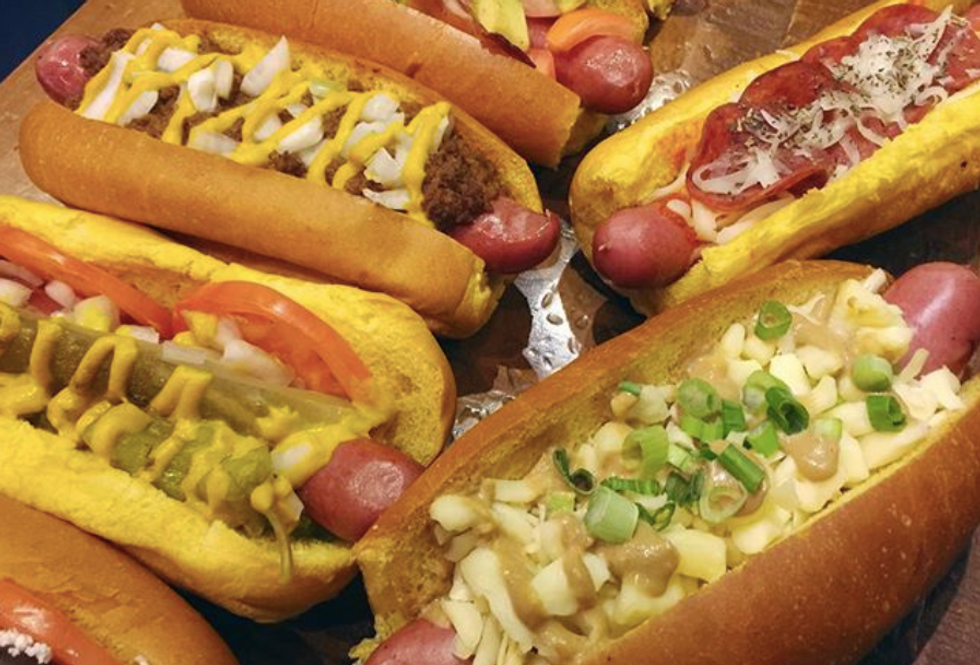 (Photo courtesy of Fancy Franks via Instagram.com)
FREE hot dogs! You know why we're telling you? Because if it's free. And if it's free and in Toronto, we'll tell you about.
---
You have enough to worry about with your rent or mortgage payments. Toronto is expensive enough. That's why we find free things for you — regularly.
Free coffee? We got you that. Free Slurpees? We got you that. Free beer? We even got you that. And every week we find at least 10 free fun things for you to do.
So it's no wonder that we're alerting you to free hot dogs at Fancy Franks on Wednesday (July 18).
Wednesday is National Hot Dog and the Fancy Franks location at 326 College Street will be giving away the free hot dogs between noon and 5 p.m. But National Hot Day Day is not the only reason we're telling you about this ...
This is also a charitable celebration that aims to raise money through donations for the Kensington Health Foundation.
You will be given the opportunity to support The Kensington Health Foundation. You can do this through the purchase of a drink, merchandise, or by making a donation.
All funds raised will go towards enhancing the dining program at Kensington's long-term care home, Kensington Gardens.
Kensington Market is a culturally thriving location, and one of Toronto's oldest neighbourhoods. Hot dogs are part of its history. Angelos Economopoulos, owner of Fancy Franks Gourmet Hot Dogs, started promoting National Hot Dog Day five years ago and since then has given away 10,000 free hot dogs.
Toronto