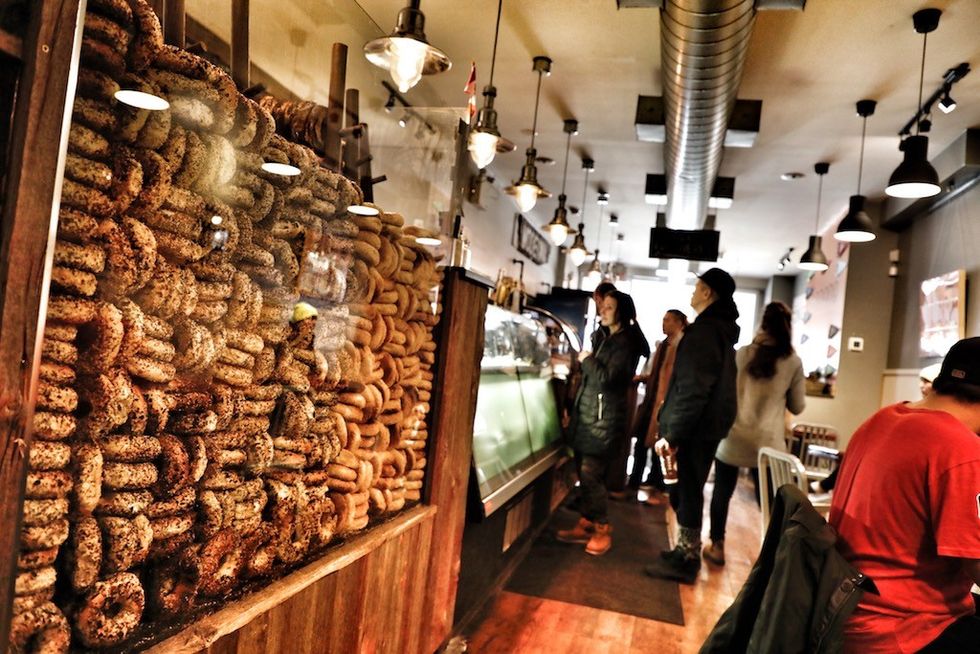 Nu Bügal brought a good kind of a seedy back to Kensington Market. (All photos courtesy of Mitchel Raphael)
Cool, crusty old-school punks can still be seen on some corners. Deals on suits can be found at Tom's Place. A Spider-Man on a skateboard is occasionally spotted making a web with string. Some of the marijuana shops raided by the police now have "For Lease" signs. Vegans can get pumpkin maple scones or a jerk seitan roti.
---
Welcome to Toronto's Kensington Market.
For decades multiple waves of immigrants and cultures have added to the eccentric mix of Kensington. Caribbean, Latin and Asian are just some of them.
In the early 20th century, Kensington Market was primarily Jewish. It was back then that the mix of shops and living spaces established itself into what Kensington is known for today.
In 2013, Nu Bügel opened with a throwback promotional slogan "Bringing bagels back to Kensington" that reminded folks of the market's Jewish roots. The wood-fired bagels there are the best in the city.
Over the last few years, more new shops are adding their tastes to Kensington.
Here is a small sampling of some of the fresh spots that have opened or expanded in the last few years. It is by no means an exhaustive list, and it's in no particular order.
4 Life Natural Foods — 210 Augusta Ave.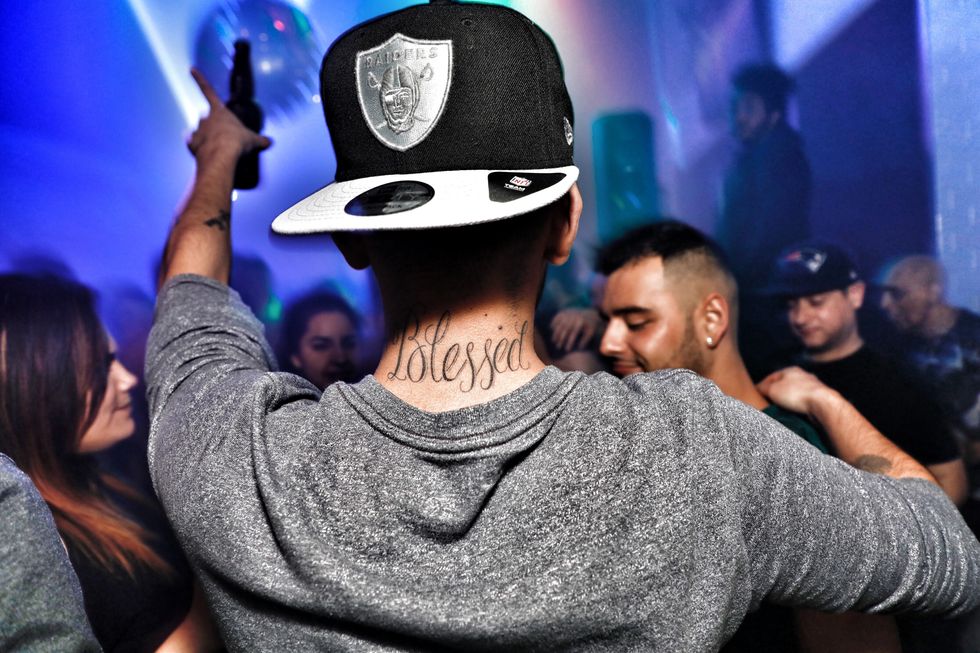 Potsothy Sallapa of 4 Life Natural Foods.
This huge space was formerly Zimmerman's Discount, which had been in the market since 1951. Food and clothing were presented in a very aesthetically-challenged way.
Four years ago, 4 Life proprietor Potsothy Sallapa renovated the space beautifully with exposed beams and a new concrete floor which replaced the many broken bits that made up the old floor. 4 Life offers healthy and organic foods, with an emphasis on local and seasonal produce when available.
Pow Wow — 213 Augusta Ave.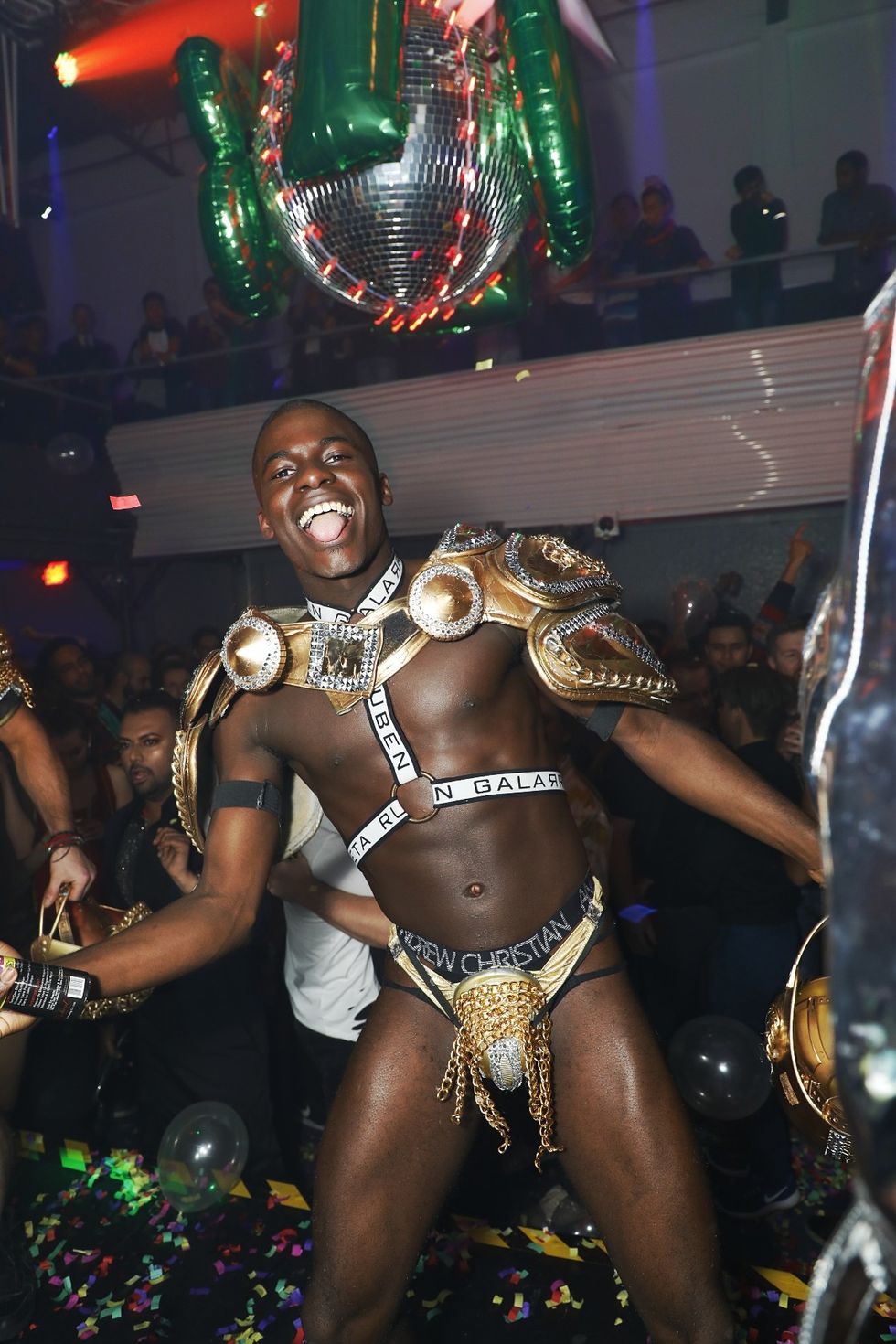 At Pow Wow the frybread replaced the fried fish.
This busy spot offers modern Indigenous cuisine. Frybread is used for their signature tacos — meat and veggie options are available. Since 2016, Pow Wow has been in this cozy space which was the home to Fresco's Fish & Chips. Fresco's supersized and moved a few doors down to a large space at 201 Augusta Ave.
Search & Rescued — 184 Baldwin St.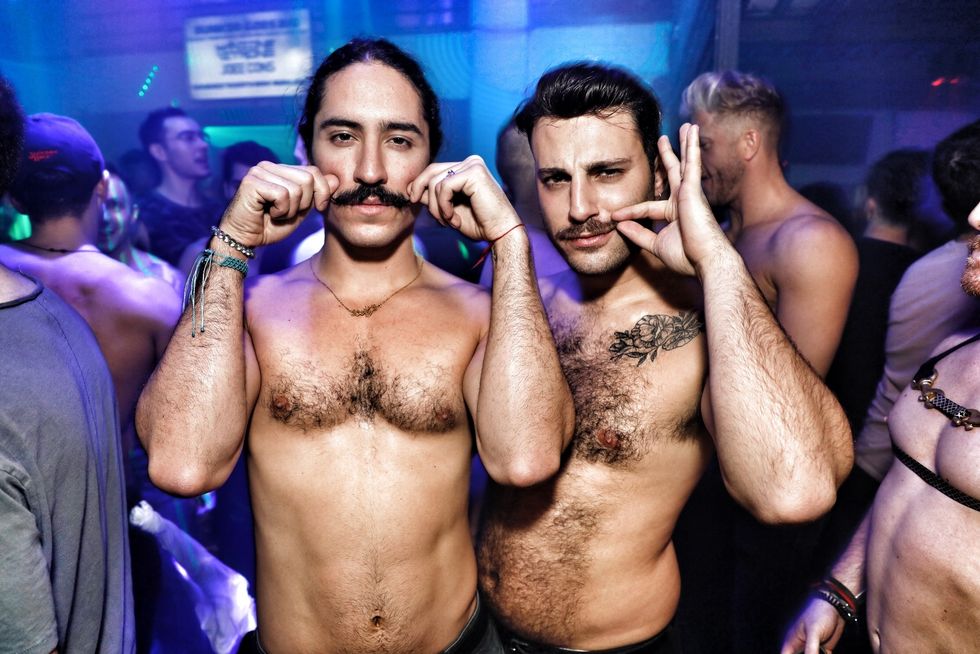 A different kind of art battle at Search & Rescued.
This army surplus store opened its doors in June of 2016. The space used to be My Market Bakery. Search & Rescued is the sister store to another surplus shop down the street. But Search & Rescued is much more colourful with items from over 25 countries, some of which, like Czechoslovakia, no longer exist.
A few of the military items are collaborations with New York artists who inject their own fashion stamps. The shop says they are hoping to collaborate with Toronto artists as well.
CXBO Chocolates — 193 Baldwin St.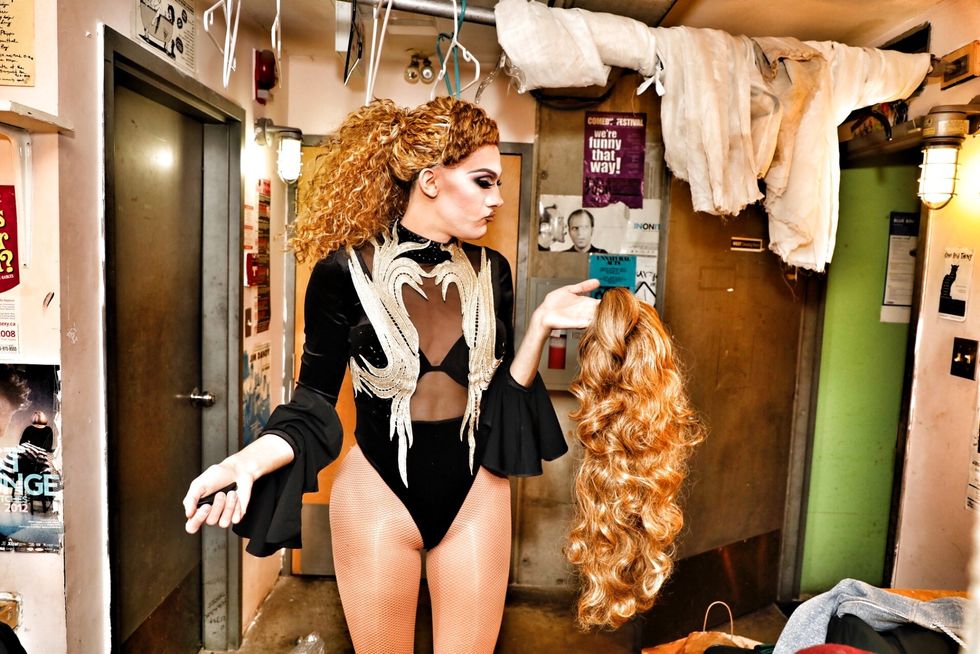 Some of the handmade and hand-painted chocolates at CXBO.
Once the home of J&J Bar B Que, the smell of smoked meat has been replaced with sweet chocolate. And not just any chocolate. These are hand painted and handmade. The vibrant colours are made from flavoured cocoa butter.
The shop is owned by chef/chocolatier Brandon Olsen and artist/filmmaker Sarah Keenlyside. The philosophy here is that everything must taste as good as it looks. It's an anti-fondant approach.
The Organic Press — 257 Augusta Ave.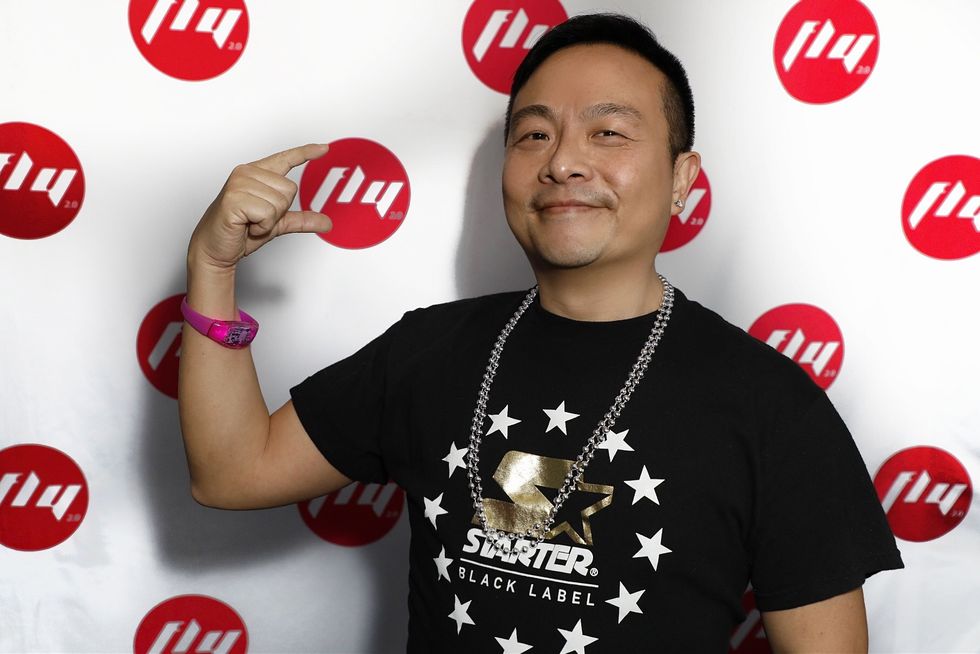 The Organic Press is an oasis during Toronto's frigid months.
This space was the home to 4 Life before it moved down the street. Cold-pressed juice, vegan soups and raw treats are the staples here. They also have a plant section and carry a large variety of cacti and succulents. The greenery and soups make it a nice escape from the winter cold.
Cosmic Treats  — 207 Augusta Ave.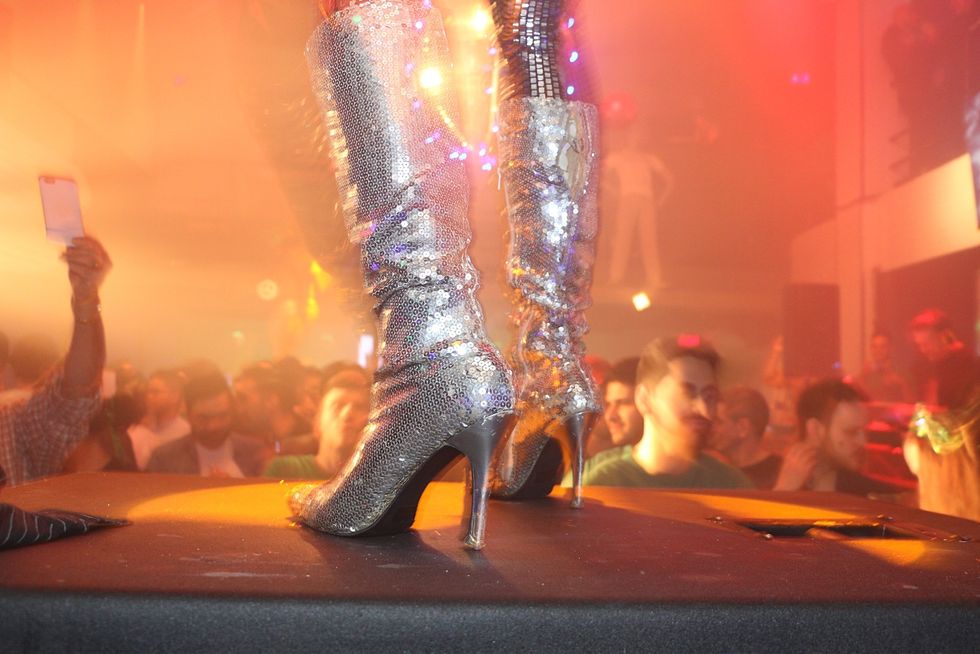 Serving homemade cashew-based ice cream at Cosmic Treats.
This friendly vegan spot is styled after an old school American diner. Homemade cashew-based ice cream, cookie-bottom brownies and a host of savoury meals are designed to not scare the meat eaters.
Industry Profiles