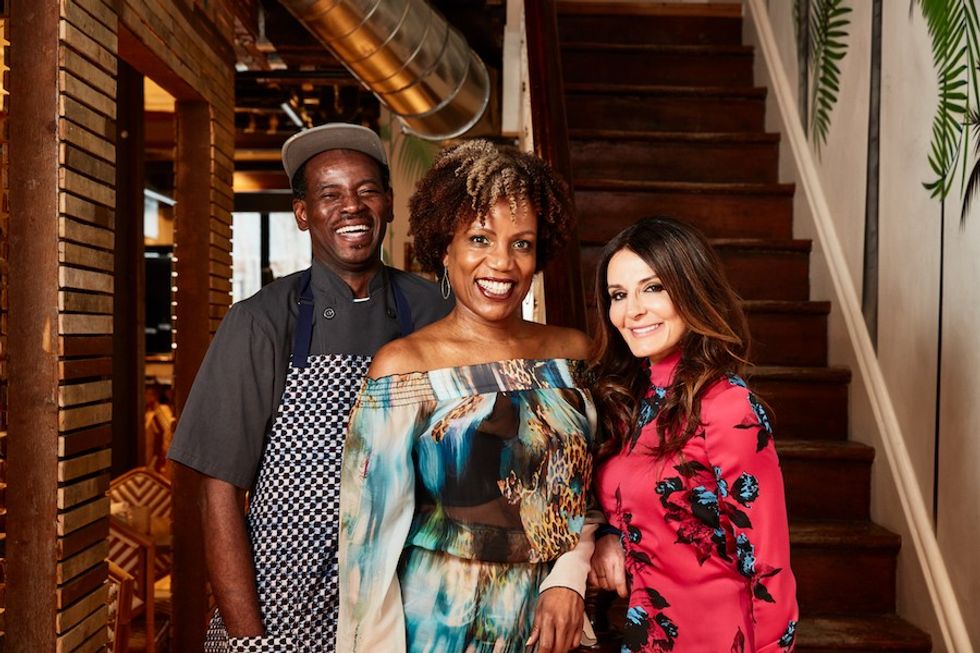 The faces behind Chubby's, from left to right: Donavon Campbell (chef de cuisine), Angela Lawrence (development lead), Janet Zuccarini (Gusto 54 CEO and owner). (Photos courtesy of Stacey Brandford)
---
Want to sneak away to the Caribbean? You can. In downtown Toronto.
After two years of redesign, a 19th-century Victorian residence has been transformed into a 21st-century Jamaican restaurant: Chubby's Jamaican Kitchen. Located on Portland, near trendy King West, Chubby's rubs elbows with the Spoke Club, Buca, and numerous go-to eateries. Across the street is sister restaurant Gusto 101, where Michelle Obama and Sophie Trudeau dined. (Both Gusto 101 and Chubby's, are owned by the Gusto family of restaurants, founded by restaurateur Janet Zuccarini.)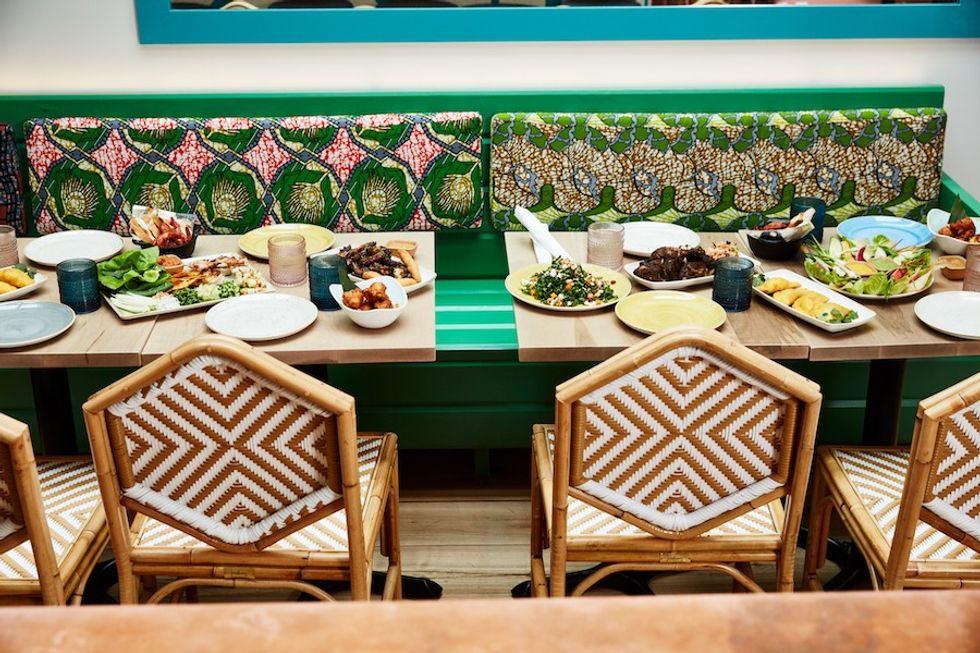 It was Zuccarini's vision, along with project development leader, Angela Lawrence, that proved the catalyst for the project. Lawrence's heritage is Jamaican, and her passion for the culture and cuisine are evident, not just on the menu, but in every aspect of the restaurant's development.
So, how do you turn a three-storey, 3,000-square-foot row house, with very little room to maneuver, into an island home? With magic, wizardry — and a really good team.
Design and construction wizards Partisans Design Group came on board (the team behind Bar Raval in Little Italy), alongside partner Jonathan Friedman. They preserved original interior accents while converting the residence into a commercial space. Existing wood beams were used to make shelving for the bar, and the wall lathe was cleaned up and repurposed as walls, lit from inside the framing, on both levels.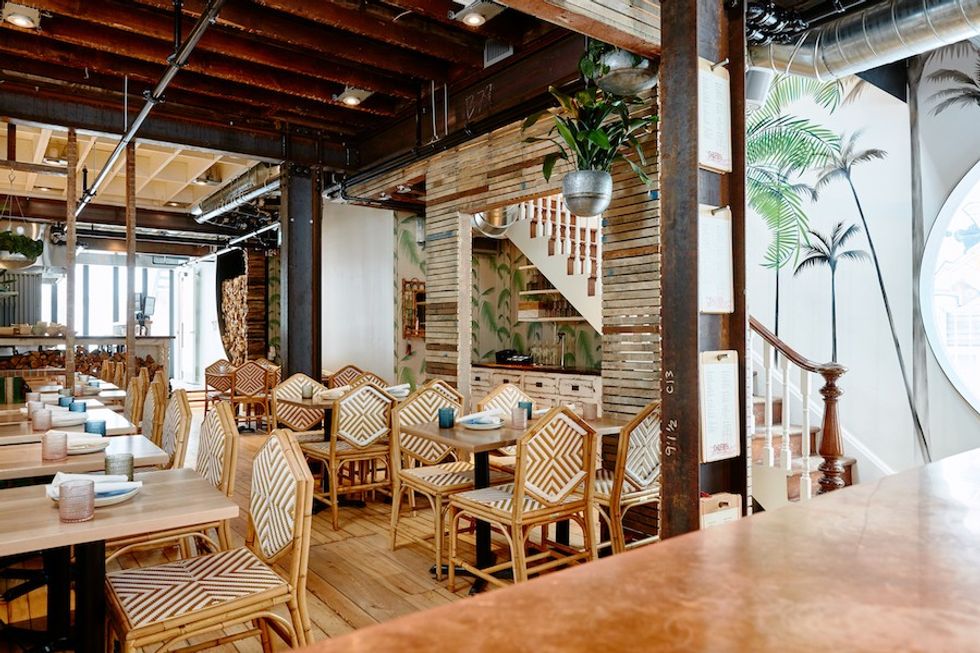 The interior design was a collaborative effort between Partisan and Wendy Haworth (Wendy Haworth Design), who worked with Zuccarini to complete FELIX Trattoria in Venice, California. The result is not just interior design, but multicultural too.
Imported bamboo dining chairs were made in Indonesia. Custom maple tabletops were made locally. The bench pillows were also made locally, using imported African wax-print fabrics. And the wall display of woven baskets comes from Rwanda.
From the poetry of palms that adorn the walls (by ) to the finishing touches — playful patterns, vivid colours, and layered textures —  Lawrence has honoured her family heritage and rich Jamaican traditions. In the end, the vision of Zuccarini and Lawrence has become reality.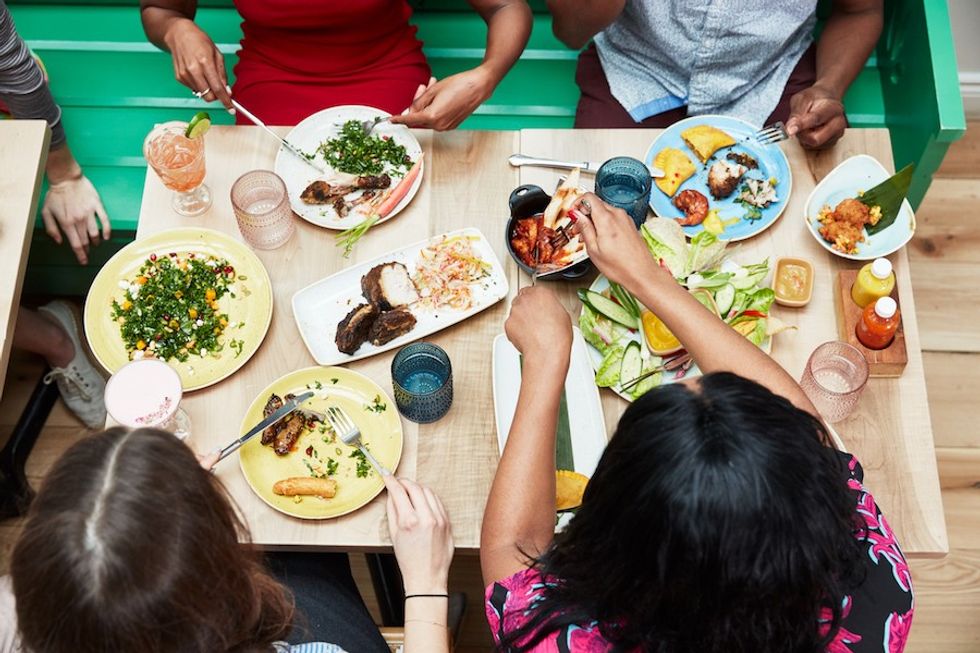 But more than the vision, there's the taste.
The delectable offerings from Chubby's kitchen are created by its Jamaican-born chef de cuisine, Donavon Campbell, and his sous-chefs, Dadrian Coke and Andrea Di Mauro: Jamaican patties, oxtail stew, curry goat, fried okra and grilled shrimp wraps — all traditional dishes with a modern twist.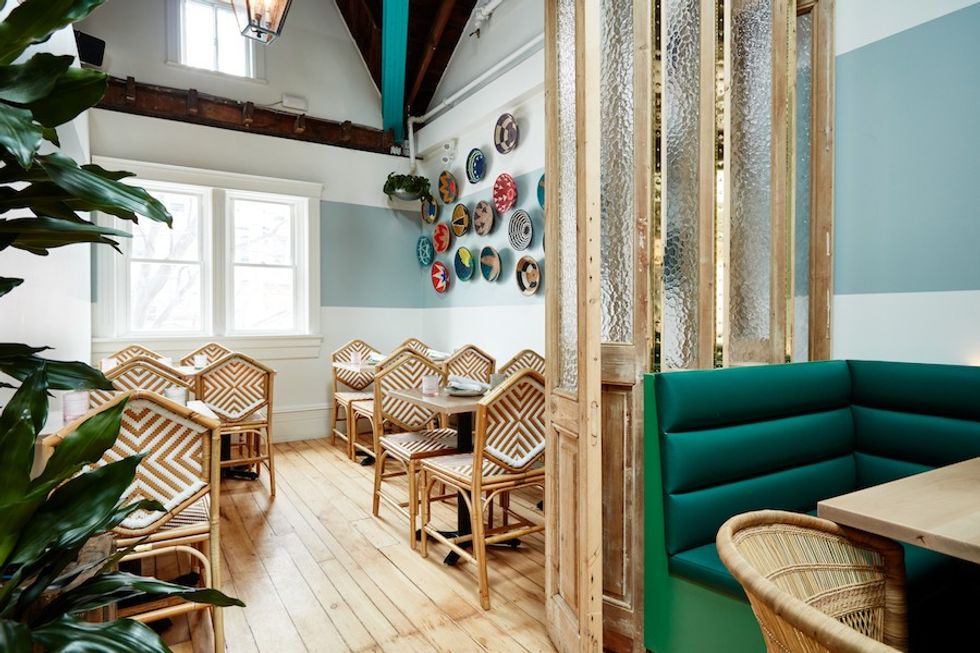 Add to that Chubby's drink menu. You can complement the cuisine with premium rums, rum punch, ginger beer on-tap, sorrel and Blue Mountain coffee.
This entire project has married the old and the new — inside and out. So go ahead and seek refuge from Toronto's winter inside our newest Caribbean oasis, with traditional Jamaican hospitality.
Community