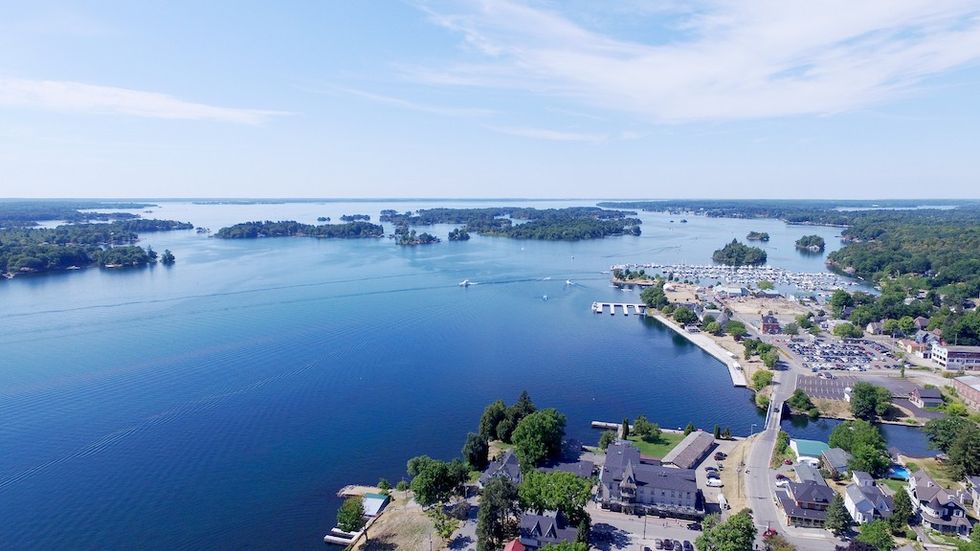 Gananoque, Ontario (Image courtesy of CaraCo)
Cottages are not what they used to be, or at least their prices aren't. Especially in Muskoka and surrounding areas.
---
On a sloping waterfront lot in Gananoque, Kingston-based developer CaraCo is selling units in two yet-to-be-constructed mid-rise condo buildings complete with boat slips.
A decade ago, such a project here would have been practically unheard of.
Though the town of about 5,200 is a popular holiday spot and considered the Gateway to the Thousand Islands, it last saw a residential condo building completed in the mid-'80s, bringing Gananoque's total number of such structures to three.
But in the past five years alone, the town, about three hours by car from Toronto, has approved three new condo projects, including CaraCo's Stone & South.
One expert suggests the high price of vacation properties in desirable areas is spurring development like this in a number of Ontario communities known for offering cottage lifestyles.
"It's a question of affordability," says Hunter Milborne, whose company the Milborne Group is marketing Stone & South and has also sold condos at cottage hotspots such as Muskoka and Lake Simcoe.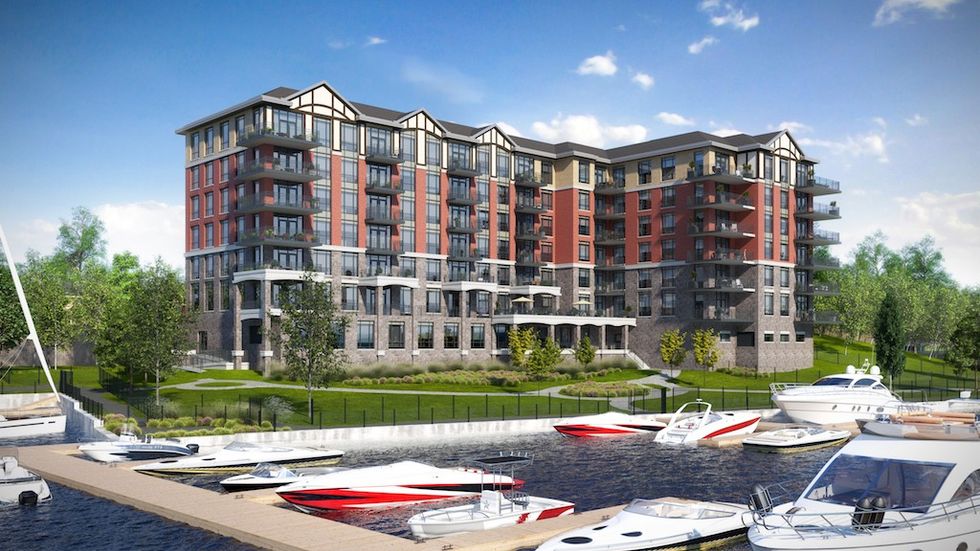 Stone & South condo in Gananoque has units from $488,900. (Image courtesy of CaraCo)
"If you look at what happened to the urban markets like Vancouver and Toronto in the last 10, 15, 20 years, the ground-oriented single-family homes became quite unaffordable … I think the same thing's happening in cottage country," he explains.
Condos continue to make up a larger share of home sales in the GTA, as an increasing number of buyers are priced out of the low-rise market and developers launch new projects to meet the demand for more affordable housing.
Milborne suggests a similar trend is playing out in Ontario cottage markets that are within a couple hours' drive from large urban centres, and he doesn't expect it to abate.
"A million dollars doesn't really get you much in Muskoka," he says.
"People still want vacation properties."
Canada Mortgage and Housing Corporation notes another way high GTA home prices appear to be supporting development in cottage country, specifically Muskoka.
"The area is also likely seeing strong spillover demand from the GTA buyers, who have been capitalizing on the strong equity gains in their primary residence to buy vacation, investment, and retirement properties in many parts of Ontario, including in Muskoka region," reads a statement from CMHC.
"It is important to take into account that household incomes in Muskoka are fair. Good incomes have also generated demand for quality condo accommodations from retirees and young downsizers."
As of this year's first quarter, 179 apartment units were under construction in the Muskoka Region's Huntsville, according to figures from CMHC, which doesn't track the Gananoque market because it is too small.
Once complete, Stone & South is slated to encompass 70 units, while nearby Riverstone and the Island Harbour Club, both of which are already under construction, are made up of about 100 and 55 units, respectively.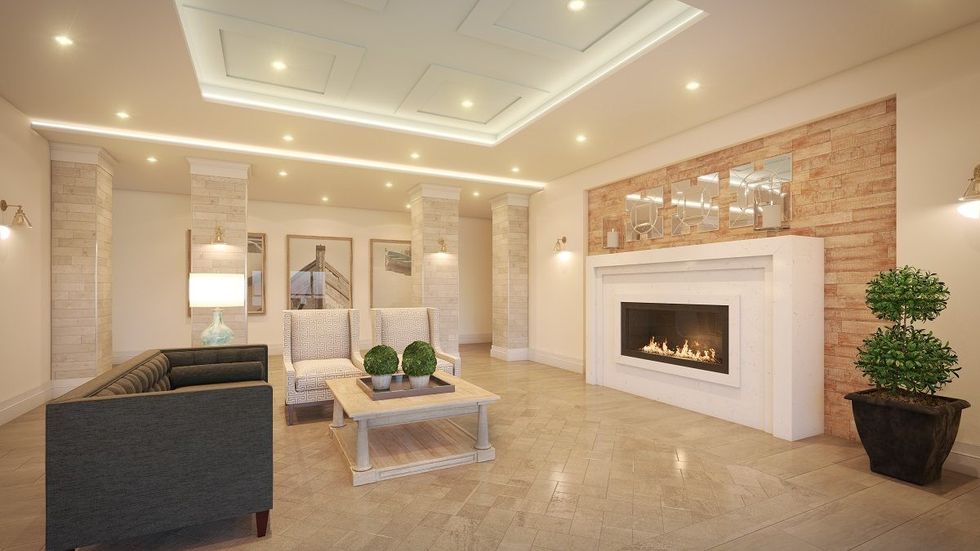 Stone & South condo (Image courtesy of CaraCo)
For all the demand from aging boomers and those looking for cottages at a lower price point, selling condo units during pre-construction in a place like Gananoque is different from Toronto, where the practice is commonplace.
"People are not accustomed to buying until they see the shovel in the ground. It's just what happens once you get outside of the GTA," says Mariah Hamilton, Milborne Group's regional director who is overseeing sales at Stone & South.
Since launching sales in July 2016, there have been 16 firm sales and seven pending deals at Stone & South.
Brennan Custom Homes, the developer behind the mixed-use Riverstone project agrees that pre-construction sales are a tougher sell in Gananoque. So the builder isn't bothering to put units on the market until they are complete.
"We didn't want to act as a traditional developer and pre-sell," says Daniel Greenglass, co-owner of Brennan Custom Homes.
And when it comes to prospective buyers in the area, he says, "They need to see it."
Real Estate News