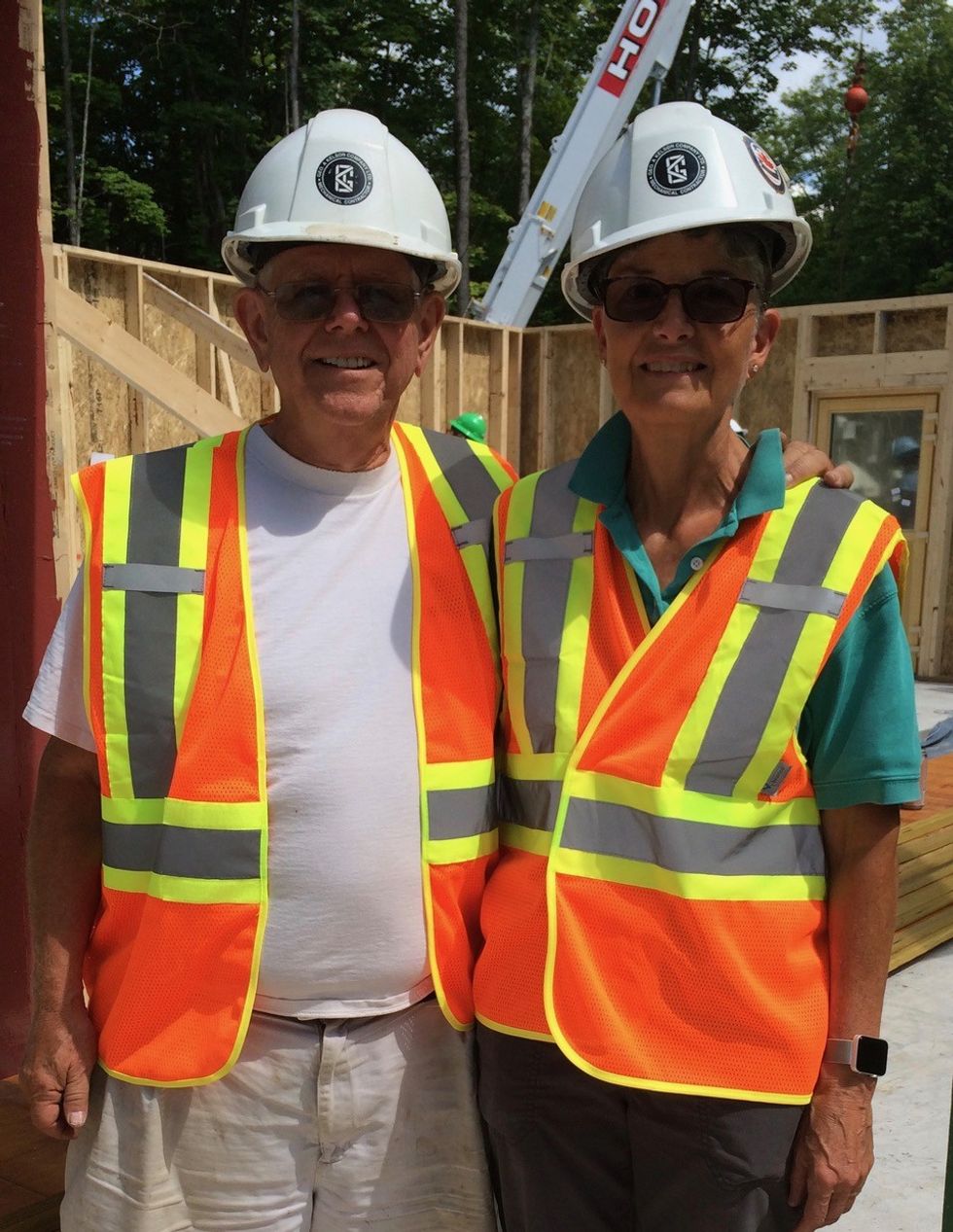 Jim and Joan Joseph are leading the way for younger generations as they embrace passive housing. (Photo courtesy of Dave Pratt)
---
We often look to the younger generation to be ahead of the curve, setting trends and embracing innovation. So why are two of the GTA's earliest adopters of passive-house methodology a retired couple, who live with their 103-year-old mother?
To those who aren't as au courant as the Josephs, passive housing actually came about in Germany in the 1980s, as an energy conservation standard for residential and commercial buildings.
A true "passive design" dramatically lessens the need for heating and cooling, relying instead on controlled solar exposure, airtight construction, triple-glazed windows, thermally insulated bridge-free building envelopes, and a high-quality ventilation technology that makes productive use of the particular climate.
So, what led the retired couple down this proactive passive path?
Jim and Joan Joseph's path began when they met at the University of Waterloo. They were married in 1973 and upon graduation, Jim worked in sales and Joan worked in information technology at a major bank. Their careers flourished. Though they never had children of their own, the Josephs always believed in giving back and played host to eight exchange students through the years. The Joseph home was always a happy, balanced one.
Then, when it came time for the couple to consider retirement and move out of their home of 30 years, they were intent on retaining that sense of balance and community consciousness.
"We knew we wanted to build a retirement home," says Jim. "But upon investigation, we were taken aback by the degree of waste expended on a traditional build … Not just during the construction process, but in the higher operating costs of the home itself."
Given the opportunity to use less, the Josephs have always done so. As the gap of eco-affordability narrowed, they began to research ultra-low-energy home builds. That led them to Rob Blakeney, founder of Local Impact Design. He, in turn, introduced them to passive house concepts.
According to Blakeney, a passive house can run on 20 per cent of the energy used by a building at minimum code. And with the Josephs' plan to build their all-season home in Haliburton Highlands, passive design would allow warmth to be kept in winter, while unwanted heat would be kept out in summer. To that end, temperature discrepancies would be minimized, resulting in a much more comfortable living environment.
Temperature is just one aspect of passive house enhancement, however.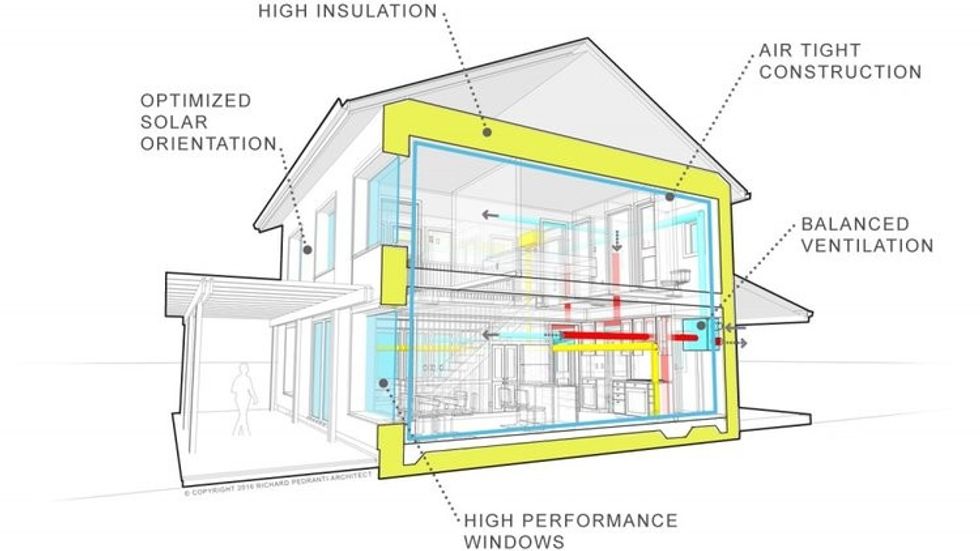 The passive home design can help both the environment and your cost savings. (Graphic by Richard Pedranti Architect/Courtesy of BuildSMARTna.com)
"Fresh air is at such a premium today," says Jim. "Our new home will allow us to get rid of stagnant air, while monitoring and controlling carbon dioxide levels."
Passive home build standards are indeed meticulous. So, the Josephs' Haliburton plan required a builder with total attention to detail. Above Board Carpentry proved to be the perfect fit.
While these building standards are high, forward-thinkers like Rob Blakeney believe it's worth it, not only for environmental reasons, but also because they see passive housing as the most economical way to build.
While Blakeney's business model for North American passive house builds indicates a five to 10 per cent premium on the enhanced construction costs, this premium pales in comparison to the operational cost savings.
He explains this is the lowest cost of home ownership, starting from day one.
By Blakeney's calculations, a 1700-square-foot passive house saves an estimated $1400 a year, compared to a standard-built home of equal size. And as awareness of net-zero or ultra-low-energy housing grows, he says the cost to build to passive house standards will gradually approach parity with code buildings.
One method he uses to bring down costs is pre-fabrication — specifically, Build SMART's Passive House Certified pre-fab wall system. It ensures affordability and uses a fraction of the waste. Plus, as the Josephs saw firsthand, this decreases build-time exponentially.
"We bought a Build SMART package in which the outside walls, doors and windows came pre-installed," says Jim. "The 1305-square-foot first floor was put up in nine hours, and the second floor in six. And we didn't require a dumpster. Just a couple of bags of empty sealant tubes as garbage."
Other benefits of passive house building include an energy independence that better protects during fuel and power outages, as well as a durability that will accommodate future generations and help retain market value.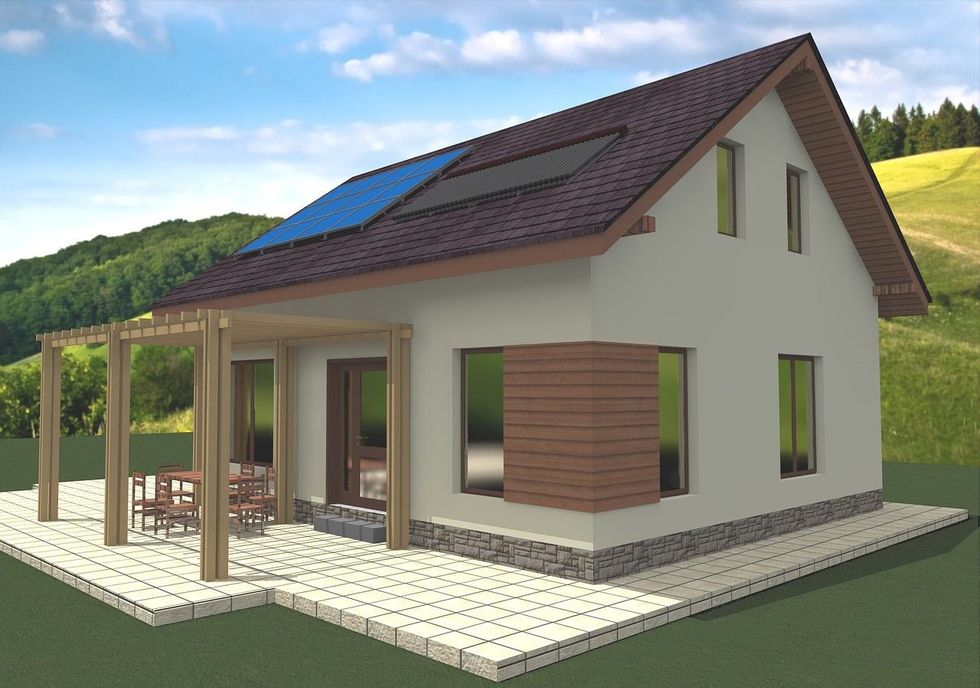 Passive homes can have beautiful curb appeal — and appealing savings.
In fact, the Josephs say they won't need to sacrifice anything in their new home.
"People think of these homes as small boxes with no curb appeal … Or as a bunch of pipes that need to be babysat. But that's no longer the case. We are going to live no differently than we do now.
"It's a normal home setting, but we'll have more comfort, less drafts, and no cold corners. We built steps with lower risers and wider stairs, for accessibility and the ability to age in place, proving that these houses can be customized to your needs."
Blakeney and the Josephs are among the growing number of Canadians who see passive housing as the next responsible choice for homeowners. After nearly 20 years working on green buildings and energy efficiency, Blakeney is now exclusively working on passive house buildings.
In addition to building from scratch, he is also excited by the opportunity to retrofit Toronto houses to passive house standards and is working on a project that introduces passive design to the laneway housing conversation.
And while the Josephs are eager to have their new home fully completed, the building process also excites them. They intend to show cross-sections of the wall and give local school children a glimpse of what's to come.
So, the older generation can still teach the younger generation a thing or two about the future.
Real Estate News