The crime rate in Toronto is relatively low for a city of its size, but even so, security remains a concern for many condo dwellers. When TD Canada Trust polled people planning to buy a condo, they found that security was their number one concern. Security was more important (94 per cent) than buying in an energy-efficient building (92 per cent), having a balcony (90 per cent), having parking (87 per cent) or even being close to public transit (84 per cent).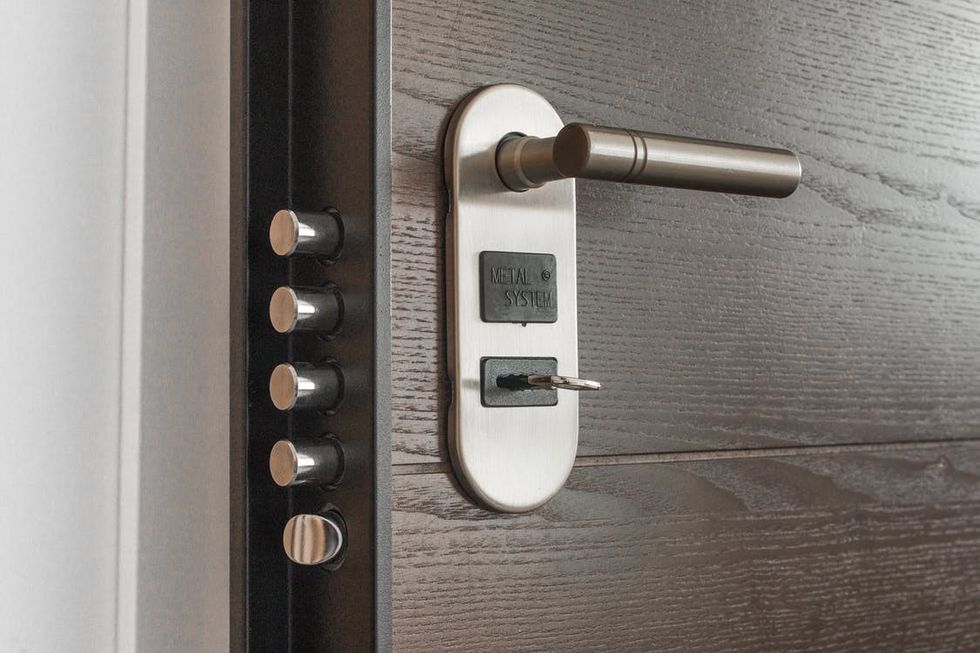 ---
While many large condo buildings rely on 24-hour security staff, the cost can be prohibitive for smaller buildings with fewer residents. Condo boards and corporations may question the necessity of security personnel or a concierge, especially if the cost is broken down between a few units, so they can save costs and divert funds elsewhere.
In a building with no concierge or security personnel onsite, condo dwellers can consider the following tips to keep their home safe:
When a stranger buzzes your condo from the front entrance, do not let them in – no matter how good their excuse is. Ask for identification even if they are wearing a uniform.
Use your last name only on the condo directory building entry system.
Always keep your doors locked – even if you're just visiting a neighbour or going down to check your mail. Balcony doors should also be kept locked.
Consider a good security alarm for your condo unit and perhaps even for your locker, depending on what is stored inside.
If a stranger knocks on your door, do not open it. Speak through the door so they know that someone is home.
Use a peephole in the door and cover it when not in use, so that no one can look in.
When selling items, do not invite individuals to your home. Use a condo lobby, meeting room or other common areas with internal cameras.
Never hide a spare key under a doormat, in the car or anywhere outside the condo.
If you lend your condo key or card to someone, (e.g. tradesmen), be sure of their reliability.
When entering your building via a key fob system, (most have one), wait around to watch the door close behind you before walking away or jumping into the elevator.
Condo building boards have a duty to protect the safety and security of residents within the common elements of the building. As the building's governing body, the board is responsible for making all major decisions regarding building maintenance, finances and security.  Owners who want their board to be more invested in or aware of securing the facility to ensure resident safety can try to serve on their condo board should they want to make recommendations, see change and implement stronger building security measures.
For condo boards looking to incorporate building security solutions, there are effective solutions that smaller condo buildings or buildings with no concierge or security guard can investigate. Boards can opt for smart surveillance systems equipped with software that can detect unusual and suspicious behaviours. Equal parts protection and deterrence, a well-designed autonomous security system can monitor entrances and common areas, record all activity day or night, and send alerts whenever it detects anything unusual.
If a suspicious individual is caught in the act by one of the network cameras, playing an audio message or announcement through a speaker can cause them to halt their activity before any damage can happen. For residents, this means an extra layer of protection in high-traffic and vulnerable areas such as the building entrances and garages. Apart from being a vigilant neighbour, technology plays a role in helping to keep condos secure.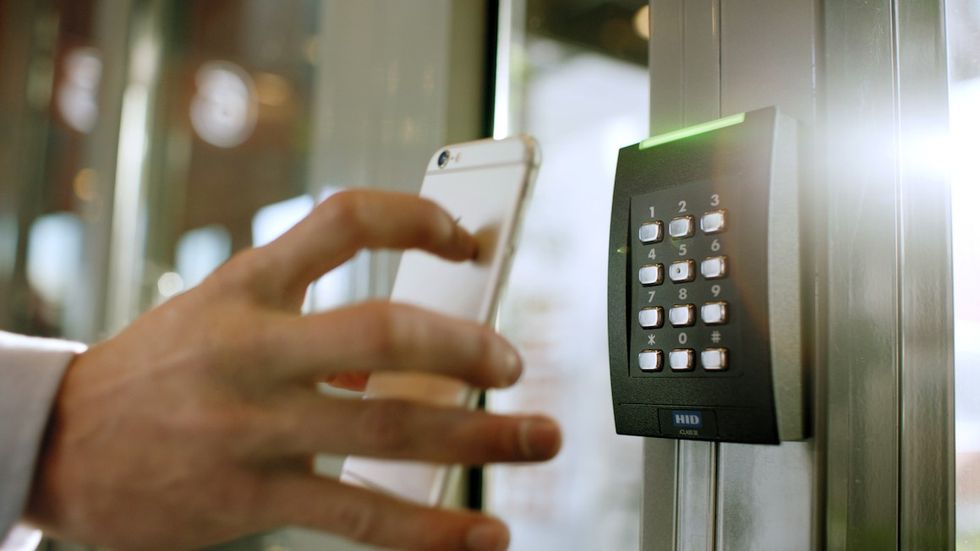 Installing a robust access control system at an entry point is like having a remote 'doorman' in place. Entrance is only granted by a card, key or fob, and smart HDTV cameras can detect issues like a door left ajar.  If an incident like this is detected, the camera will send an alert to security, the property manager, management company or someone designated to receive these messages. Cameras can immediately email capture video footage of the incident for review. It is also helpful to have doors leading to the parking garage or the back of a building secured by an access control system to add extra security.
Dealing With Loitering
Depending on where a building is located, heightened security provisions might be necessary. Cameras equipped with anti-loitering software can trigger a speaker to issue audio messages whenever loitering is detected. This can help prevent crimes from occurring by dispersing loiterers in the vicinity and alerting anyone nearby to the security issue. In areas where violent events have occurred, audio technology can detect irregular sounds like shots being fired, breaking glass or even verbal aggression detection.  Once detected an alert can be sent to authorities, dramatically reducing the reaction time for police services to arrive.
Thieves and vandals look for the path of least resistance when it comes to choosing where to commit their crimes. A robust security system can provide 3-in-1 functionality, combining video surveillance, communication and entry control to cover any vulnerabilities in a security system.  Open interfaces and intelligence provide a tool to create powerful, scalable and cost-efficient security solutions to protect any condo community.
Owners, board members and property managers have a responsibility to their condo community. As a group with a vested interest in the building, they can consider forming a neighbourhood condo watch and educate each other on security and safety measures while monitoring who's coming in and out of the building. Also paying attention to possible intruders who may try to sneak into the underground parking garage or tailgate through the main entrance. Any entrance for that matter. Everyone should be working together to secure the building, protect the building's neighbourhood and look out for each other's best interests.
Toronto Condos & Homes