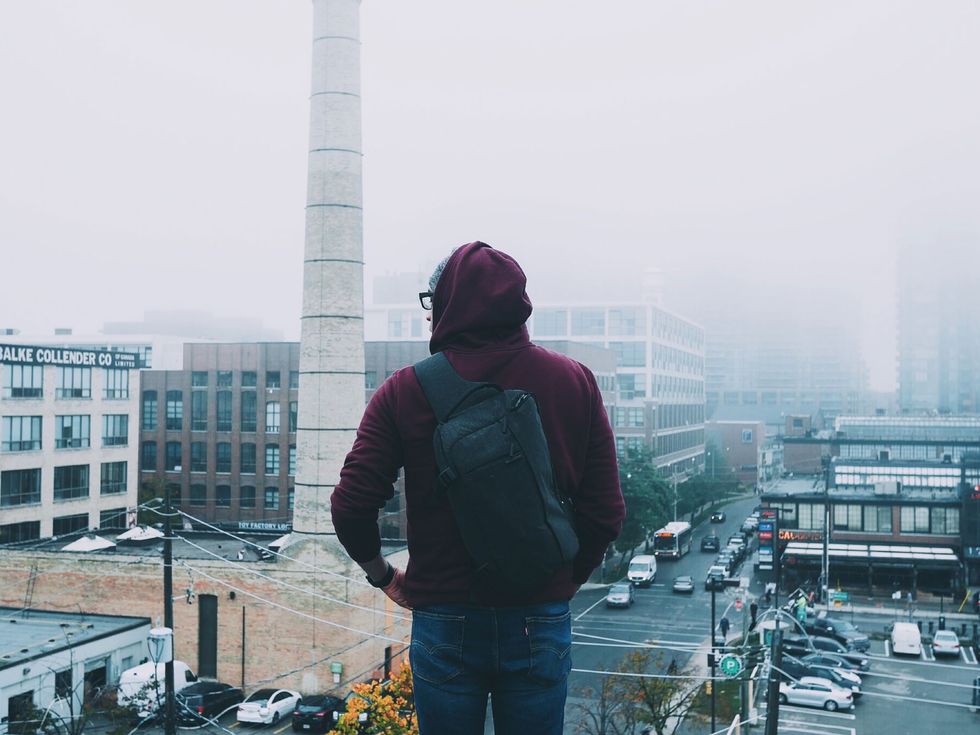 Photo by Patrick Tomasso on Unsplash
It's no secret that driving in Toronto is a pain. Between getting stuck in traffic, looking out for rogue pedestrians and cyclists, and paying high parking fees, it's no wonder why most people dread their commute to work.
---
But for those who live outside the city, driving to the office might be the best mode of transportation, despite the obvious hassle.
In 2016, over 1.86 million people commuted to Toronto for work by car, with 11.1 per cent of these drivers spending more than 60 minutes on the road, according to new data released by Statistics Canada.
For comparison, only 7.2 per cent of 1.31 million Montrealers and 7.7 per cent of 803,855 Vancouverites took over an hour to commute by car in their respective cities.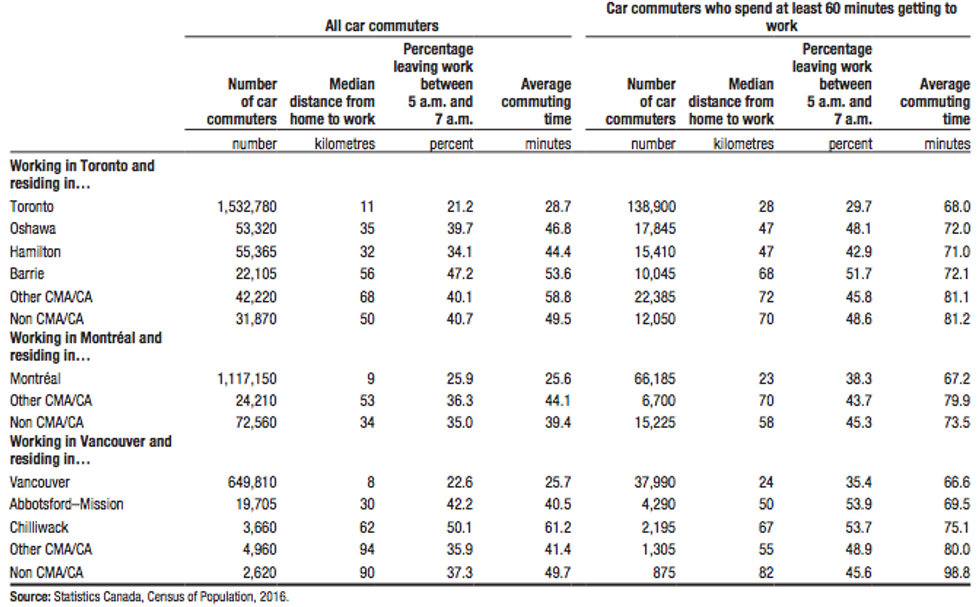 Statistics Canada
A number of factors can influence commute times, including traffic congestion, infrastructure, and distance, but the latter is the most notable for those driving to their Toronto office. Statistics Canada noted that many people commuted to the city by car from Oshawa, Hamilton, or Barrie.
Barrie car commuters had the highest proportion of long commutes in Canada, with nearly one in five (18 per cent) commuting for at least 60 minutes. On average, however, Barrie drivers spend 53.6 minutes getting to work.
As for Oshawa drivers, they spend an average of 46.8 minutes commuting to Toronto, while Hamilton drivers spent an average of 44.4 minutes.
"Toronto also had a significant number of people coming from other CMAs (such as Kitchener–Cambridge– Waterloo, St. Catharines–Niagara, Brantford and Guelph) and from non-CMA/CA areas," the report said.
People from these areas who had long commutes reported an average travel time of 80 minutes or more. 
Younger Canadians, aged 15 to 24, were less likely to have a long commute, Statistics Canada's analysis of studies found.
"One likely explanation is that many younger people have to juggle studies and work, and therefore prefer to spend a minimum amount of time commuting," their report noted. "Young people are also more likely to work in low-paying and part-time jobs, making jobs with long commutes less attractive."
There are more than 2.74 million commuters in Toronto who use all modes of transportation. Of that number, 17.2 per cent spend 60 minutes or more travelling to work every day.
Driving to work is the most popular transportation method among Canadians, Global News reports. Four out of five people get to their office by car.
Toronto