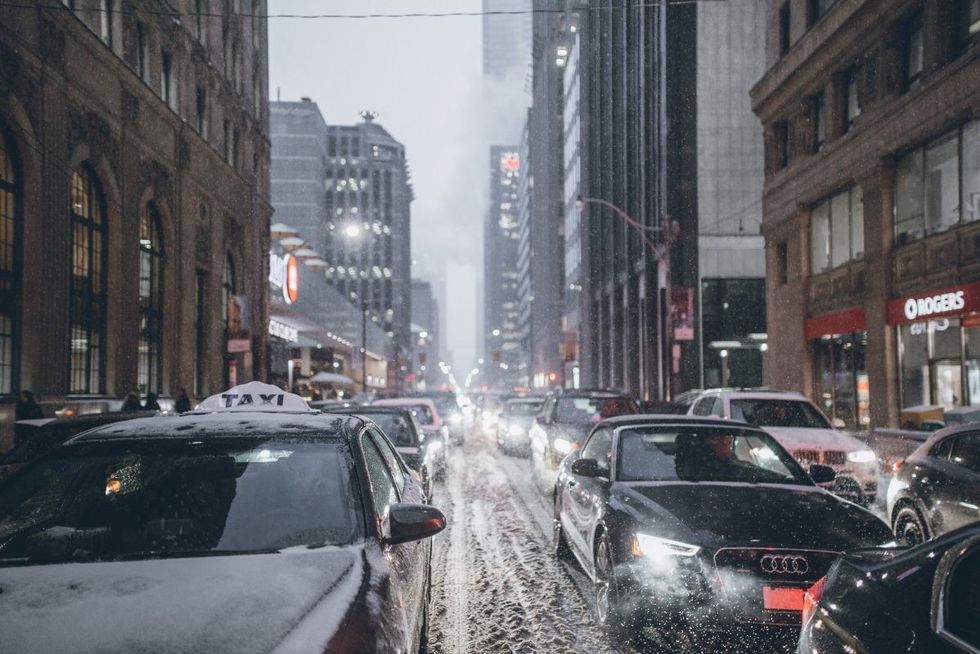 Photo by Sanjeev Kugan on Unsplash.
Every year, Toronto Police Services issues 2.8 million parking tickets in Toronto. These are the 10 most ticketed parking spots in the city.
---
2075 Bayview Ave.
Sunnybrook Health Science Centre is by far the most ticketed parking space in the city.  In 2017, 8,232 tickets were issued at the hospital. According to the Star, most tickets are issued in the drop-off areas of the hospital as well as fire and ambulance lanes.
20 Edward Street
The second most violated parking space is in front of the Panda Condominiums steps away from Yonge-Dundas Square. 6,320 tickets were issued in this area.
199 Richmond St. W.
The bustling entertainment district is another area often ticketed. 4,060 tickets were issued close to the Four Seasons Centre for the Performing Arts and Roy Thomson Hall. Surprisingly, a decent chunk (703) of violations on Richmond were actually a result of unfed meters.
1265 Military Trail
UofT Scarborough has 10 frequently patrolled parking spots, which is probably why 3,713 tickets are issued there. Campus police can be contacted about the tickets and have the ability to cancel charges.
3401 Dufferin St.
Parking at Yordale mall is a nightmare most times of the year. With 18 million visitors each year, 3,468 parking tickets isn't that bad. Despite having a huge lot, the mall parking lot is also used by commuters looking to save a few bucks. Unfortunately for them, the mall has a five-hour limit on parking.
15 Marine Parade Dr.
The 14 spot space near the Etobicoke waterfront issued 3,045 tickets in 2017. Two-thirds of the violations were a result visitors attempting to park on the street for free.
Laplante Ave.
This stretch between Gerrard St. W. and College St. is where  2,862 tickets were issued in 2017. Nearly half of all tickets in this area are a result of unfed meters.
103 The Queensway
With virtually no street parking available in the area, almost all of the 2,747 tickets issued were related to parking on private property.
150 Gerrard St. W.
Hospital parking is expensive, which is why we aren't surprised there's another hospital on this list. The Toronto General Hospital issued 2,565 tickets in 2017 to drivers taking a chance on illegal street parking.
1000 Finch Ave. W.
Defendants, witnesses, court officers and anyone else visiting Metro North criminal court is at risk for getting a ticket. In 2018, 2,538 tickets were issued here.
The most common parking offences in Toronto are a result of parking during a prohibited time, parking on private property and parking without a street permit. The fourth most common parking offence in Toronto is parking without paying.
Parking tickets generate between $95 and $100 million in annual revenue for the City of Toronto.
Community