Toronto
Real Estate News
Toronto's Iconic Capitol Theatre to Get Next Act as 14-Storey Condo Building
One of Toronto's landmark entertainment venues is getting a facelift, as a shiny new midtown condo comes to life above it.
The 100-year-old Capitol Theatre – once a movie theatre and, most recently, a popular event venue – will become the base of a 14-storey mixed-use condo building aptly named The Capitol Residences.
The building sits on the corner of Yonge and Castlefield and is a project of Madison Group and Westdale Properties.
Its 145 residential units will range in size from one-bedrooms, to three-bedrooms plus den – the latter providing an attractive option for young families seeking to access the largely well-to-do neighbourhood, and downsizing Baby Boomers alike. Further adding to this appeal are large terraces and oversized balconies.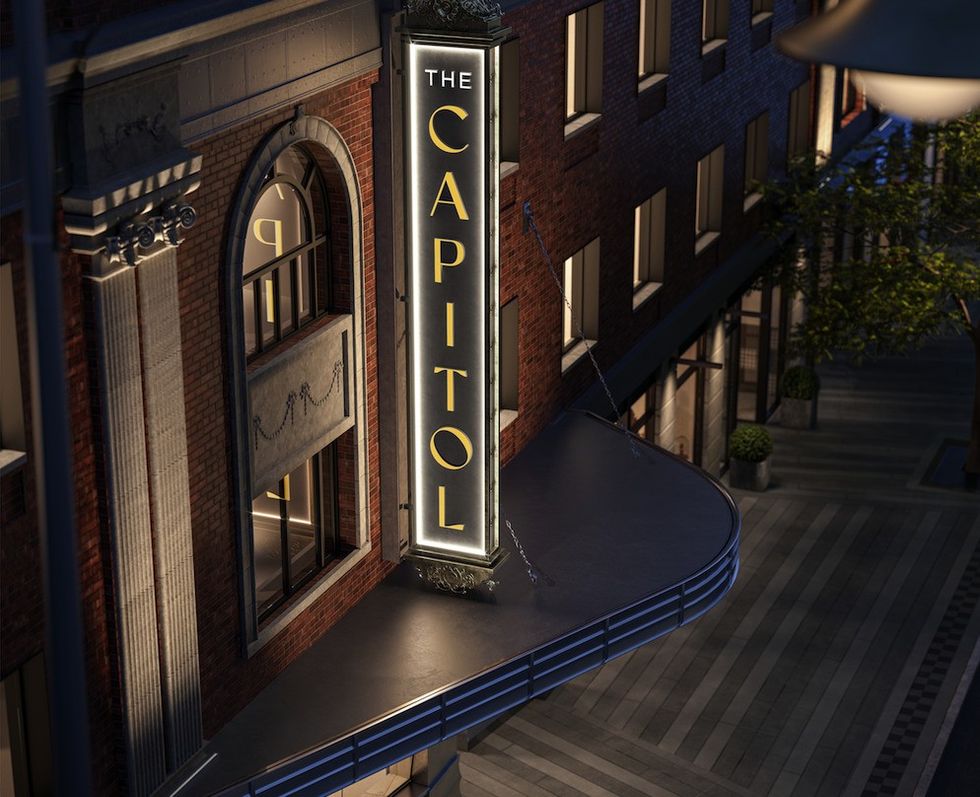 Townhouse units are also available for those wanting more space.
The amenity-packed building will feature a gym, social club, lounge, pet spa, golf simulator, a sprawling second floor outdoor amenity space, and a kids play area.
The condo building will bring eight different retail spaces on the ground floor, for a total of 15,000-square-feet of retail.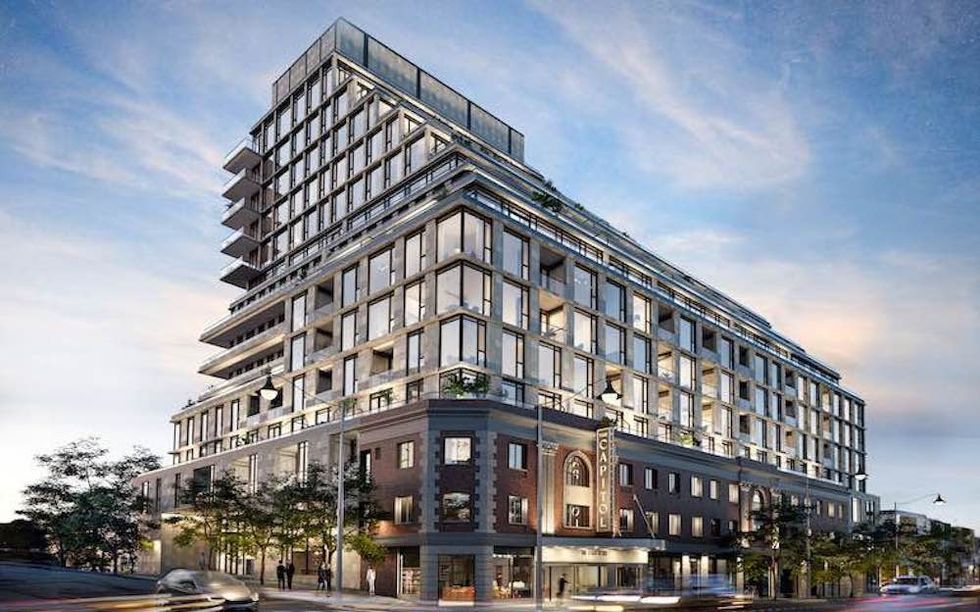 Thankfully, some of the spot's storied past will be thoughtfully preserved, including the Art Deco features and the building's famous marquee. The first two storeys of the building will retain its heritage façade.
So, while the curtain closes on the end of an era, it opens on another, starting with a VIP launch this summer.