Canadian home prices lost some steam last month according to new national data.
The latest Teranet-National Bank Composite House Price Index — which tracks observed or registered home prices across the country's 11 largest CMAs, so long as they have been sold at least twice — edged up 0.6% between July and August (before adjusting for seasonal effects).
---
Although August marked the sixth straight monthly gain, it's worth noting that the same seasonally adjusted metric came in at 1.8% in July and 2.6% in June.
After adjusting for seasonal effects, the index saw a month-over-month increase of 1.6%. This was the fourth month in a row in which this metric increased, but again, the rate of appreciation was slower than observed in prior months.
In an analysis of the data, Daren King, Senior Wealth Advisor and Portfolio Manager at National Bank Financial, notes that the composite index is now just 2.1% below its "all-time peak" from April 2022.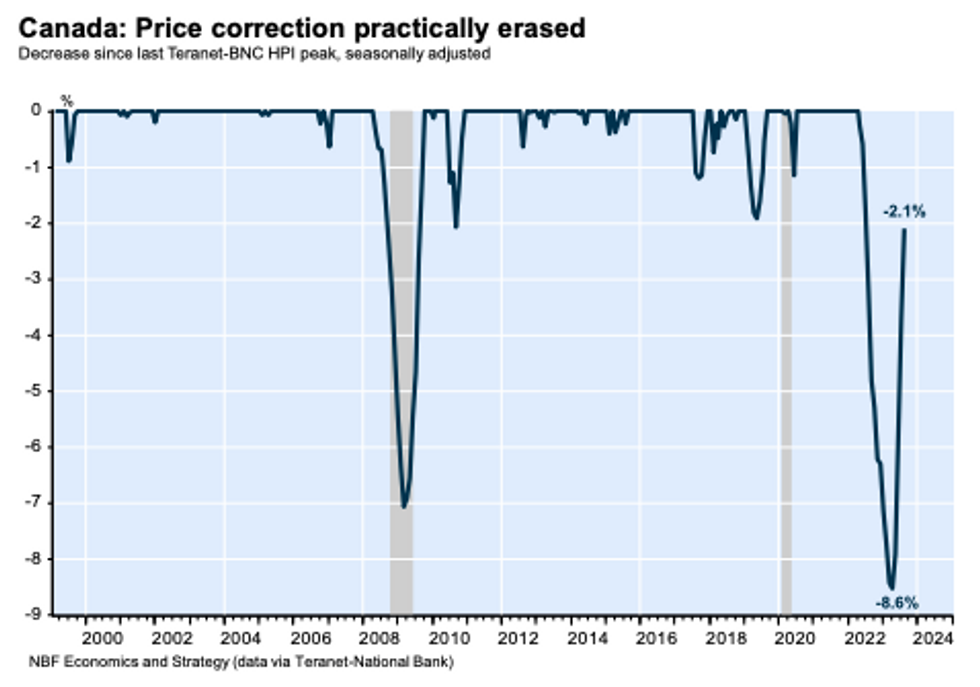 "The widespread nature of August's rise is also noteworthy, as this is the first time since March 2021 that monthly increases have been observed in all the CMAs included in the composite index," writes King.
The strongest price growth was recorded in Calgary (+3.5%), followed by Vancouver (+2.8%), and Hamilton (+2.4%). Smaller gains were recorded in Victoria (+0.2%), Montreal (+0.7%), and Winnipeg (+0.7%).
Data is also available for 20 CMAs not included in the index, with the strongest monthly increases observed in Saint John (+11.2%), Sudbury (+6.5%), and Moncton (+5.2%). Prices slipped in just a handful of markets, including Lethbridge (-4.1%), Barrie (-0.6%), and Belleville (-0.6%).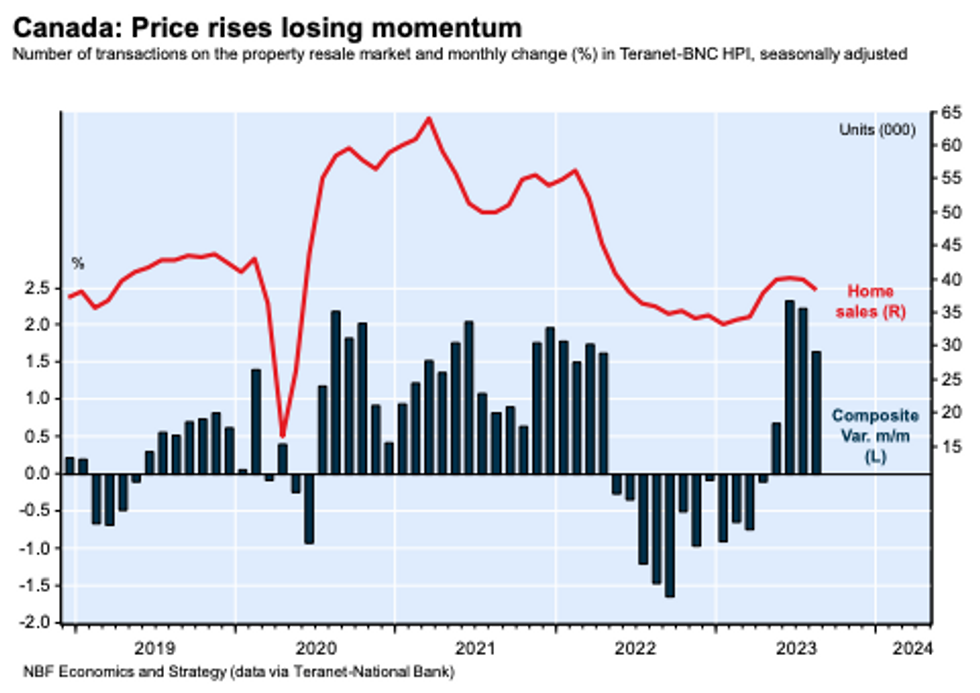 King warns that prices in Canadian markets are "set to moderate" in the coming months as the resale market slows. Although price declines are anticipated, the degree of the declines "should remain limited thanks to the support of historical demographic growth and the persistent lack of housing supply," he adds.
Year over year, the national composite index ticked up 1.1% in August, marking the first annual increase in nine months. Price gains in Calgary (+6.2%), Halifax (+5.1%), and Quebec City (+3.6%) contributed to the broader rise. Still, prices slid in Winnipeg (-3.6%), Ottawa-Gatineau (-2.3%), Hamilton (-1.7%), and Montreal (-1.7%).
Though not considered in the national composite, strong annual gains were observed in Saint John (+20.6%) and Trois-Rivières (+10.2%), while sharp declines were recorded in Belleville (-4.6%) and St. Catharines (-4.4%).
Real Estate News