Real Estate News
Canada is the Most Desirable Country for International Students… Expect Rent Hikes
Students around the world have their sights set on Canada.
According to new research by financial service provider Remitly, Canada is the most desirable country for students around the world looking to pursue their studies.
Remitly turned to Google search data to analyze where students from over 160 countries were searching to go to university. Monthly search volumes for phases commonly associated with researching studying in another country were analyzed and ranked by the most searched-for study location within each country.
It turns out that Canada was the top choice by 36 different nationalities; everywhere from Colombia to Jordan searched to study here the most.
READ: Ontario's Year-Long Rent Freeze Will Soon Be Coming to An End
Canada is home to 10 of the top 250 universities worldwide, with the University of Toronto (U of T), McGill University, and the University of British Columbia celebrated as some of the very best. Not to mention, Vancouver, Toronto, and Montreal are regularly voted as having some of the best student cities.
In Toronto, U of T's historic St. George campus continues to evolve, as reflected in everything from revamped residences and a renovated library, to major improvements to its sprawling green spaces.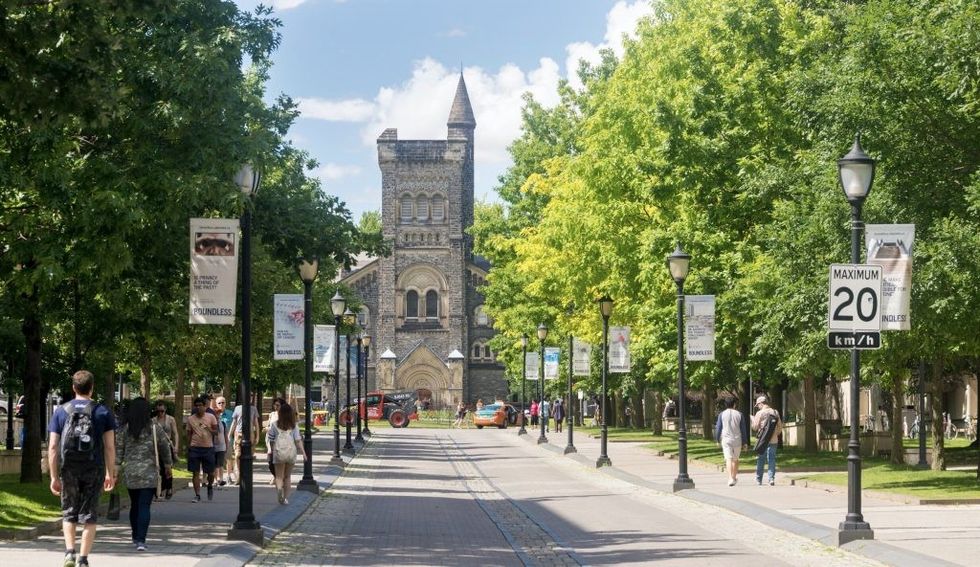 But the appeal of Canada goes beyond the academic institutions and student-friendly lifestyle.
"You've got sprawling cities paired with beautiful scenery, alongside notoriously friendly locals, strong healthcare and a good amount of job opportunities to help you earn while studying, or even after the course is complete," reads the report.
Naturally, there are other spots in the world that have major appeal for students. Favoured by 13 countries worldwide, Spain ranked in second place thanks to its vibrant culture and great climate alongside good study options. With renowned universities like Oxford and Cambridge, England was featured just behind in third.
While Canada's appeal to students from around the world is undoubtedly something to celebrate — and these individuals will without question enrich the cultural fabric of our cities — the return of international students on real estate markets is difficult to ignore. This is especially true in notoriously pricey cities like Toronto and Vancouver, where rents are already well on their way back to pre-pandemic levels.
After a pandemic-inspired drop in Toronto rent prices, the city's rental market has bounced back to life — and it's as dramatic as ever. Vancouver is no better. In fact, bidding wars for rental properties — once reserved for the buyers' market — are becoming the norm in both cities as demand surges.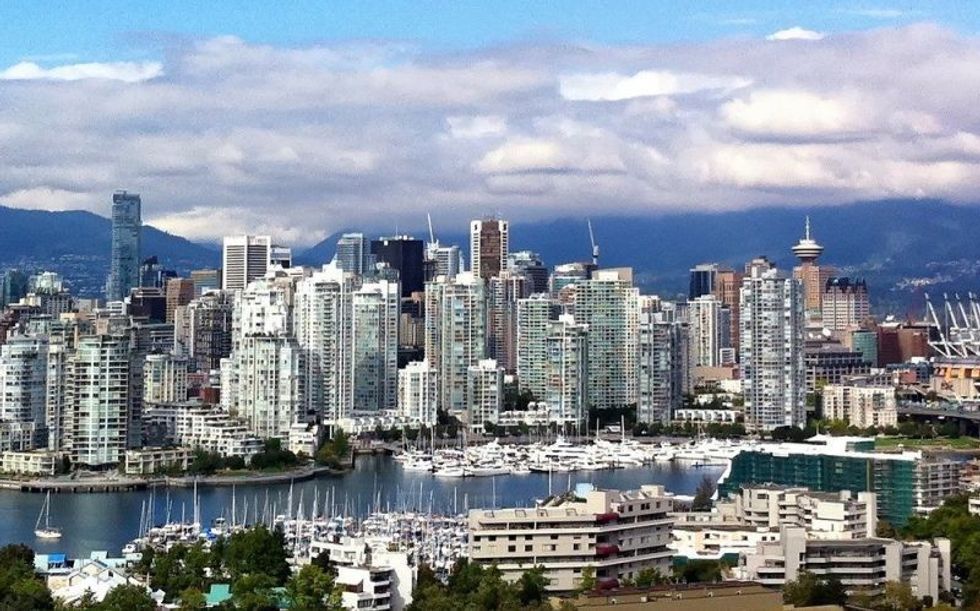 When it comes to recent rent hikes in Toronto — which seemingly shot up overnight — industry experts agree that the summer rent uptick was largely driven by a rush of students looking to secure housing for the fall. Many of these students, they say, had moved back in with their parents, likely outside of the city, at the onset of COVID-19.
But, with the rollout of vaccines and the return of in-person classes, many are back — and causing rents to rise. We may see this subsequent rent hike play out on a larger level, once international students begin to return to Canadian soil in the wake of pandemic recovery efforts.
In the thick of the pandemic, many international students inevitably stayed away. But, according to data from Refugees and Citizenship Canada (IRCC), Canada's number of international students is starting to rebound. The department received nearly 100,000 applications for study permits from January through April of this year. That compares with 66,000 and 96,000 applications during the same period in 2020 and 2019, respectively.
So, on the real estate front, expect rents to likely rise with the return of international students, especially in buildings close to campus.
Lead Photo University of Toronto/Facebook