Toronto
Real Estate News
Robarts Library's Glassy New Addition Almost Ready for U of T Students
When students return to school at the St. George campus of University of Toronto (U of T) this fall, they can expect a shiny new addition to Robarts Library.
The top-ranked university's landmark library – which was designed by Mathers and Haldenby and completed in 1973 – is nearing the completion of an impressive new renovation. The remodelled library will soon cut the ribbon (if even metaphorically) on a five-storey glass expansion known as "Robarts Common."
Designed by the esteemed Diamond Schmitt Architects, the eye-catching structure sits on the existing building's west side, along Huron Street. It is constructed as a steel gambrel truss with diagonal braces, with its glass façade designed to ensure that natural light hits all corners of the interior.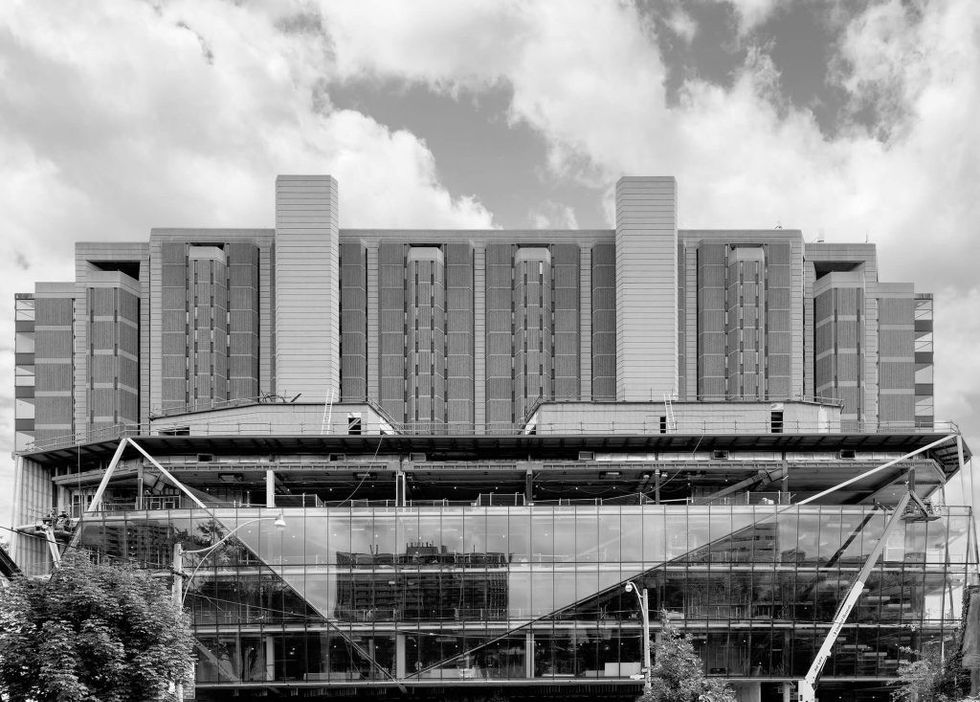 Construction first began on the new structure in 2017 and its arrival marks the first major addition to the iconic library. Essentially, it is a tabletop building that straddles an active shipping and receiving facility, with its steel legs anchoring down on either side of the loading dock.
The glass-filled addition adds more than 4,304 square metres of new space to the library, adding 6,000 seats via 1,200 study spaces over four floors in a range of configurations. According to Diamond Schmitt, this includes large communal tables in reading rooms, group study rooms with glass walls and media connectivity, private carrels in wooden enclosures that overlook the campus, and an informal amphitheatre that also overlooks the campus.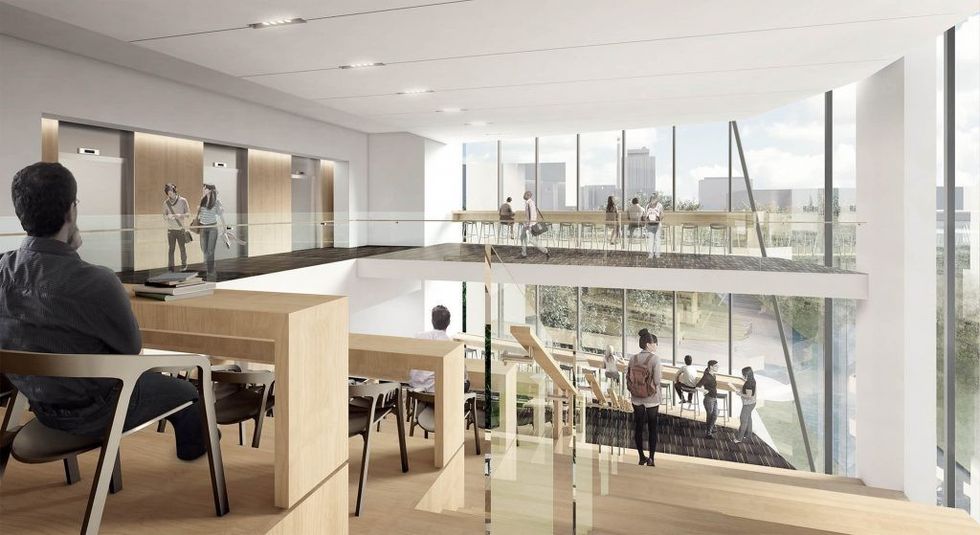 The new extension will connect to the existing library through interior bridges on floors two to five.
"When the new Robarts Common opens in the 2021-2022 academic year, the library's 18,000 daily users will quickly see and feel that the million square feet of the entire library complex are more social, collaborative and human," says Diamond Schmitt.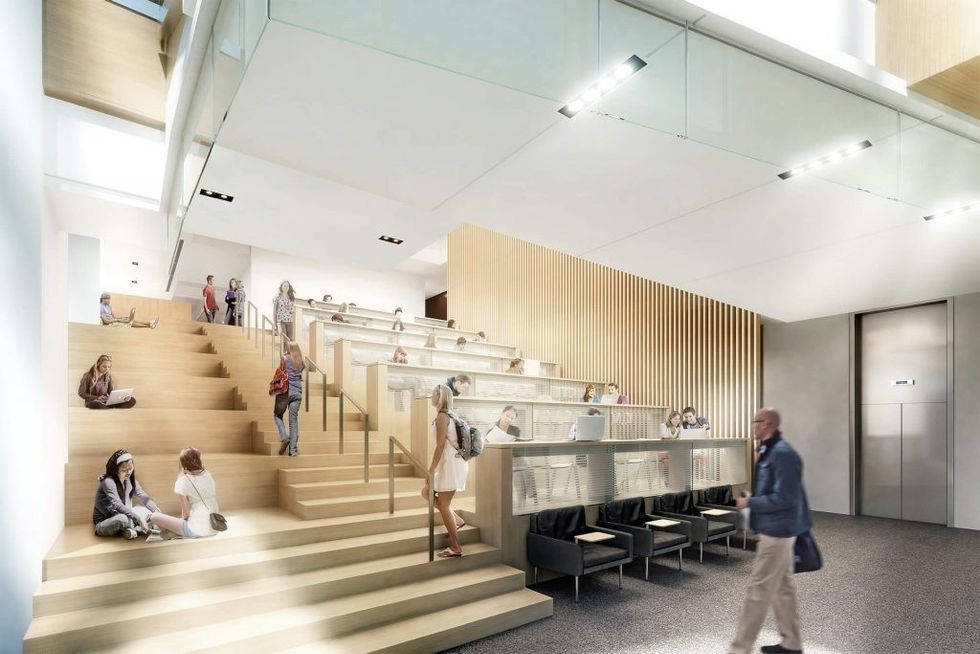 The completion of the library expansion comes just months after the university's St. George campus announced that its green spaces would get a major makeover in what's one of the largest landscape infrastructure projects in Canada in our time.