Money
BC Real Estate Association Predicts Mortgage Rate Increase in Q4
The BC Real Estate Association, an association of over 24,000 commercial and residential realtors, is seeing a likely variable mortgage rate increase on the horizon.
"Canadian variable rates are expected to increase to 5.55% in the fourth quarter as the Bank of Canada continues its tightening cycle," the BCREA said in their latest forecast.
Additionally, the BC Real Estate Association expects the variable mortgage rate to stay at 5.55% throughout 2023, until easing to 5.30% in Q4 2023.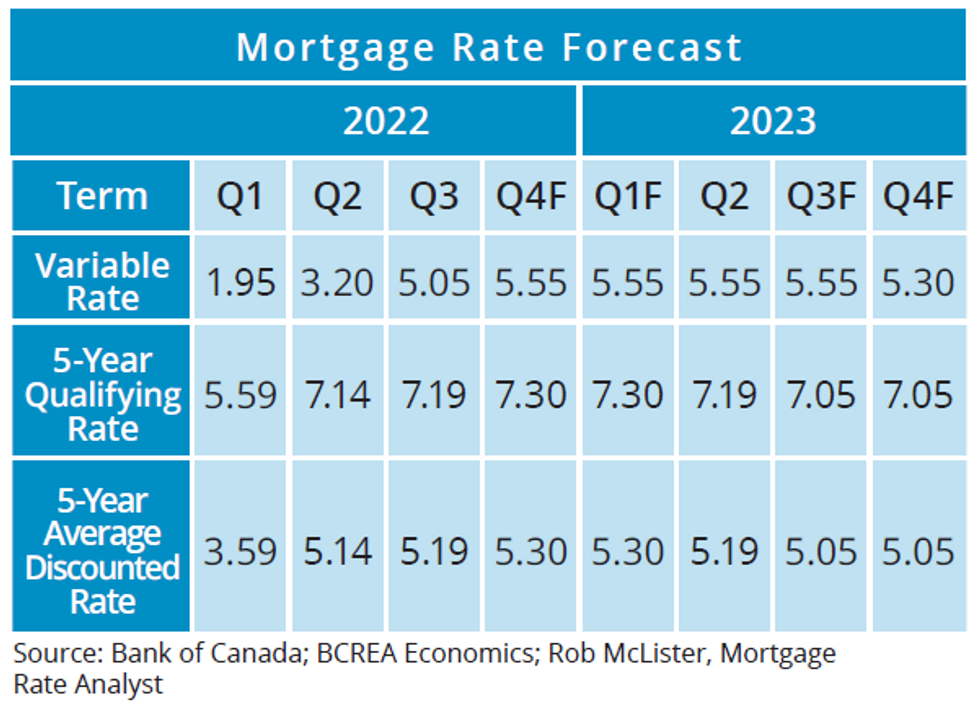 "Volatility continued in the Canadian mortgage market over the third quarter," the BCREA said. "Financial markets are currently digesting a complex economic environment as still high, though perhaps peaking, inflation collides with anxiety over a potential recession. That anxiety has expressed itself as volatility across Canadian bond markets with yields on Canadian government debt plunging before rapidly recovering in the second half of August."
The BCREA also highlighted volatility in government bond yields. "Five-year bond yields briefly declined through July, only to once again recover their previous 2022 highs as still rising core inflation prompted a reversal in expectations for monetary policy."
That, of course, came to fruition when the Bank of Canada raised interest rates by 75 basis points in early September and signaled that there may be more increases coming.
READ: "Bad Dream to a Nightmare": Developers React to Rate Hikes With Gloomy Outlook
On the Bank of Canada, the BCREA points out that "the overnight rate is now above the Bank's estimate of 'neutral,' or the level of its policy rate at which inflation should run at 2% and the economy is operating at full capacity."
"How much further the Bank will go and how long rates will stay above neutral depends entirely on the trajectory of inflation going forward," they said. "We expect the Bank will raise its policy rate at least one more time this year, ultimately settling between 3.5 and 3.75%.
That outlook is perhaps on the conservative side, as others, such as the Organisation for Economic Co-operation and Development, are predicting that the rate could be increased to 4.5%.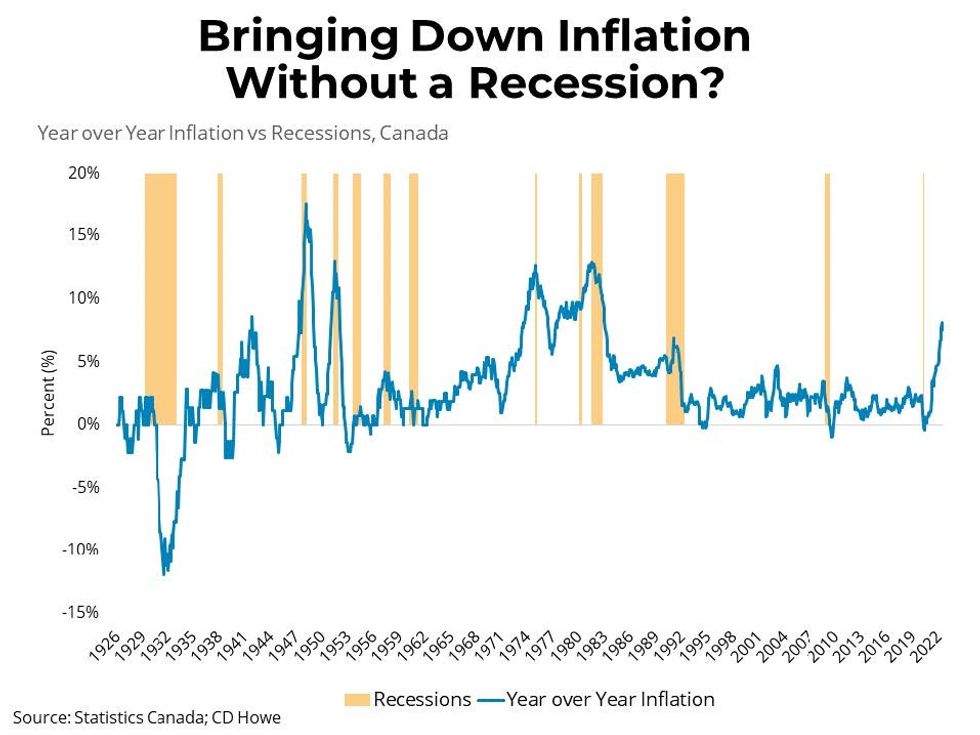 Regarding the Canadian economy at large, the "big question", the BCREA says, is "whether the Bank of Canada can engineer a soft landing." The BCREA believes it's a possibility, but a possibility that will require some luck.
"There is a plausible path for interest rates that would bring inflation back to target while also paring back excess demand just enough without slowing the economy to the point of tipping into a recession," they said. "That path would see the Bank's policy rate plateau at 3.75% before coming down to 2.5% by 2025."
The BCREA prefaces this by acknowledging that this scenario was something that occurred in their model simulations, which does not necessarily translate into the real world, pointing out that "over the past nearly 100 years, each time inflation has spiked it has taken a recession to bring it back down."
That's where we'd need that luck. As some like to say: sometimes it's better to be lucky than good.