Calgary
Commercial
15-Acre, 158,300 Sq-Ft Bow River Shopping Centre Opens in Calgary
The Bow River Shopping Centre in the Bowness neighbourhood of Calgary is now open for business and it's in a prime location.
Located at 3428 69th Street, it's right off of the Trans-Canada Highway where the highway meets Sarcee Trail to form one of Calgary's busiest intersections. It's also near the Canada Olympic Park, owned by WinSport, a large sports and recreation complex established for the 1988 Winter Olympics.
The Bow River Shopping Centre sits on a 15.2-acre site — that will eventually also include a 400-unit residential complex — and consists of 158,300 sq. ft of retail price, with a Real Canadian Superstore taking up 86,200 sq. ft as the anchor tenant.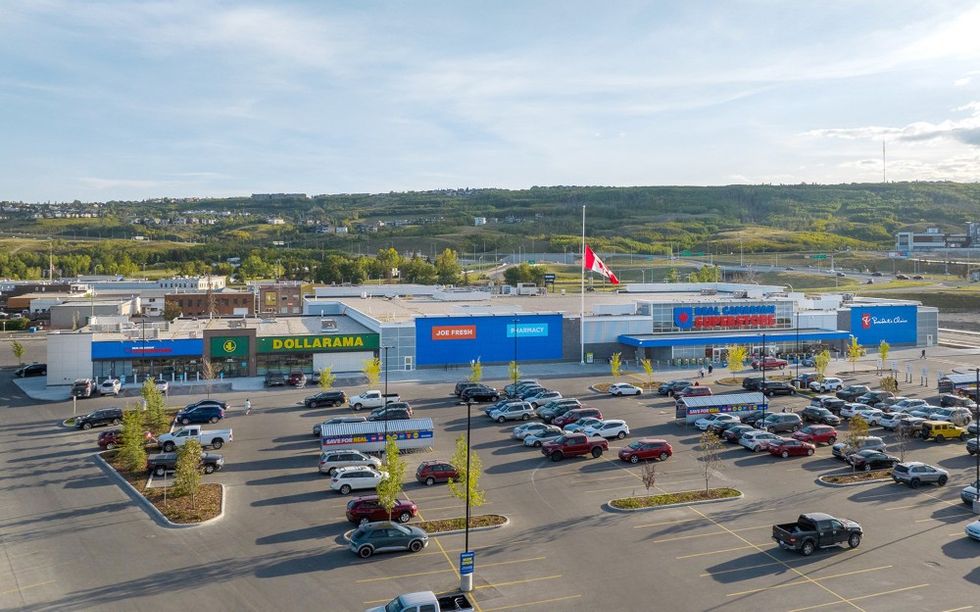 Also now open is a Real Canadian Liquor Store and Dollarama. Expected to join them in the coming months is a PetValu, Bowmont Animal Hospital, Artemis Dental, Edo Japan, BarBurrito, Wayback Burgers, and Subway.
READ: "A Perfect Storm": Why BC Industrial Real Estate Demand is Migrating to Alberta
The Bow River Shopping Centre is owned by ONE Properties, a privately-owned firm that develops and manages a variety of real estate properties, including retail, industrial, and multi-family residential. ONE Properties is also developing the two-building development on 9th Avenue that is set to bring a whopping 816 residential units to downtown Calgary.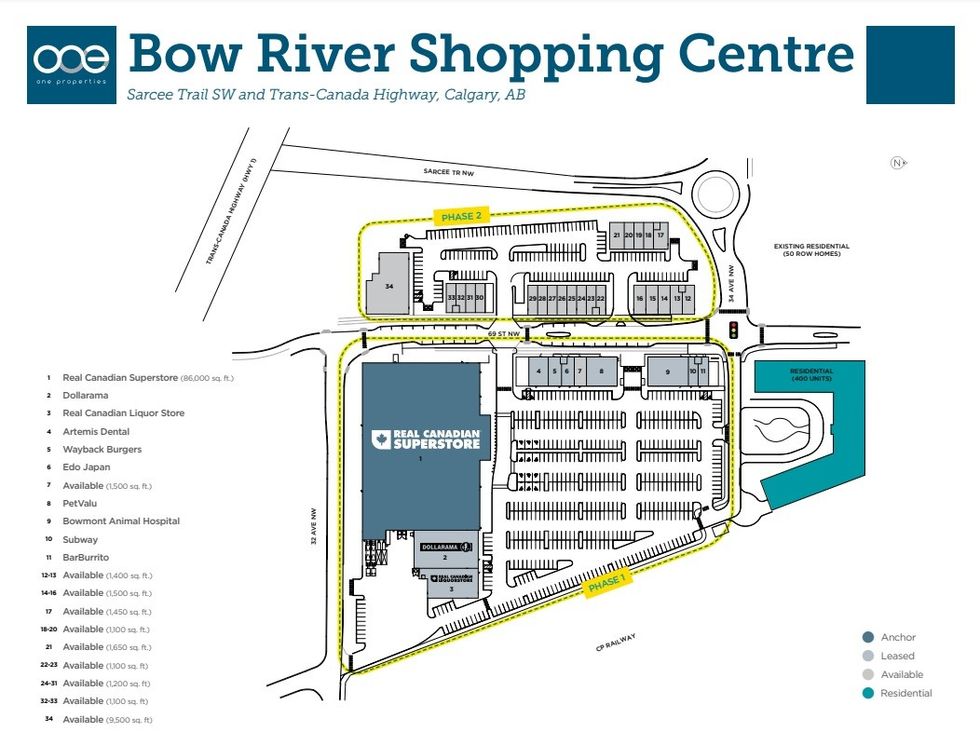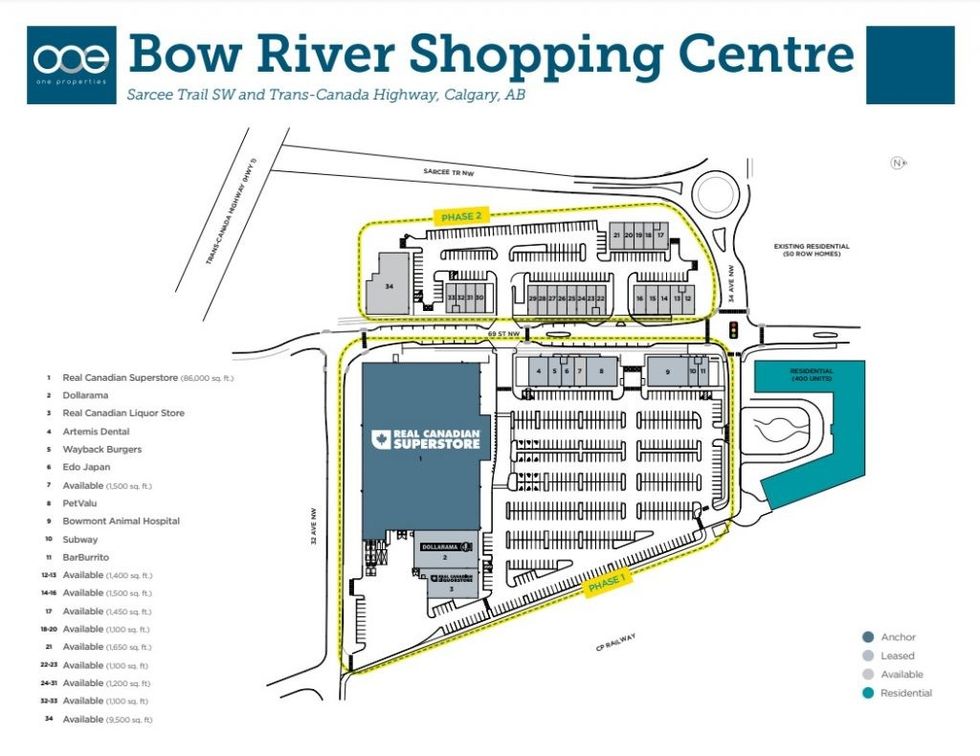 A site plan also indicates that Phase 2 of the Bow River Shopping Centre will be located across 69th Street and include additional retail spaces. No details about Phase 2 have been announced, but a leasing brochure says that there will be "several opportunities available for tenants in a wide range of sizes for CRU, midsize box, restaurants, quick service food, fashion, and many more."
In a press release announcing the centre's opening, Stefan Savelli, Senior Vice President of Mixed-Use Development for ONE Properties, said "We look forward to seeing Bow River continue to grow with local and national tenants contributing to the unique retail mix."