---
A major Canadian bank is allowing customers affected by recent wildfires to defer their mortgage payments.
BMO is offering specialized assistance programs to customers who have been impacted by the wildfires in Ontario, Quebec, and Atlantic Canada, including the option to skip a payment on mortgages, installment loans, and credit cards.
The bank is also offering loan and mortgage payment deferrals and loan and mortgage payment protection. Commercial and business banking customers will receive support through payment deferrals and fee relief "where possible," the bank says.
"BMO is expediting relief options for our customers in communities impacted by wildfires across Canada," said Erminia Johannson, Group Head, North American Personal and Business Banking at BMO. "We want to ensure taking care of the financial impacts of this disaster are as easy to address as possible for our customers."
BMO customers who wish to access the relief options can do so in-person at their local branch, by phone, online, or though BMO's mobile banking app. Business and commercial banking customers should contact their relationship manager to discuss their options.
READ: Canada Launches $6M Program To Help Lytton Homeowners Devastated By Wildfire
As of June 12, 431 wildfires were burning across Canada, 208 of which were deemed "out of control," meaning they were not responding to suppression efforts and were continuing to grow. Nearly 32,000 people continue to be affected by evacuations, and 4.7 million hectares of forest have been burned.
"This now qualifies, unfortunately, as Canada's worst wildfire season of the 21st century," said Bill Blair, Minister of Emergency Preparedness, during a press conference in Ottawa on Monday.
Canada's wildfire season lasts from May to September.
The total extent of the damage to homes is not yet known, but in Nova Scotia alone, it is estimated that more than 200 homes fell victim to the flames -- 60 from the Barrington Lake wildfire in Shelburne, and 150 from the fire in the Tantallon area of Halifax.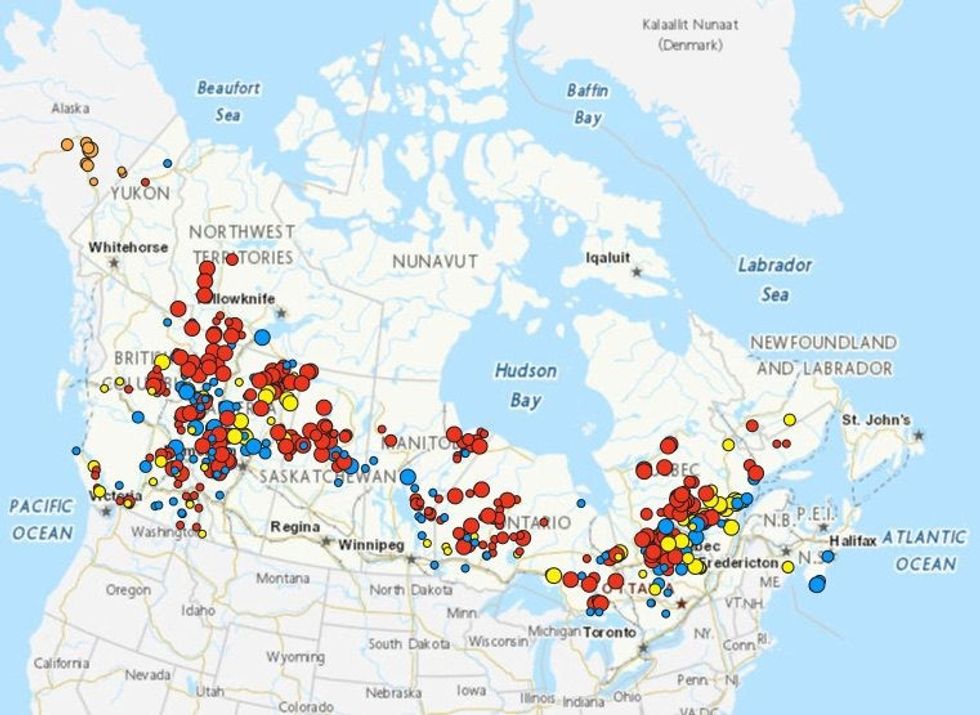 Mortgages