Bowen Island
Listed Luxe
Inside a $4.7M Award-Winning Home Designed by Richard Henriquez
If you pay attention to real estate and architecture in British Columbia, you've heard of Henriquez Partners Architects. The firm — founded by Richard Henriquez and currently managed by his son, Gregory — is behind landmark buildings such as the Telus Garden Offices in Downtown Vancouver, the upcoming M5 Prototype on Main Street, and the highly-anticipated redevelopment of Oakridge Centre into Oakridge Park.
Henriquez projects nowadays are often large-scale mixed-use buildings, but back in 1978, Richard was commissioned to design a private residence, which went on to win the Royal Architectural Institute of Canada (RAIC) Festival of Architecture Design Honour Award in 1980.
That residence, known as Sunset Bluff, sits at 986 Windjammer Road, on the west coast of Bowen Island in British Columbia, and it's currently on the market for $4,688,000, with four bedrooms, three bathrooms, and 1,898 sq. ft of living space on a 0.561-acre lot.
Specs
The architectural significance is apparent before even entering the house: the elegant exterior stone stairs leading up to the home were installed by Tamotsu Tongu, a Japanese-Canadian designer who specializes in garden and landscape design.
The home has been carefully renovated throughout the past 20 years, but the owners were careful to maintain the west coast style influences while subtly embracing Japanese design influences.
READ: Bob Lewis Made West Coast Style Famous in Vancouver. This Home Shows How.
Inside, the home's floor-to-ceiling windows and sliding glass doors bathe the interior in natural sunlight. The centerpiece of the living area is a majestic stone fireplace, overlooking the ocean. The home's custom millwork was designed by the renowned Christian Woo, and the clean, wood-centered design is noticeable.
---
Our Favourite Thing
The "West Coast Style" home that became popular in the 1950s and 1960s came about during a time when family homes were oriented around the kitchen. This home's kitchen is in the center of the home, a subtle indication of that West Coast Style, while also being efficiently and elegantly designed.
---
The home is also equipped with multiple minimalist decks, all of which offer panoramic views.
"This extraordinary waterfront property showcases one of the most beautiful natural settings imaginable, blurring the line between nature and landscape," the listing says. "Old growth giant cedars surround this over half-acre waterfront property perched at the end of a quiet cul-de-sac. Enjoy a front row seat to year-round whale-watching, moody winter storms, and the most spectacular sunsets of the region."
Welcome To 986 Windjammer Road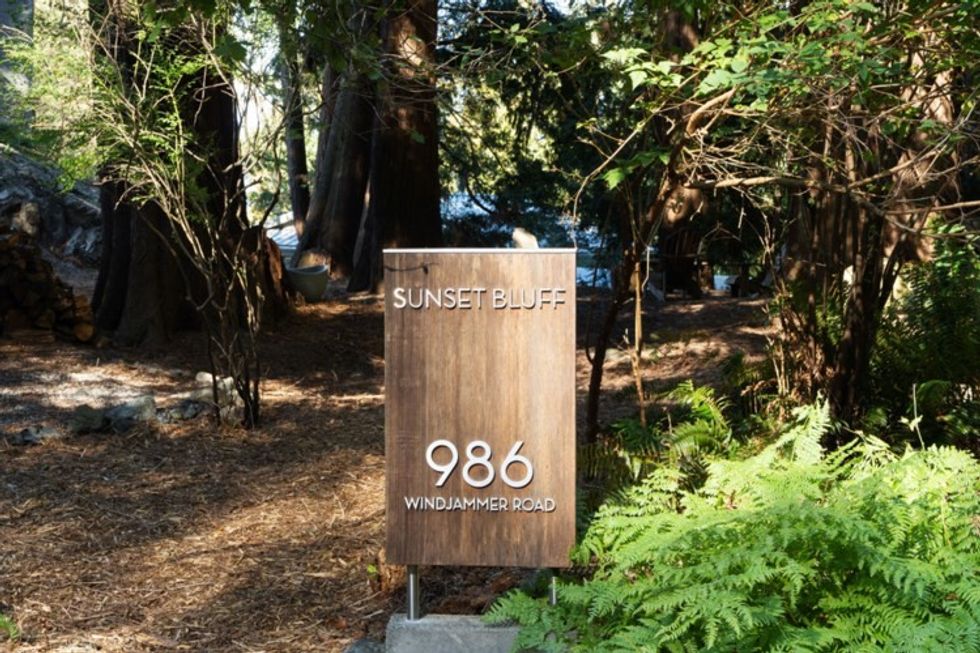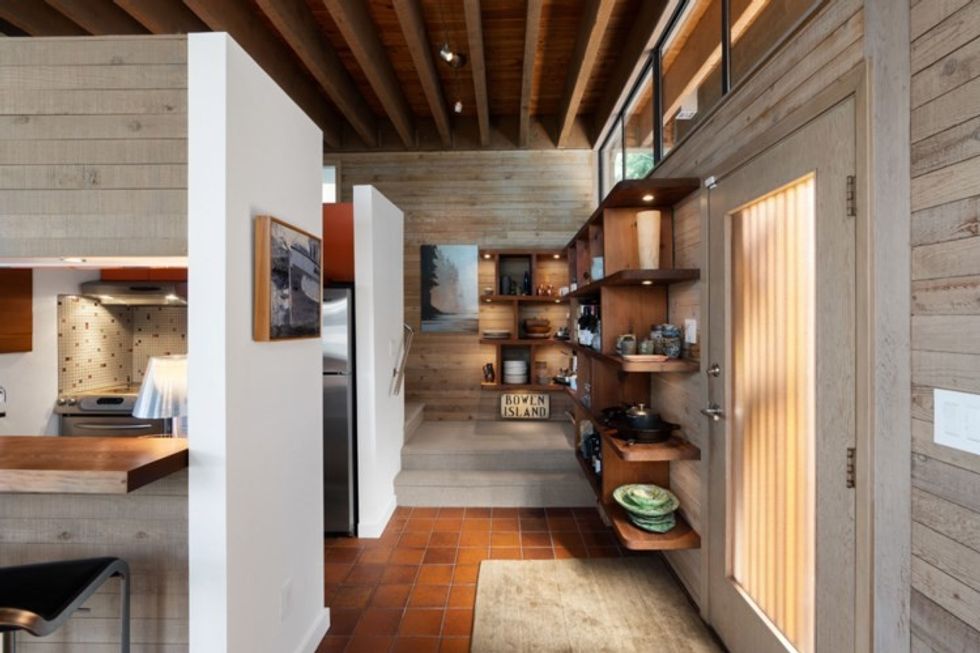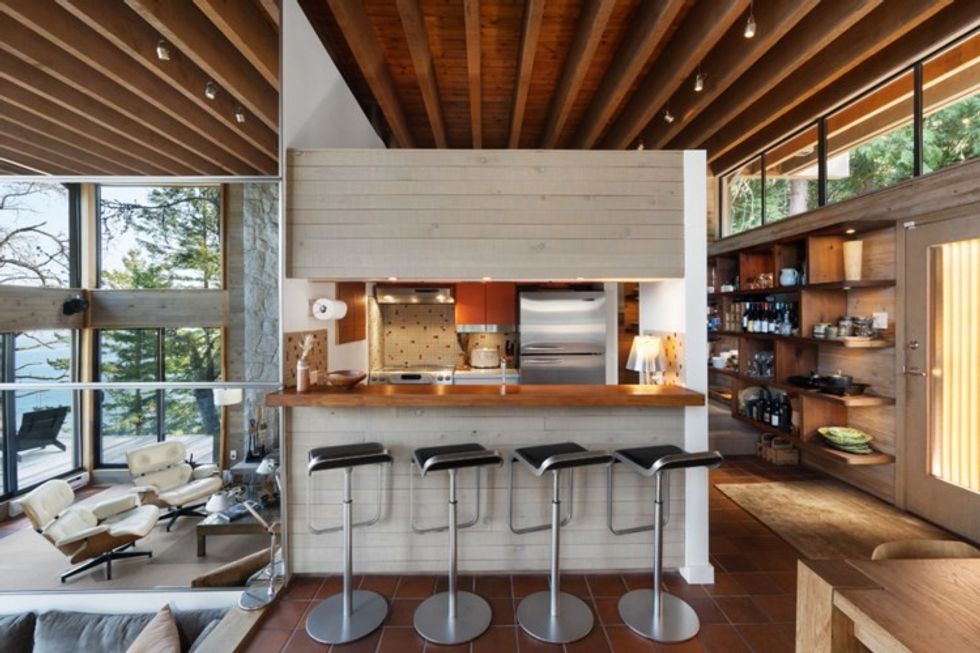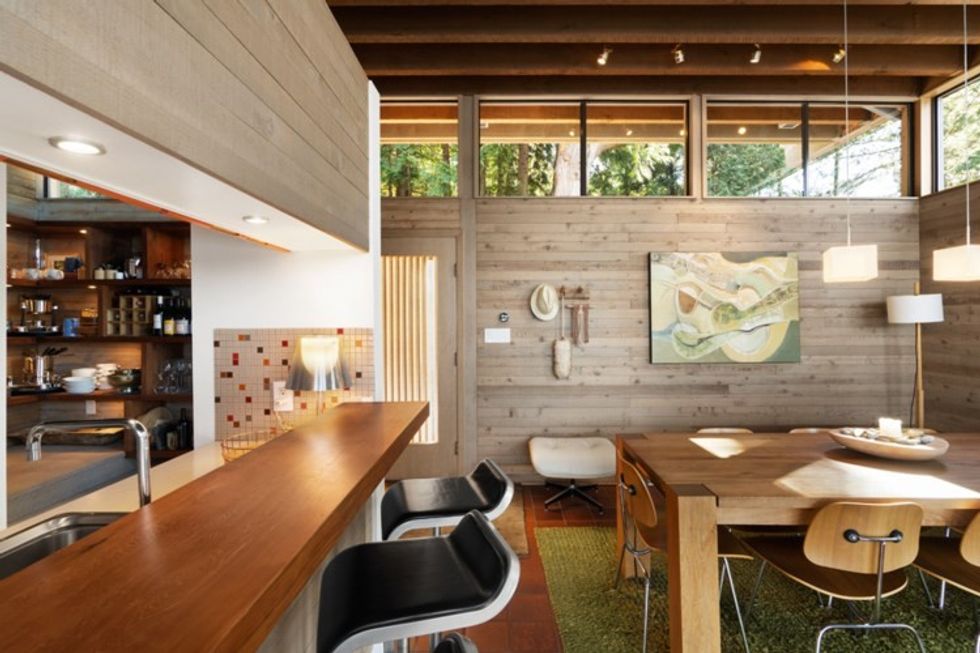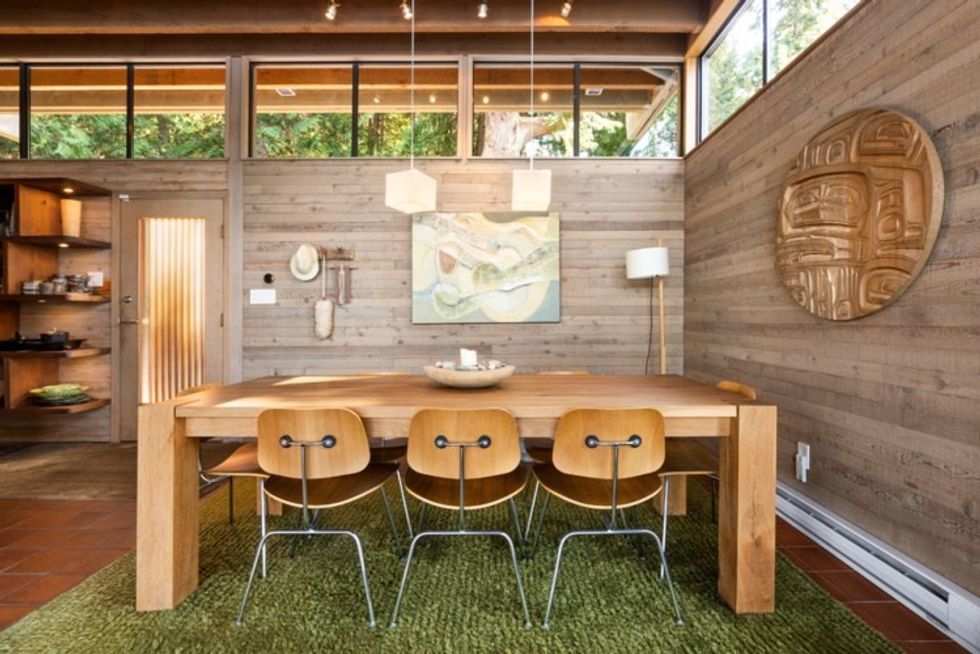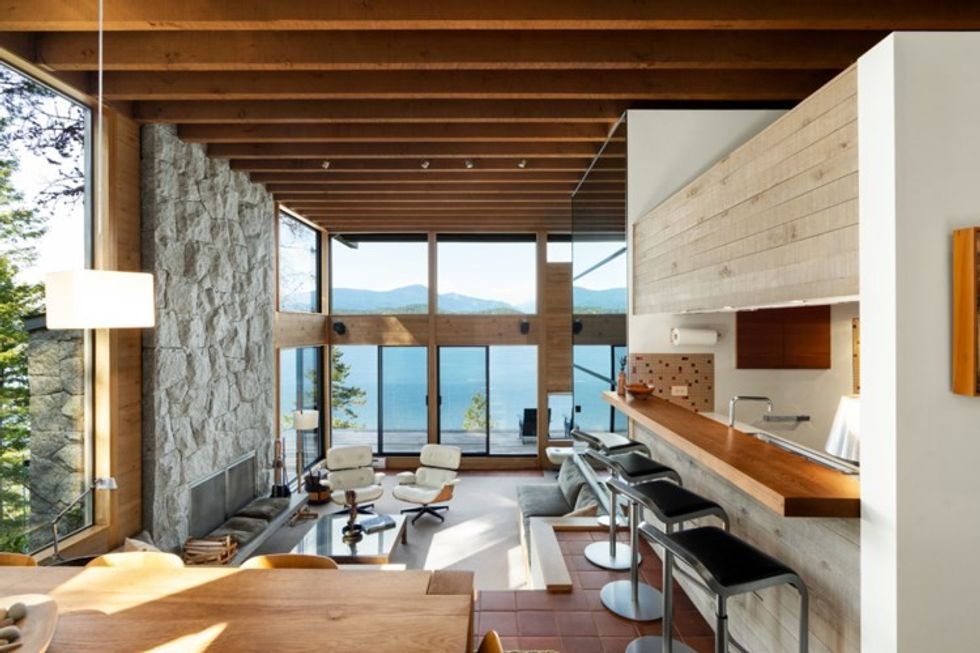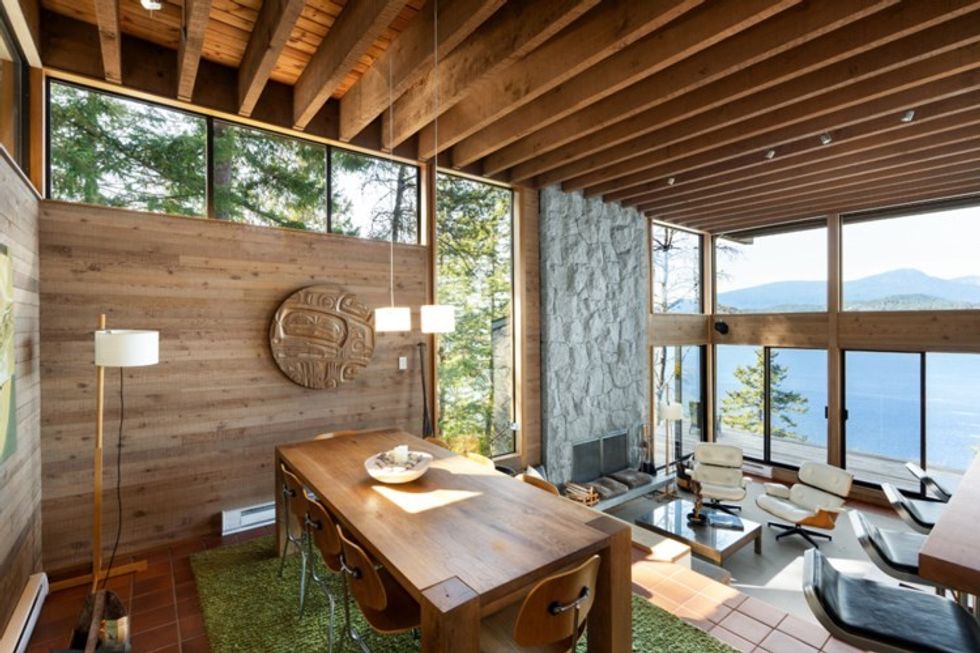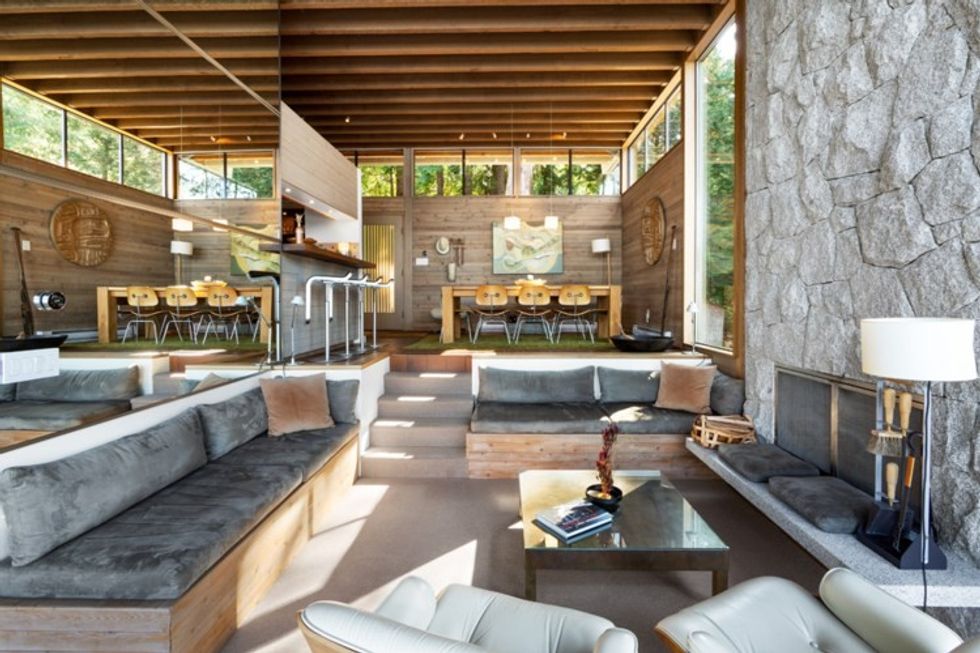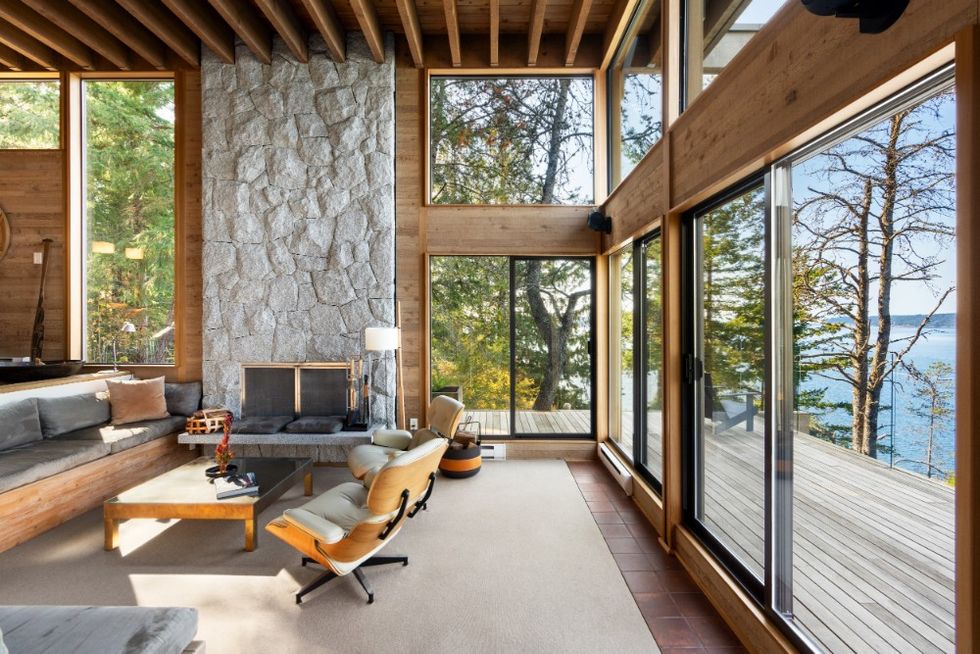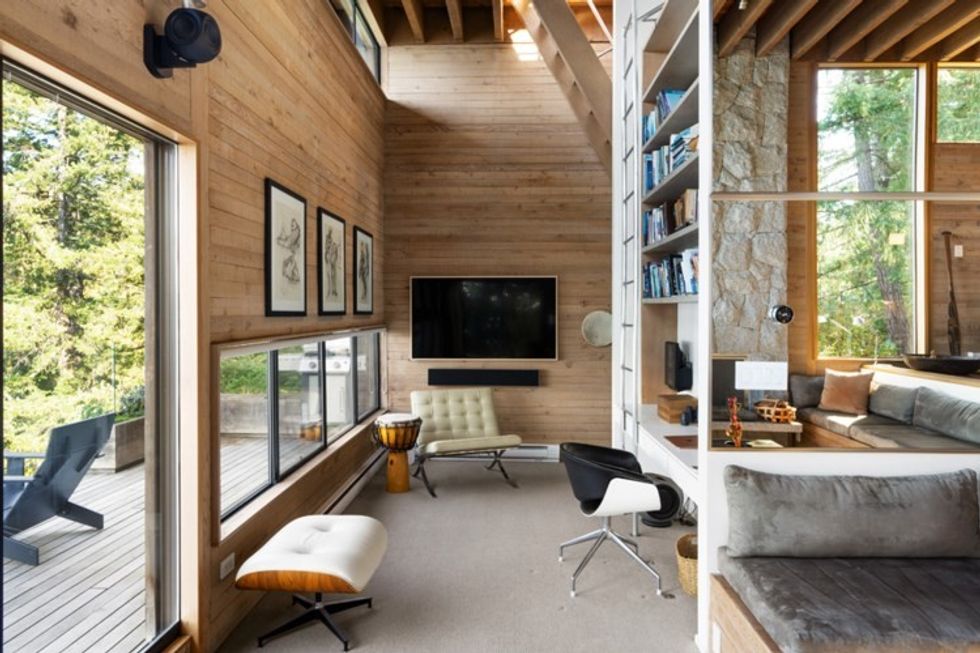 Bedrooms and Bathrooms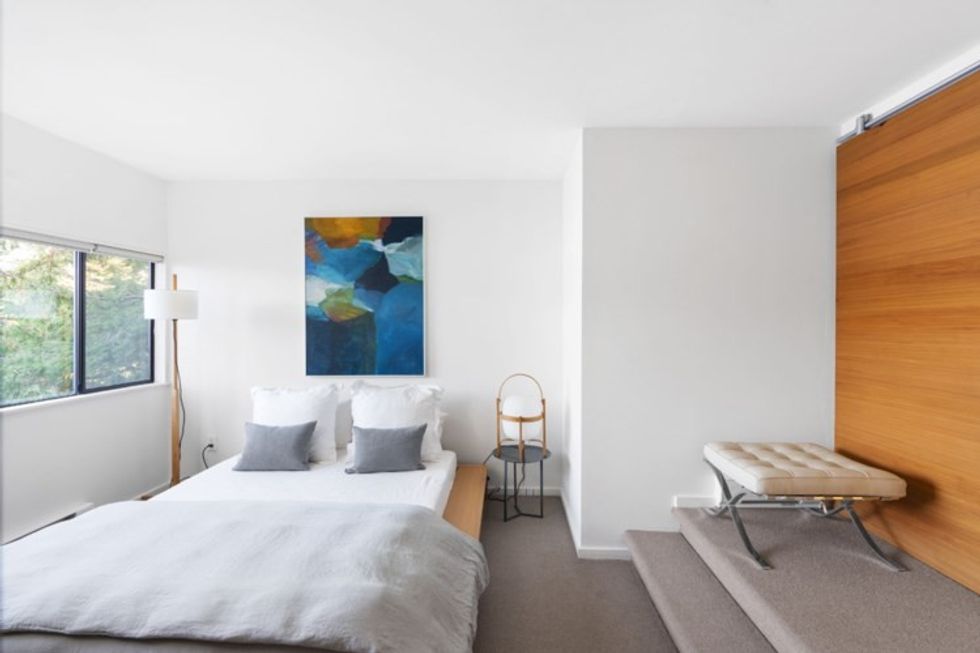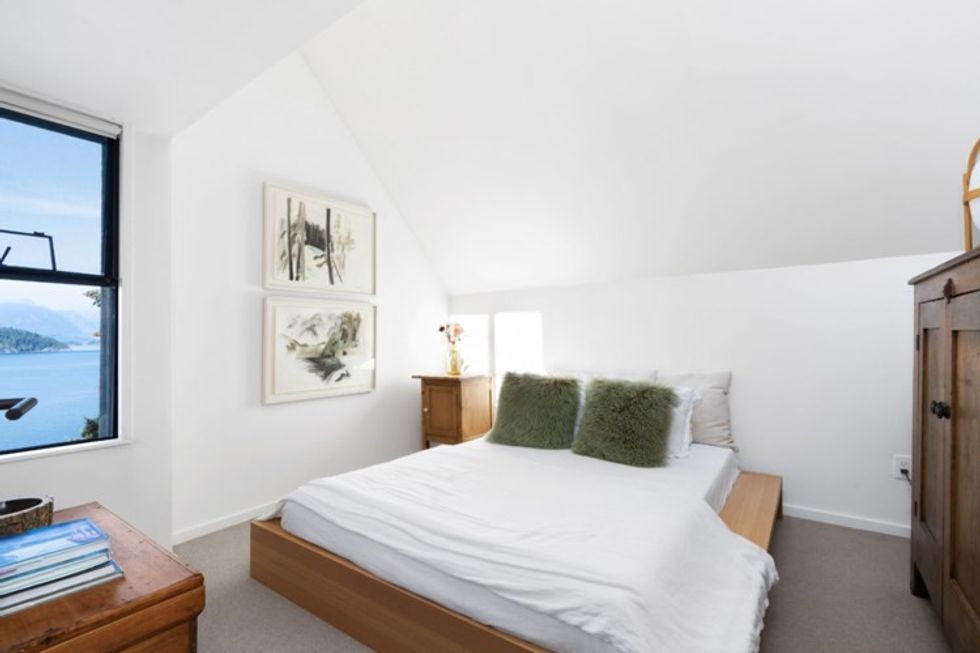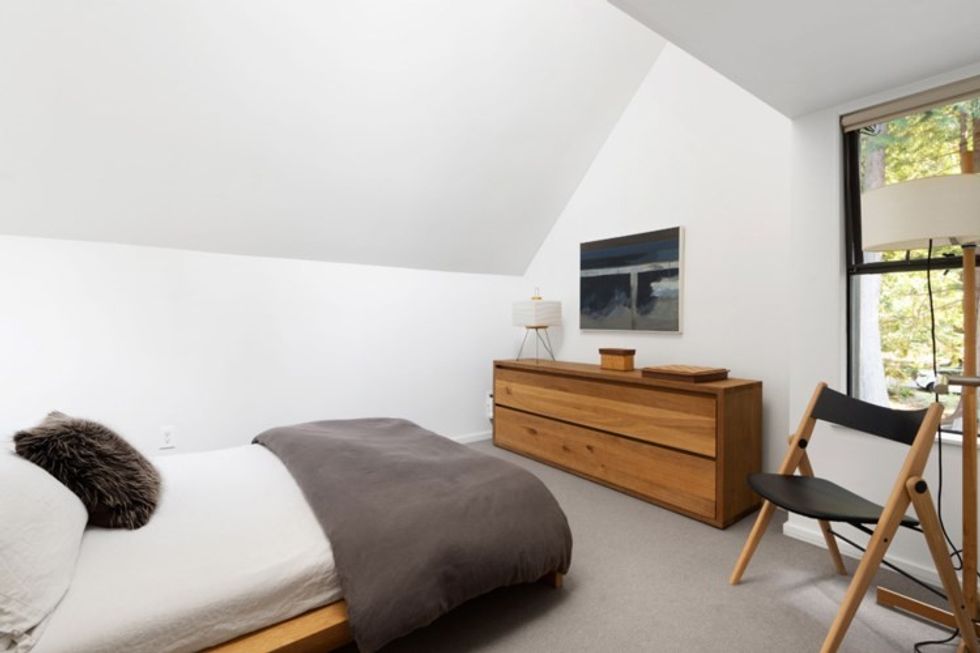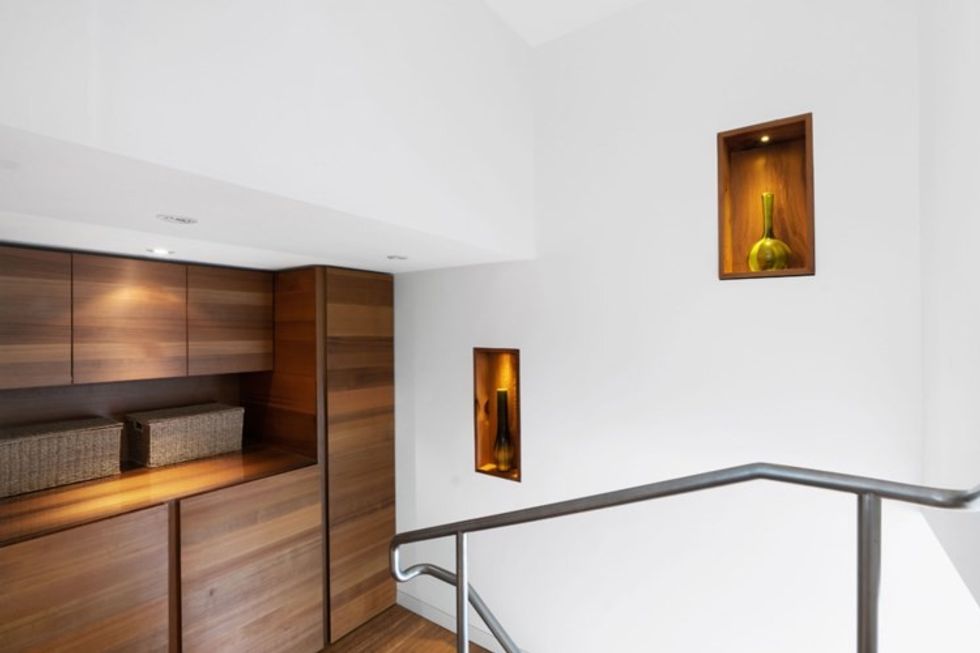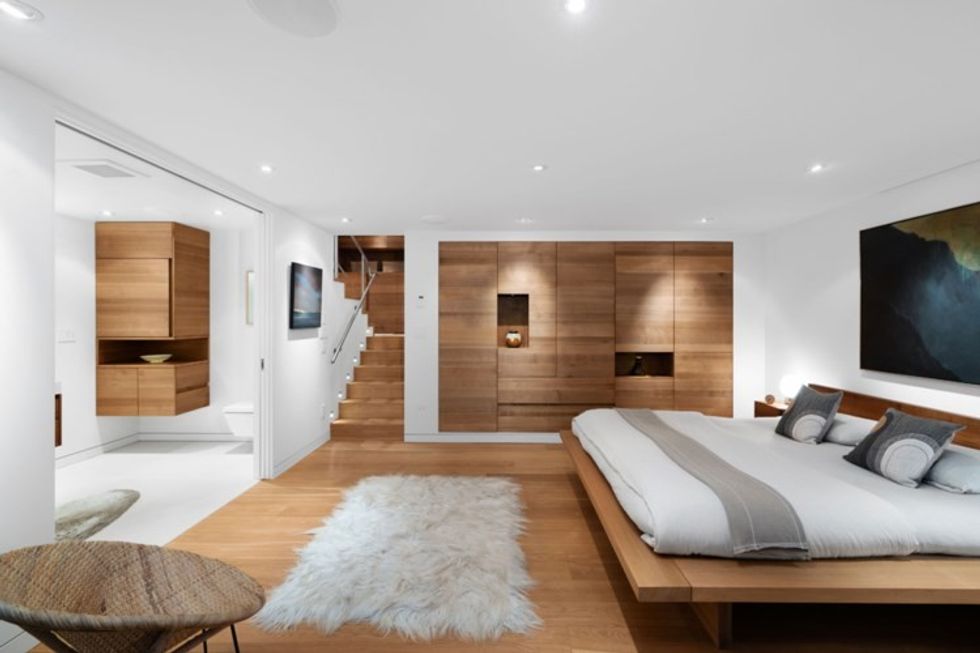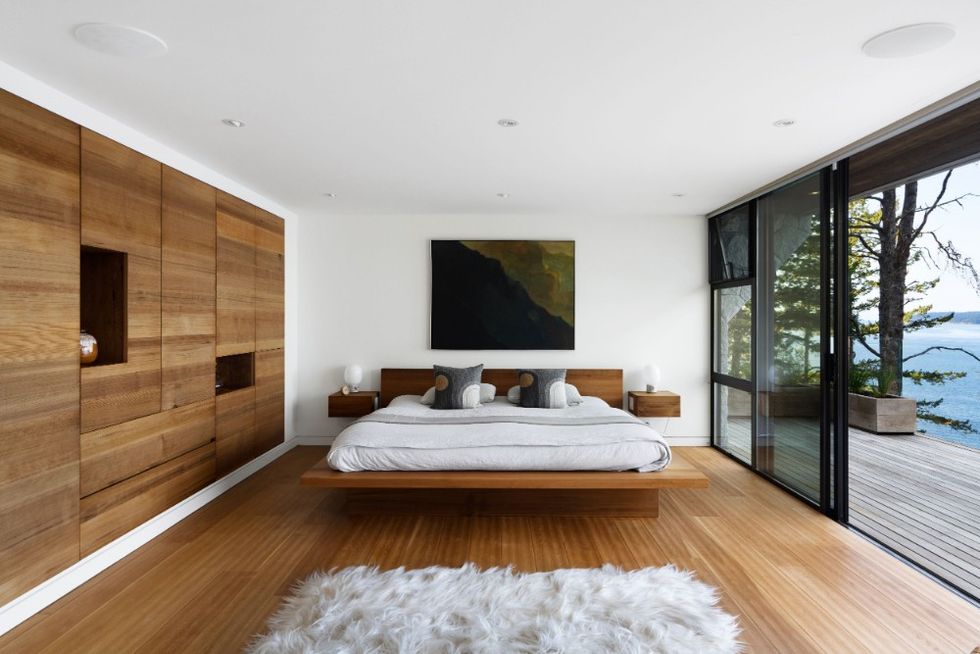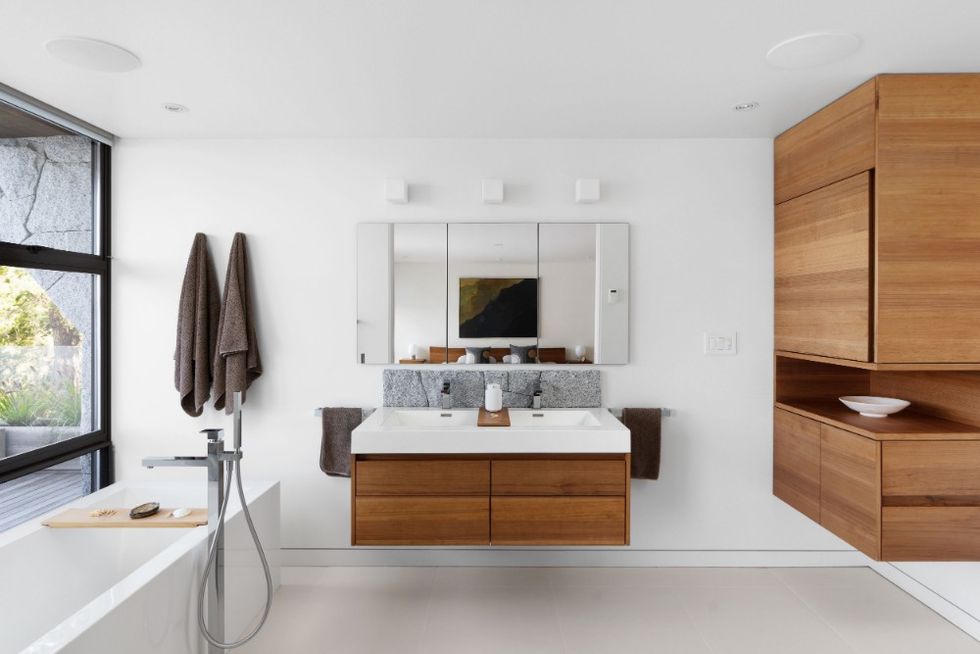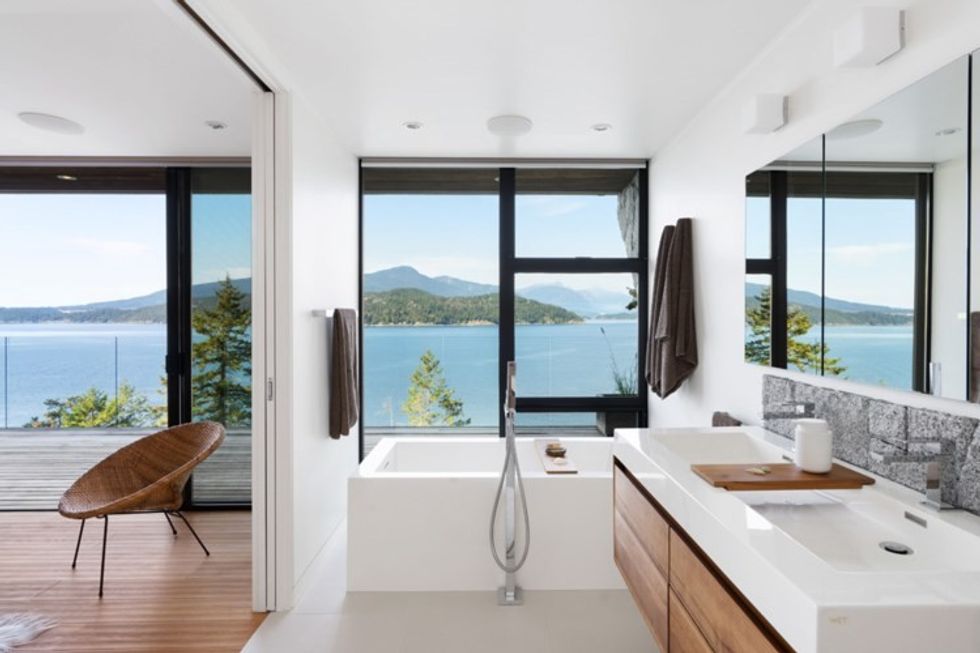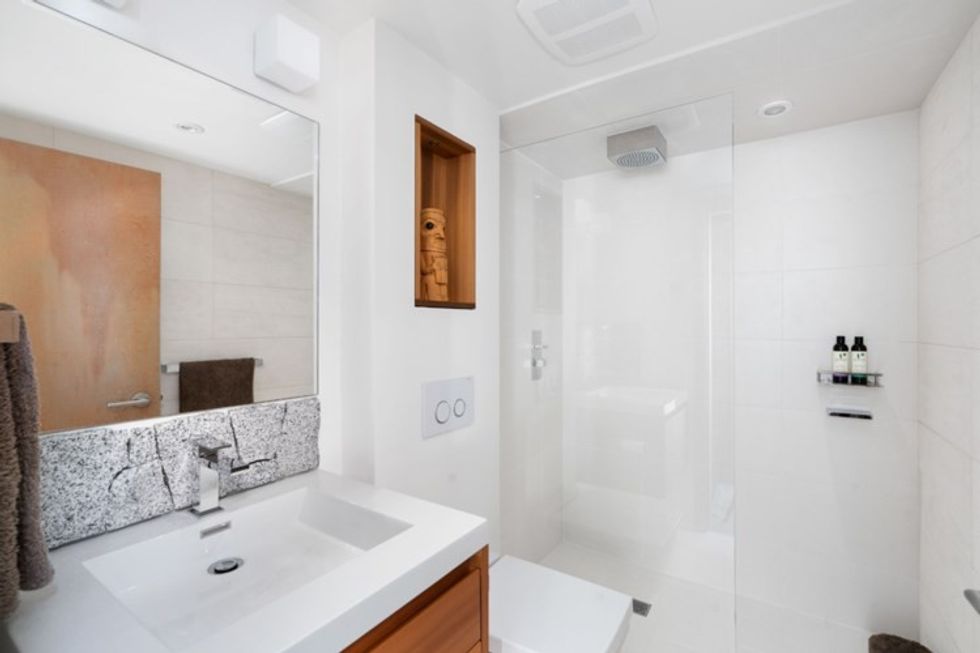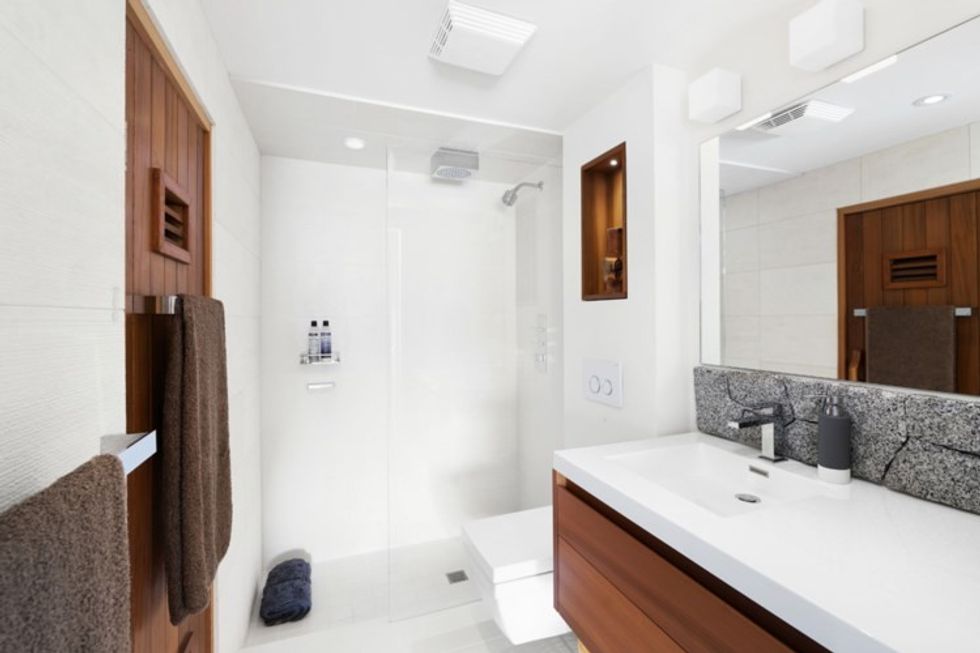 Exterior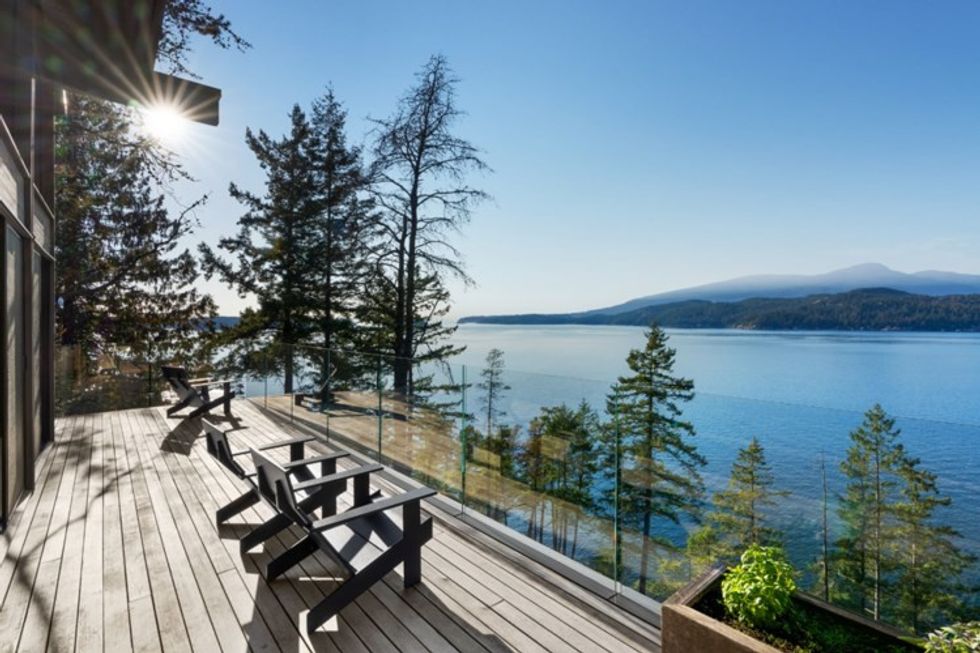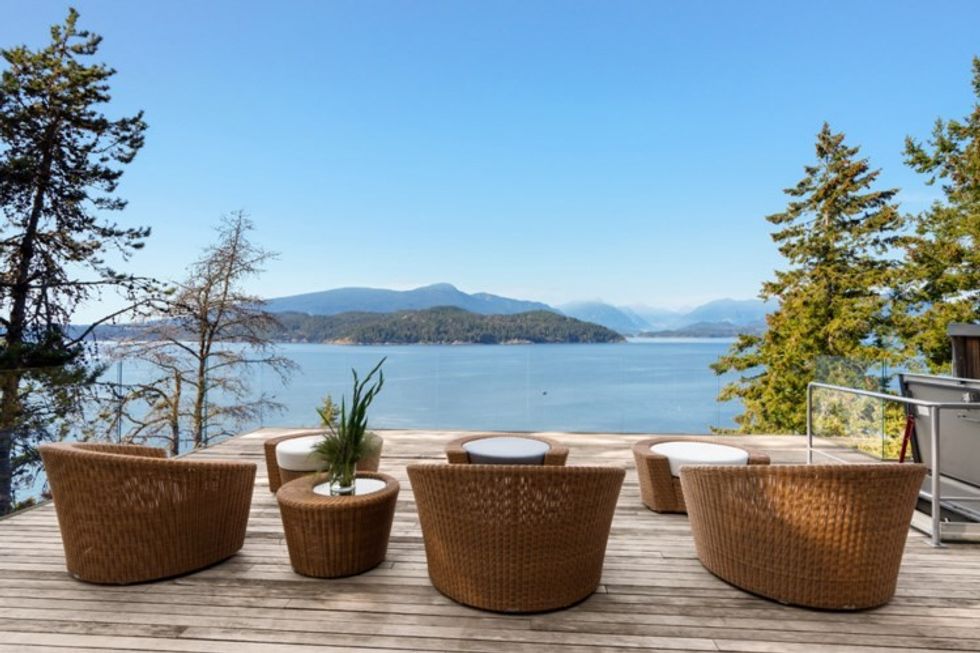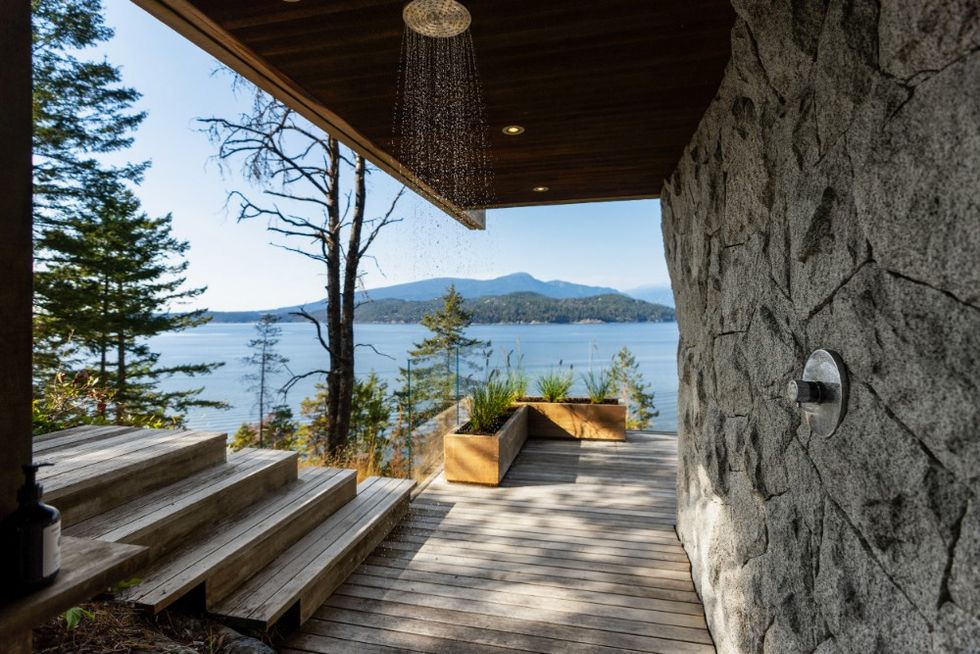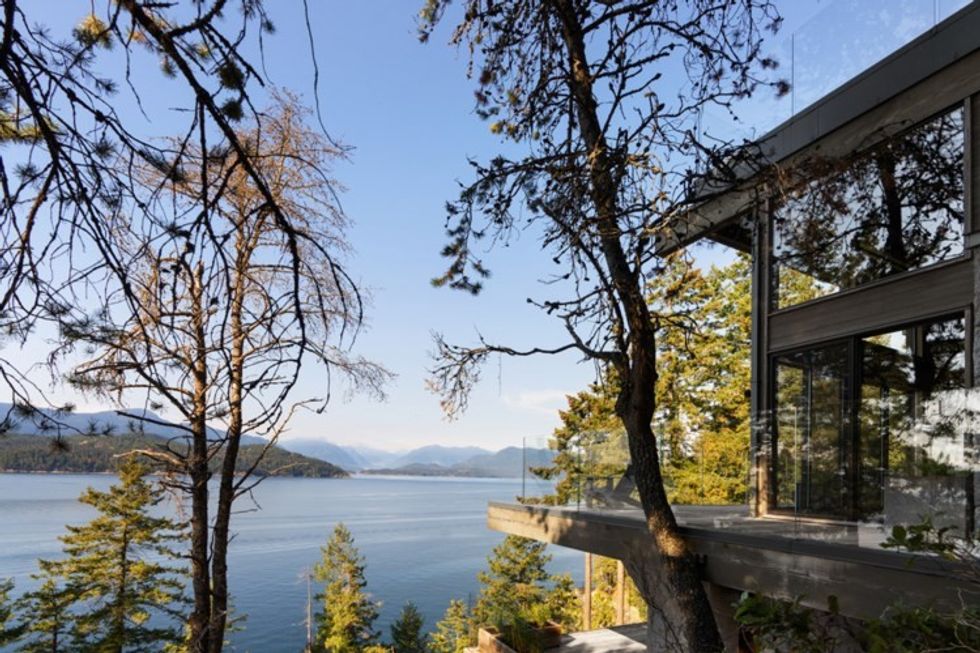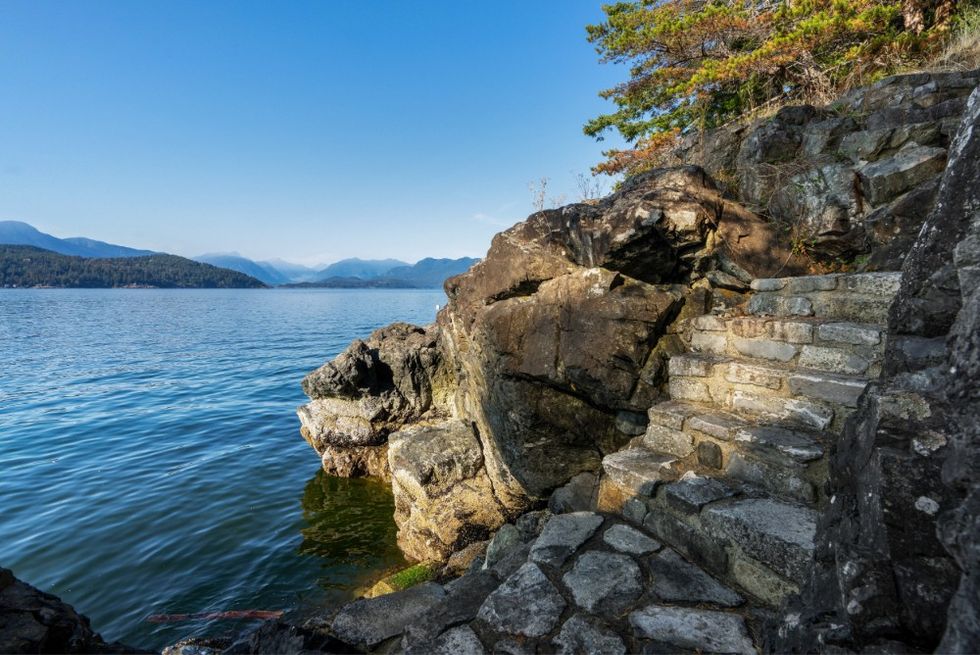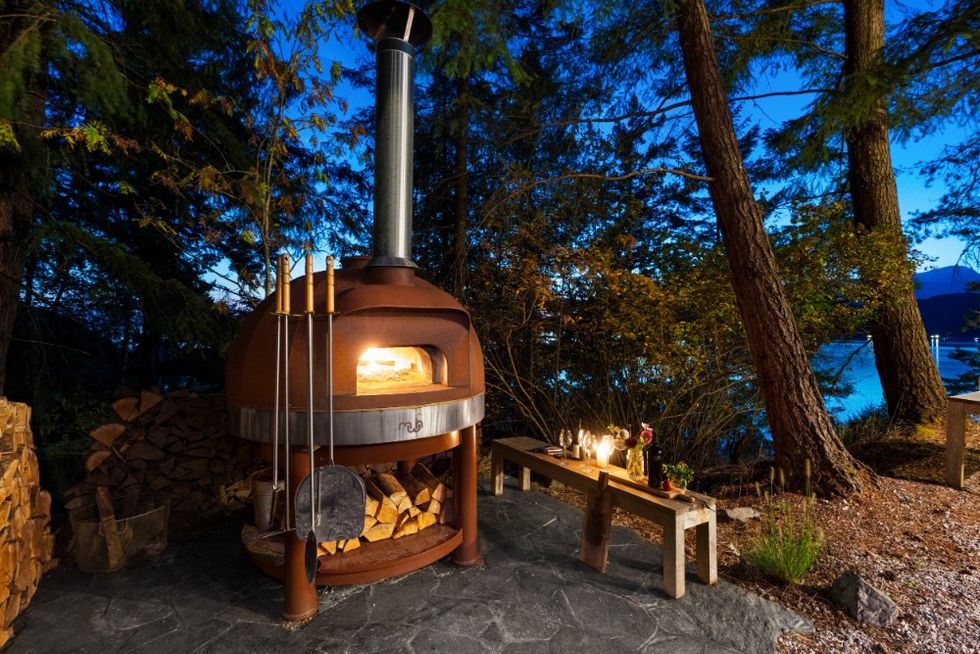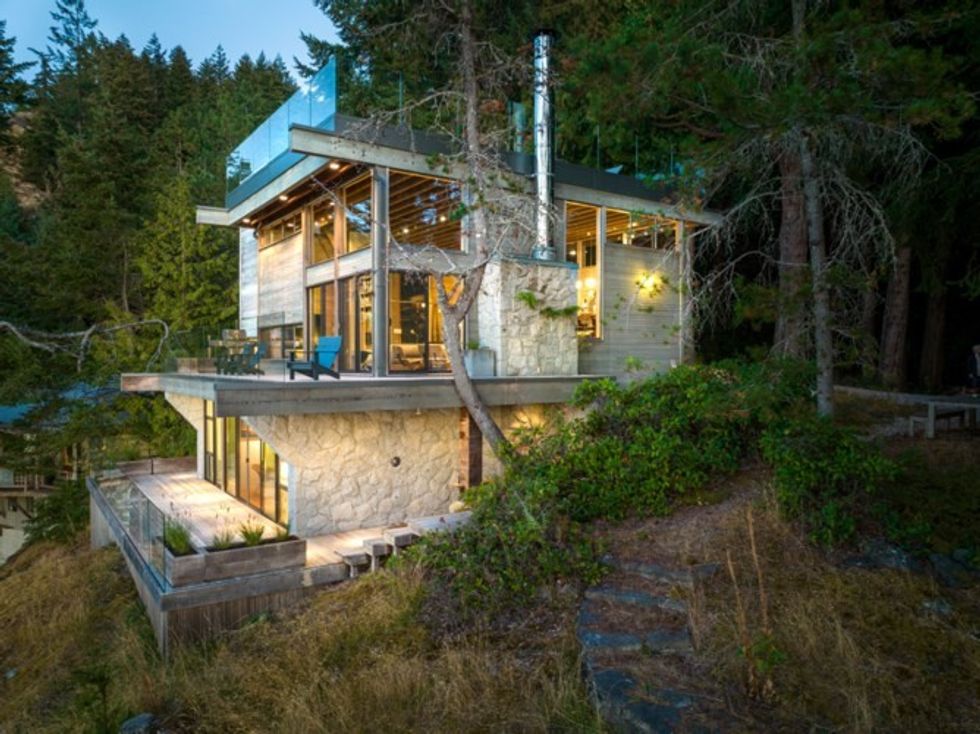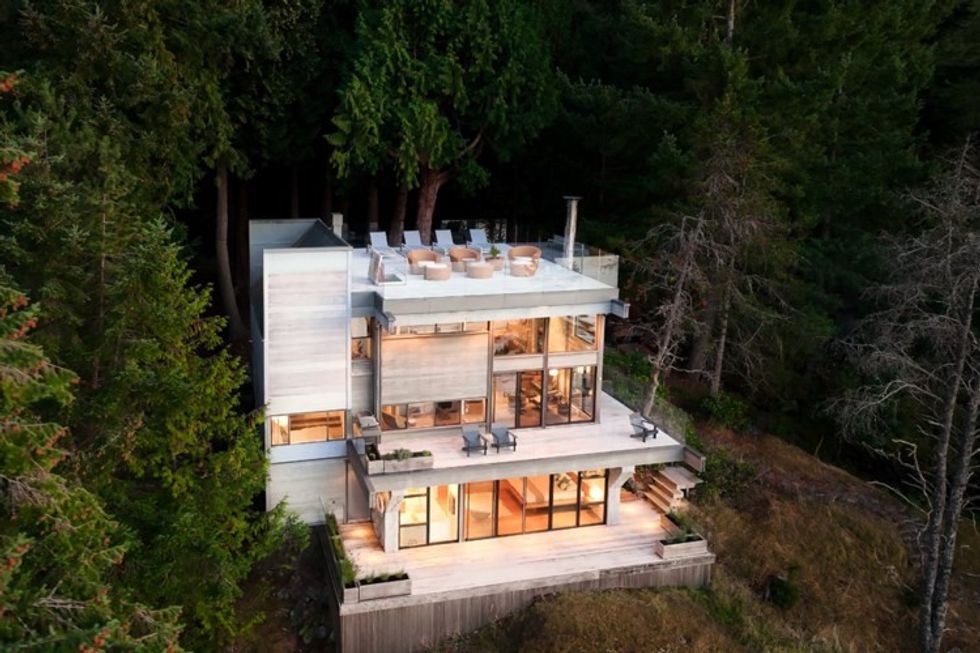 ---