If you're knowledgeable about Vancouver and its architectural history, you may already recognize the name Bob Lewis, but if you aren't, there's a decent chance you've seen his work, or influence.
---
In the early 1990s, the District of West Vancouver conducted a study called the West Vancouver Survey of Significant Architecture 1945-1975, with the goal of identifying significant and influential buildings that were built in the municipality following World War II, as well as the design styles that unified them.
"From 1945-1975 West Vancouver was a centre of Canadian residential design," the study said. "For approximately 30 years, starting with the end of the Second World War, the District's houses were extensively covered in Canadian magazines, and several were internationally recognized. West Vancouver's buildings were consistently cited in the Massey Awards for Architecture, ensuring that they received a great deal of attention in Eastern Canada. This new wave of design generated an innovative architectural style, now referred to as the West Coast Style."
Bob Lewis and his company, Bob Lewis Construction, was one of the biggest champions of that West Coast Style, particularly in the 1950s and 1960s. During that decade, the "prevailing design philosophy of architecturally-designed family homes" was that which valued "function and affordability."
"Pretense or show was certainly not a high priority," the survey's section on residential design philosophy says. "The status symbol of the time was more likely having a large family than creating a showplace. Convenience was essential."
What does that look like?
Televisions were just starting to become mainstream in that era, so family homes were oriented around the kitchen, which were often efficiently-designed and close to the dining table. Bedrooms were as big as they needed to be to accommodate a bed, dresser, closet, and desk, and no more. A second bathroom was "considered pretty well essential." Basements? They weren't necessary, or fashionable. "Passé," is the word the survey uses.
READ: The 2023 Paint Colour of The Year is Officially Here And It's…Beige
Firms that designed with this philosophy produced homes that "were not always sophisticated, [but] compare favourably with the best examples of the high-style architect-designed buildings, and they often achieve a level of competence that is enviable," and "the most successful of these was the prolific Lewis Construction Company."
The Bob Lewis Construction Company is credited with hundreds of buildings in West Vancouver alone, many of which were recognized in various publications, despite consisting of "mostly post and beam structures" that were "the easiest and least expensive way to build" at the time.


Homes designed by Lewis Construction Company. (West Vancouver Survey of Significant Architecture 1945-1975)
Many of the homes Bob Lewis was responsible for designing no longer exist, but there's one still standing, in the Central Lonsdale neighbourhood of North Vancouver, on 516 West 22nd Street, and it just hit the market last week.
The home, called Rancher House, was originally commissioned by the Wick family in 1958, and has since been restored by its current owners over the last decade, according to Western Living.
Upgrades to the home include new smoked oak floors, a renovated kitchen and bathroom, new skylights, as well as the addition of an exterior fence, but not too much was changed.
The home still has its original Cado wall unit, a unique kind of wall shelving made popular during that era by Poul Cadovius, and of course the old-growth fir beams that were core to Bob Lewis' post-and-beam style, not to mention most of the elements of the West Coast Style that made the style so famous.
Specs
Address: 516 W 22nd St
Floors: 1
Bedrooms: 5
Bathrooms: 3
Building Size: 2,254 sq. ft.
Lot Size: 11,122 sq. ft.
Price: $2,385,000
Listed By:West Coast Modern
---
Our Favourite Thing
The skylights. There are some above the kitchen, some above bedrooms, and some above bathrooms, and while their intent is to let you look at the sky, there's something quite striking and unique about looking up and seeing the giant trees that surround the property.
---
WELCOME TO RANCHER HOUSE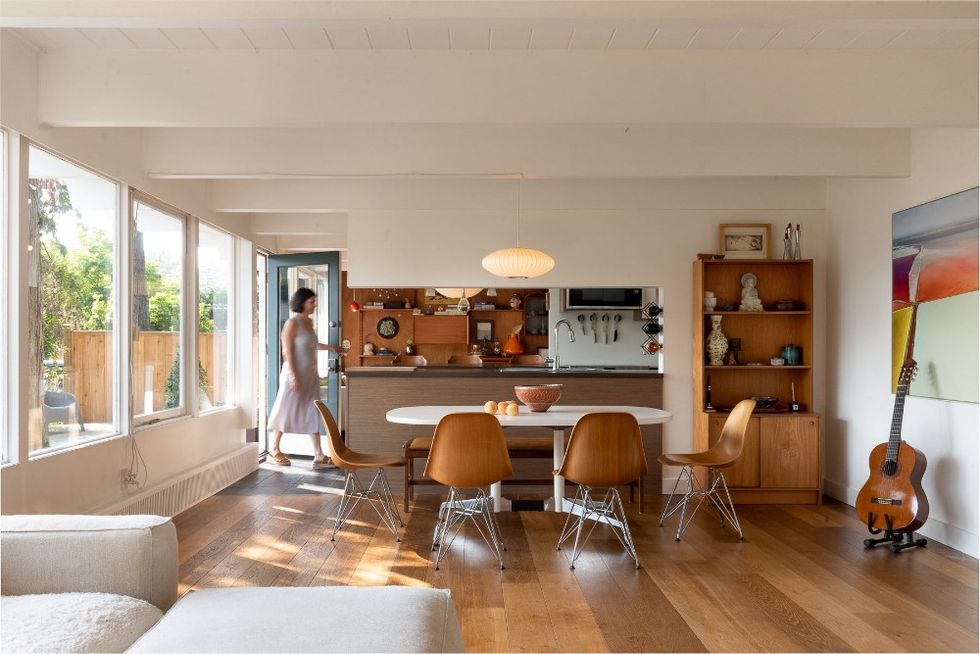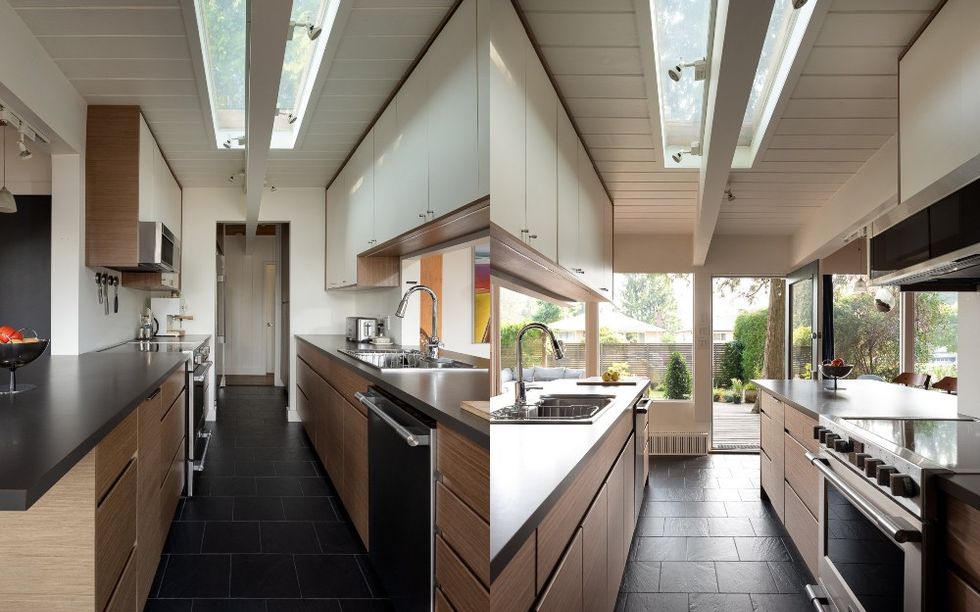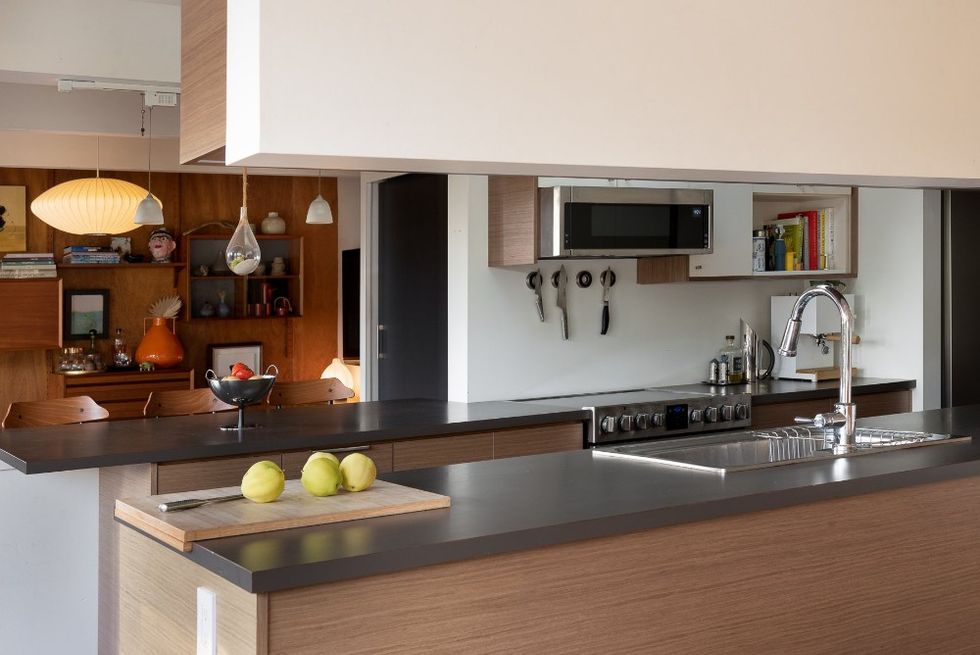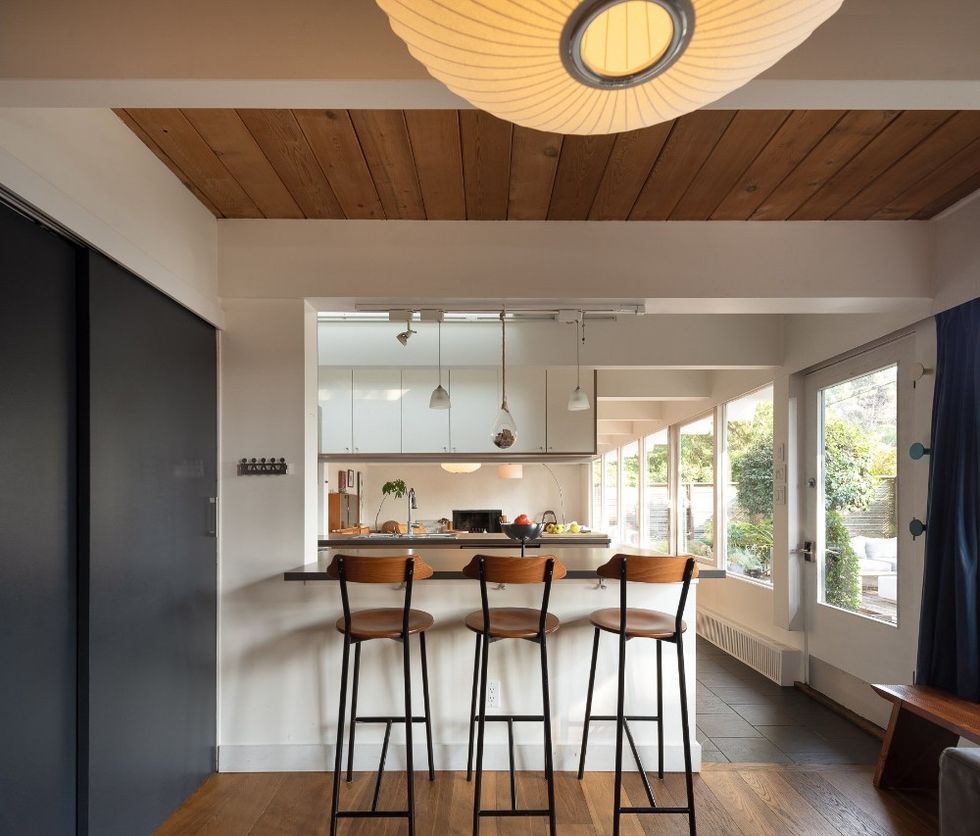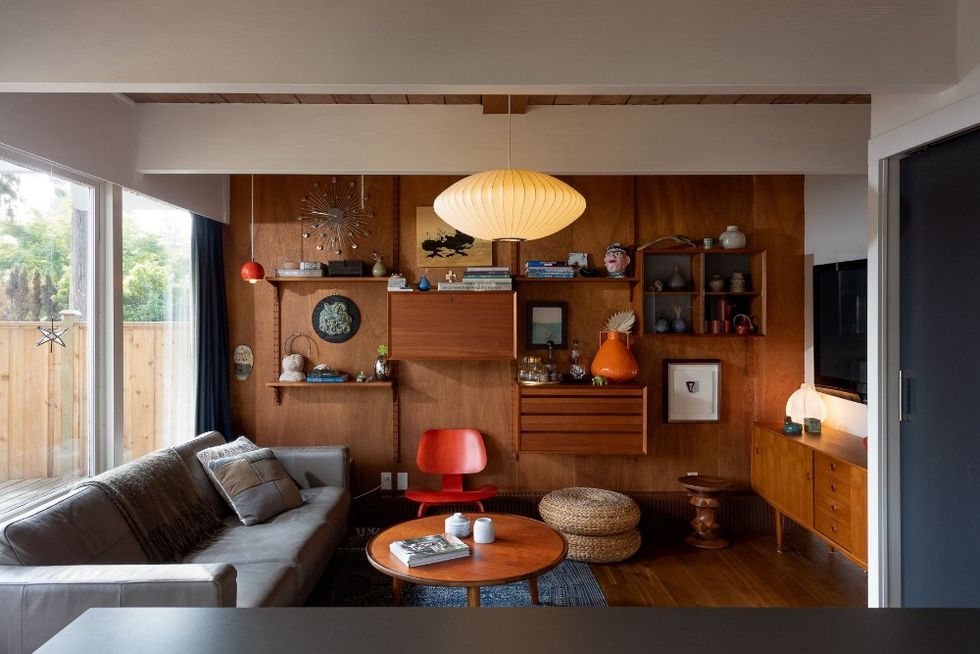 BEDROOMS AND BATHROOMS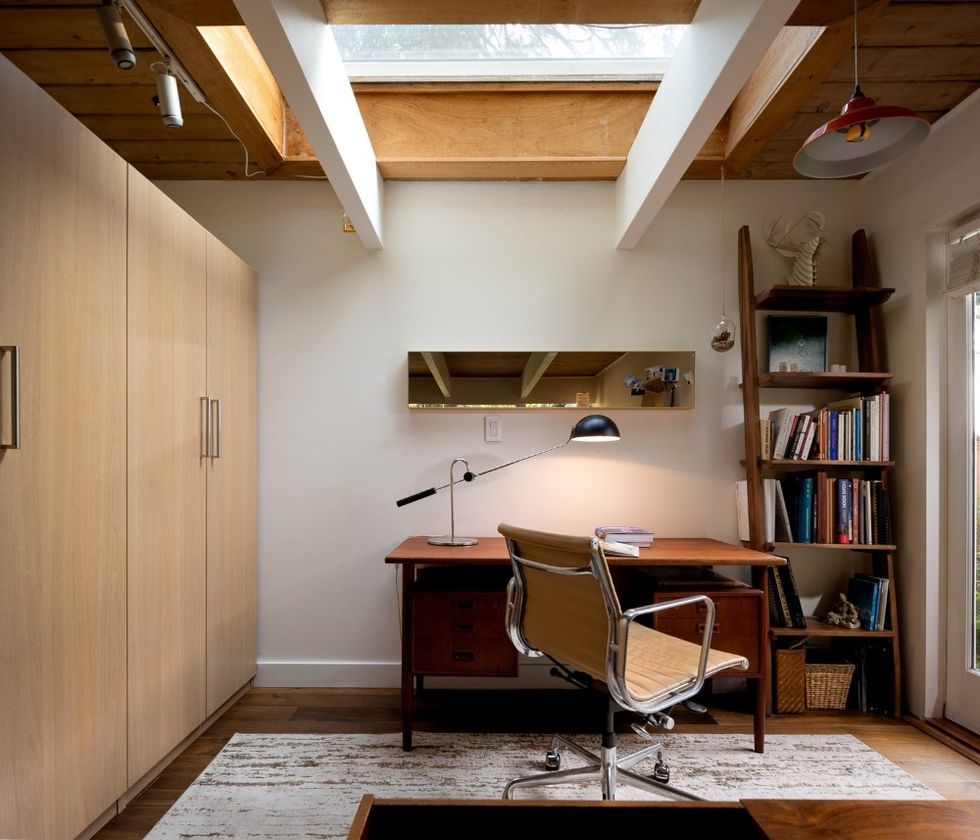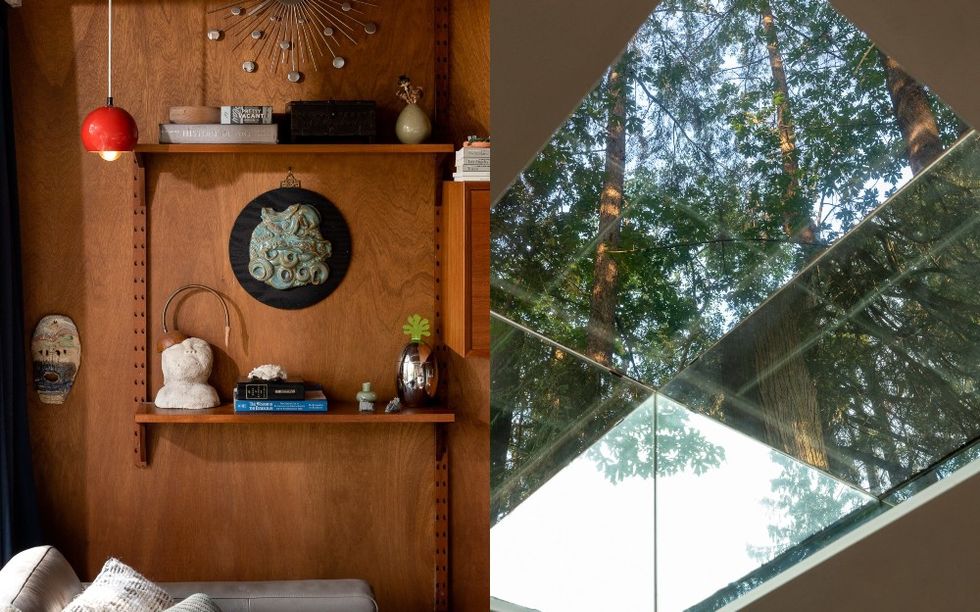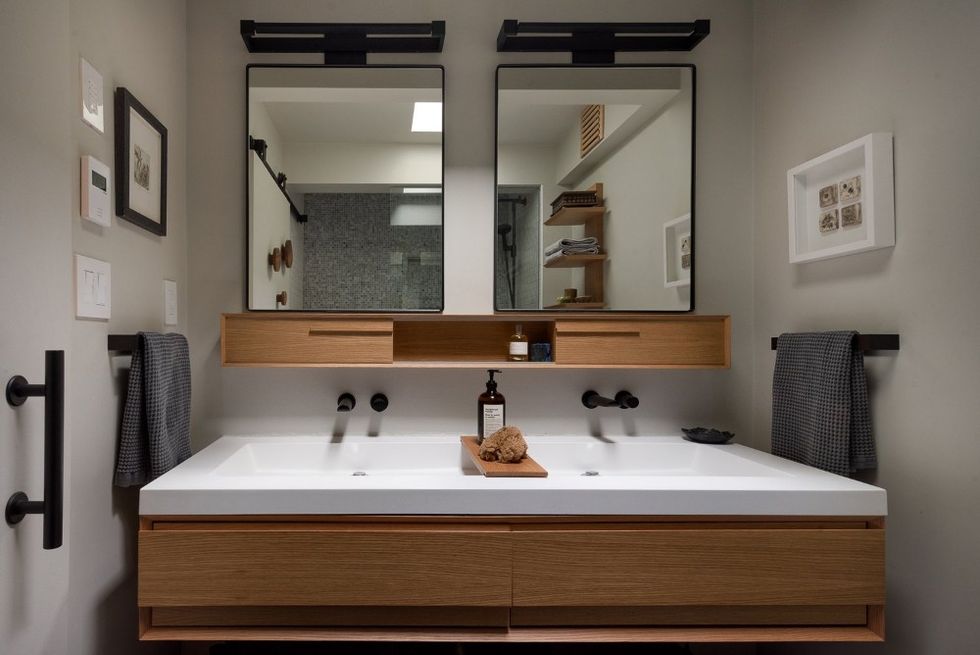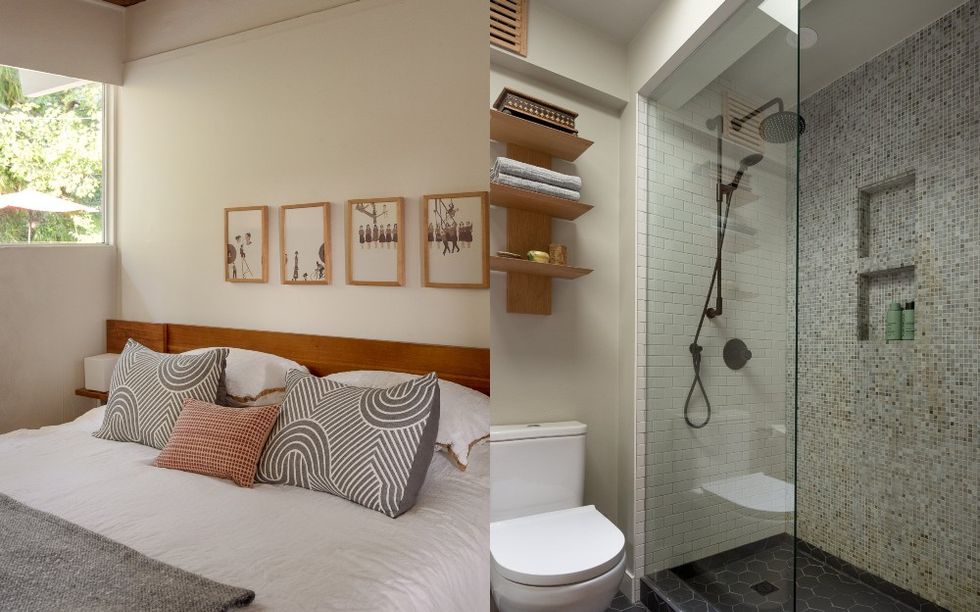 EXTERIOR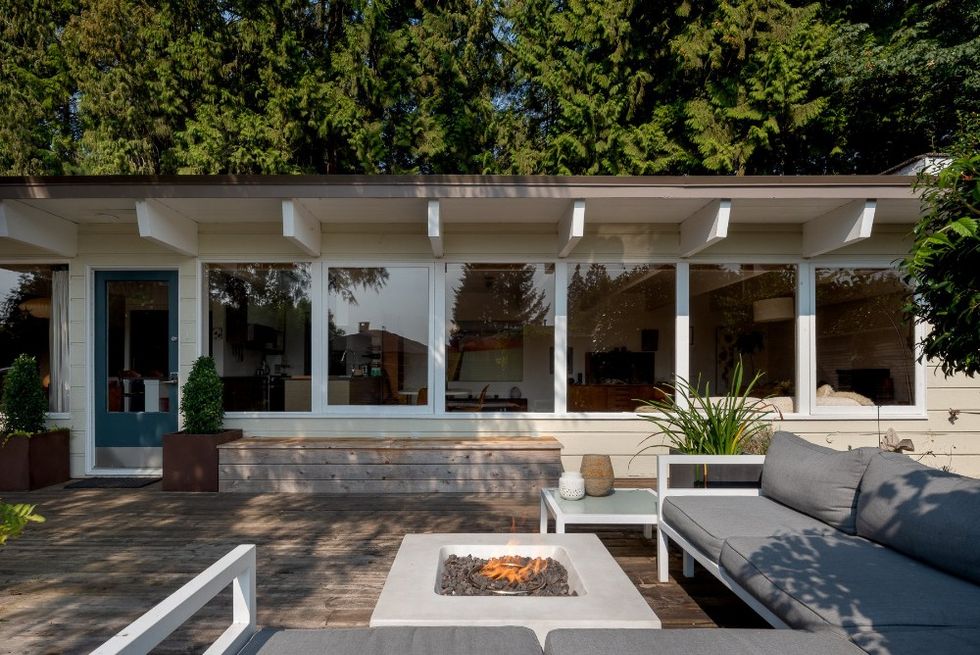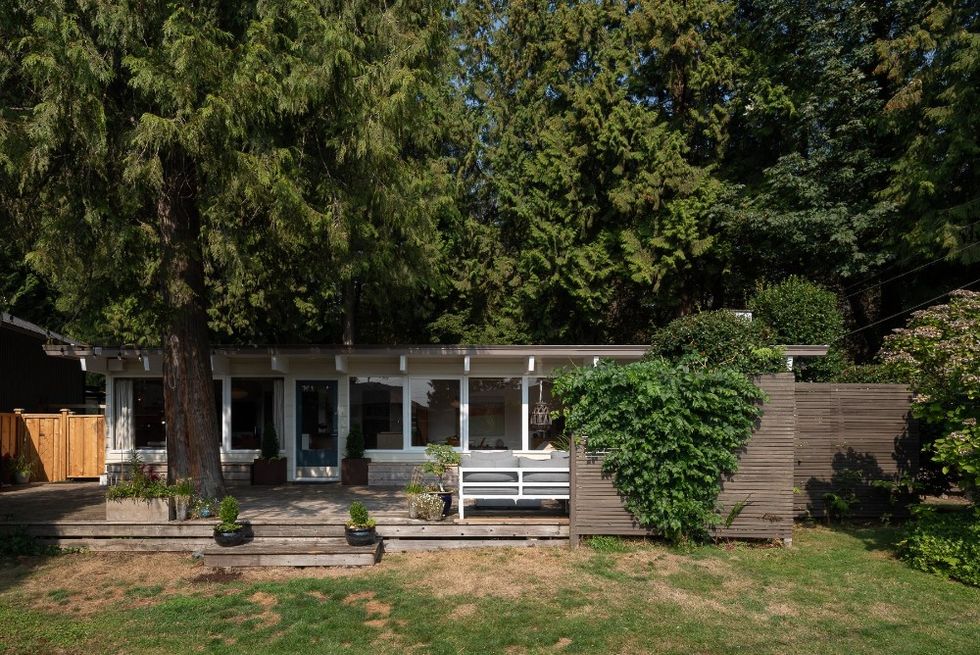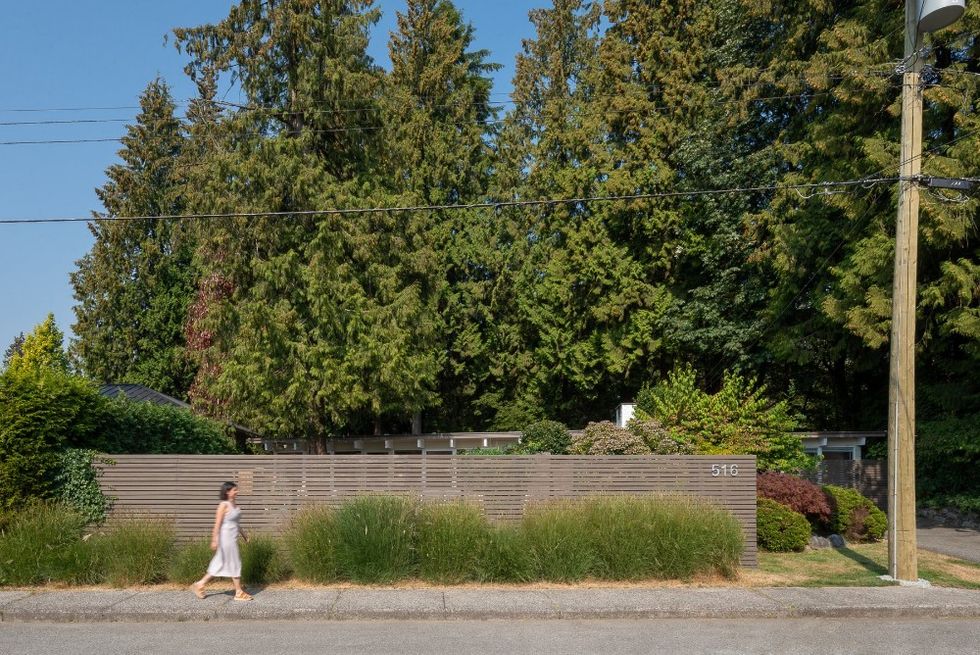 ---
Listed