Real Estate News
Sold: Bellwoods Bungalow Goes for Over 30% Above Asking in Just 3 Days
"Live/rent now. Redevelop later." That's the way the listing page for 154 Claremont Street describes how the Trinity Bellwoods bungalow could be used.
A fine proposition for a 2+1 bed, 2-bath that was, originally asking $1,499,900, priced to sell. But that the property went for $2,018,000 — a whole 33%+ over its listed price — which has us dwelling on how the 22.58 x 127.00 ft. lot has already seen $2 million spent on it before any of the real work has even begun.
Don't get us wrong, the place is cute as it is. Plenty of windows, a spacious main floor layout, a large double garage, and proximity to Queen West and Trinity Bellwoods park all make a case for this property's more-than-a-million price-point to be called fair.
The basement's high ceilings and kitchen also hint at an opportunity for rental income… its early-90s layout aside.
But it's the listing's note about "approved permits in place for legal triplex plus additional laneway unit" that, no doubt, made this place worth the additional 30% for whoever bought it.
READ: Sale of 'Rockstar' Penthouse Condo Breaks Quebec Real Estate Record
When it comes to the mindsets of developers-to-be in Toronto, it seems you can't put a price on freedom.
See, for less than the Claremont Street situation went for, this beauty (in the same neighbourhood) is a fully-finished, move-in ready home. Complete with a sleek, modern interior, the place hit the market asking $1,785,000 and ended up selling for under asking, going for $1,775,000. Meanwhile, one of the city's slimmest homes in east Chinatown has been on the market for 50 days, priced at $1,899,000. The east end spot serves as another example of a property in a prime location, completely ready to embrace new owners… but it hasn't been snagged after nearly two months on the market.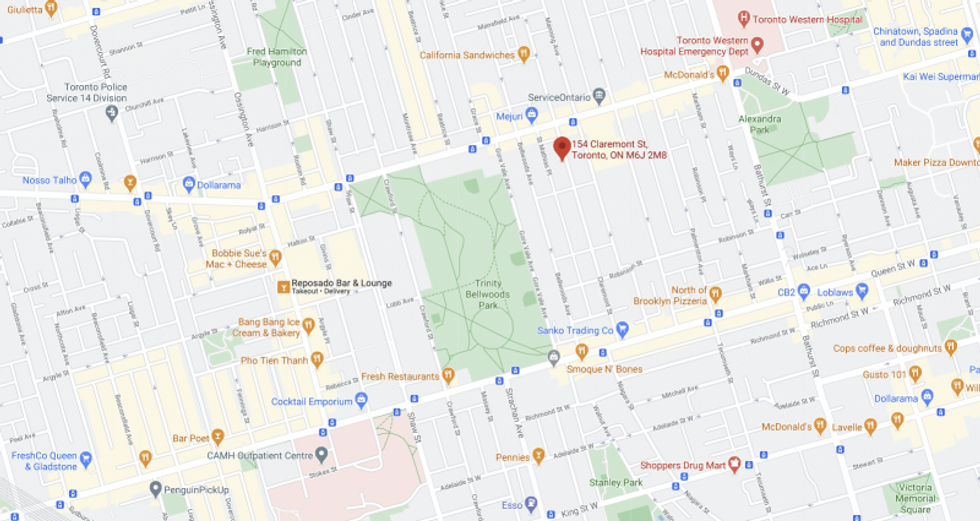 Meanwhile, the trend of paying-what-you-can to do-what-you-will is ablaze these days, as the recent $2 million sale for a vacant lot closer to midtown goes to show. In just two days, 62 Earlsdale Avenue was off the market for $1,955,000; that's more than $300,000 over the property's list price of $1,600,000.
Perhaps quarantine is making idle hands desperate for creative work (lest they become the Devil's workshop). Or maybe it's that a year of shocks to the system served as a reminder that #YOLO, waking some Torontonians up to the idea that crafting their perfect home is better done now than never.
Either way, it's clear that in this city — and particularly in the west end — to be able to build a safe haven from the ground up could be called, if not priceless, then at least worth well more than $2 million upfront.
Specs:
Address: 154 Claremont Street
Type: Detached
Style: Bungalow
Beds: 2+1
Baths: 2
Lot size: 22.58 x 127.00 feet
Size: N/A
Listed: $1,499,900
Went for: $2,018,000
Taxes: 

$7,370 /yr
As it can only be expected that, in the weeks or months or years to come, the face of 154 Claremont Street will change — as may its back, that laneway unit permit considered — we do applaud these buyers for snatching up a space that, in the interim, is charming. Recent market activity has seen similar sales, after all, that could better serve as bike storage than as a live-rent opportunity. (And in that case, the property went for almost double its asking price.)
And if you're on the hunt to relocate with a budget of about $2 million, this similarly-priced Cabbagetown home looks like a true treasure, while this Trinity Bellwoods 5-bed is charming (packing photos aside)! In either case, there's no teardown necessary.
EXTERIOR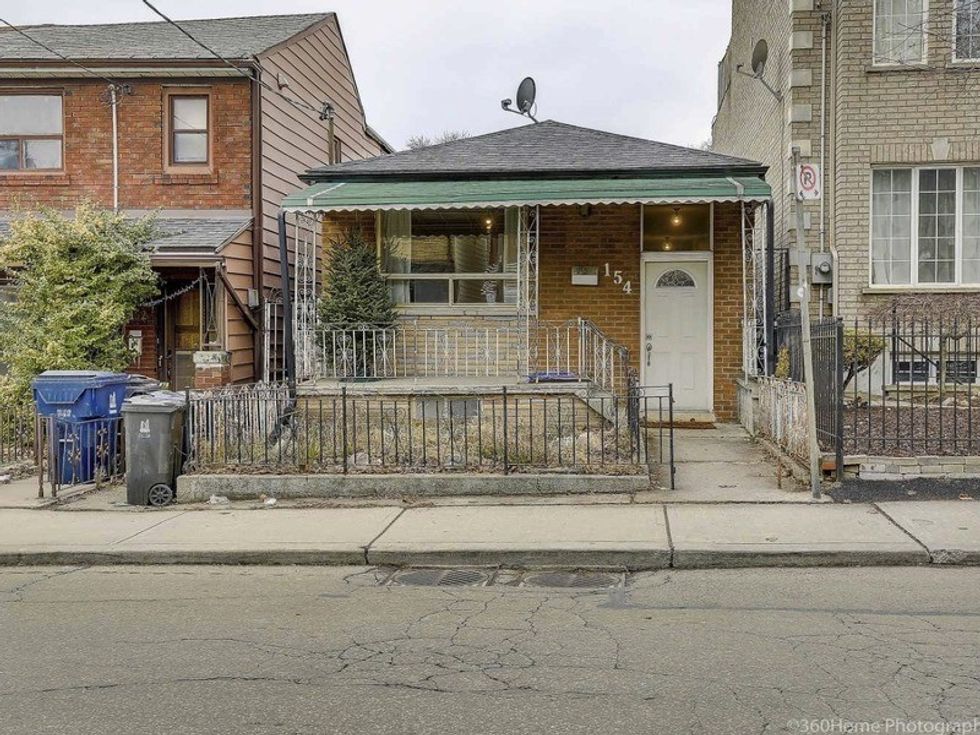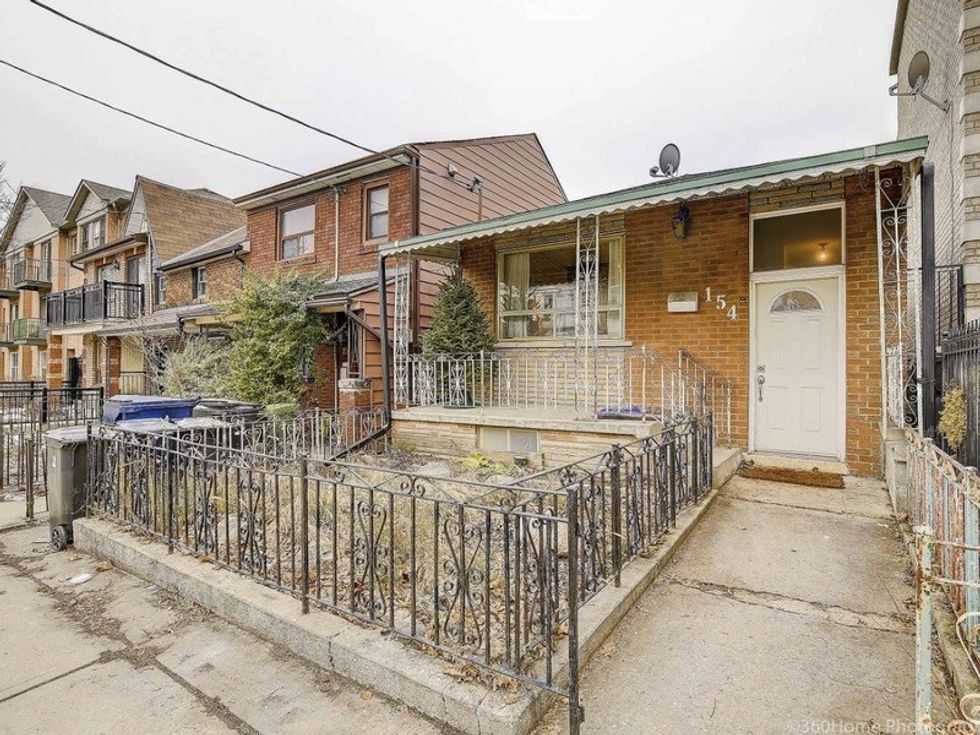 KITCHEN AND DINING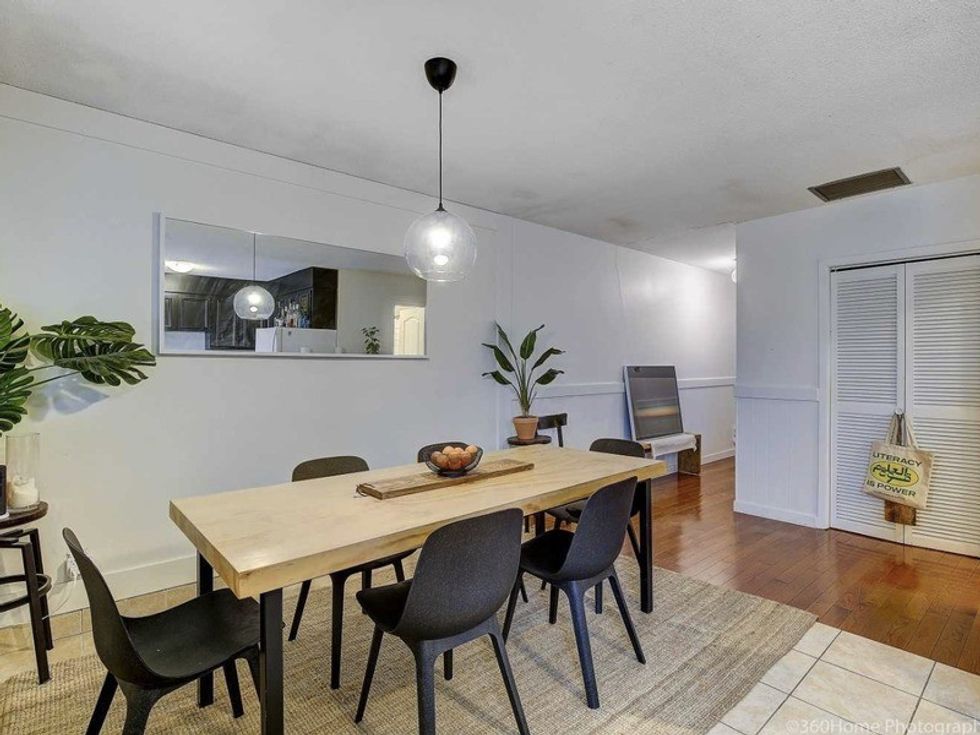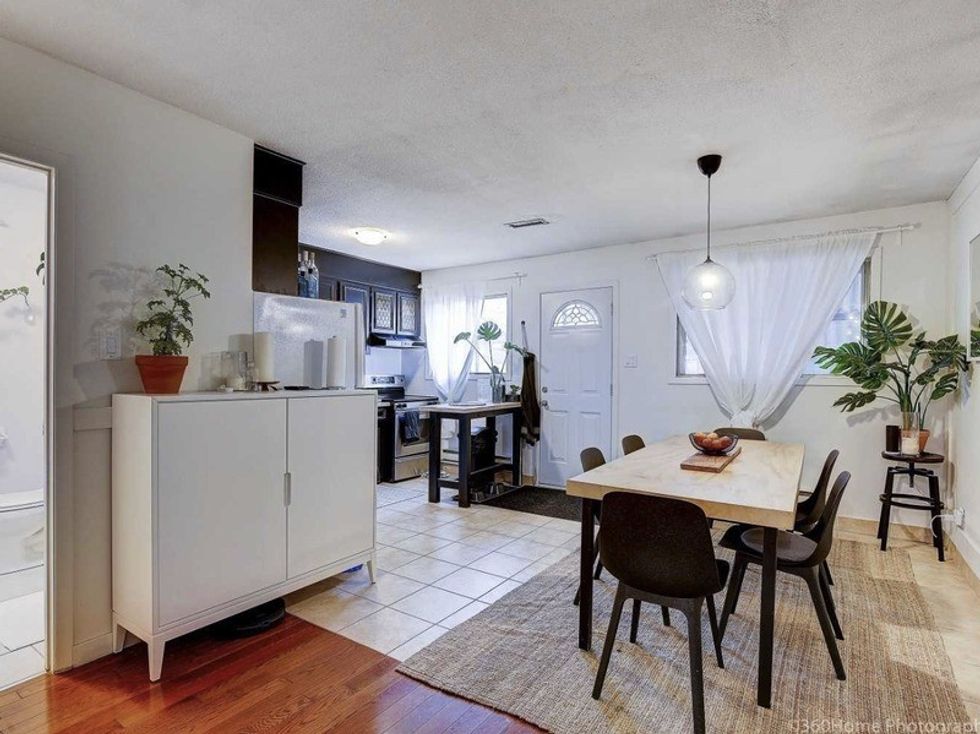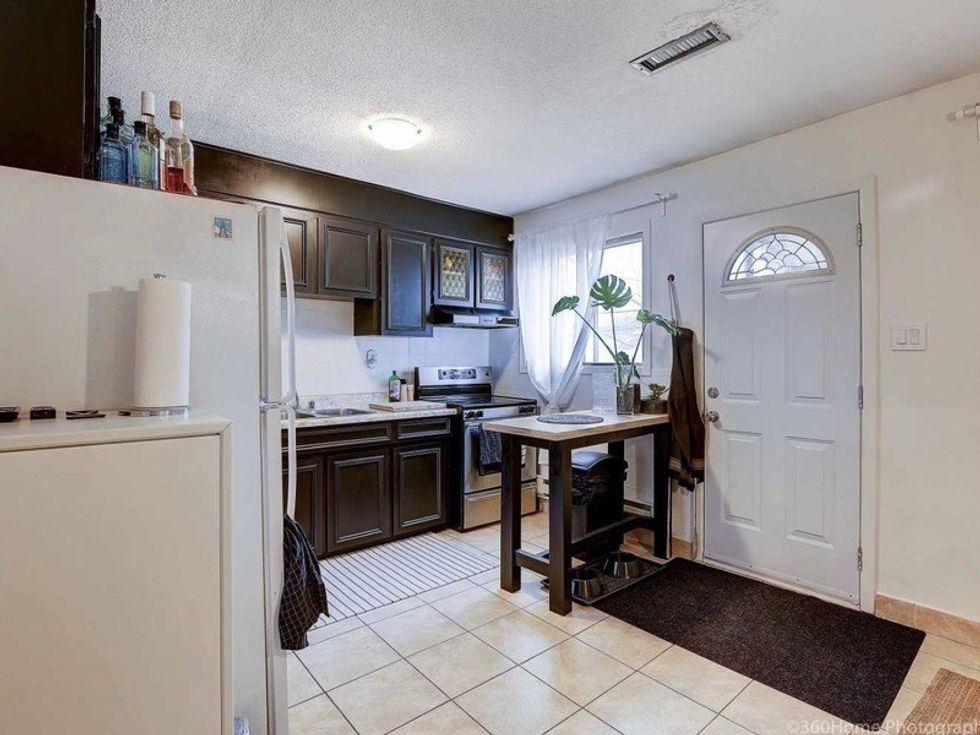 LIVING AND LOUNGE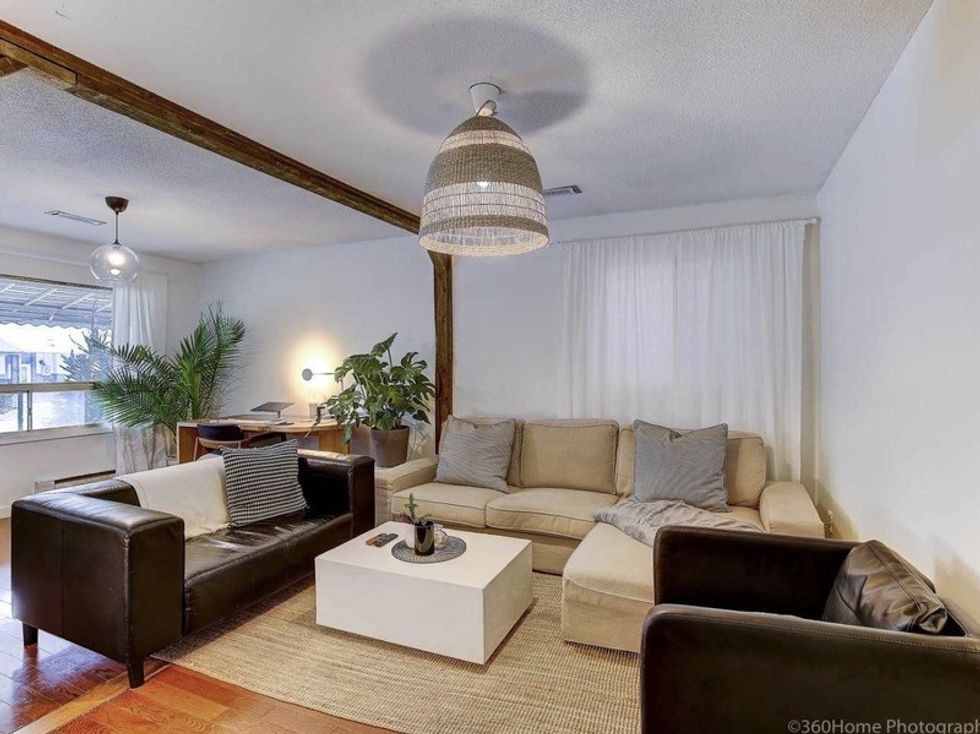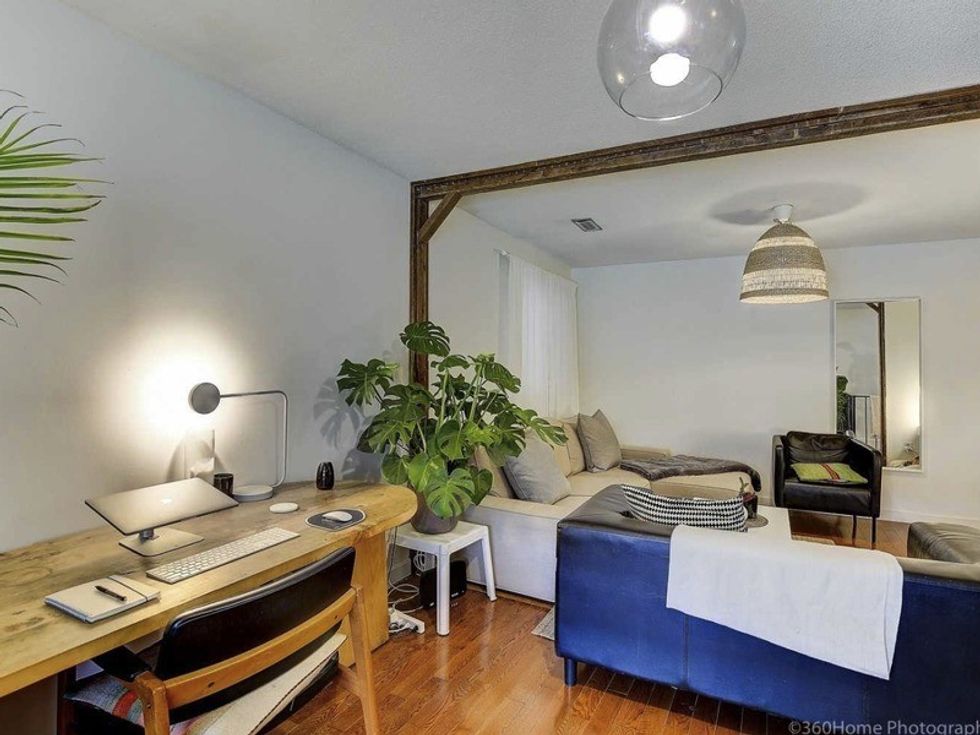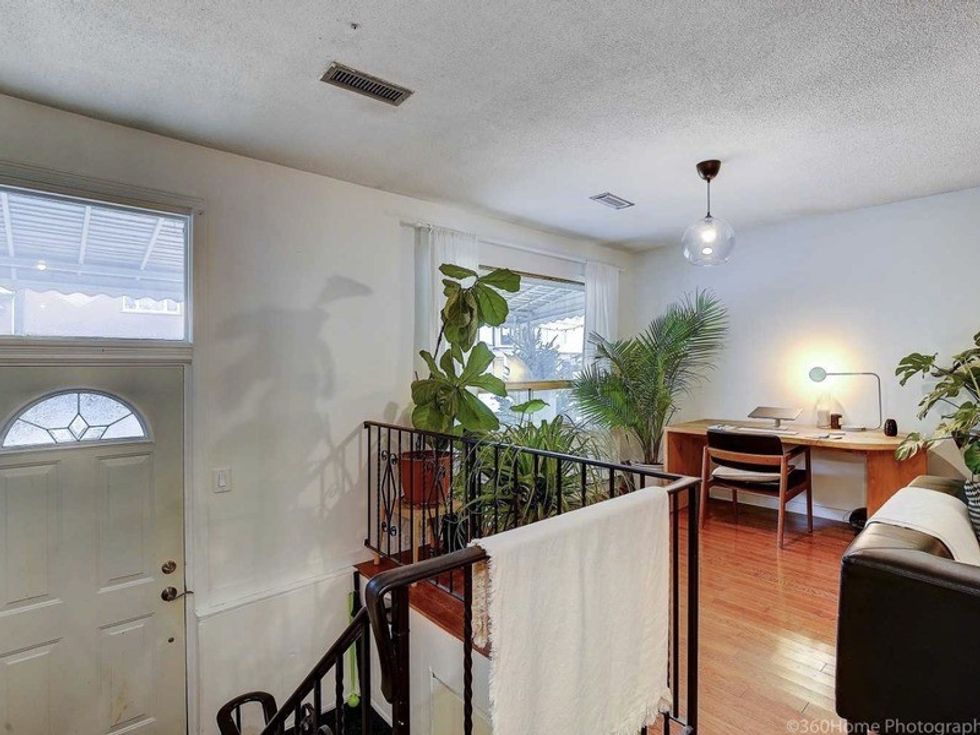 BEDROOMS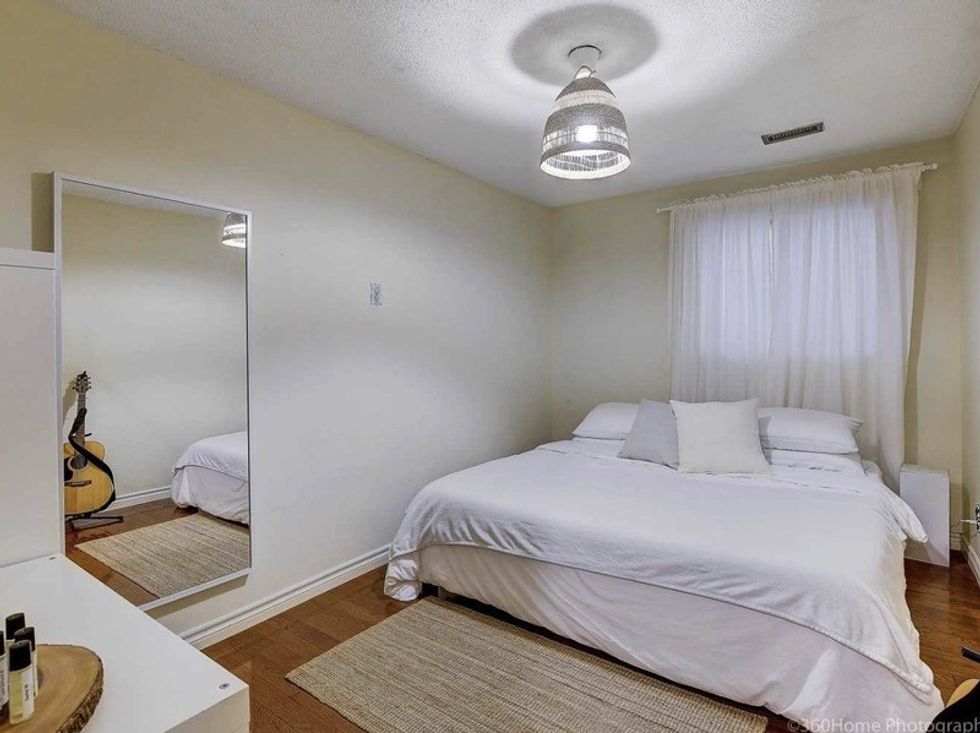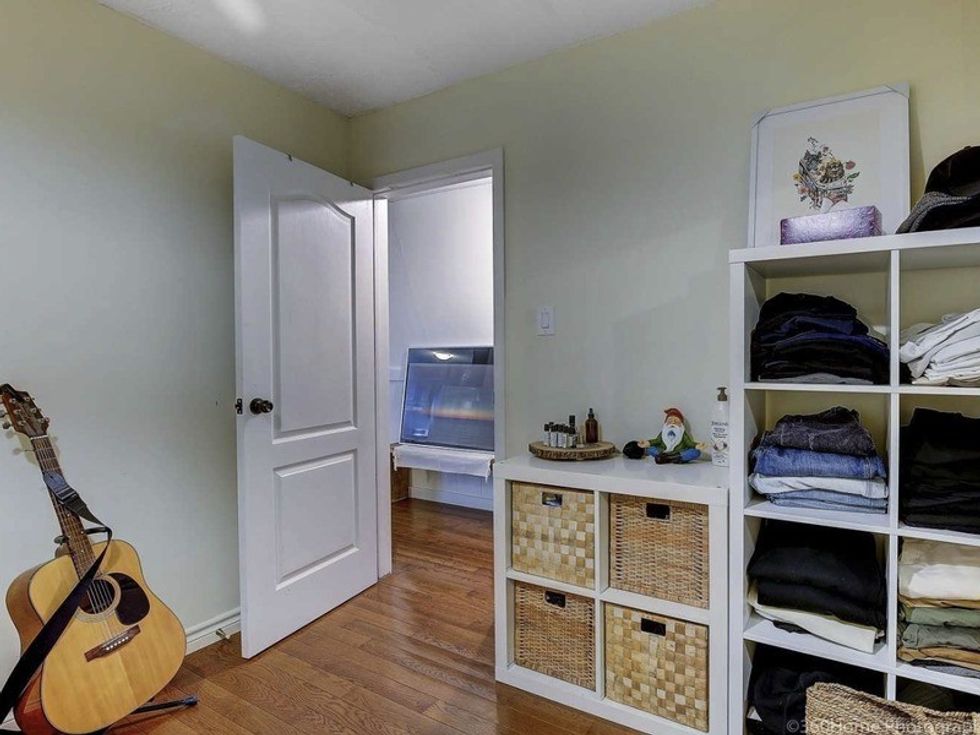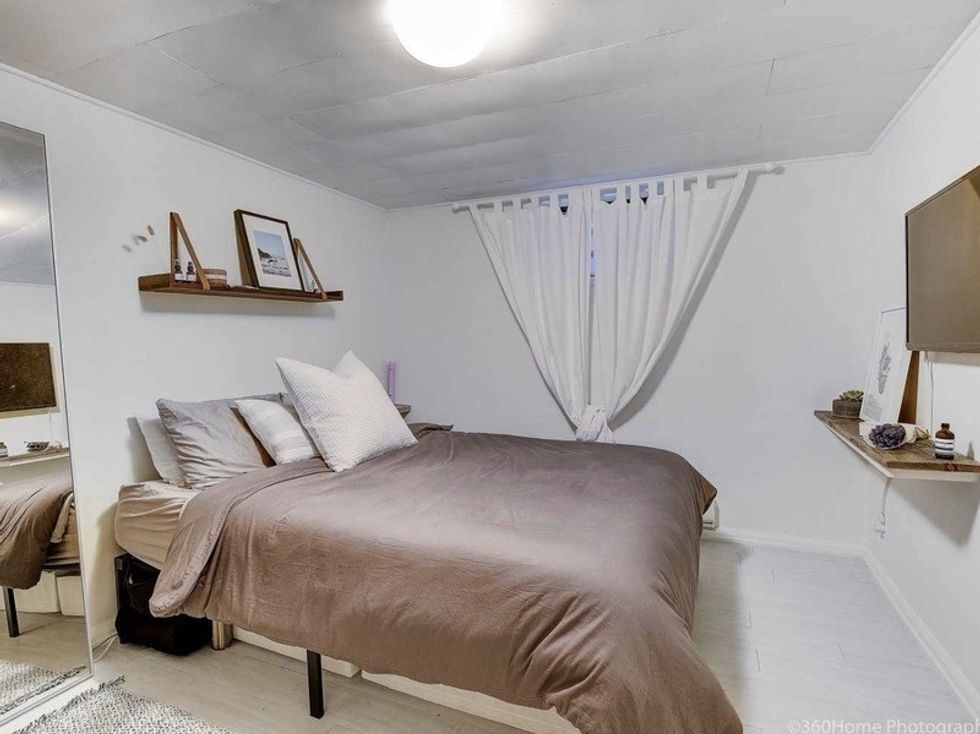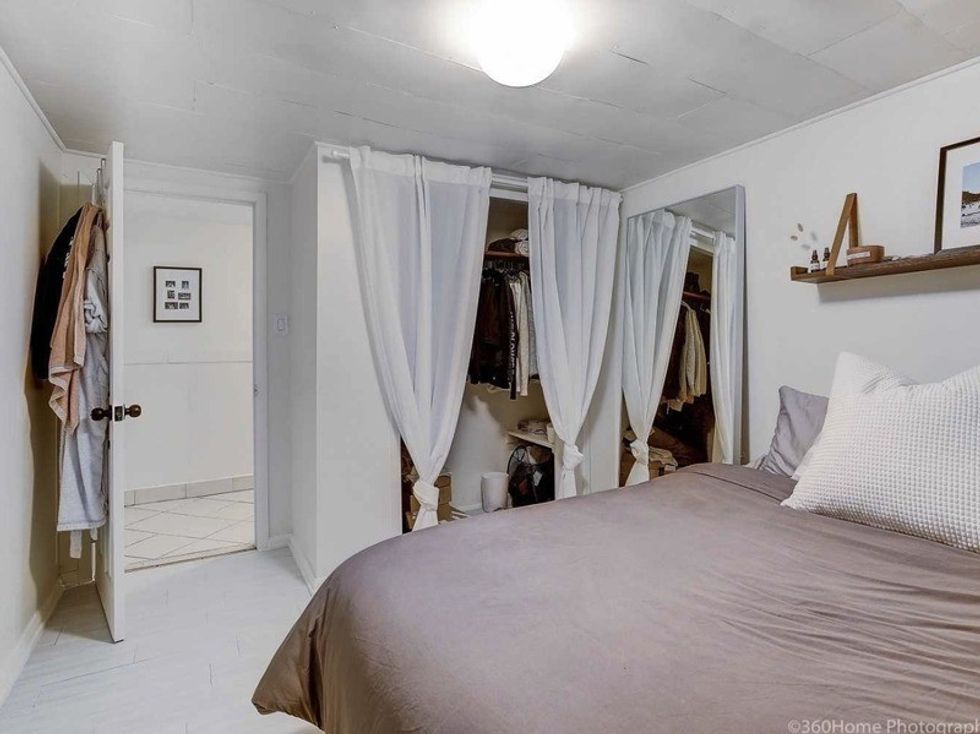 BATHROOMS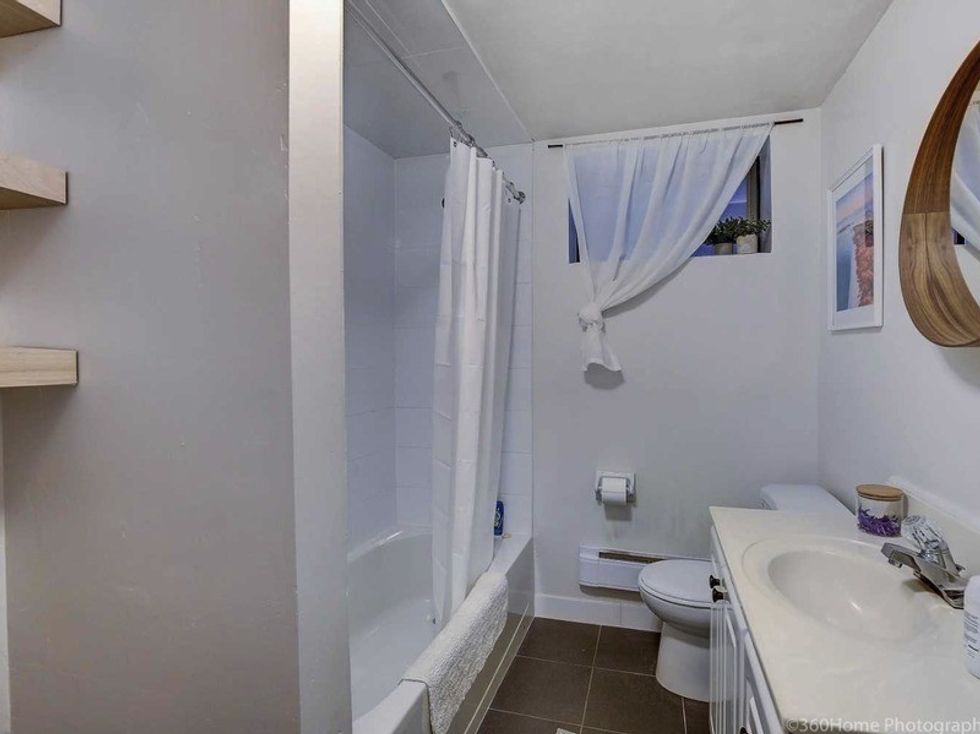 BASEMENT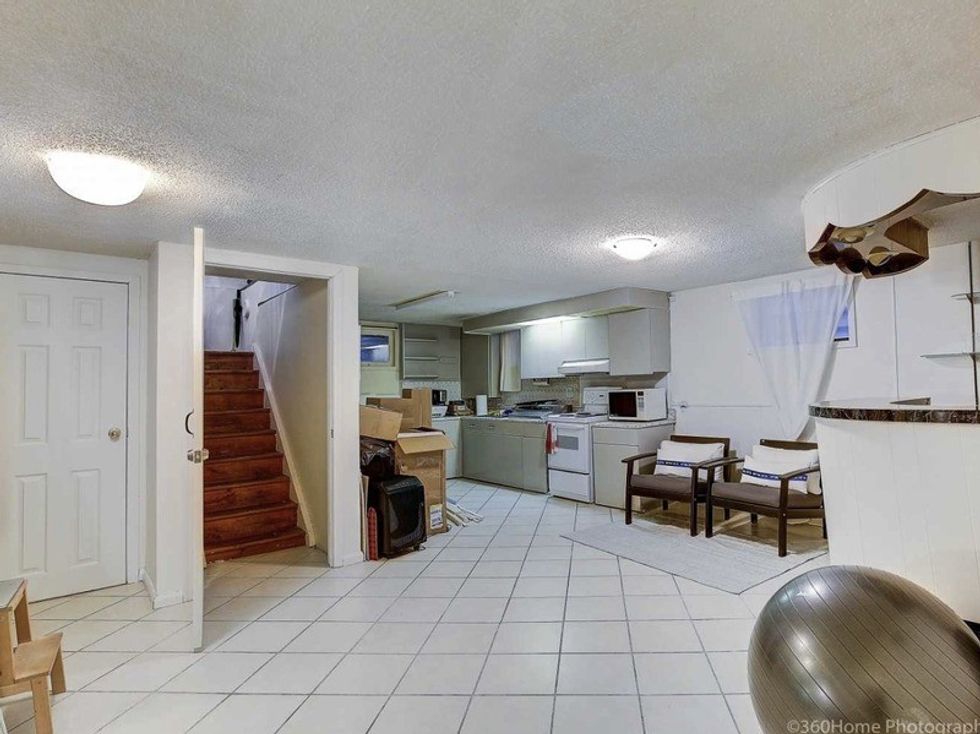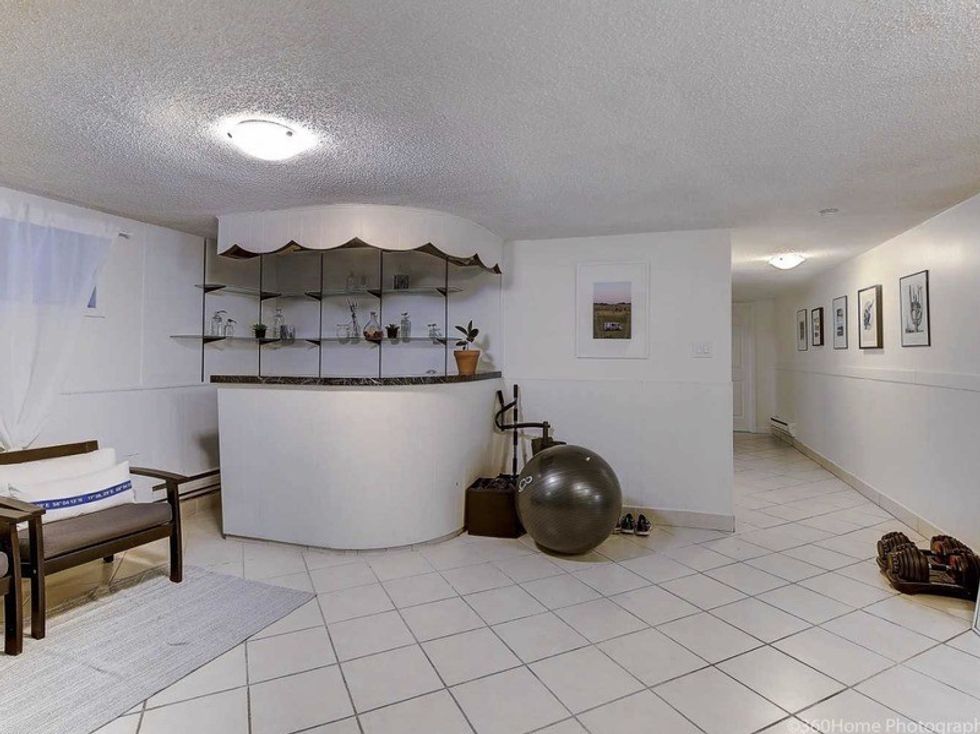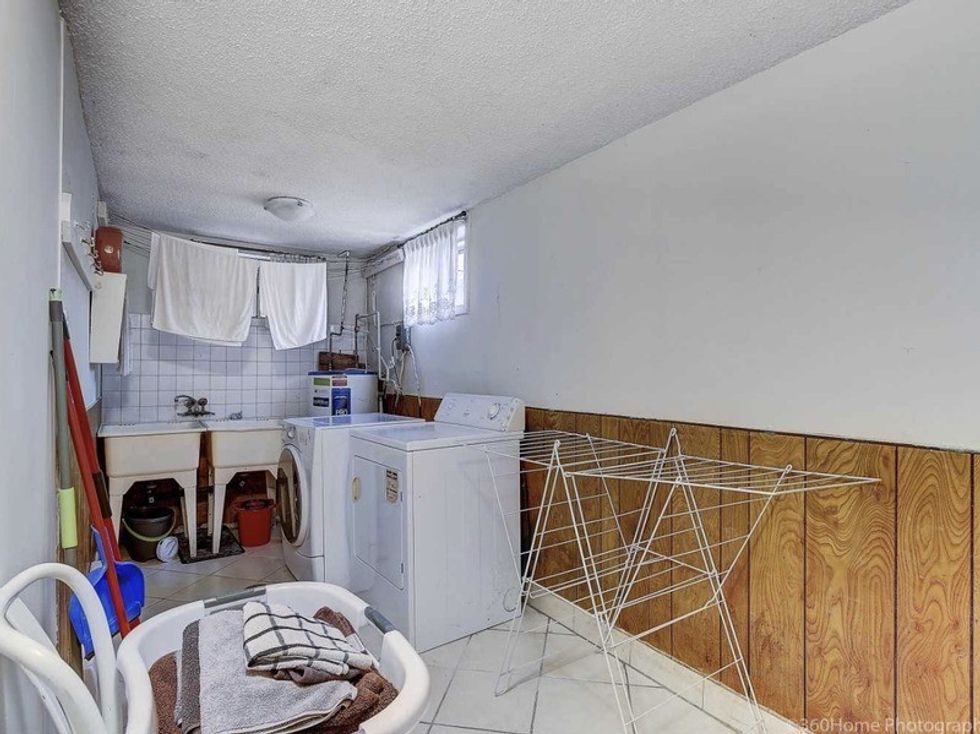 OUTDOOR