In recent years, there's been a push for more residential density across Toronto, and The Annex has not been exempt. The inner-city neighbourhood has become something of a development hotspot, with no shortage of sky-scraping condo towers expected to crop up in the area in the years to come.
A site at 40 Walmer Road could soon be home to one such tower. Planning documents prepared by SGL Planning & Design on behalf of 2114778 Ontario Inc. detail plans to replace a four-storey rental apartment on the site with a 35-storey condo tower. The tower is expected to be over 111 m in height, containing 22,773 sq. m of gross floor area.
---
Pending the City's go-ahead, the development would bring 365 new residential units to the area, including 33 replacement rental units. A mix of studio and one-, two-, and three-bedroom units are planned.

Amenity spaces have also been proposed — the outdoor amenity area is currently slated for the ground floor along the south side of the building and extending into the rear yard, while the indoor amenity areas are expected to be located on the 6th and 7th floors — as well as 44 vehicle parking spaces, 403 bicycle parking spaces, and two levels of underground parking.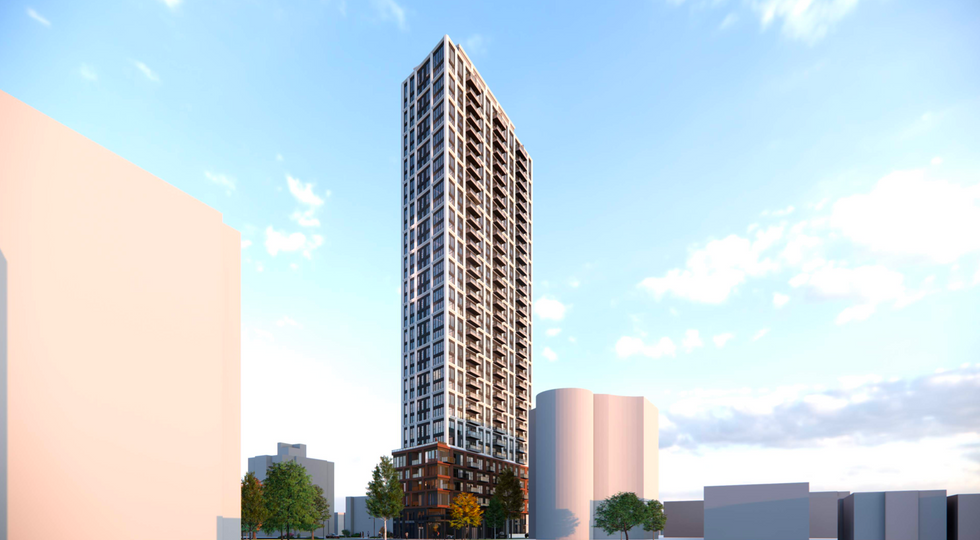 View of the northeast corner (Turner Fleischer)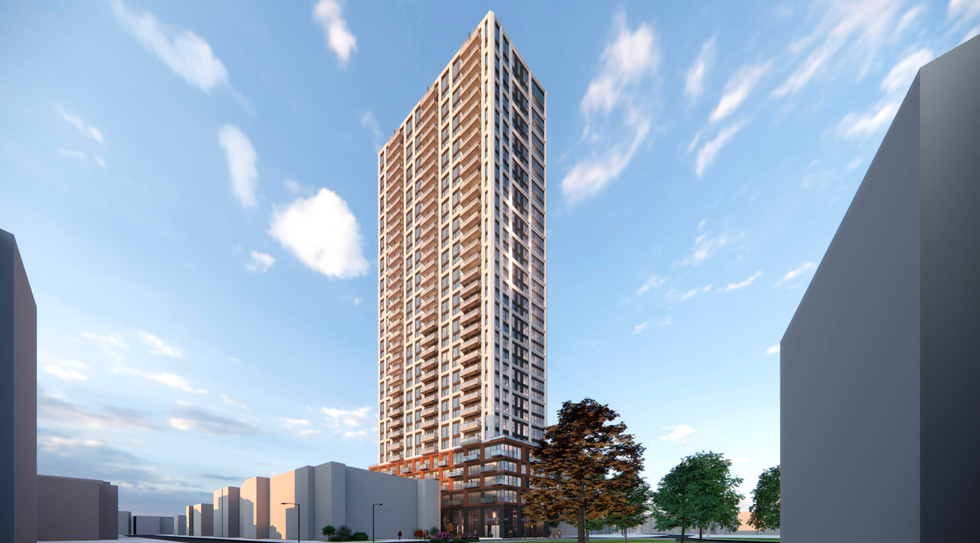 View of the southeast corner (Turner Fleischer)
Renderings prepared by Turner Fleischer depict two built-form elements, including a "rectilinear" tower atop a five-storey podium.
"The facade and tower incorporate glazing and lighter materials that provide views and allow natural light to permeate into the building, which assists in a 'lighter' tower appearance," the planning report explains.
"The design of the podium and tower will enable light to reach the public realm while contributing to the vibrancy of the street and neighbourhood as a whole."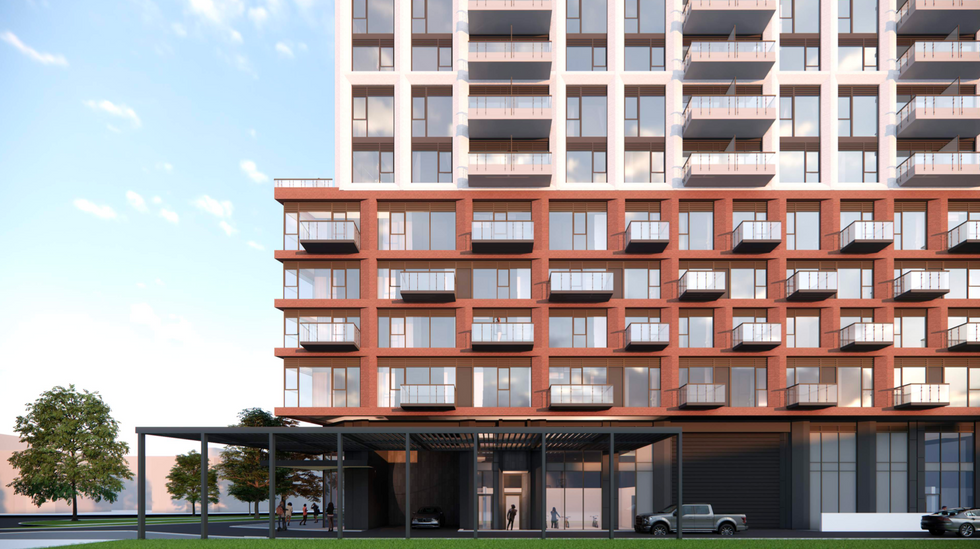 View of the north facade (Turner Fleischer)
Renderings also show projecting balconies on all faces of the tower. The planning report notes that balconies are proposed for all residential units in an effort to provide "additional private amenity space" for building residents.
Future Developments