Vancouver
Vancouver
Vancouver Approves Motion to Protect Residents From Future Heat Waves
After a relentless heat wave turned deadly earlier this summer in British Columbia — claiming the lives of 719 individuals — change is on the horizon.
On Thursday, Vancouver city council passed a motion to plan for future heat waves. Passed unanimously, the motion is in response to a July 5 memo to council from the City Planning Commission that called for a series of both short-term and long-term solutions.
The goal is to protect Vancouver's most vulnerable residents who are more at risk to the shocks and stresses of climate change. This includes senior citizens, people with disabilities, racialized groups, and those living in poverty.
As the effects of global warming become impossible to ignore, the memo called for actions to adequately help city residents prepare for future heat waves.
Recommendations included initiatives like adding more accessible public water fountains and misters throughout the city; enabling 24-hour access to shaded parks, beaches and pools during heat waves; ensuring equitable tree planting; and joining forces with healthcare providers to distribute air conditioning units — which are now becoming a necessity that should be legally mandated — and air purifiers to low-income residents.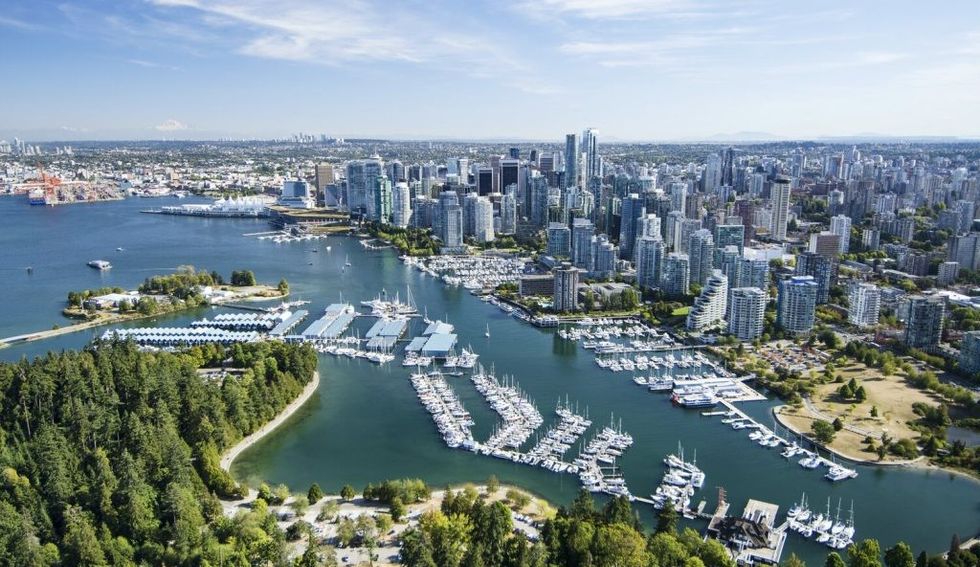 For tenants, recommendations call for them not to be threatened with verbal or written warnings or eviction notices for operating fans or air conditioning units in their rental dwellings during hot weather events. Furthermore, the report also recommends creating cooling stations for the poorly housed.
The memo also recommended the addition of highly accessible washrooms so that residents aren't forced to limit fluid intake due to the unavailability of accessible facilities. In the short-term, it calls for temporary accessible washrooms, with permanent ones to follow. Covering all the bases, the memo also calls for charging stations for mobility equipment and phones for people who are outside in the shade to cool off.
The move comes after BC and the Pacific Coast have experienced record-setting wildfires and temperatures, which are predicted to become more frequent with climate change.
While targeting vulnerable populations is imperative, climate change considerations must be taken into account when it comes to city planning. Currently, many of Vancouver's hottest neighbourhoods are the least covered. Proper planning includes everything from location of new multi-family residences and adequate tree planting, to designing to reduce an urban heat-island effect and making the ability to maintain high indoor air quality a requirement of building standards.
Speaking of building standards, closer to home, the City of Toronto approved a bold strategy earlier this month to reduce greenhouse gas emissions from existing buildings. It also approved updates to the Toronto Green Standard that require that all new mid-high rise buildings produce fewer carbon emissions and consume less energy.
At a time when Toronto is no stranger to heat waves or the ripple effects of wildfires, it may not be a bad idea for the city to follow suit in implementing fresh citywide changes to account for climbing temperatures.