---
The Toronto Regional Real Estate Board (TRREB), the largest real estate board in Canada, has a new subsidiary in the works. 
And it's giving Toronto's realtors something to talk about (aside from a relentless lack of supply and sky-high prices, that is).
Whether you call it a for-profit organization, or -- as TRREB president Kevin Crigger prefers -- a "taxable entity," TRREB's new arm is called PropTx Innovations Inc. and will be owned entirely by TRREB, a non-profit organization. 
While it's suddenly the subject of growing banter in the city's real estate industry -- something that was fuelled by a recent article seemingly designed to ruffle feathers -- the materialization of PropTx Innovations Inc. didn't happen overnight. Far from it, says Crigger. In fact, planning began back in 2014, when TRREB embarked on an extensive consultation process with legal and audit advisors to determine how the organization could earn income without compromising its non-profit status.
Front and centre to the move was TRREB's ongoing challenge of earning increasing amounts of non-dues revenue; money generated from things like supplying MLS services to partner boards in Ontario and through inter-board listing fees for individual members of partner boards, according to Crigger.
Daytime aerial view of Toronto cityscape
"Recognizing the implications of non-dues revenue, our Board of Directors did their due diligence starting in 2014, which has resulted in the registration of PropTx Innovations Inc., a wholly-owned TRREB subsidiary in which TRREB is the only shareholder," wrote Crigger in a letter to TRREB members, informing them of the plan. "This subsidiary of TRREB will effectively receive all non-dues revenue on which we will pay our fair share of taxes. After-tax dollars will be available to provide enhanced services to benefit you, our Members."
So, the idea is that realtors will benefit from, and even be empowered by, the revenue generated by PropTx Innovations Inc. Essentially, it's not changing anything structurally for TTREB members, says Crigger.
"So, we maintain our non-profit status for dues-based revenue, but non-dues revenue flows into this wholly-owned facility and that entity pays tax on any revenue and those funds are available to the benefit of our membership," says Crigger. "We have a lot more leeway on how we use those funds once we pay tax on the funds in terms of how they are utilized in the provision of services to our members."
While specifics of these services aren't yet available, Crigger suggests that, unsurprisingly, tech will be at its forefront. "Any decision to spend members' money is done to add value to our members," he assures.
Accompanying the launch of PropTx Innovations Inc. is a fresh new listing service called Realm, which is set to launch by the end of the year. The new frontend and backend system has been in development for a few years and is currently in the process of beta testing. 

"Realm is forward-looking and allows for growth of tech over time," says Crigger. "Like many real estate boards around the world, we have utilized the off-the-shelf MLS systems from a number of different providers and wanted to take it to the next level. We looked at the best pieces of tech from various providers and essentially created a system that recognizes our long history and experience in the MLS space."
The goal is to be a leader in the provision of MLS systems in the real estate space, says Crigger. 
"We have the largest MLS in Canada with massive user base, so we wanted a system to address common concerns, challenges with functionality, and new technology that's come since the products were created, to develop a holistic solution for members that put us at the forefront of MLS providers globally," says Crigger.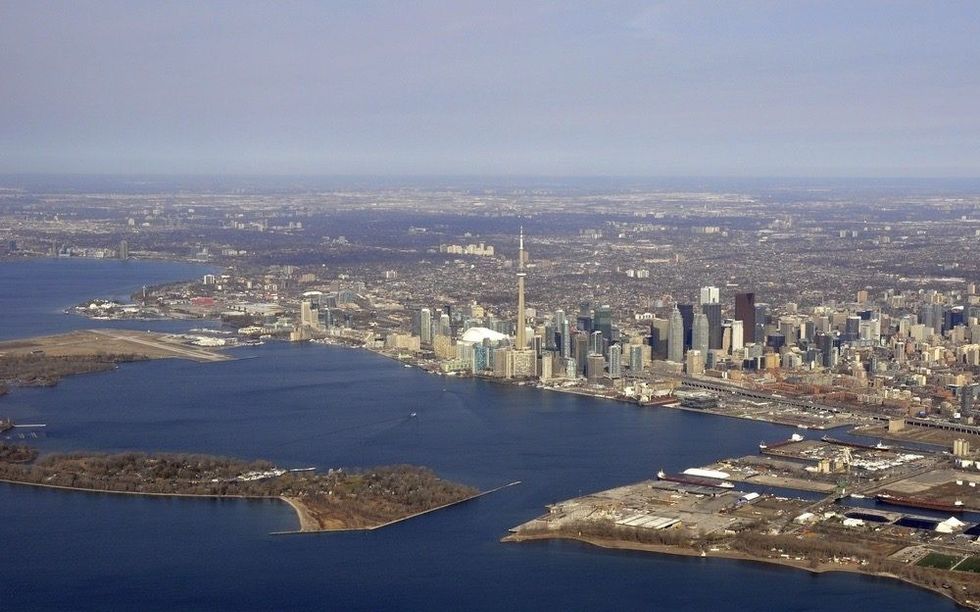 Despite the promised value-added additions, the announcement of PropTx Innovations Inc. isn't without its eyebrow raises -- some realtors report they felt kept in the dark about the initiative that was going on behind closed doors. 
"From what I have seen and heard in realtor Facebook groups, through colleagues, etc. is that this came out of nowhere. We were all pretty surprised that this has been discussed -- and for years and years -- without any communication sent to the members. Realtors were more upset that we had to hear it from random news outlets and not TRREB," says Toronto realtor David G. Elliott. "When you dig deeper, it seems like what is actually happening isn't what those news outlets stated. It's still quite fresh for me personally, so I am gathering information, but again I think the biggest frustration for all involved is in the matter we received the news. TRREB isn't known to be the best communicators."
Crigger says there will be a whole presentation on Realm at TRREB's next annual meeting and that it was brought up at the previous AGM. As for the behind-the-scenes planning for the materialization of the taxable entity, Crigger says the intent was to "update members when there was something to update them on." 
"This is an operational initiative. From a membership perspective, it certainly doesn't change the structure or the provision of services to members. A lot of the confusion and narrative surrounded... the privatization of MLS, which is false," clarifies Crigger. "We aren't selling off an interest in the organization, we aren't changing the ownership of intellectual property; everything is still in the purview of the TRREB as the only shareholder. It's more an operational initiative to ensure we remain on side from a tax perspective."
Responding to the conversation about why membership wasn't made aware of the changes in the works, Crigger says there simply wasn't a necessity. 
"When a board of directors is investigating tax status and operational initiatives, we generally are a policy board, and operations falls to staff with oversight from board of directors," says Crigger. "The provision of a taxable entity isn't really a membership decision because we have an obligation to membership as members of the board to ensure we keep the organization on side [both in terms of] tax and legal. We need to protect the non-profit status of our organization and in doing so we are keeping in line with government regulation and our auditor. So, the conversation about realtors not knowing about these operational changes -- there wasn't a necessity for it."
Furthermore, frankly, the concept is hardly original. In fact, it wasn't too difficult to predict a for-profit arm coming to Toronto. Crigger points to many real estate boards throughout North America -- including Calgary and Montreal, just to name a few -- that already have taxable entities. TRREB will, however, become the first region in Ontario to form a for-profit arm. And, frankly, that's big news.
At the end of the day, Crigger says the money earned from the subsidiary will only go toward benefiting TRREB members.  
Real Estate News