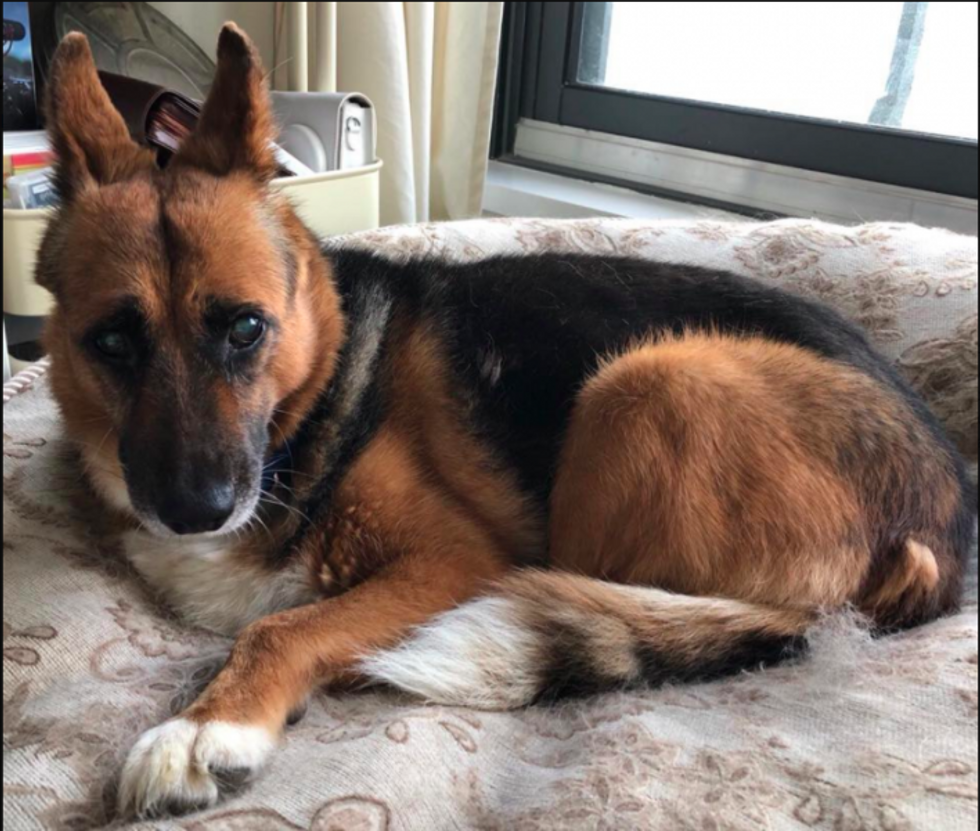 (Photo courtesy of Twitter.com/via PCPapadopoulos)
Last Monday, it was the scene of one of the deadliest mass killings in Toronto's recent history. Sunday night it was the scene of strength.
---
Thousands of people gathered at Mel Lastman Square to honour the lives of the 10 people who died and 16 who were injured in the Toronto van attack.
Even before the interfaith vigil began, the city's solidarity was displayed when thousands of people walked from two parks at opposite ends of the long stretch of the crime scene.
When the ceremony began, 10 lit candles were set upon the stage: one for each person killed.
In her opening remarks — to a crowd that included Prime Minister Justin Trudeau, Premier Kathleen Wynne and Mayor John Tory —Rev. Alexa Gilmour said, "You and I know that no one mourns more keenly than the families of those women and men killed on Monday."
The United Church minister continued, "And when the vigil ends and when the media cameras turn away, they will continue to be pilgrims on grief's lonely road. But you and I have come here tonight to tell them that they do not have to walk it alone."
The evening included more than an hour of prayers and music. It ended with two nearby high school choirs singing the national anthem.
The Globe and Mail cites one of the schools, Earl Haig Secondary, as the place where one of the victims, Renuka Amarasingha, spent the last morning of her life working in the cafeteria before she was struck and killed.
Toronto will remember those who lost their lives in the attack
Renuka Amarasingha, 45
Andrea Bradden, 33
Geraldine Brady, 83
So He Chung, 22
Anne Marie D'Amico, 30
Betty Forsyth, 94
Chul Min (Eddie) Kang, 45
Ji Hun Kim, 22
Munir Abed Najjar, 85
Dorothy Sewell, 80.
Community