Industry Profiles
Premier Kathleen Wynne: Toronto's Real Estate Influencer of the Year
EXCLUSIVE
Premier Kathleen Wynne says she had serious concerns about the government sticking its nose in the red-hot, runaway housing market in Toronto, despite being urged to weigh in.
"I was initially very reluctant to interfere with the market because the real estate market goes up and down. I didn't believe that government should have its hand in a market like that unless there was a real imperative," Wynne told Storeys in an exclusive interview about how she came around to thinking the time had come.
Sitting in her Queen's Park office, decorated for the holiday season, Wynne said it became clear to her that market behaviour was "irrational." She said she knew something had to be done to cool things off or it was feared there was going to be an entire generation that wouldn't be able to afford a home in the GTA, especially Toronto.
"It (housing prices) seemed irrational to me. It didn't seem to be based on anything … I was concerned that there was no downward pressure on the market," she said.
"It just got to the point where it just felt irresponsible not to do something."
Fair Housing Plan
The 16-point Fair Housing Plan was passed in April 2017 by the Ontario Legislature. It introduced a 15-per-cent tax for foreign buyers, expanded rent control to all private rental units — including those built after 1991 — created a $125-million, five-year program to encourage construction of new rental apartment buildings by rebating a portion of the development charges, made available more provincial land available for housing, and more.
"More and more frequently parents or young people were saying 'we just don't know how either our kids or we ourselves as a young family are going to be able to find a place to live', and I was hearing that in the core of Toronto and I was hearing it in York Region, Peel and all over the GTA," she said.
When housing prices in Toronto jumped by 33 per cent year over year, alarm bells started to sound.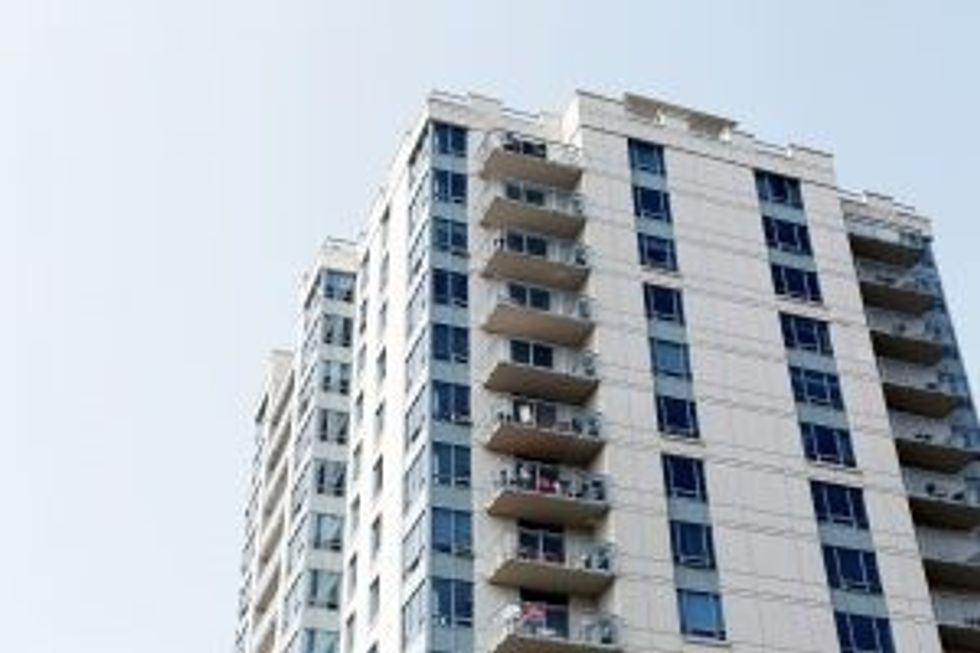 "I think what we have done by putting this plan in place is we have introduced some fairness into the system. We have put some of that downward pressure on and that's why you are seeing a cooling, and we are monitoring it very closely."
Representatives from the Ontario Real Estate Association and the Federation of Rental-Housing Providers of Ontario (FRPO) say the long-term effect of the government's cooling-off legislation remains to be seen, but they fear the stock of new homes and rental units will dry up as developers react negatively to the slowing market, making matters even worse.
Psychological impact
Ontario followed the lead of Vancouver and introduced the foreign buyers' tax, which acted as a kind of psychological impact that cooled off the market in rather short order even though many agree the threat of out-of-country buyers driving up the cost of existing housing was little more than a straw man.
Government and industry alike agree there weren't statistics — and still aren't — to support the tax. Nevertheless, it worked its magic and home prices dipped from the ridiculously high to the barely affordable. Suddenly, a truce was called on the bidding wars, and homes that sold in less than a day are now in some cases sitting for weeks.
Not having cold, hard facts on the influence of foreign buyers, said Wynne, "was one of my concerns because we didn't have good metrics … that's one of the reasons I was reluctant and I think what's going to happen as a result of … us putting this speculation tax in place, we are actually going to be able to gather some numbers … about what's happening in the market."
Concerned about the pace
Wynne said rent controls were thrown into the mix because "I was very concerned about the pace at which rents were going up in buildings that had been built after 1991 because there were no constraints on those, they were not controlled by the rent increase guidelines."
Actually, when Wynne was elected to Queen's Park, rent controls was one of the issues she ran on.
While the Liberal government at the time did make "some real changes around rent controls," it did not — at the urging of developers — impose rent control on rental buildings erected after 1991.
"We were told by developers that if we did that then we wouldn't see rental stock being built. That was 2003-2004. We didn't see a lot of rental stock being built. Fast forward to 2017 and what I said to developers was 'you said you were going to build rentals and it didn't happen.'"
And as a result, she said, "people (were) renting condos … at exorbitant rates and those rents (had) no control on them and so that's why we put controls on them. Now all of the private market rentals are under the provincial rent guidelines."
Moved to Orangeville
Like everyone else, Wynne knows people who fled Toronto because of the high cost of housing. Her daughter, Jessica, along with her husband Stan, moved to Orangeville nine years ago "to be able to afford to buy a house."
Even then Wynne was mulling over in her mind where it was all going to end. "I did think, what does all this mean? How far out are kids going to have to go and how far are they going to have to commute in order to be able to find a place to live," she said.
Wynne recalled that she and her then-husband Phil bought their first house in 1981 when interest rates were 18 per cent. That semi-detached on Fairlawn Avenue in Toronto cost about $160,000 and she says that same home would easily go for $1 million today.
In about 1989 they moved down the street to a detached home and paid about $350,000, selling it in 2013 for just over $1 million. Wynne explains all of this to illustrate the upward curve in the market that would eventually take off like a rocket with no end in sight. That is until the new rules were applied.
Double-edged sword
Wynne said the hot market in large part is the result of people wanting to move to Toronto — the kind of urbanization that is happening around the world.
"Toronto is doing very well and people want to live here. It's kind of a double-edged sword. People want to live in a place that is thriving. It is a great city, it's a great region," she said.
Tim Hudak, CEO of the Ontario Real Estate Association (OREA), said "there is no doubt that Premier Wynne's 16-point plan took a lot of steam out of the market" but "it did so, I will argue, for largely psychological reasons."
Hudak, the former leader of the Ontario Progressive Conservative Party, said the "real problem is housing supply — both the availability of homes and the choice in the type of homes."
"The long-term issue is lack of supply," he said, adding that even now "we're not building enough supply to keep up with demand, so you have more people chasing fewer houses and therefore prices will be going up."
Hudak said his association was consulted several times in the run up to the Fair Housing Plan "and they took our advice in a number of areas, particularly around increasing housing supply … and removing much of the red tape that causes delays in new housing coming to market."
The government's plan created a new housing supply team consisting of civil servants whose job it will be to identify barriers to housing developments and work with developers and municipalities to find solutions.
Hudak takes credit for convincing the Wynne government to make the foreign buyers' tax broad based, unlike B.C.'s decision to make it Vancouver specific.
"They did follow our advice by making it stretch from Kitchener-Waterloo to Peterborough to Niagara Falls."
Out of reach
Hudak, a father to two girls, said one of the things that motivates him as head of OREA "is to make sure that the Canadian dream of home ownership doesn't skip a generation." He added unless the supply issue is addressed "home ownership is going to slip further out of reach for the next generation."
Jim Murphy, president and CEO of FRPO, is blunt in his assessment of the Liberal's Fair Housing Plan with respect to its expanding rent controls.
"We think it was very much a politically motivated decision, it wasn't necessarily good policy," he said.
Murphy said the government's move will exacerbate what is already a shortage of rental units, noting that Canada Mortgage and Housing Corporation's latest vacancy numbers for this year show only one per cent for rental buildings in Toronto and about two per cent province-wide, while condo vacancy — regarded as a secondary market — is only 0.7 per cent.
"So, we have a real crisis in terms of supply," said Murphy, pointing to a recent study by the Ryerson City Building Institute that concludes the province is short about 8,000 rental units.
Murphy said the newly expanded rent controls couldn't have come at a worse time.
"What was really disappointing about this was the timing, because we had seen in the last couple of years a renewed interest … in purpose-built rentals," he said, arguing that developers are already worried about what the government may do next.