Real Estate News
Average Rent Prices in Toronto Down for Eighth Straight Month
It's official: Toronto's rental market has softened — for the first time in years — and July continued to see average rent prices fall for the eighth month in a row.
This is according to the latest rental report from TorontoRentals.com and Bullpen Research & Consulting which found that, year-over-year, the average monthly rent for all property types has sunk a whopping 11% in the former City of Toronto.
Meanwhile, a number of nearby areas experienced double-digit annual rent drops, too: East York plummeted 16%; North York, 12%; and Oakville, 11%; while Mississauga saw a 10% drop.
Not in the double-digits but also near and dear, Etobicoke sunk 7%, while Vaughan and Richmond hill saw decreases of 6% and 9% respectively. Scarborough saw a notably smaller drop than other regions surveyed — down only 1.7%, and beaten for the lowest spot only by Burlington's 0.2% sink.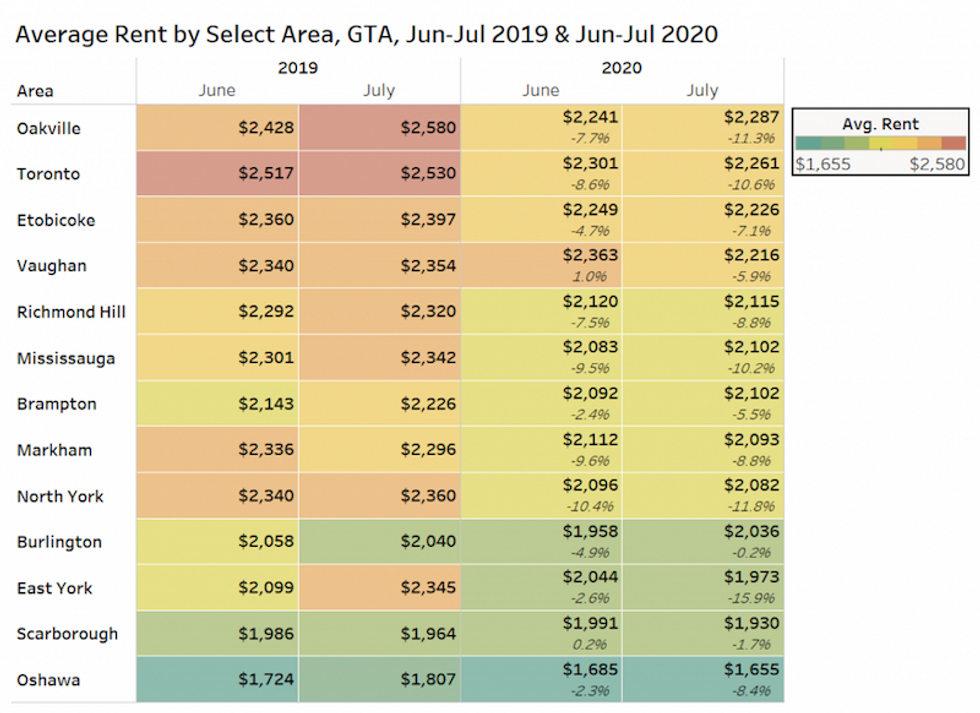 Diving into specifics for Toronto itself, most neighbourhoods have experienced average monthly rent declines where condominium apartments are concerned; on average, condo rental rates in the GTA are down 10.2% annually. The Waterfront-Communities-The Island is the area that's seen the largest drop; this swath of the city encompasses much of the most-recently completed condo supply, and the average asking per square foot sunk more than 9% y-o-y.
READ: Durham Housing Market Forecast to See 14% Jump in Average Home Prices This Fall
But it's not just the new condos that are impacted. Regardless of how old the condos are, the report says, "rent declines appear to be impacting all products available." If the rental market continues to soften in the way it has been, more investors are likely to sell their suites. In fact, July's data indicates the resale market's increasing strength, with sales up 7% y-o-y, and prices up 9% annually in the GTA.
On top of all these shifts, the downtown core has lost some of its value — an understandable situation, considering that for many, proximity to office spaces is less important than it was before.
"With a large part of the workforce still working from home, there is a greater need for more space for home offices and a diminished need to be near a downtown office," said Matt Danison, CEO of Rentals.ca.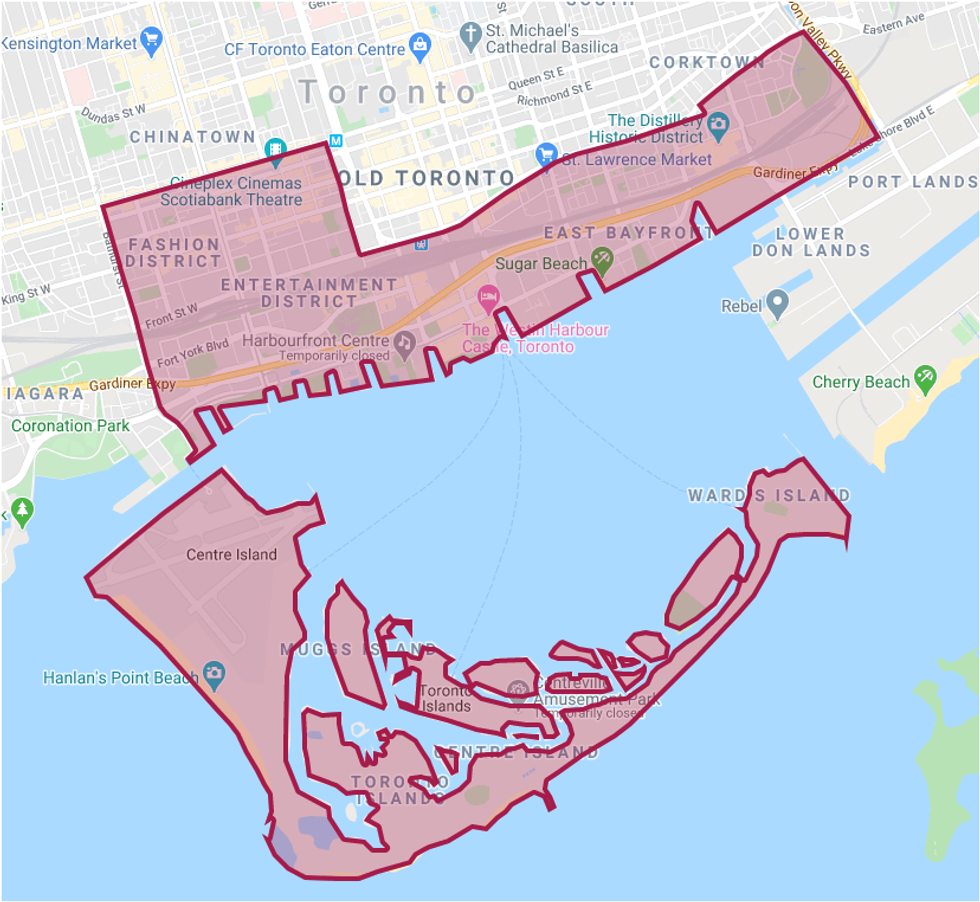 Condos aside, following a three-month dip resulting from the COVID-19 pandemic, the average rent for apartments was higher in July of this year than it was during the same month in 2019 — a whole $35 higher, up to $2,065 from $2,030.
"Apartments were hot in 2019," says the report, while the annual growth rate for this January was just shy of 17%. The pandemic, however, and the lack of demand that stemmed from it, meant a speedy drop in the average rent which, by April, turned negative. Over the last two months, average rent trended up, bringing the annual growth rate was about 2% in July.
Whether or not the economy's reopening will result in increased rental demand, it's still too soon to tell, but one thing's for certain… for landlords and owners, the introduction of rental incentives isn't a shabby idea.