Toronto
Sponsored
More and More Buyers Want to Live in a Post-Luxury World
Of all the terms we've heard used most often over the last year — "unprecedented," "quarantine," and "virus" considered — "post-luxury" is easily the one that brings with it the most intrigue, excitement, and hope.
Indeed, what "luxury" means is changing. The term's evolution is the epitome of out with the old, in with the new.
Of course, this isn't to say that drab and dreary are the new black. Consumers seeking post-luxury goods still desire the highest quality, but they're seeking layers of character that may not have been evident in lavish goods of days past.
As post-luxury enmeshes itself into the world of goods and services (think: increased transparency from names like Chanel; the declaration that "well-being" will be dubbed luxurious, post-COVID) it's no surprise the trend is working its way into the realm of real estate, too."We realize that luxury has taken on a new definition, and not in the traditional sense by any means," says Stella Salvador, Principal Interior Designer at Tridel. "It more-so revolves around a more intentional way of living… around convenience, around our time. Time is valuable, and it's probably the new luxury."
RELATED:
Spring to Bring Downtown Toronto Condo Market into Full Bloom
No Longer the Final Frontier: Space is Now the First Stop for Homebuyers
No longer are homebuyers seeking just the granite countertops, Chef's kitchens and top-tier appliances. Yes, those details are still desired — but developers are being asked to present them differently now, with more consideration and care than they were ever expected to before.
Answering this new consumer call, Tridel continues to provide Toronto with diverse, beautiful, personalized developments, which are suited to urbanites and ground-level home lovers alike. Boasting more than 80 years of experience, the brand holds up priorities of innovation, sustainable design, and — as Salvador says — informing, engaging, and empowering customers.
As such, when it comes to the designs of the developer's suites, Salvador says accessibility, opportunities for personalization, and outdoor living space stay top of mind. On top of careful spatial planning (optimization of square-footage is key, she says) and meticulous selection of finishings, the developer also has a design services team, who aid homebuyers through the personalization process for their suite.
And if you're someone who would love to make your future-home entirely your own, but you lean on the more introverted side, Tridel has an app for that.
"[With the app,] people can actually take their time; review finishes, and review their costs — because time is money, money is time — and we have an online catalogue of finishes. We really try to anticipate what people would be interested in, and we pre-price items, just to make the process easier," Salvador says.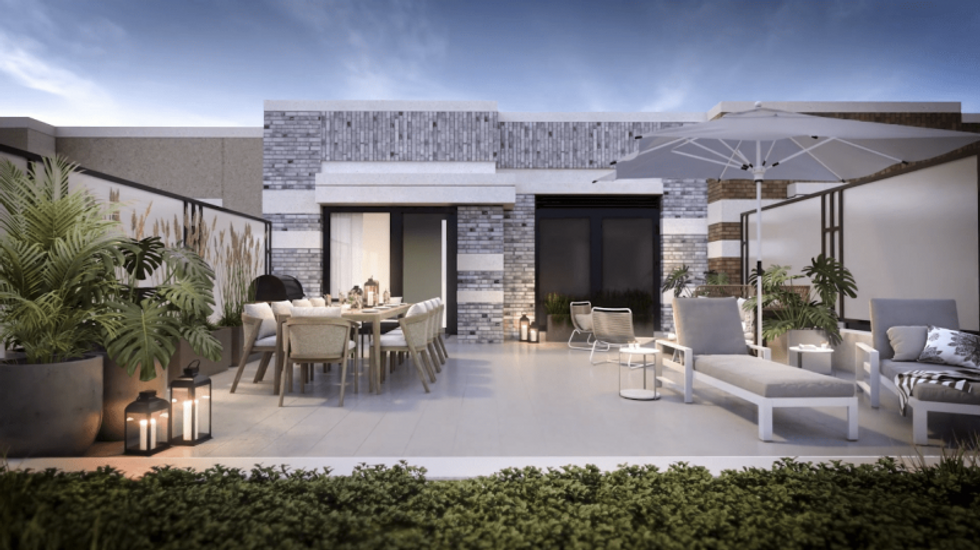 When it comes to new-luxury offerings, aesthetics are important… but they're not the end of the story. Ease of living, accessibility, and personalization are also integral to one's new luxury experience and — per Winson Chan, Tridel's Vice President, Sales Development — Tridel's got them all.
Tridel Connect, for example, means peace of mind through hands-free entry, efficient parcel delivery, alarm-system operation, and more. Chan explains that oftentimes, homebuyers don't realize how much a particular feature would impact their life, simply because they don't know it exists. Licence-plate recognition technology, for instance, "speaks to the luxury of time" Chan says.
When a guest comes to visit (because those days will make a comeback), this Tridel Connect feature means a virtual reading of your friend's plate grants them access to the building. Now you can spend those last few free minutes dusting off the mantel, or speed-tidying childrens' toys, instead of trekking down to the front entryway to meet your visitor.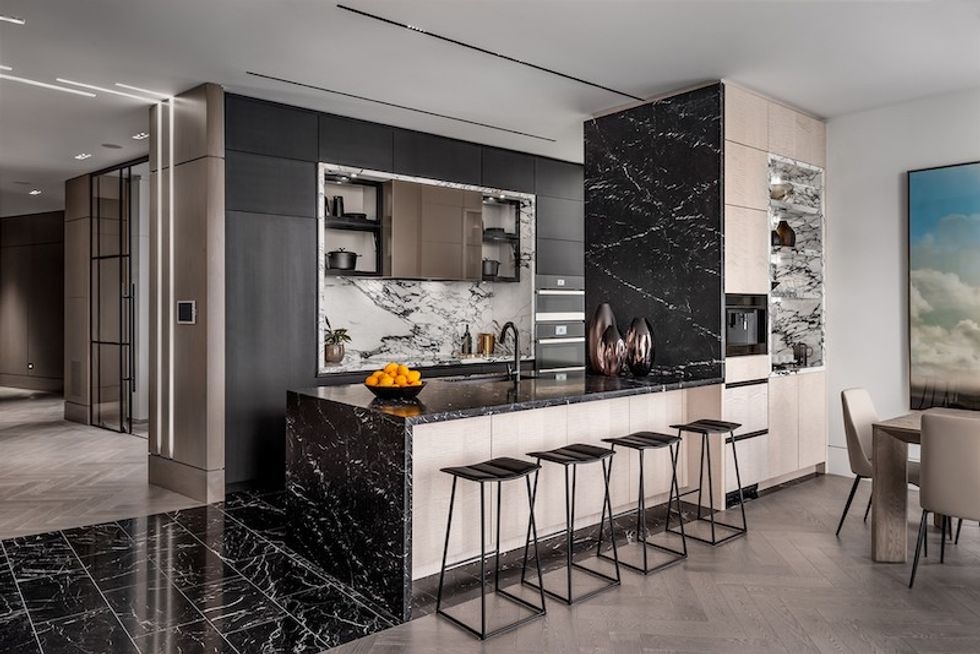 Also speaking to the tech-sphere, Tridel's Innovation Suite — located at Ten York and showcasing new smart home technologies and forward-thinking design — allows people to experience what could come to their home in the future. Have you ever imagined what arguments might be dissolved if the toilet seat could be flipped up or down on its own?
"That particular one alone would save us from World War III within the suite," Chan laughs.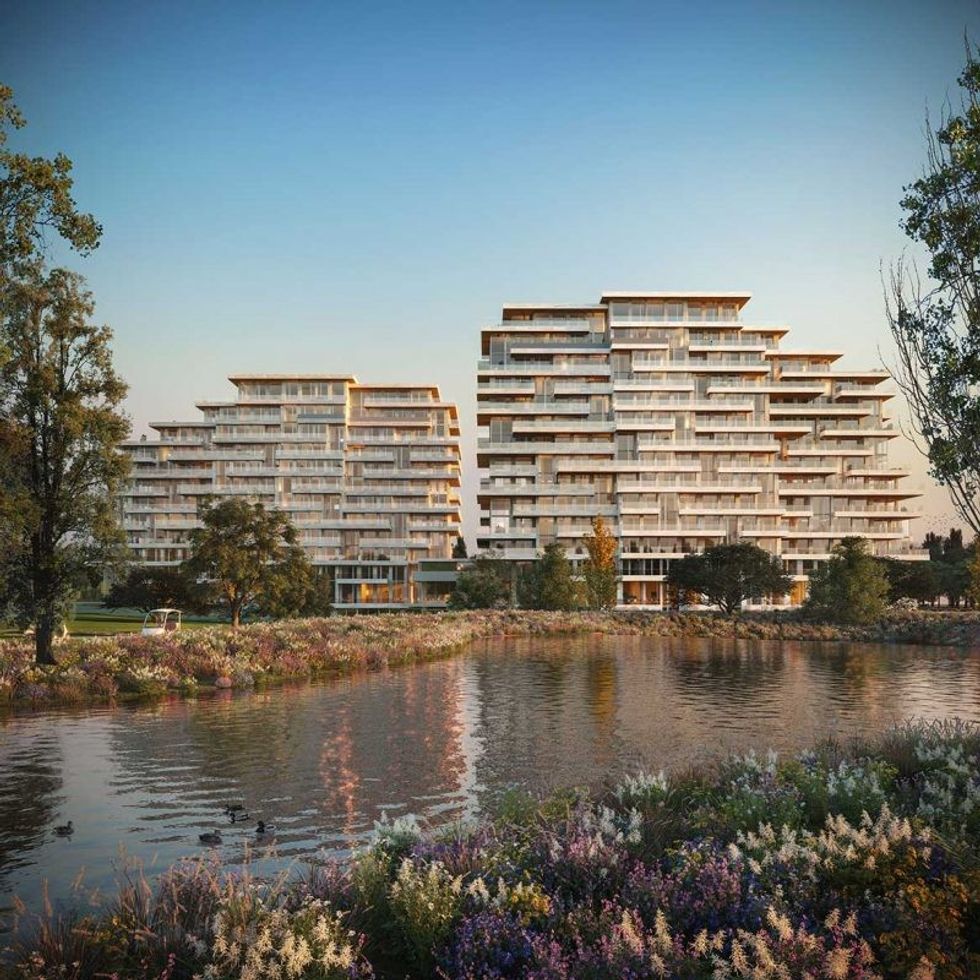 Space, too, is an integral component of the post-luxury experience. Lavishness which was previously thought only to be available in especially affluent neighbourhoods, or in the penthouses of downtown's tallest buildings, is now being nurtured in urban pockets with diverse character, charisma, and charm.
Some people may be more inspired, Chan explains, by the greenery and nature that surrounds a development like Royal Bayview, where 167 luxury home-sized residences are poised to overlook the private Ladies' Golf Club of Toronto. Someone keen on a waterfront experience may look to Aqualuna: the fourth and final opportunity for home-seekers to snag dwellings in the Bayside Toronto community.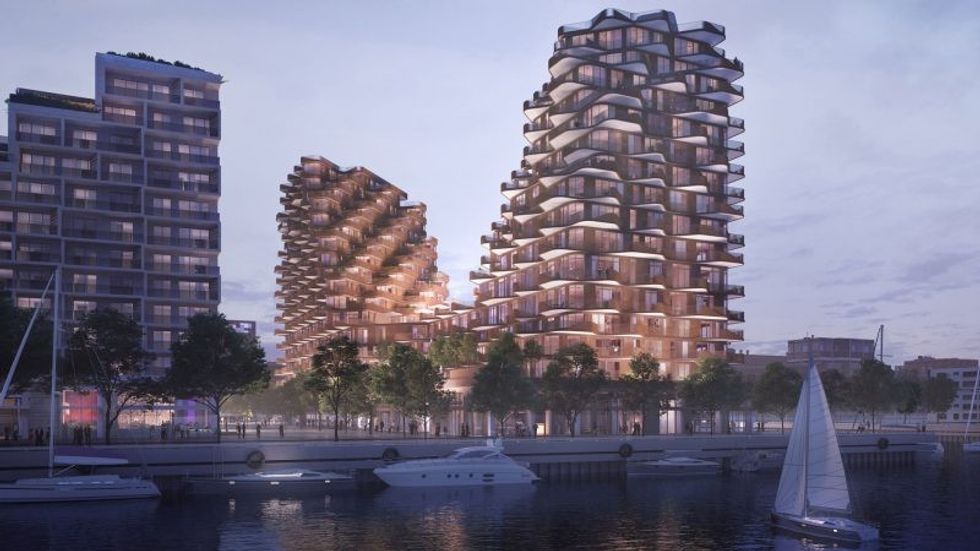 Meanwhile, there's intrigue and vibrance in one of Toronto's most beloved neighbourhoods — The Kingsway — and Edenbridge provides those on the hunt for a cozy-yet-classy experience a chance to settle in with the utmost comfort.
And of course, catering to those who love the classics, Tridel at the Well, situated in the heart of downtown, brings elegance and prestige to the city's centre, positioning its inhabitants perfectly for ultimate access to restaurants, museums, and shows.
The Well also lends itself to a subject that can't be separated from the concept of post-luxury and contemporary life: sustainability.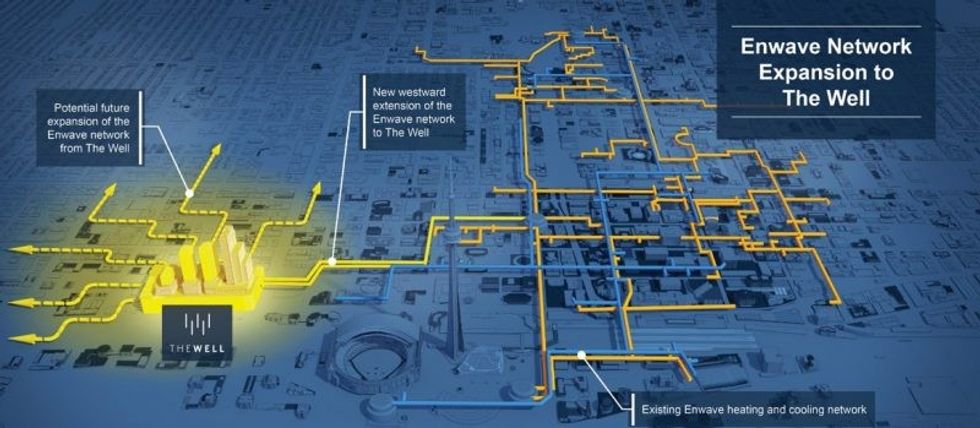 While eco-consciousness stands at the helm of everything Tridel does (the company's work is Built Green Built for Life, after all), what's happening under The Well is its own (beautiful) beast. Below the development, Enwave is extending its existing Deep Lake Water Cooling and hot water distribution networks by building a new energy storage facility.
Enwave's system "is the largest of its kind," as it harnesses renewable cold temperatures from the depths of Lake Ontario and uses said energy to cool residential and commercial buildings, hospitals, campuses, and more. "This innovative technology displaces 55 MW of energy a year from the grid – equivalent to powering eight hospitals," says Enwave's site.
While the well that's under The Well may not be visible to residents, its presence will serve as just another way their home is, quite literally, taking care of them. And just as the project's foundation is ultimately caring for those who will reside over it, Salvador says its interior will do the same.
"It's not enough just to be pretty. That's not the definition of good design," she says. "[Finishes] have to contribute to the wellness of people," she says, and where space-planning is concerned: "we need to make sure we make full use of our space."
(But, in true interior designer fashion, Salvador does stress that aesthetics maintain importance: "It has to be beautiful. All things should be beautiful.")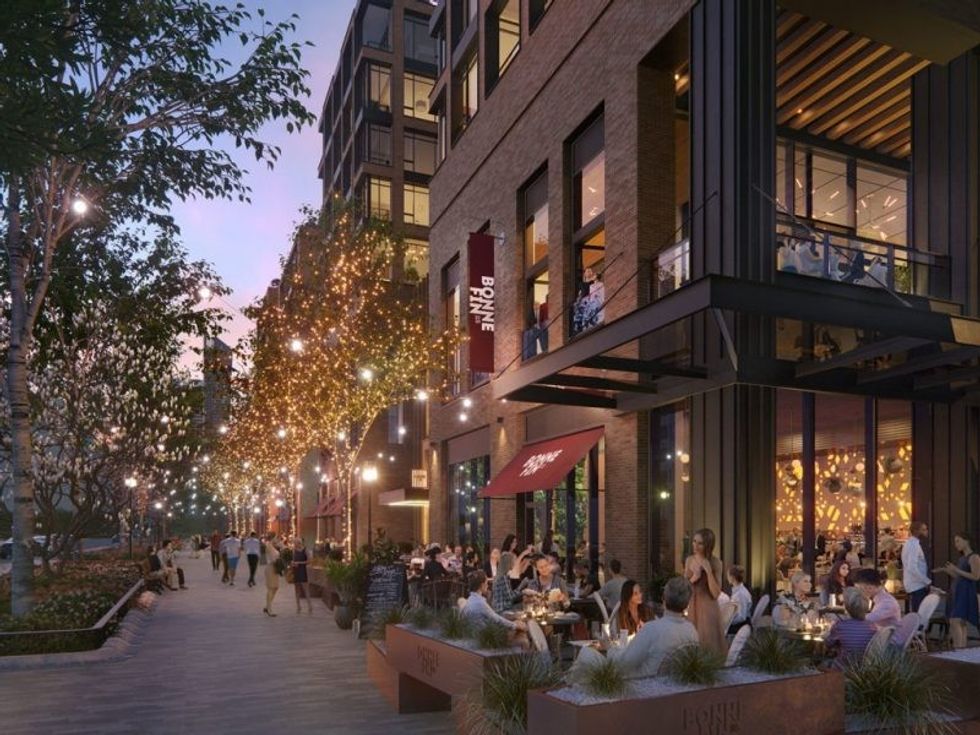 Chan, who has worked with Tridel for 26 years, confirms the meaning of luxury — and what people seek in relation to it — has certainly changed in his time at the company.
"Before, condo living was still new, so we had to focus on our presentation: Let me show you what we can offer. Now, clients are much more informed and come to us with what they want," he says.
Indeed, the new-generation of luxury-seekers calls for development companies to be sensitive about the market and its luxury sphere, and to respond to the asks of consumers.
Through each of these new paths forward, Tridel is leading the way.