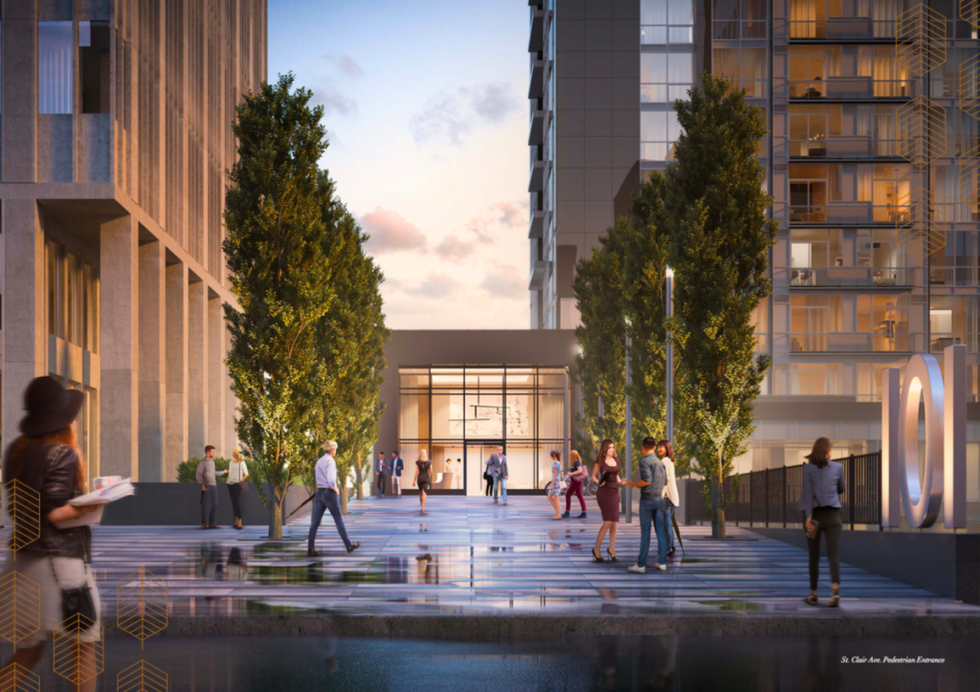 When it comes to finding high-end rental options in Toronto, signing a lease on the perfect property may be something of a luxury.
---
But, if you're looking for something above average, a new development on St. Clair West might provide the solution for your search.
"We know there's a place in the market for the larger, high-end rental unit," says Joseph Feldman, director of development with Camrost-Felcorp Inc.
The Toronto-based development company has a portfolio that includes dozens of buildings and thousands of residences, including the Imperial Plaza Condominiums at 111 St. Clair West. As they planned for the adjacent site at 101 St. Clair West, Feldman says the firm had someone other than condo buyers in mind.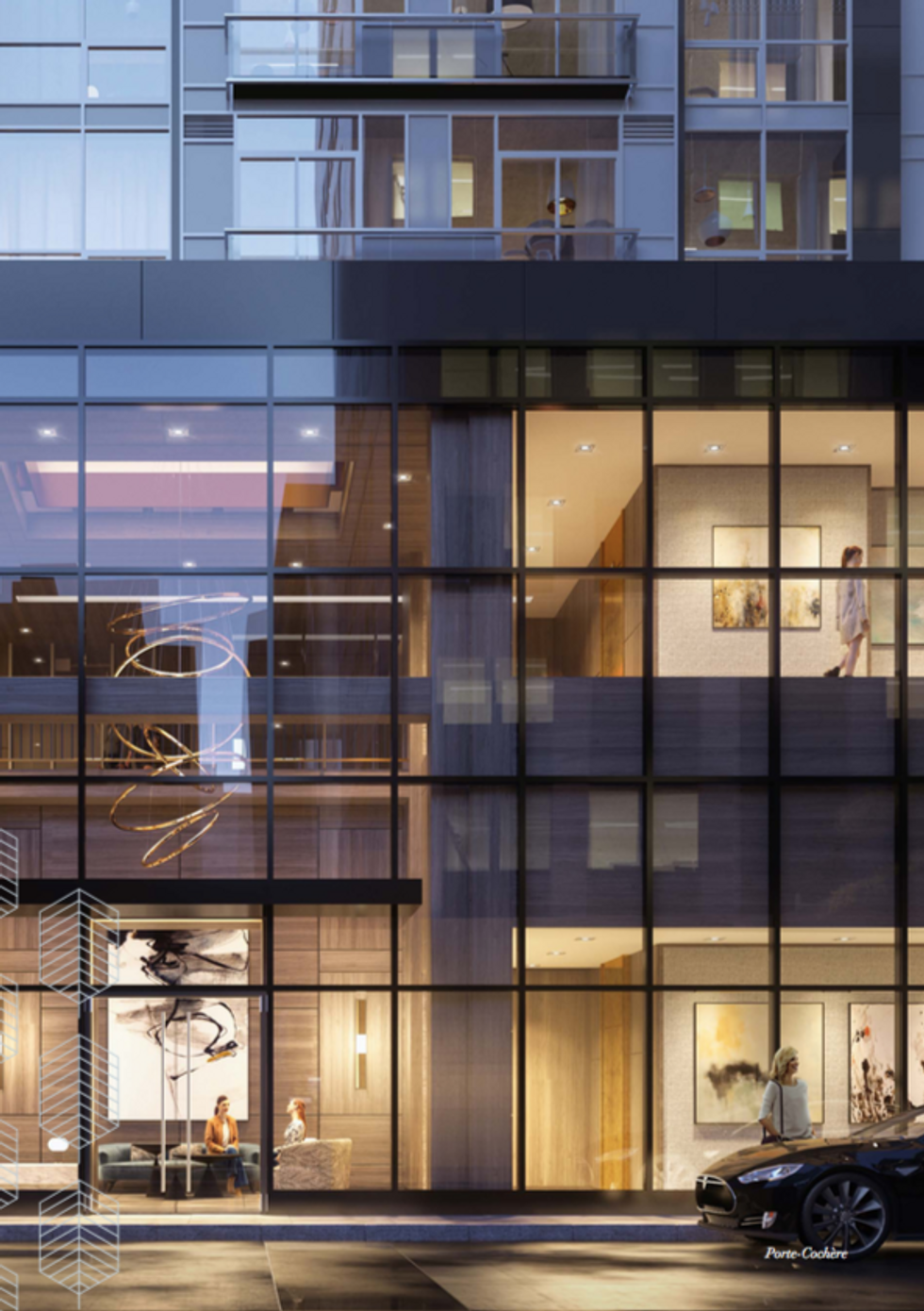 "We decided to take a different approach by building a very high-end luxury rental to meet that niche. We're leasing up a lot faster than we thought we would, which shows we've hit a market that's been historically underserved."
Feldman says they decided to make service the name of the game at 101 St. Clair West. The 229 rental units will offer the kinds of amenities and concierge service rarely seen in the rental market.
"It's a very small building relative to some developments in Toronto, with just over 200 units. Many new condos have 300 to 400. But the level of service, the staff we're employing, surpasses anything you'd see in a typical building.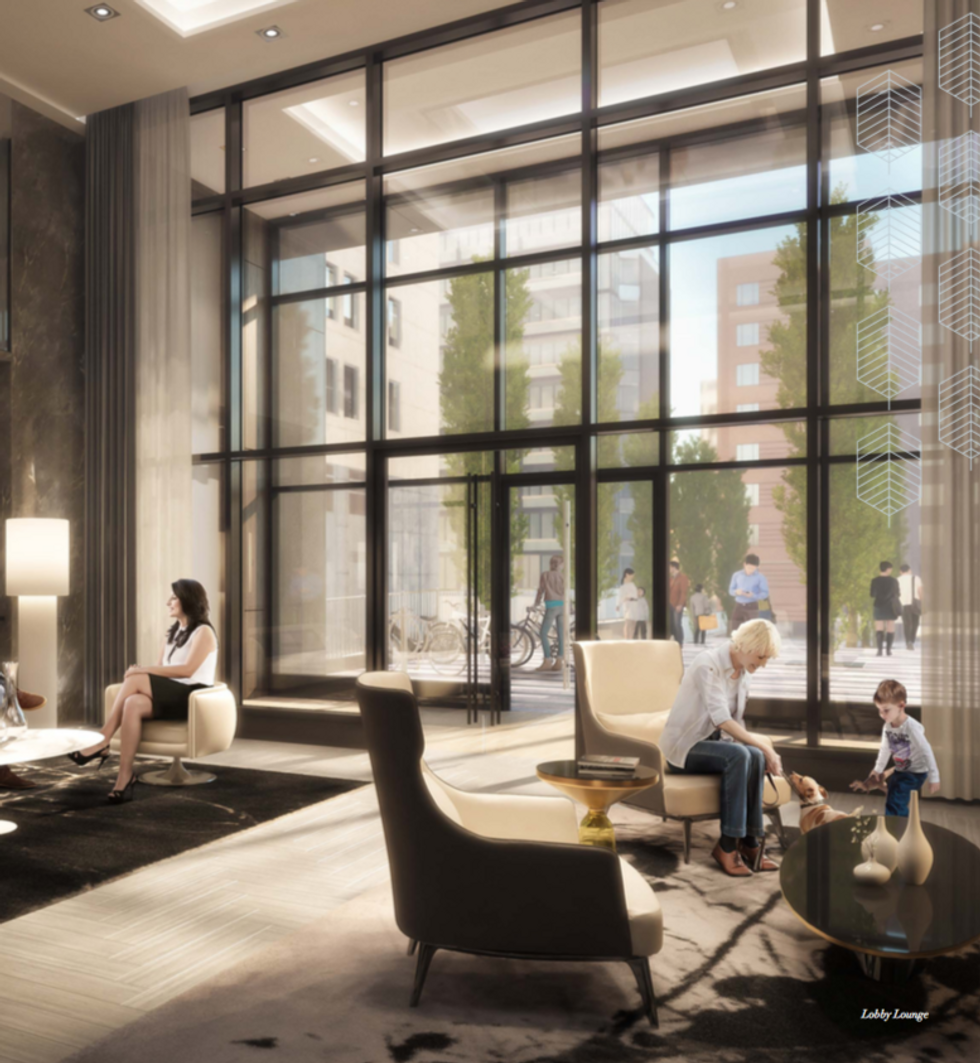 "In order to really allow people to enjoy that carefree lifestyle, we have a hotel-style 24/7 concierge. We did things like employ a day porter to pick up packages to free up the concierge from having to worry about that duty, which is itself a full-time job. It's details like that differentiate this build."
The difference continues into the units themselves.
Feldman says since the company is invested for the long-term, the finishes in each unit are designed to be durable and beautiful.
These finishes and features include things like recessed lighting and closet organization.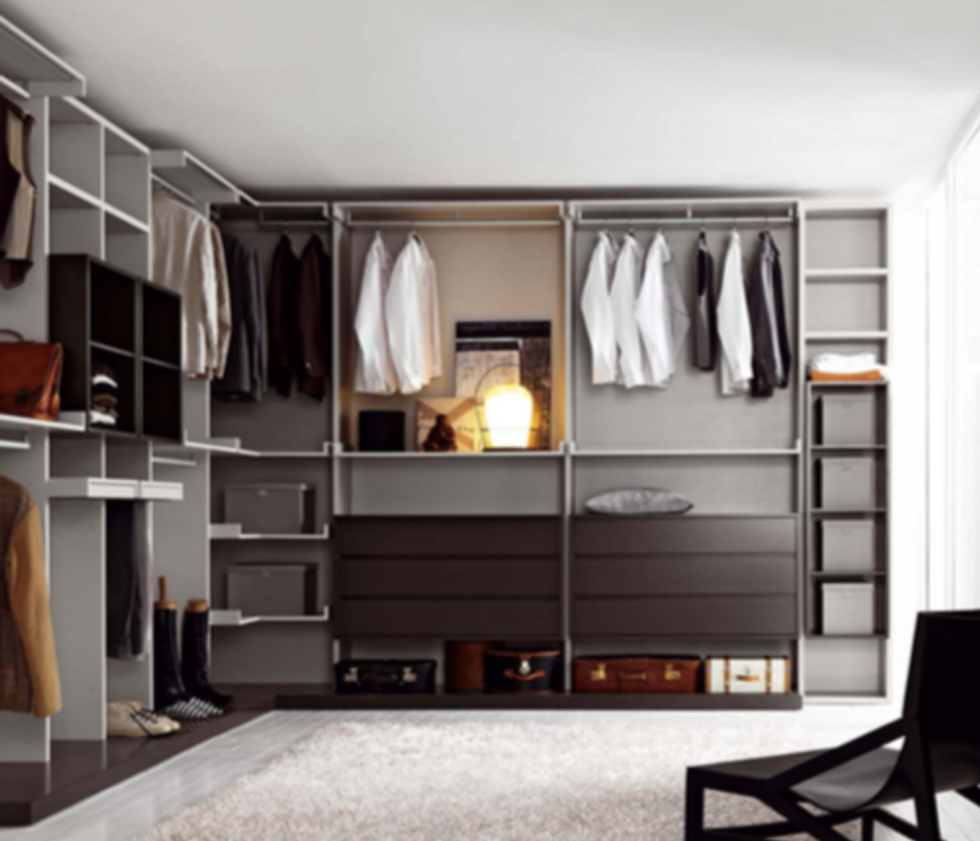 Some units have a walk-in laundry room with a sink, a den, outdoor space, even walk-in closets. However, those features aren't just packed into a penthouse.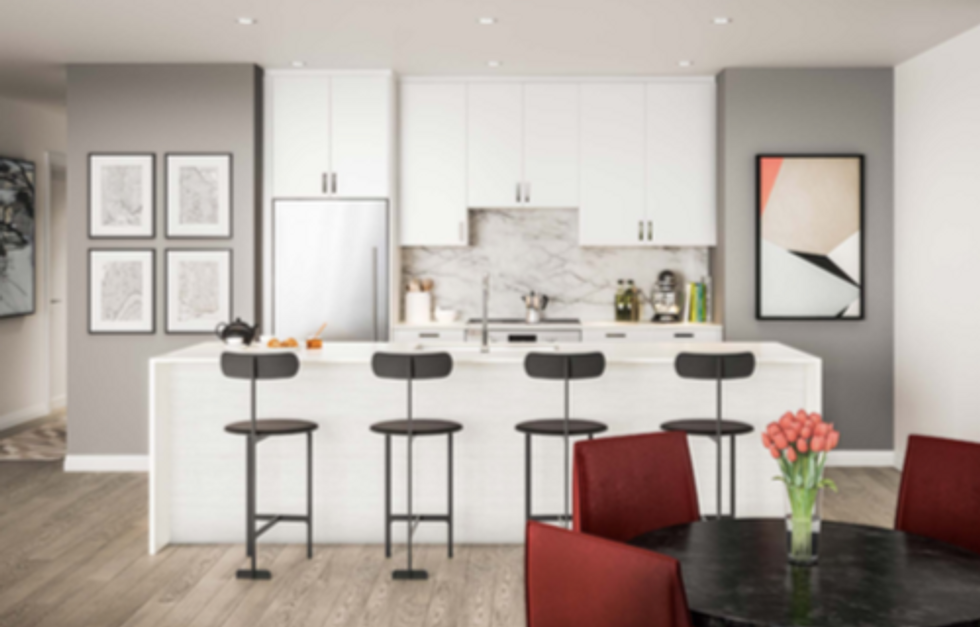 "The demographic we've seen the most are downsizers who might be from Forest Hill or Rosedale, places like Oakville. These are people who are interested in more flexibility in life, but might want to experience the luxury condo lifestyle before making the investment," says Feldman.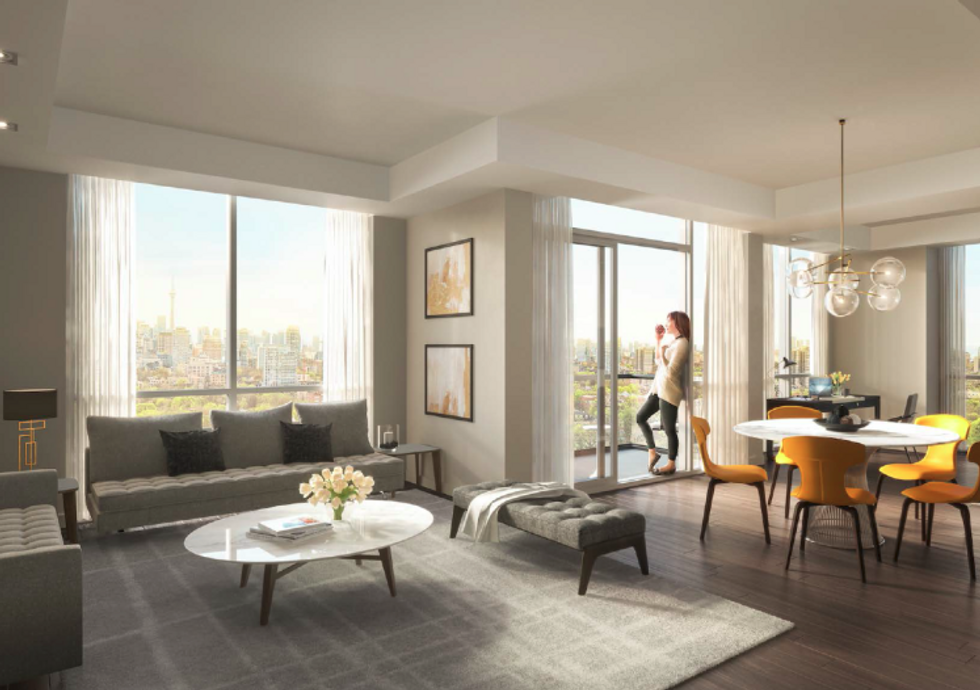 "When that demographic comes in, a lot of these individuals say, 'I can't make do with less than 2000 square feet.'  But when we walk them through one of the 1500-square-foot options and they say, 'Great! How large is this one?' They're shocked at the size. It checks all the boxes and it doesn't feel small."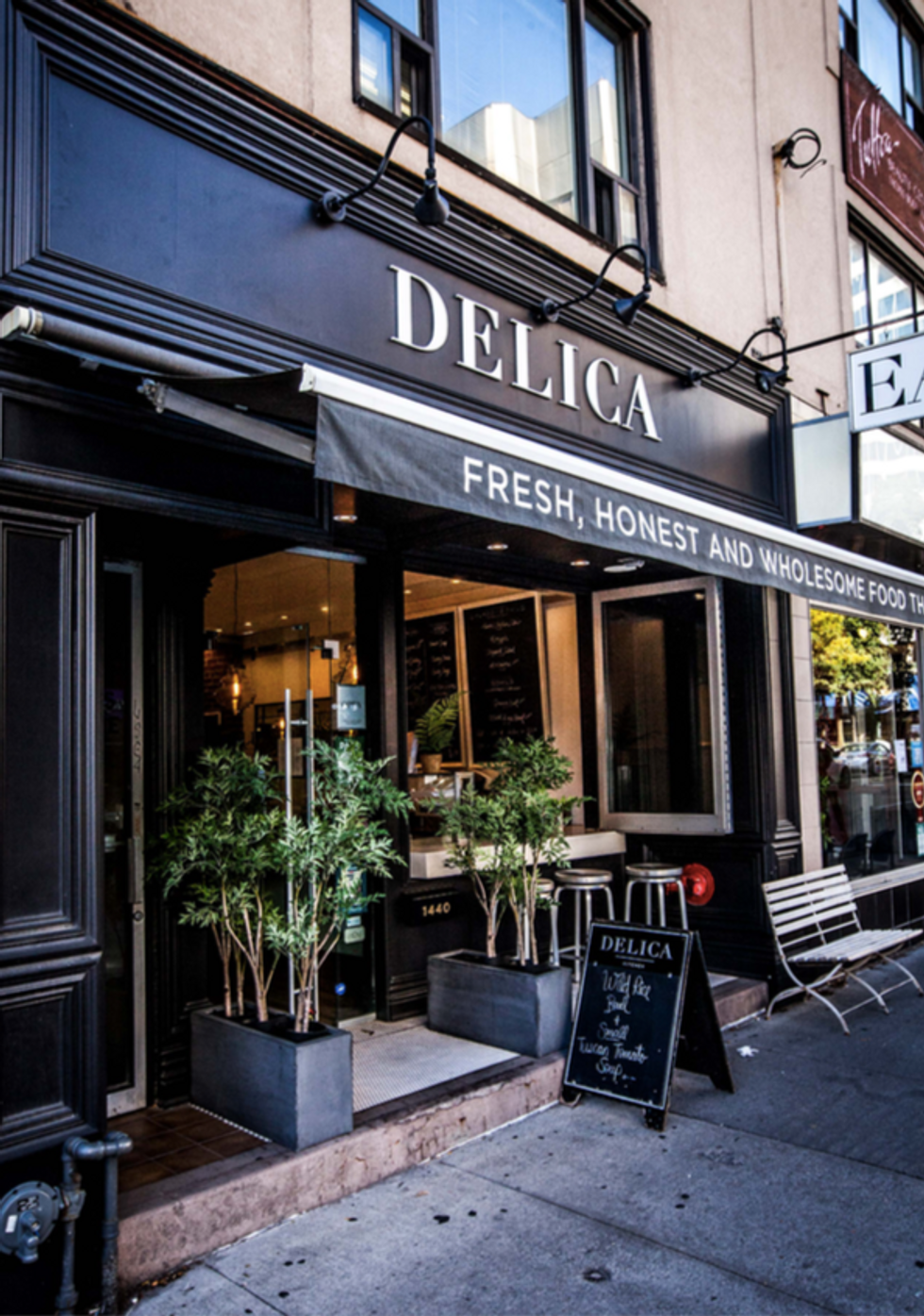 This 101 St. Clair West building is just the latest phase of the planned Imperial Village community, encompassing nearly a full city block near Avenue Road. Already operating on the site of the old Imperial Oil headquarters, the Imperial Plaza condos are home to another part of the development that checks a lot of boxes for people used to the luxuries of a large home.
"In Imperial Plaza we took the basement, which was historically a lot of storage and mechanical space, ripped out the mechanics and put them on the roof," Feldman explains.
"In doing that, we made room for a 20,000-square-foot amenity complex."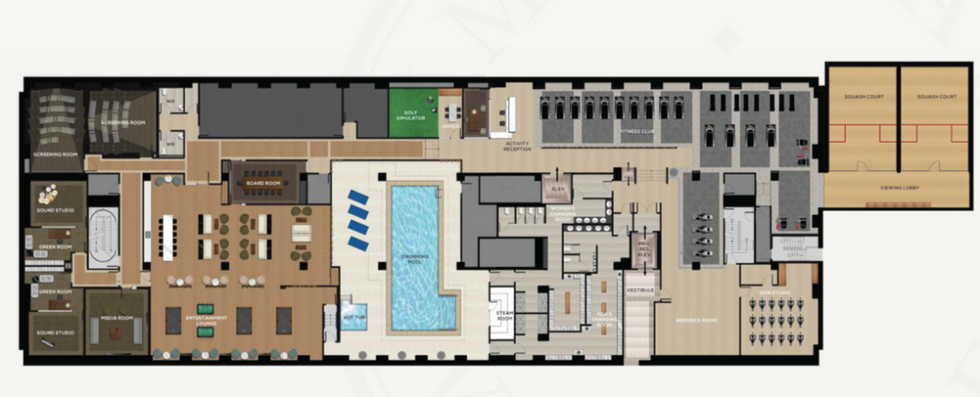 The amenities in the Imperial Club include two squash courts, a basketball hoop, and a fitness facility with equipment, studios, and changing facilities on par with any of the city's quality gyms.
The Imperial Club also includes a swimming pool, steam room, hot tub, and even a golf simulator. Movie theatre rooms, sound studios for musicians, and party room space makes it simple for residents to entertain.
"What we've heard from downsizers with grandkids is that this makes it easy to spend time with them. They can take them for a swim in the pool, play on the basketball court, there's even a foosball table," says Feldman.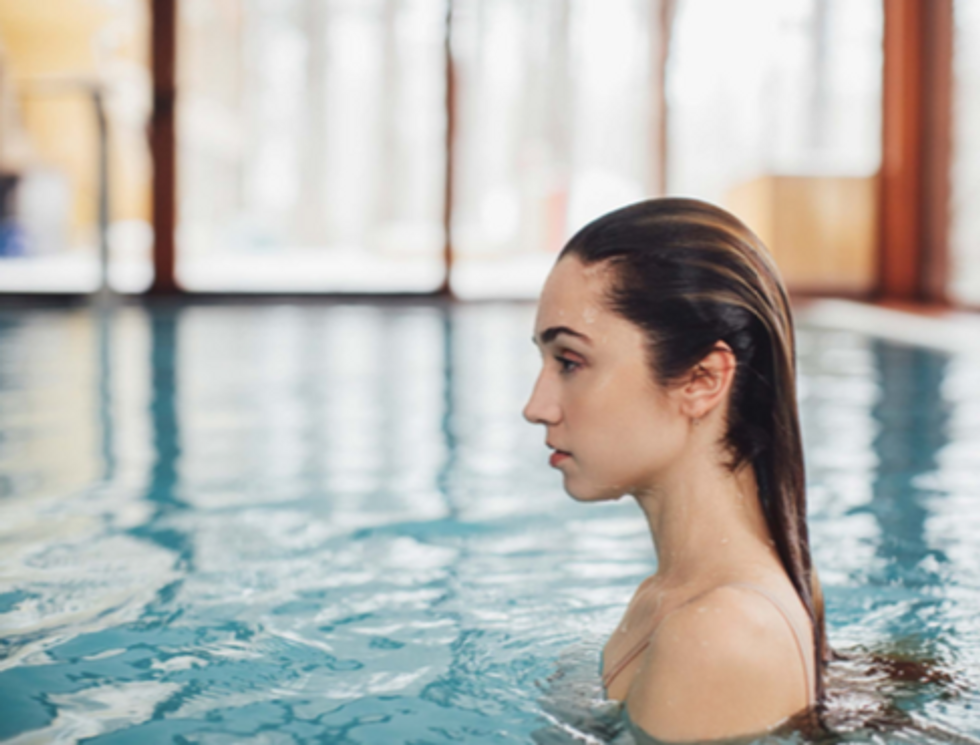 The company started leasing to tenants in January and is already more than half full. With one-bedroom options starting at $2450 per month, Feldman says the property is also attractive to younger professionals who might be looking to upgrade their lifestyle without making the commitment to a condo.
With all the development has to offer, it might be hard to pinpoint the biggest selling point to potential renters. But Feldman thinks he knows.
"In the lobby of Imperial Plaza there's a Longo's market and an LCBO. Residents can grab dinner and drinks on their way home. They can pop down in their pajamas if they need something.
"It's funny because if anyone asks about amenities, a lot of time I keep it simple. I say, 'You have a liquor store and a grocery store in the lobby.' I don't even touch on the Imperial Club and that's often enough."
Renting