Real Estate News
Does Uncertainty Breed Opportunity in Toronto's Condo Market?
Toronto's real estate market has dialed up the drama since COVID-19 changed life as we knew it.
While the market for single-family homes has remained red-hot since late spring 2020 — continuing to break records for price and number of transactions — the condo market has been more of a roller coaster ride.
Opinions are strong and varied as to whether it's a good time to buy a condo, whether it's a good time to sell a condo, and on the fate of the rental market in general. So, what's the deal?
"With uncertainty comes opportunity," says Simon Mass, founder and CEO at The Condo Store Group of Companies.
For Mass, the most surprising thing we've seen in the condo market in the past year has been the panicked reaction (or "overreaction," he says) to the decrease in rental prices and occupancy rates in Toronto. "Thinking that owners and investors were frantically out there selling because — for a short time they are collecting (according to one report) $2,000 on average and not $2,400 — is silly and certainly does not jive with the TCS model for capital gains and investing," he says.
In terms of occupancy rate, Mass acknowledges that the reported rental unit vacancy rate went from 1.1% to 5.7% over 12 months during the pandemic. With this, Toronto rents suddenly went from sky-high to prices we may have seen nearly a decade ago.
"But you need to look at it the opposite way; it is not as if the city was barren and abandoned," says Mass. "If something goes from 98.9% to 94.3%, that's obviously a decline, but even the lower number is a strong indicator of the city's resiliency and a sign of how fast things will turn back to normal levels. But we saw overreaction in 2008 as well and the only losers were people who listened to the noise versus taking advantage of the opportunities."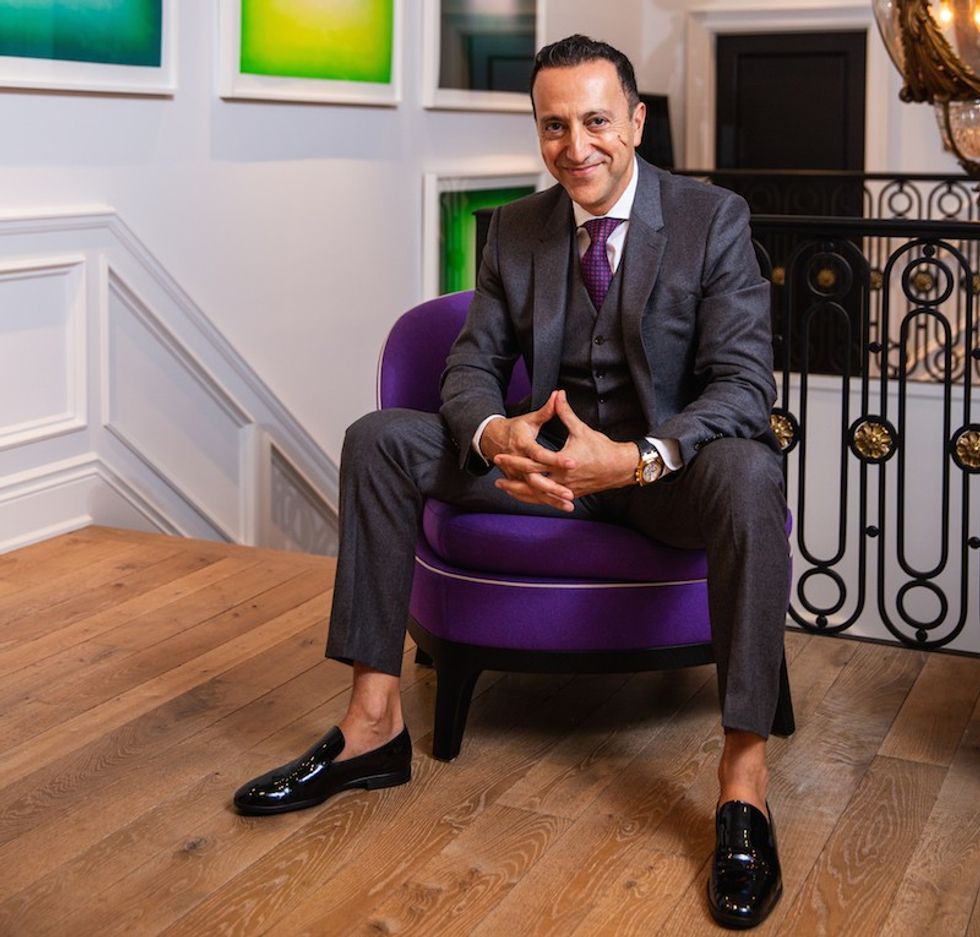 Mass says turning to lessons from the 2008 economic crisis are wise when it comes to today's condo purchases and reiterates that there is indeed opportunity in uncertainty. "The people who sold for fear of the market declining forgot to realize that life will go on after the crisis is over," says Mass. "For example, we purchased a significant amount of real estate during, and in the wake of, that 2008 situation, and the returns we saw on those investments were triple digits only a few years later, let alone what it would be after 10+ years."
For long-term investment strategy, Mass and other experts agree that it's rarely ever a bad time to enter the market. "But it's also important to know your limitations and not overextend," says Mass. "Stay slow and steady and in-line with what you can afford."
For some — especially those who don't want to be burdened with the actual responsibility of home ownership in the near future — the best option may be to buy pre-construction.
"To not only be a part of the recovery of Canada's biggest and best city, and the place you call home, but profiting from it, is an incredible feeling and a beautiful concept," says Mass. "You are buying a 2025 condo with 2021 pricing – and if you invest and buy through our investment firm TCS — you'll have the added advantage on the general public by having lower deposit commitments, which ultimately will significantly increase your return on investment."
Mass stresses that there are ebbs and flows to pricing and market conditions, but that the market will increase with time. "That is what you are buying; time for appreciation and the knowledge that bricks and mortar isn't like stocks, where the value of your investment could go to zero."
The reality is — though it may not seem so at the moment — life will return to some semblance of normalcy in Toronto once the border reopens, offices come back to life, and in-person post-secondary education returns as the norm.
"When confidence returns and people are eager to be social and interact with one another, when immigration not only returns but is kick-started, and students are back in campuses, the city will not only survive but thrive," says Mass.
He acknowledges that mortgage rates are always something to watch as you increase your leverage. "We know they will go up, but how much and how quickly? If they follow a normal trend and are managed appropriately by the Fed (which I imagine they will be), there will be nothing shocking happening on the interest rate front in the next several years," suggests Mass.
The biggest question that remains is when exactly we'll start to see a rebound in the condo market. "Will the condo market see pre-Covid prices and rental rates six months from now? Maybe not; but the progression toward the long-term trend will continue," says Mass.
He points to the housing shortage in the GTA. "When people witness and decry rising prices across the market in Toronto, it's the most basic economic situation, so it's reasonable to assume that prices will go up when supply is short," says Mass. "When the supply issue is corrected, then price increases will flatten out and the growth curve will normalize (do not look for decreasing prices, the market will still increase, just at a slower rate)."
Mass expects the market activity and volume to get quieter as 2021 and beyond rolls on, and prices to normalize and steadily climb as they normally would have if a pandemic was removed from the equation. As for the renters, the lower lease rates likely won't last and will return to the pre-pandemic range and beyond, says Mass.
"Once people return to the office, the notion of living too far afield and commuting for hours each way, every day, will become a chore that most will not be wanting to endure," says Mass. "Everyday life will get back on track; look at cities, or even countries, who have managed a decent level of recovery (while Canada lags behind with pandemic regulations, protocols, and mismanagements). Cities are coming back and people are striving to get back to living to their normal lifestyles — take-out will be replaced with full restaurants and bars again."
And, presumably, vacant condo units will once again fill with people wanting to take advantage of Toronto in all its back-from-the-dead glory.
One thing's for sure, at least one major buyer is counting on that kind of mass appeal.