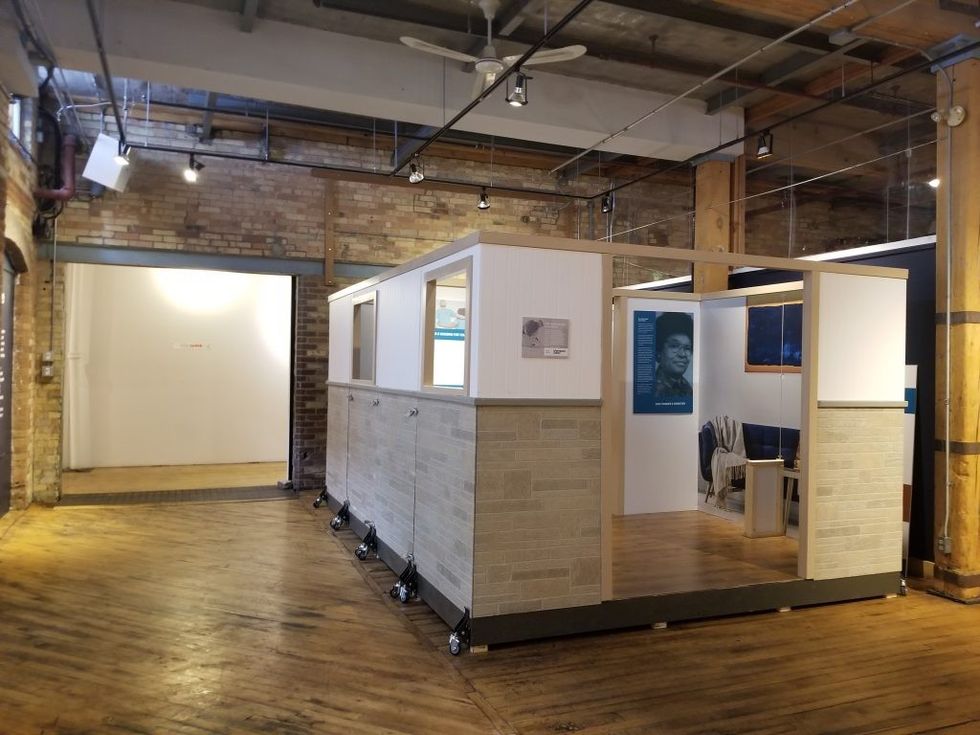 All photos courtesy of Eva's Initiatives for Homeless Youth
One hundred and forty square feet might not sound like much, but it's enough space to make a home. That's what Eva's, a non-profit emergency youth shelter, is proposing with a new exhibit designed to raise awareness of youth homelessness.
---
The pop-up display, called "End Youth Homelessness in the 6ix," features a tiny home built by young people who were previously homeless themselves. The miniature model is a proposed affordable housing option for young people living on the streets. It's also meant to be a transitional space for youth looking for permanent homes.
The compact 140-square-foot home includes the basics: a bed, a bathroom, and a sitting area.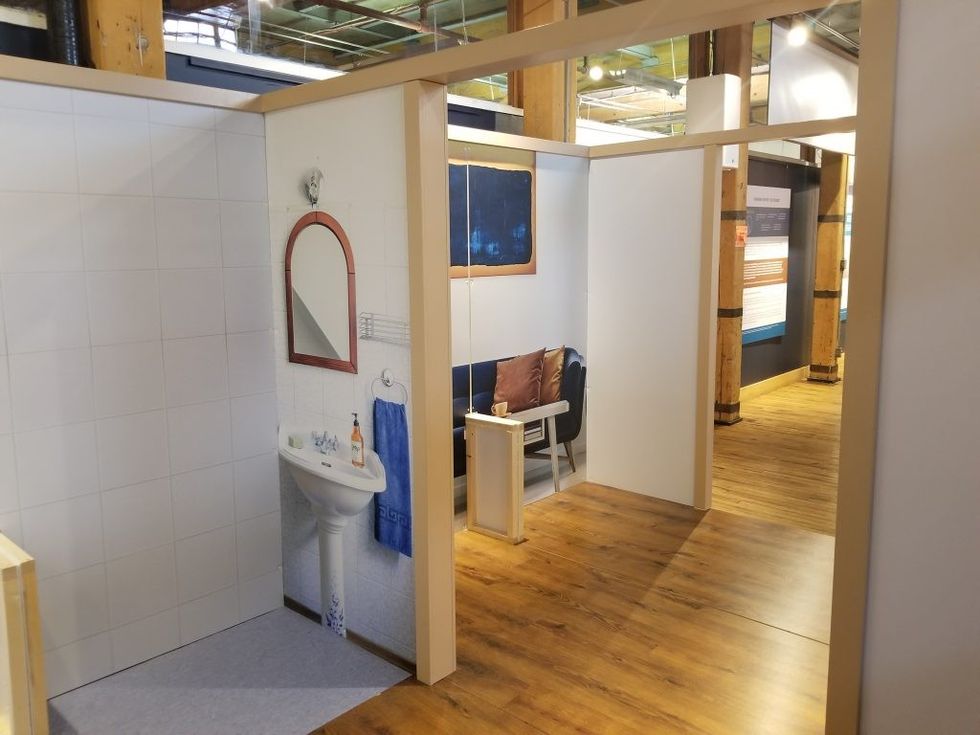 "Their needs would be pretty simplified," Dave Bedini, Eva's program lead, told CTV News about the home's design.
Roughly 2,000 young people are left homeless every night in Toronto. This is due to various factors, including abusive relationships with parents, "ageing out" of child protective services, and facing discrimination as a person of the LGBTQ2+, indigenous, or racialized community.
"I think people have a preconceived idea of what a homeless youth is. They think people who have fallen addicted to drugs, almost like they deserve to be on the street, and that's not the case," Andrea Gunraj, Eva's director of communications and public education, told Global News.
Young people in Canada, aged 13 to 24, make up 20 per cent of the country's homeless population, but this issue often goes unnoticed. In fact, Eva's actually had a failed awareness campaign in 2017, which proved the public's apathetic attitude towards homeless youth.
Now, with their tiny home exhibit at Urbanspace Gallery, Eva's hopes to dispel common myths and explore possible solutions.
"Homelessness is not a young person's fault," the organization wrote on its website. "Our society creates the problem so we all have to be a part of the solutions."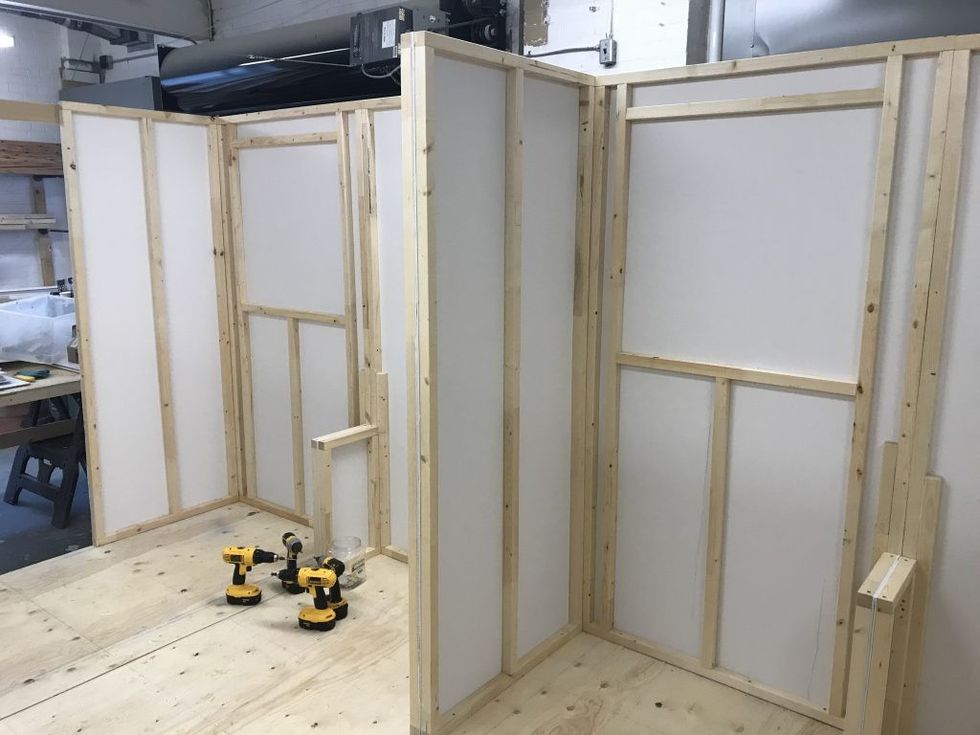 The good news is that Affordable Housing Chair Ana Bailao is open to considering the idea of tiny homes as a housing strategy. "I think we need to start exploring some of these solutions, create some pilot projects in the city, and see how good they are," she said, according to CTV.
Tiny homes as a transitional space for homeless youth is not a new idea, however. In the U.S., Seattle and Kansas City have both tested similar initiatives in the past.
Community