Real Estate News
This Toronto Home Looks Like Nothing Special Until You Step Inside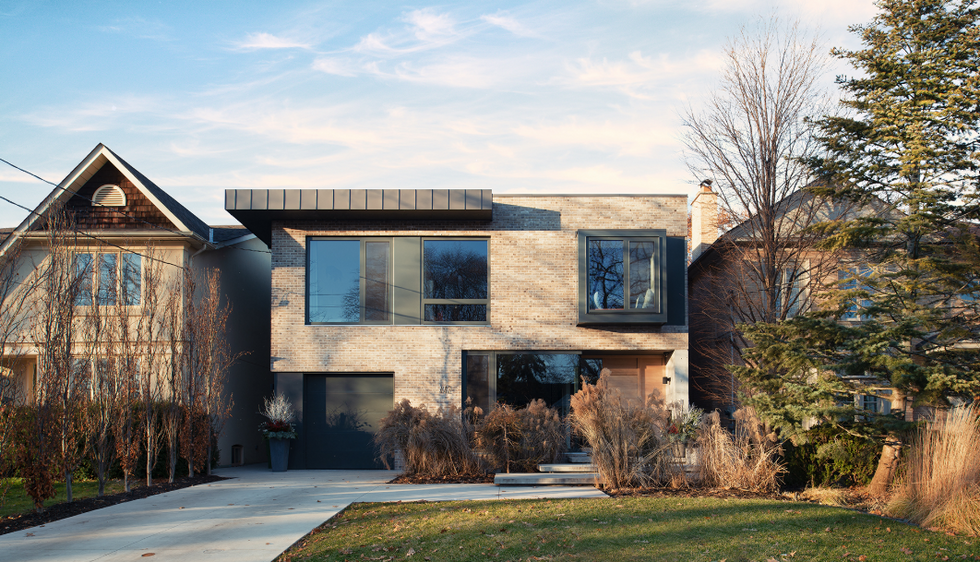 When it comes to new listings, this Toronto home is a modern minimalist gem, but with touches of charm and character, it stays welcoming and warm.
The home's exterior has an ultra-modern design in natural brick with lots of bright windows to let in natural light. But when it comes to the wow factor, it's all about the interior.
Price: Available Upon Request
Address: 442 Heath Street East
Brokerage: Heaps Estrin Real Estate Team
The front entrance is clean and bright, with touches of colour and character to keep it interesting.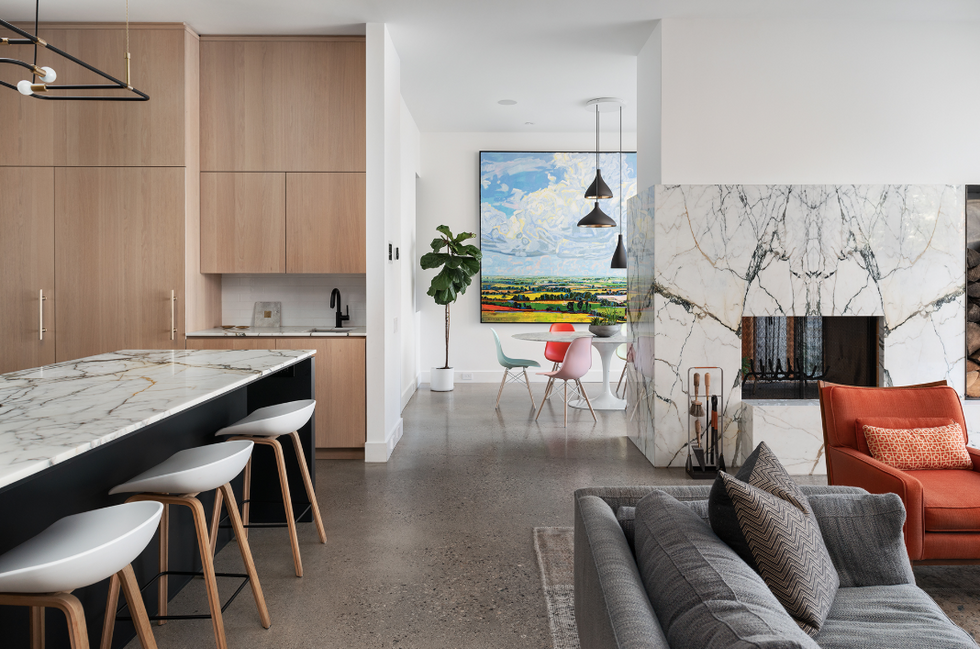 Moving into the living space, the house plays with natural elements like marble, concrete, and wood. This combines with a high-end minimal design to show off the life of the space.
The dining room is particularly artful with a large farm table, modern art, and expansive windows letting in natural light.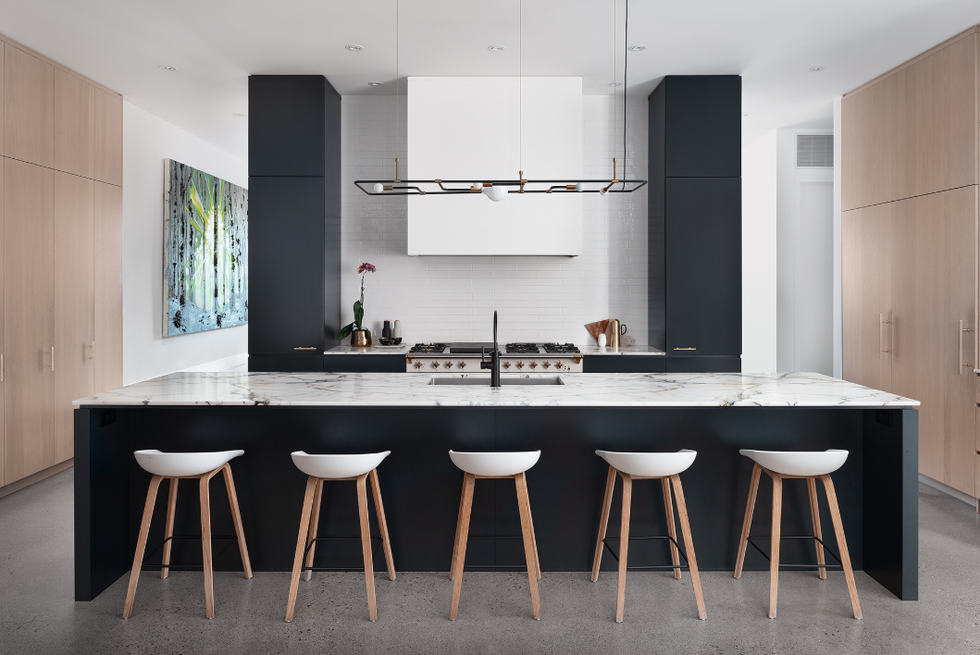 The luxurious kitchen is a stand-out feature of the home with a basin sink, slab of natural marble, and rich accents to make the room pop against the minimal backdrop.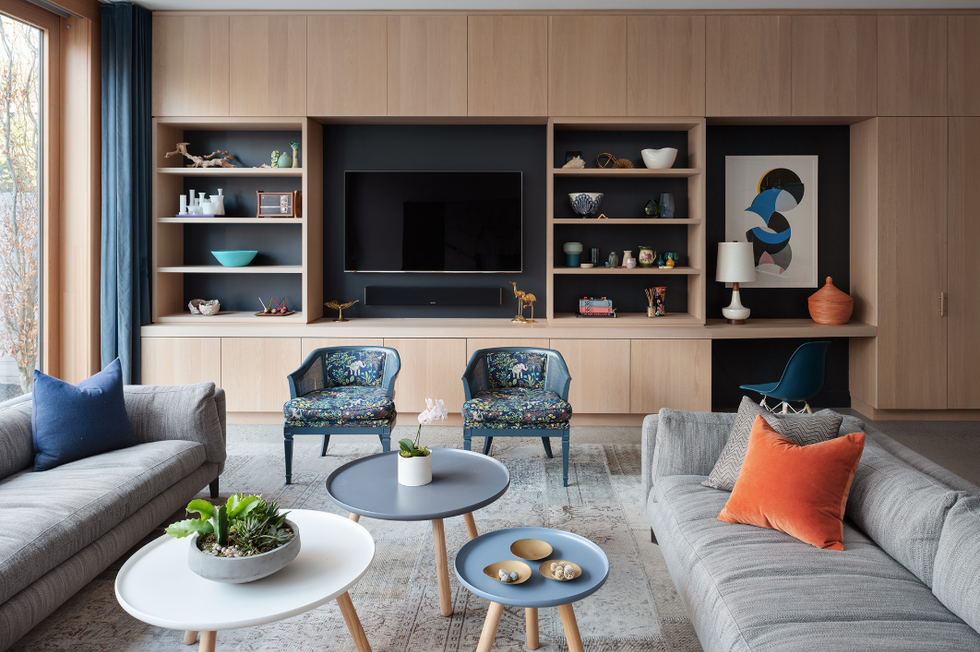 The living room looks like it's out of a Millionaire's Ikea catalogue with Nordic furniture inspirations, touches of whimsical pieces, and splashes of colour.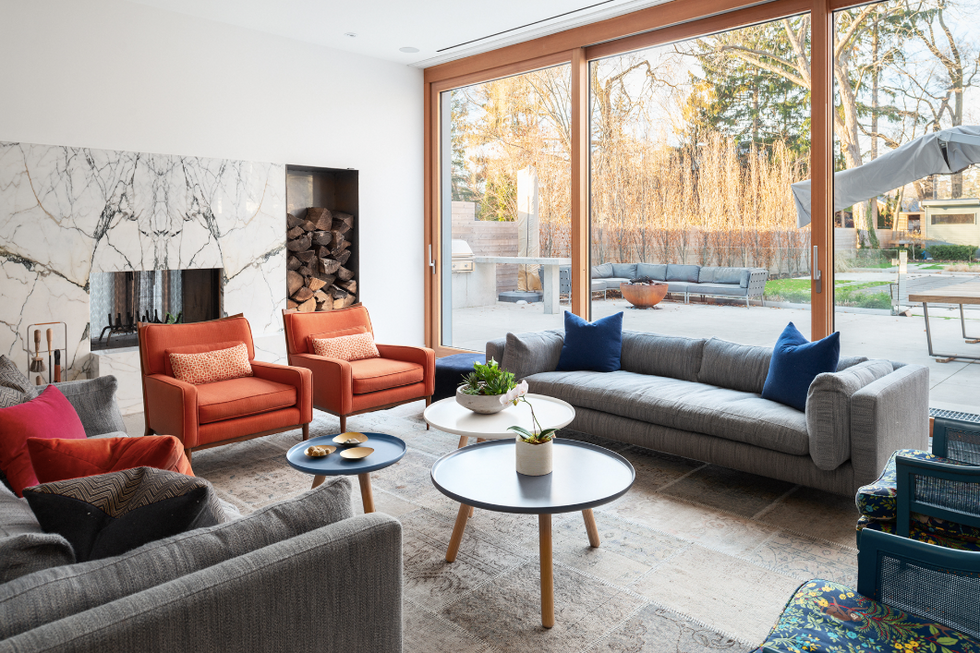 The room even comes complete with an edgy fireplace, warm orange accents, and looks out onto the large industrial patio.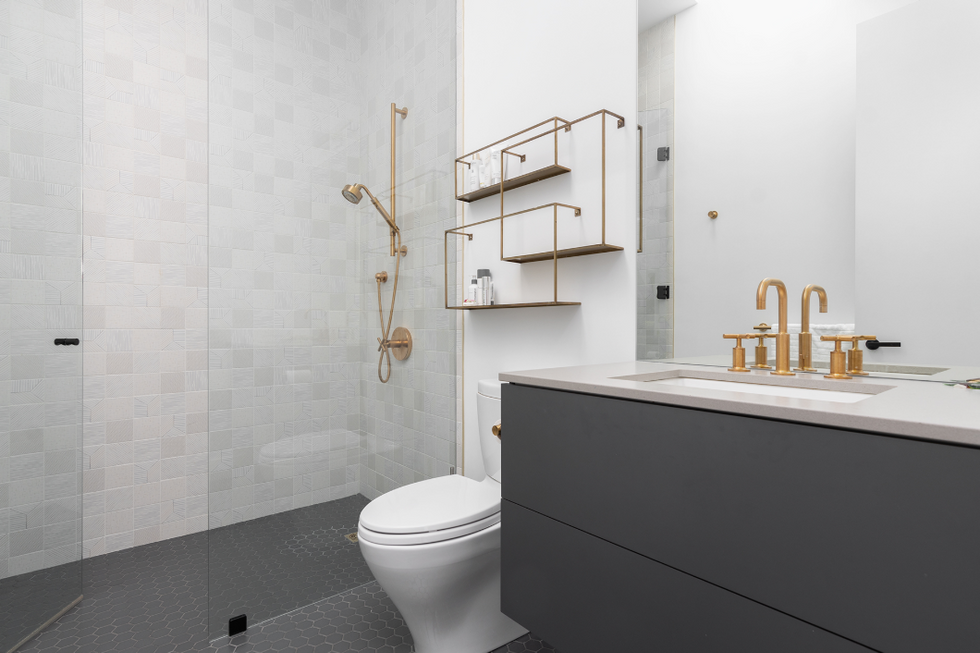 The bathroom appears minimalist, but fortunately, you can cram the sink drawers with all sorts of fancy skin products.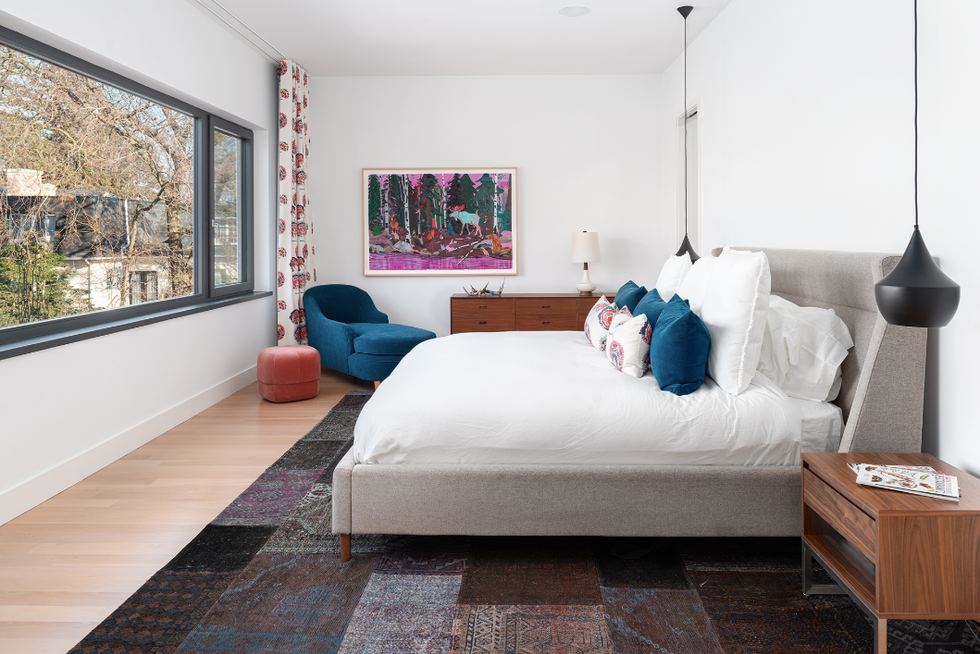 Finally, the master bedroom is an oasis of minimalist design which offers a fantastic look out to the beautiful neighbourhood doubling your view for decor.