Today, we learned that Untitled, the joint condominium project between Westdale Properties, Reserve Properties, and multi-talented artist Pharrell Williams, will have an additional purpose-built rental located directly across from Untitled's previously announced two towers.
All three properties are linked under the Untitled brand and built by the same team.
---
To recall, one of Toronto's newest residential developments comes with 751 condominium suites that range from studios to three-bedroom layouts, and there will also be 32,000 square feet of amenity space available for all to use. 
"Prices are anticipated to start in the low $400,000's," said Shane Fenton, chief operating officer of Reserve Properties during a morning press conference in Toronto. 
READ: A Wellness Centre, Social Lounge, and Rec Room: Inside Pharrell's Untitled Condo Project
Part of the master plan for Untitled is to incorporate living opportunities for all and the newly announced neighbouring property next door is part of that vision. The property will feature public art as well as 200 affordable housing units, including 165 mid-range units, and 49 market units.
This will "bring a real diverse opportunity and creation of a new range of housing at Yonge and Eglinton for a rental perspective, which we really feel will be fantastic for the neighbourhood," said Fenton.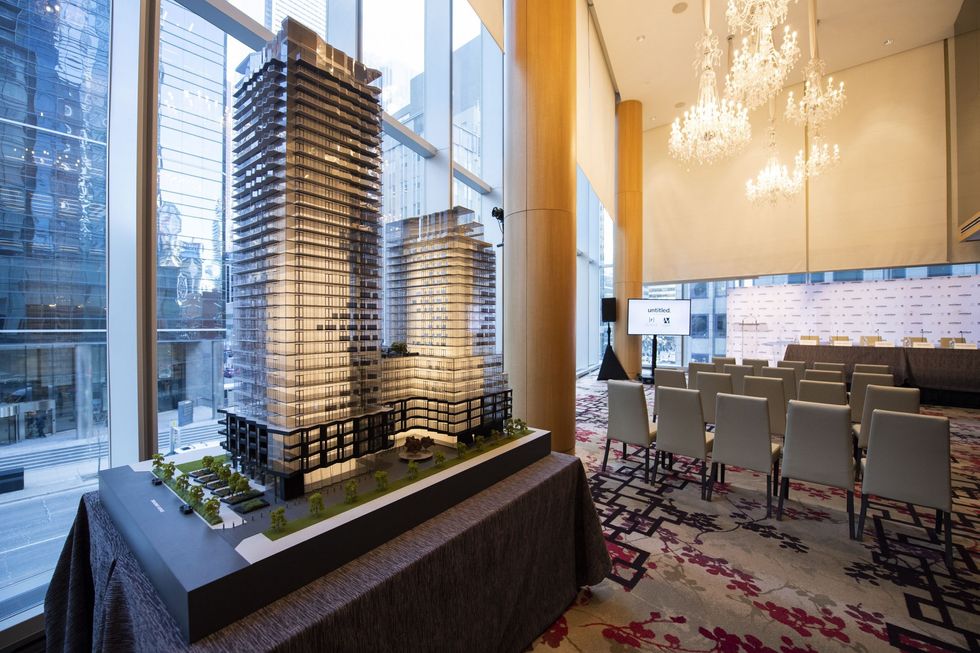 Untitled Press Conference/Arthur Mola
The focus around Untitled is to be "beautifully ambiguous" and "purposely functional" so that people can experience living within their own comfortable means. Consideration on how each person feels coming in the building after a long day, walking downstairs or looking at the balconies was taken into account.
And so was detail — apparently, one meeting saw Pharrell and the developer team spending 45 minutes on a fabric for a chair because 'Pharrell didn't feel it was right,' Fenton said. 
"When you're in the business of building you are constantly looking at how to make it better, and that's what he [Pharrell] brought to the table, and I can't even put a monetary value on what that number would be," added Fenton.  
READ: Pharrell's 'Untitled' Condo Project Looks Spectacular
Fenton noted with Untitled "It's not about dictating to a specific group, but being open to all in a way that everyone can form their experience within it and with the building." To the team, it "was never about dollars or cents," but rather the pride in finding ways to improve the "quality of life and living environment for the people who are actually living in these spaces."
"It's not a community if you don't include everyone… we don't call them classes like lower class or middle class, it's income," Pharrell stressed. "And I know that because I'm a bi-product of Section 8 housing in the States…I come from the mud…I found my way upwards and onward, and I want to make sure we afford that opportunity to others."
The Grammy Award-winning artist liked the Toronto developer team because they were "OK" to be challenged and think unconventionally. "It's not the way developers think usually, but this is a well-involved group and realized that you can do good and do well at the same time."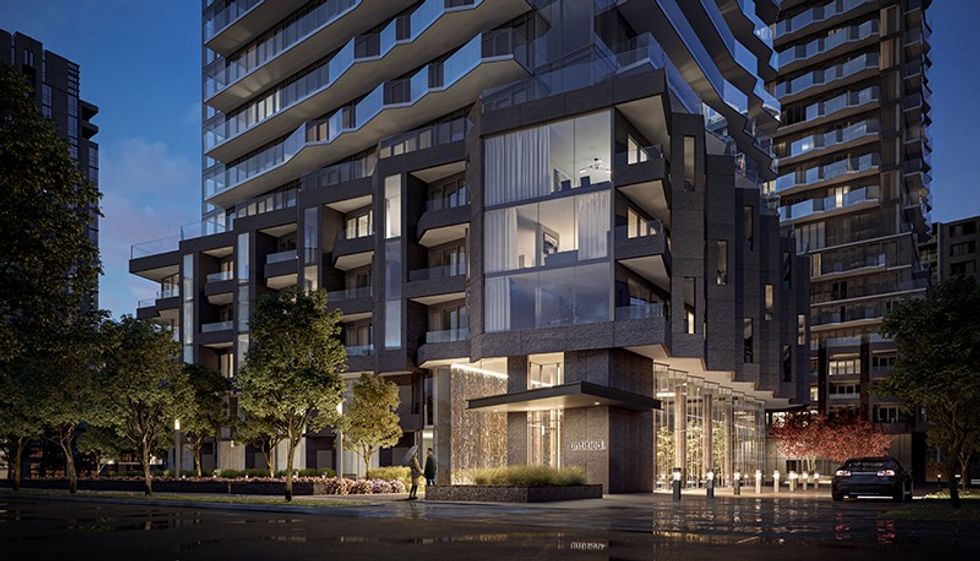 Untitled: Norm Li
For Untitled, lead architect Mansoor Kazerouni included the concept of a jugalbandi ("which is two artists using their own instruments to produce the same notes") that exists in classical Indian music. He drew on this concept to help achieve fluidity under Untitled's roof.
"The genesis of the design was inspired by Pharrell's music," which tapped his "Gust of Wind" song to summon throughout the building, giving way to adaptive expression within the walls.
Using metrics software to abstract the waveforms that were created for the song, the team was able to create a pattern that then maps and "really shapes the expression of building," said Kazerouni. "Those patterns came from his song. And we experimented with colour, with tone, and we experimented with reflectivity on the face of the balconies, [thinking], how do you actually express that?"
READ: Pharrell Williams Makes Toronto Condo Buyers Happy
Speaking to Toronto Storeys, Kazerouni stressed the importance of access and the "extended lifestyle" that can be experienced within Untitled.
"You have access to these wonderful amenities that are equally available whether it is a 100 square foot unit or a 1200 square foot unit—that's the extent of the development."
He also mentioned that the addition of Line 5 is a "game-changer" and boosts the appeal because Untitled is located at "two major transit lines, and the level of connectivity at Yonge and Eglinton is impressive."
Kelly Cray, principal of Toronto's U31 design studio was behind the interior look of Untitled. He tells Toronto Storeys that "everything from aesthetic to what's being offered to the amount of detail—there's something for everyone, and I've had the opportunity to design numerous amenities over the years, but this is really something."   
As noted during the press meeting, Pharrell is a fan of nature, Japanese minimalism, natural materials and essentialism, all of which help accent Untitled. Pharrell also practiced the art of reducing, where "it's not really about letting things go as much as it's about holding onto what means the most to you," and this practice ended being part of the core values around the build. And the process involved each member having "to play tug of war with our egos," he says, to create with poignancy. 
 "The opportunity to participate in the community, in the direct way, I jumped at it," said Pharrell. "I can tell you the prospect of being part of this community and doing something that is inclusive is beautiful, it feels like the night the Raptors won, seeing all kinds of people outside, it's beautiful. It's what we've seen when we were on tour here, but to be able to participate like I said, doing something different, being a part of something that is going to be here 25, 50, 100 years from now, I'm super grateful."
Further, "I wouldn't have to be a Toronto resident in order to know that this is not only going to be beautiful but it's going to work. The beauty isn't formed by the function and once that became our north star that we were all loyal to, it landed us to this place right now, right here."
An exact construction start date for Untitled is not yet determined, but the project will be completed approximately 36-48 months once construction is underway, we're told.
Additional renderings were also released of the project today, showing some of the additional amenities including a meditation garden, a theatre room, and an indoor basketball court.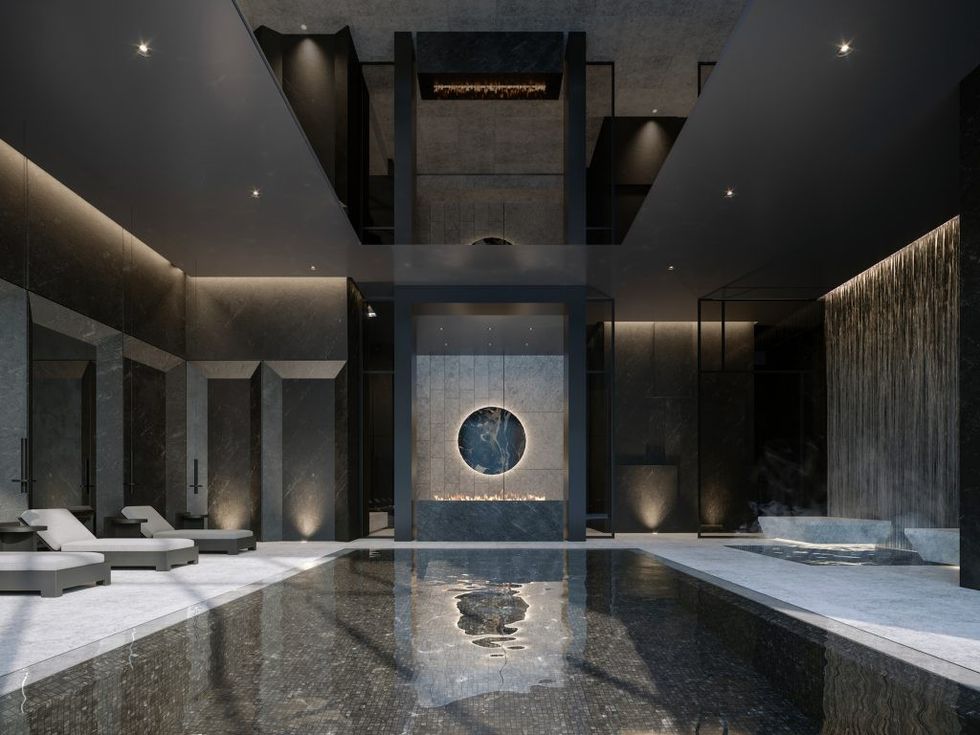 Untitled/Norm Li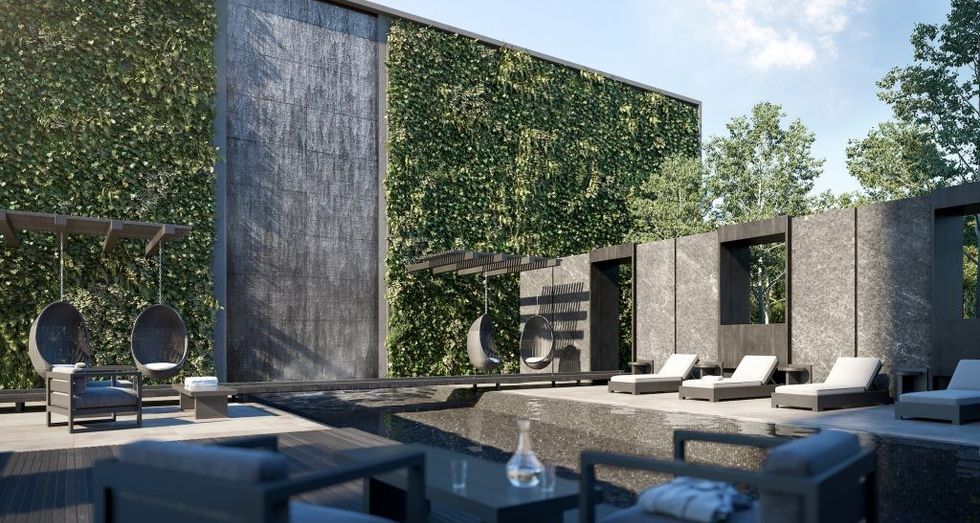 Untitled/Norm Li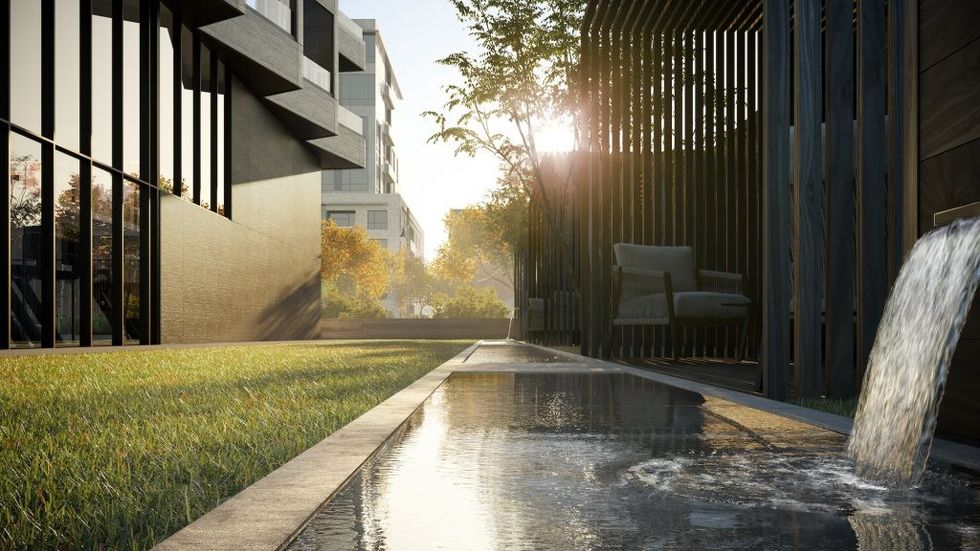 Untitled/Norm Li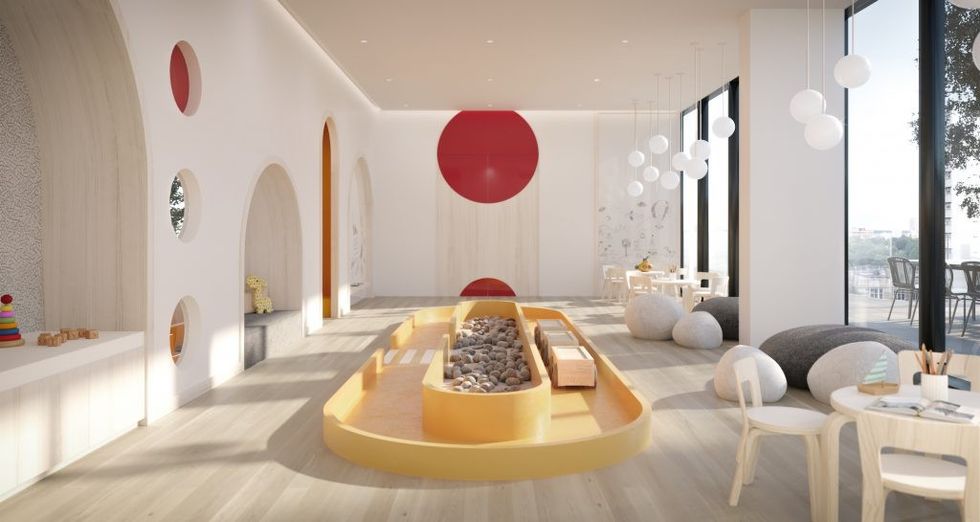 Untitled/Norm Li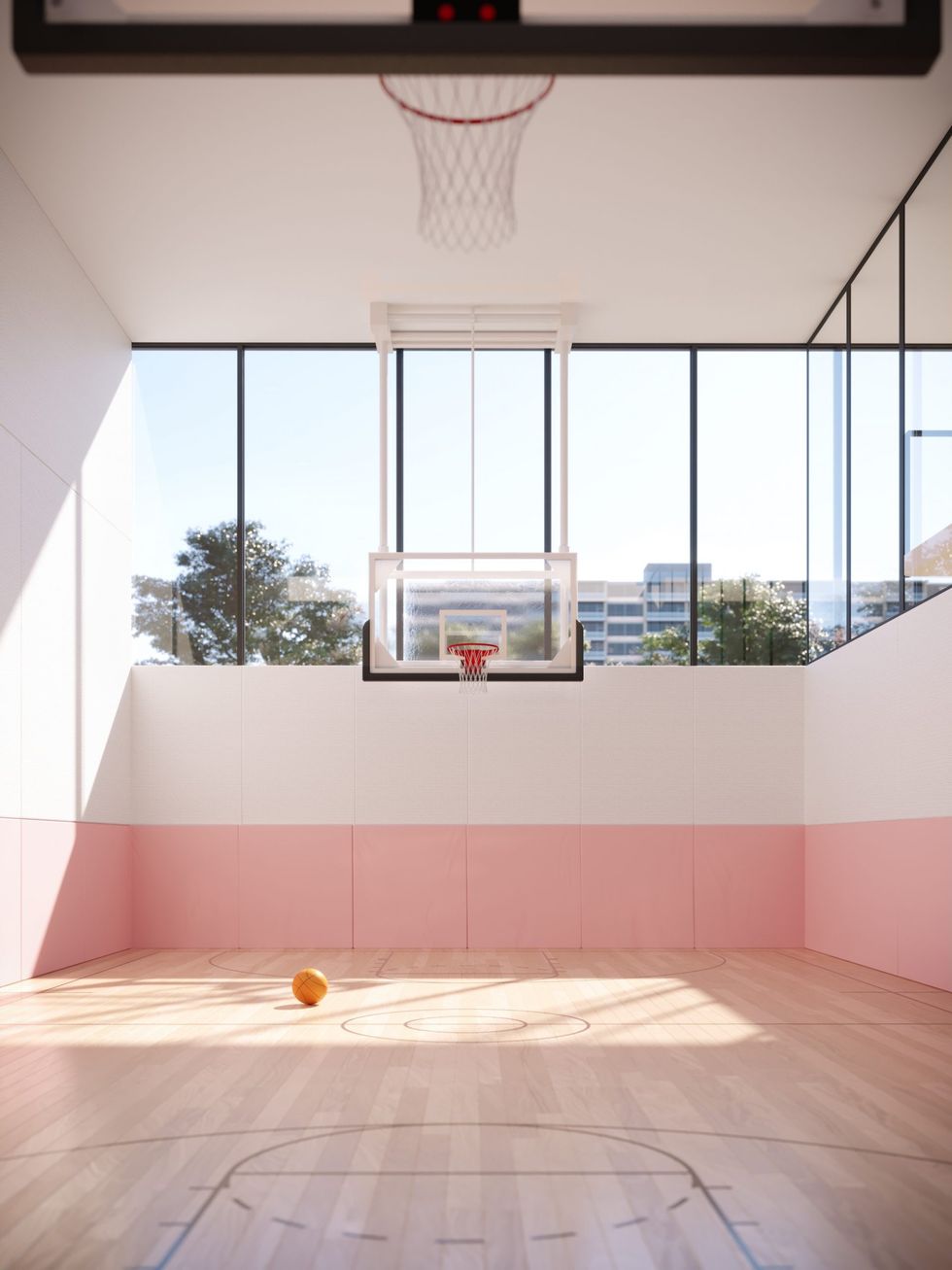 Untitled/Norm Li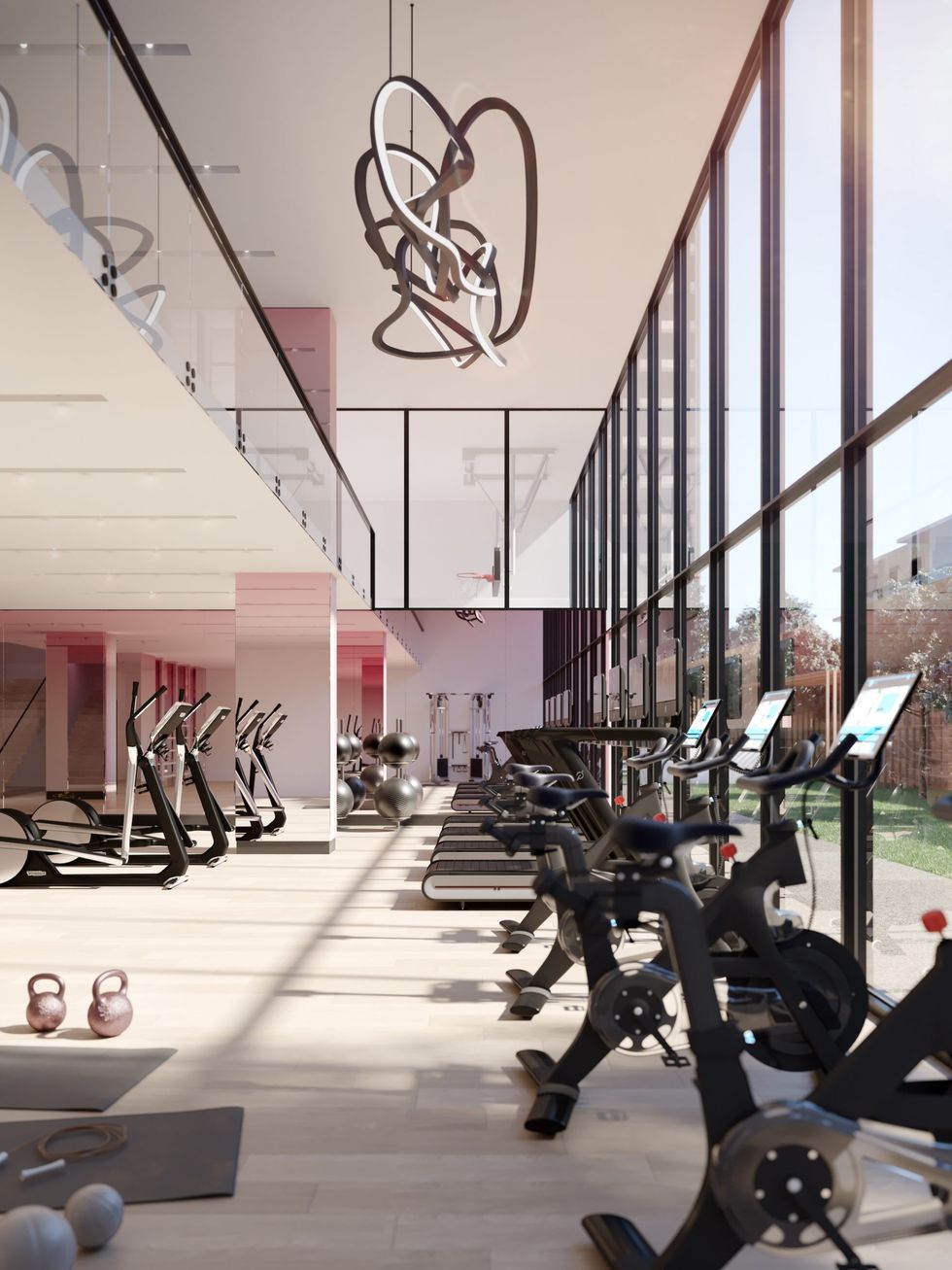 Untitled/Norm Li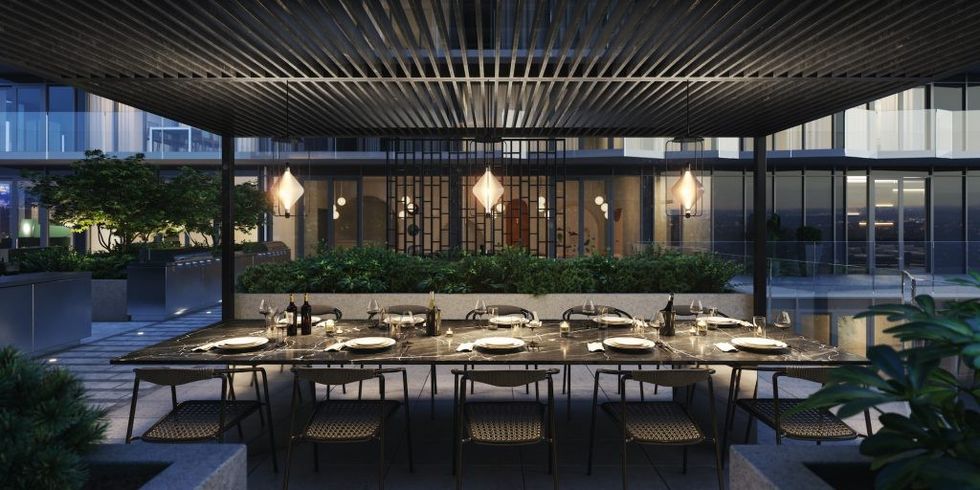 Untitled/Norm Li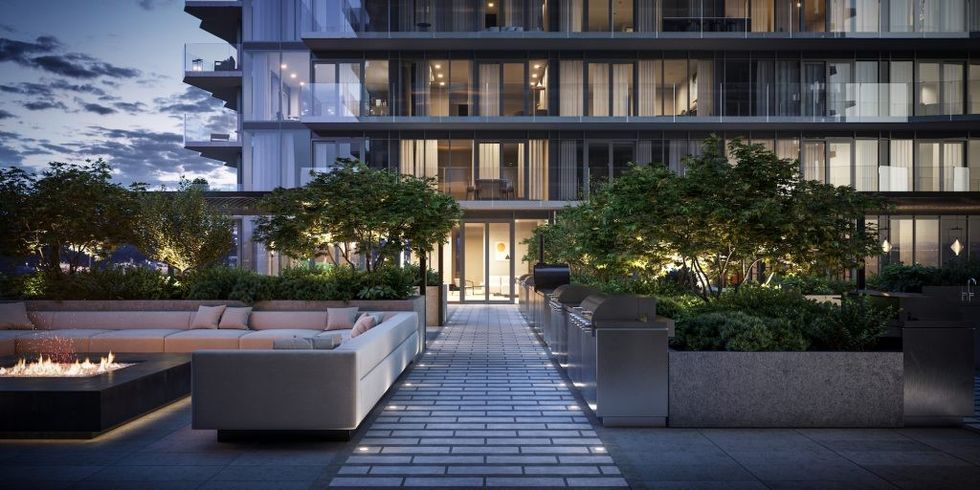 Untitled/Norm Li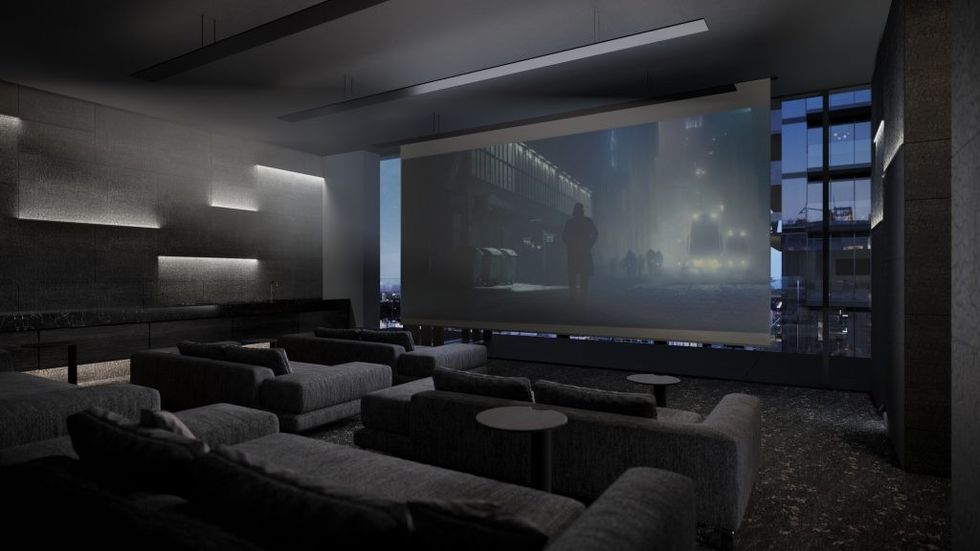 Untitled/Norm Li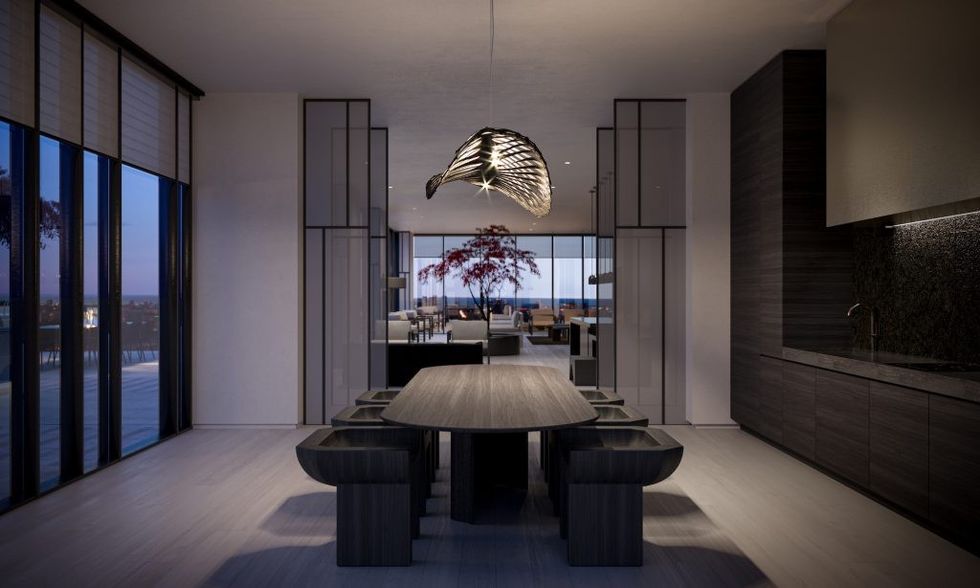 Untitled/Norm Li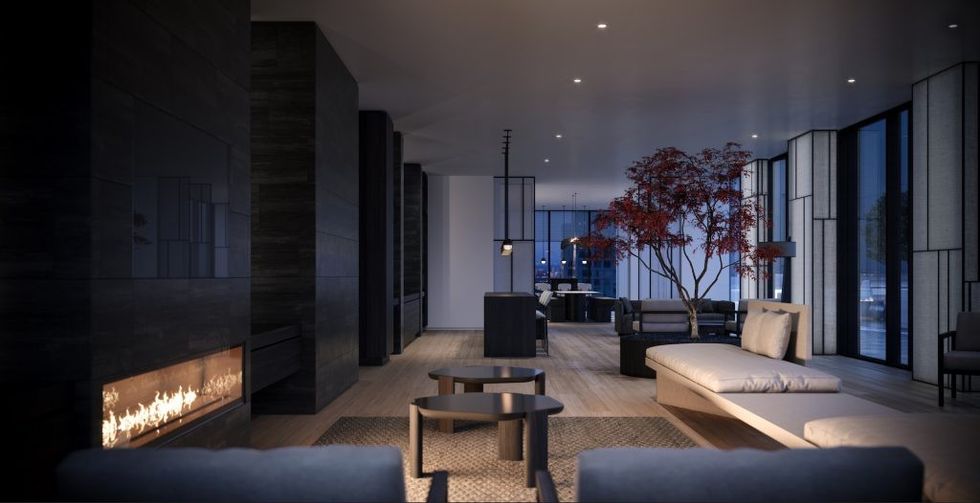 Untitled/Norm Li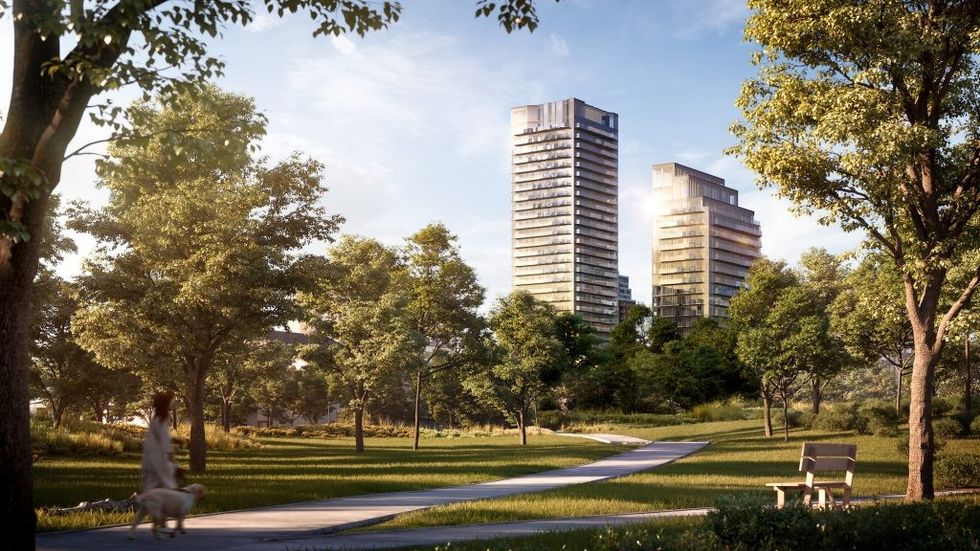 Untitled/Norm Li
Future Developments