Real Estate News
Such Great Heights: 5 of the Tallest Buildings Set to Reshape the Toronto Skyline
The Toronto skyline continues to change and the city is set to welcome a series of skyscrapers in the years to come.
Toronto continues to outpace every other city in North America for the number of active cranes, with 121 cranes currently erected across the city, catapulting Toronto into a league of its own for future developments.
As you read this, there are a number of towers in both pre-construction or currently under construction that will redefine the city's skyline, including both condo towers and non-traditional office spaces. (Though some are being delayed due to COVID-19.)
Let's take a look at the towering new additions coming to our fine city's skyline that will reshape it for years to come.
READ: Toronto is getting the tallest residential tower in Canada (RENDERINGS)
Designed by Hariri Pontarini Architects, "SkyTower" will be a record-breaking 95-storeys. In fact, at a proposed 313.4 metres (1028 ft), it will be the second tallest building in all of Toronto behind just the CN Tower. The tower, which is part of a three-tower luxury condo development called Pinnacle One Yonge, will include more than 800 condominium suites in a variety of layouts, ranging from 520 to 2,300 square feet, with prices starting from just over $800,000.

Located in the heart of Toronto's entertainment district, the Mirvish+Gehry project is currently in pre-construction and calls for two towers – one 82 storeys and the other 92 storeys – near the Princess of Wales Theatre on King Street West. When completed, it will house 1,716 units.
Developed by Mizrahi Developments, The One is currently under construction at 1 Bloor Street West, with completion set for 2023. Located in the heart of Yorkville, the tower has a total of 416 units ranging in size from 1352 to 6037 square feet. In addition to the residence component, when completed The One will house a hotel, an indoor pool, a garden, and international cuisine options.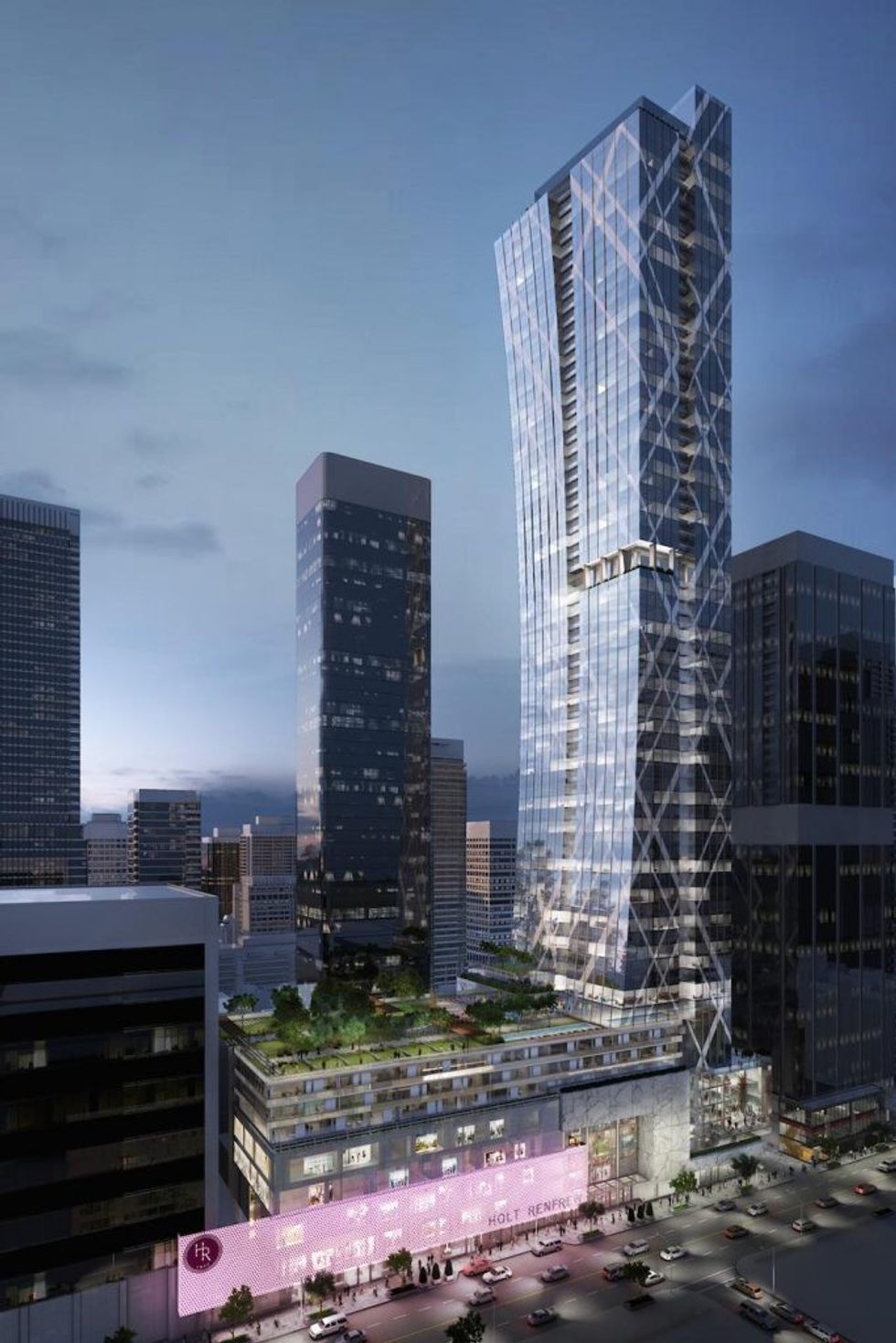 Set to rise 70 storeys above Yorkville's Holt Renfrew, 50 Bloor Street West is a mixed-use tower from Morguard Corporation and Pellow + Associates Architects. When completed, the tower will house office and retail below and 600 residential units above.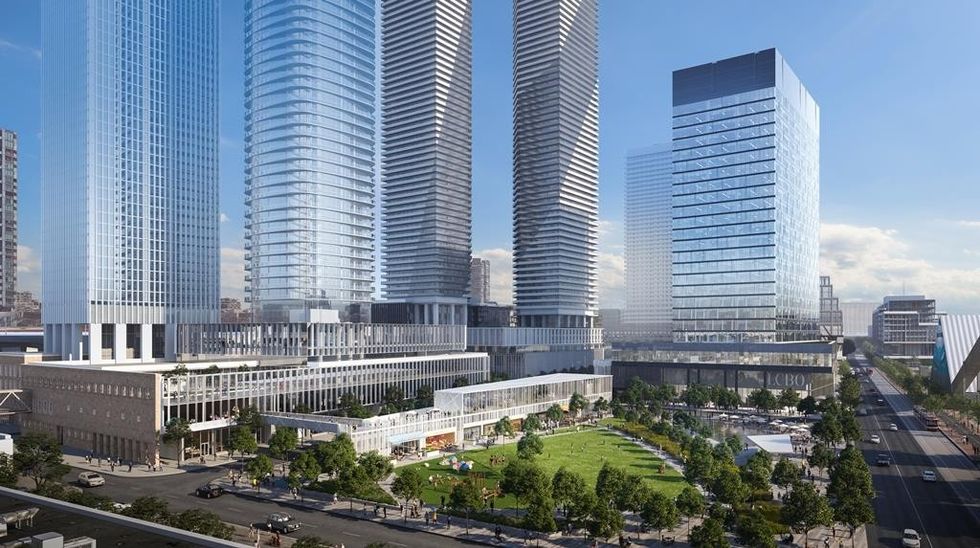 Nestled on Toronto's waterfront, Sugar Wharf is a massive, multiphase development from Menkes that is currently under construction at 95 Lake Shore Boulevard East. The 4.6 million-square-foot development will house a 25-storey office tower that will be the future home of the LCBO, 75,000 square feet of retail, five condo towers, and a 2-acre park. When completed, phase one will have 1500 units in 70 and 64 storey towers and phase two will have 1927 units in 77, 87, and 90 storey towers.