The prestigious Bridle Path has one less mansion on the market after the sale of the sprawling estate at 42 Park Lane Circle.
After five months of being listed (originally for $18,000,000) and aptly buzzed about, the easy-on-the-eyes home was scooped up for a cool $15,480,000 on February 7.
---
Sitting on one of the few coveted ravine lots in the neighbourhood, the timeless 19,000-square-foot house features classic regal touches throughout, like stunning hand-painted ceilings, elaborate plaster crown mouldings, decorative wrought-iron accents, and elegant chandeliers.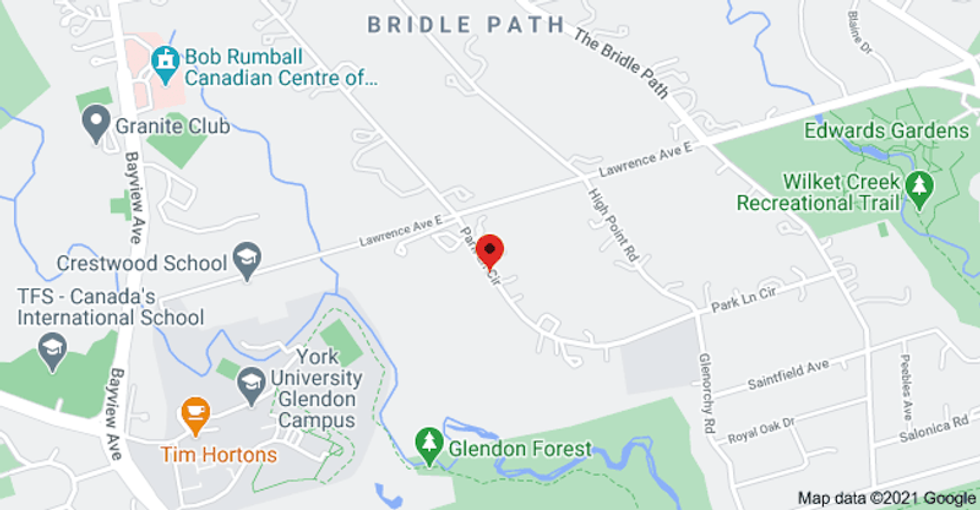 The seven plus two-bedroom home lends itself effortlessly to upscale entertaining, with a large wine cellar and games room in the lower level, a massive open kitchen, and – the star of the show for the socialite set – a grand ballroom with a wet bar.
READ: Listed Luxe: Incredible Yorkville Condo with 3,000 Sq Ft Terrace Hits the Market
An atrium with a vaulted skylight brightens moods and winter days with a stream of sunshine, while a guest suite with a separate entrance ensures friends and family feel right at home (if home feels like a lavish hotel).
Specs:
Address: 42 Park Lane Circle, Bridle Path
Type: Detached
Style: 2.5-storey
Beds: 7+2
Baths: 10
Lot size: 188.91 x 419.96 feet
Size: 19,000-square-feet
Listed: $18,000,000
Went for: $15,480,000
Taxes: $49,775 /yr
Thanks to features like beautiful wood-burning marble fireplaces, two-acres of lush, peaceful gardens, spa-like bathrooms, and a private tennis court, this is the type of home that you don't need or even want to leave – quarantine or not.
EXTERIOR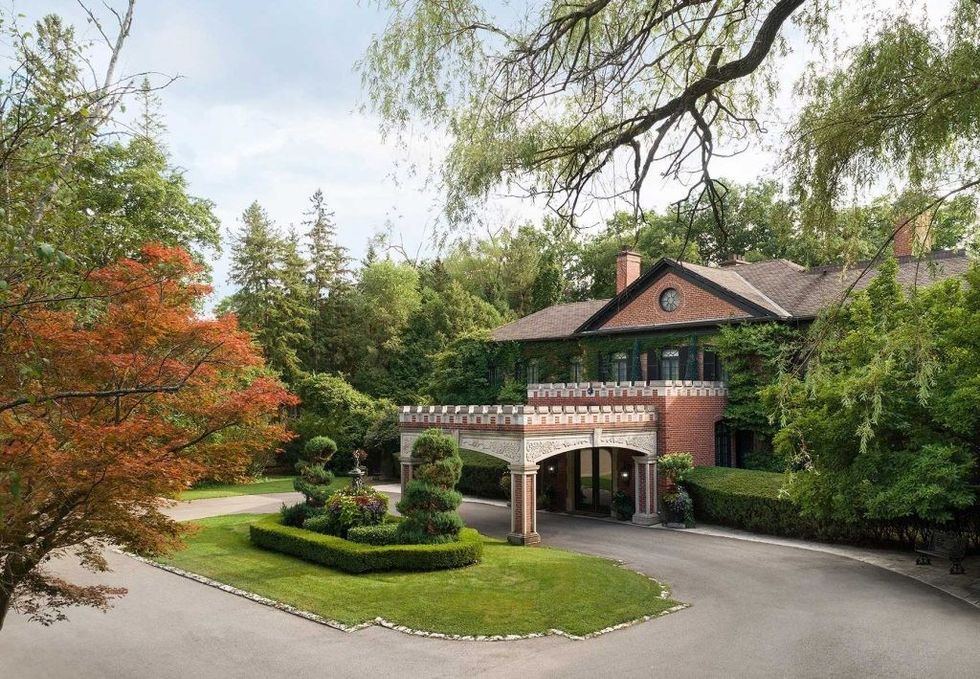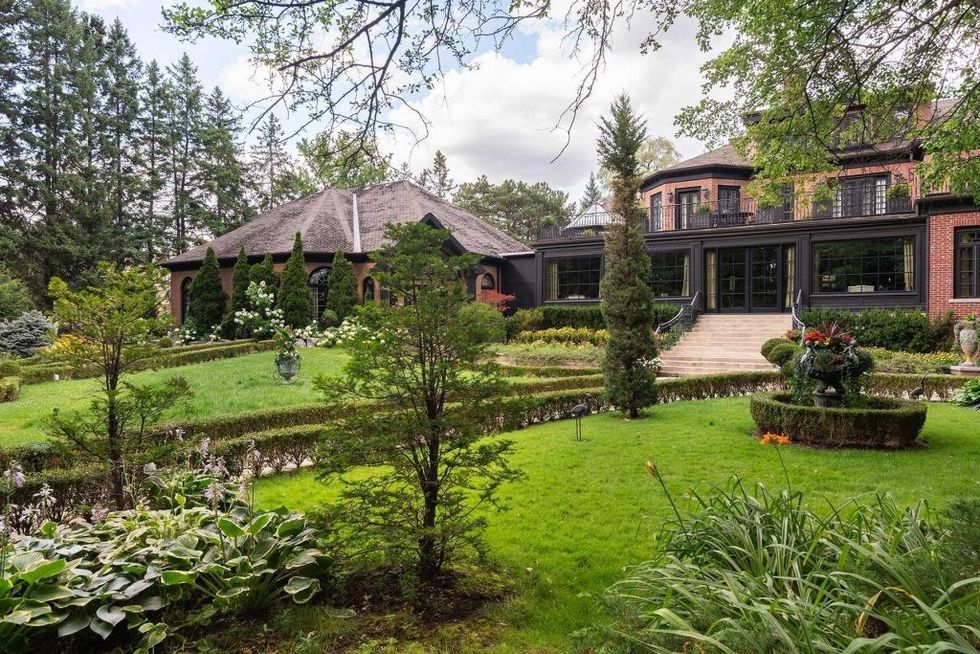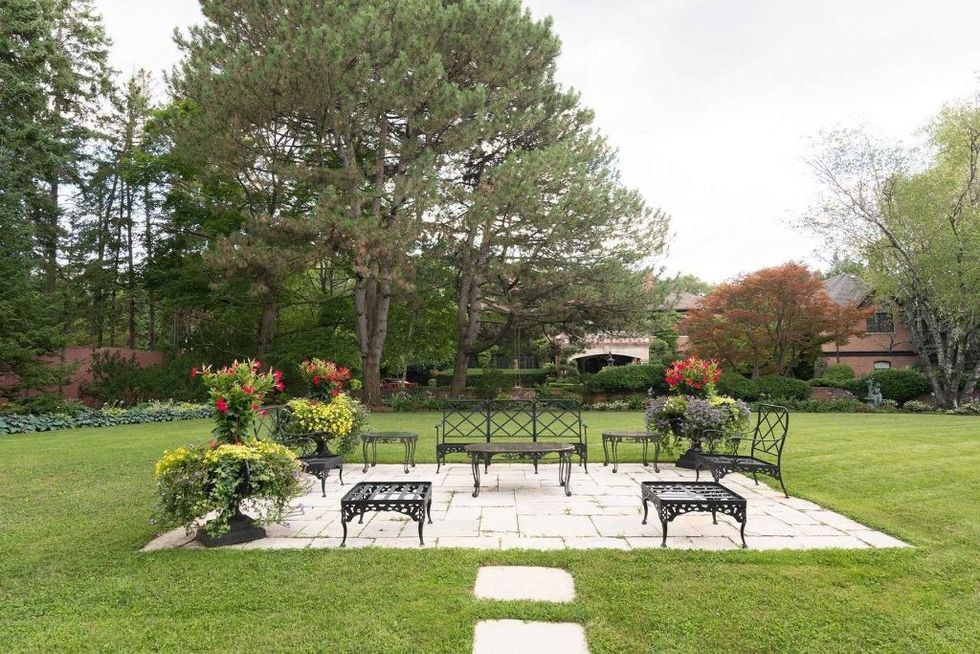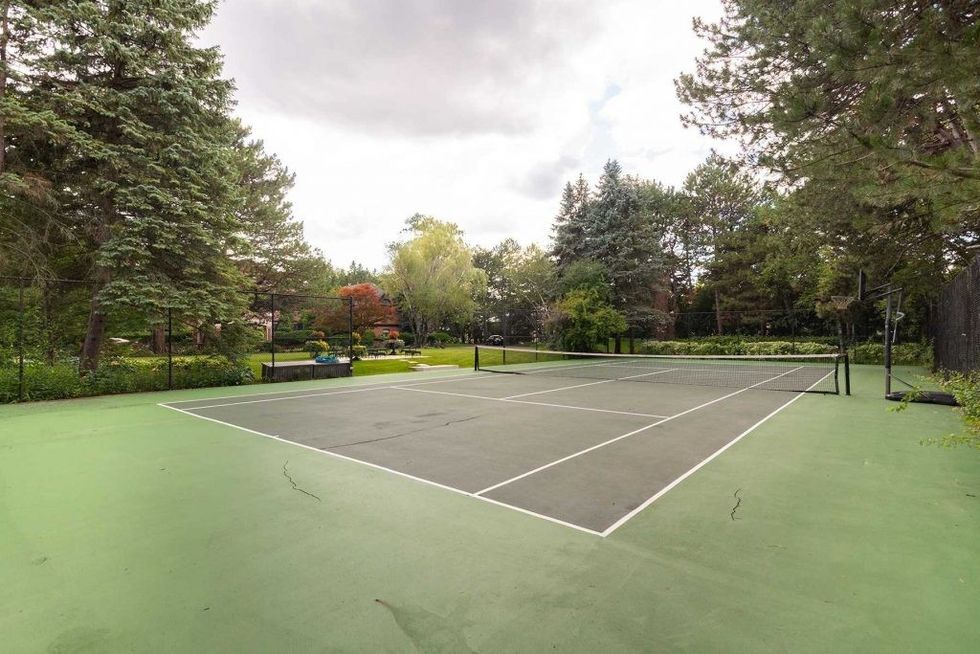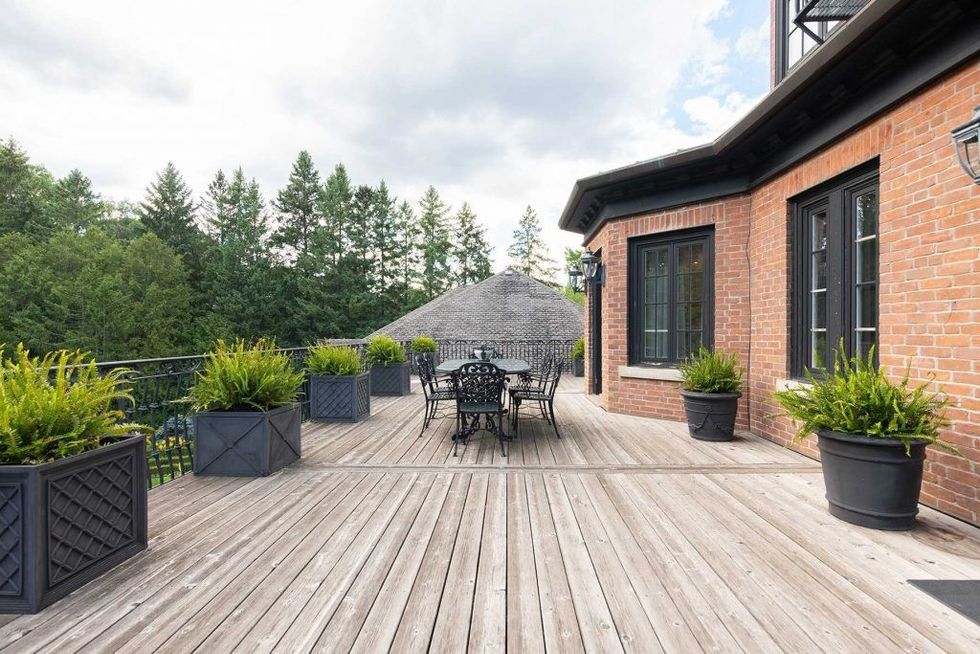 ENTRANCE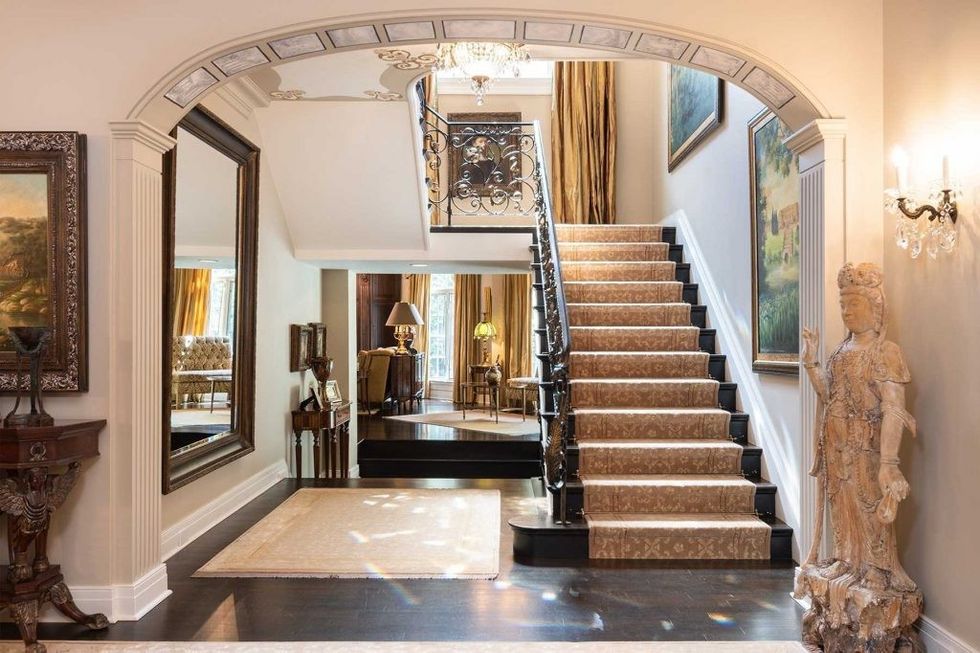 LIVING AND LOUNGE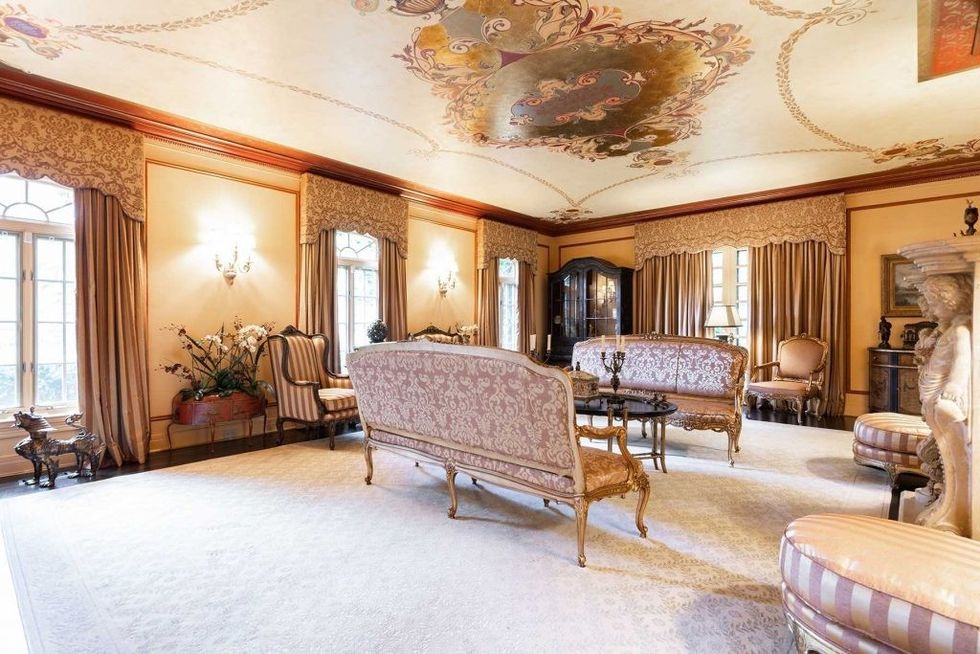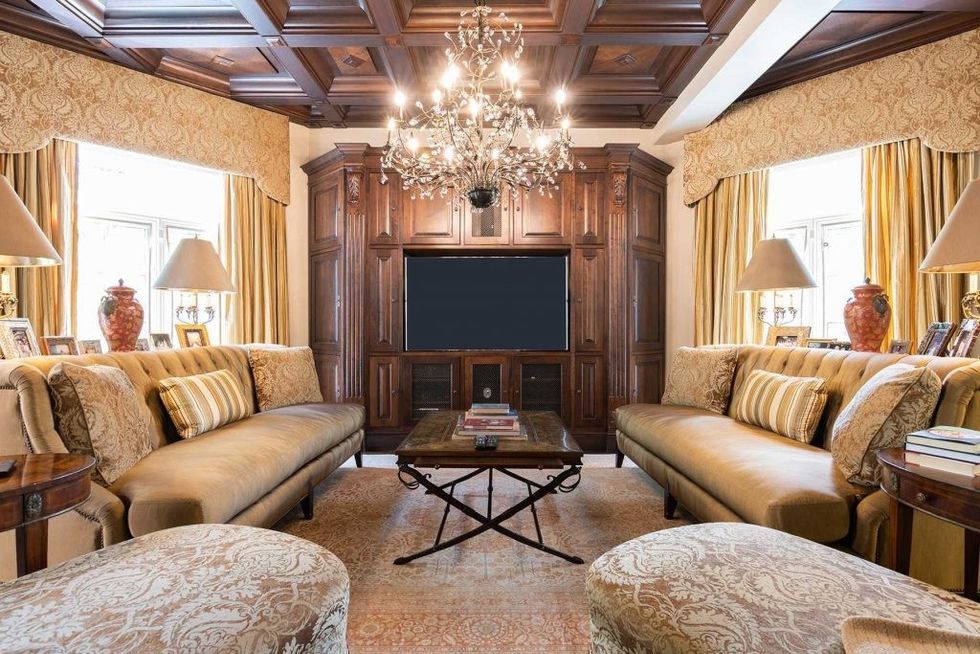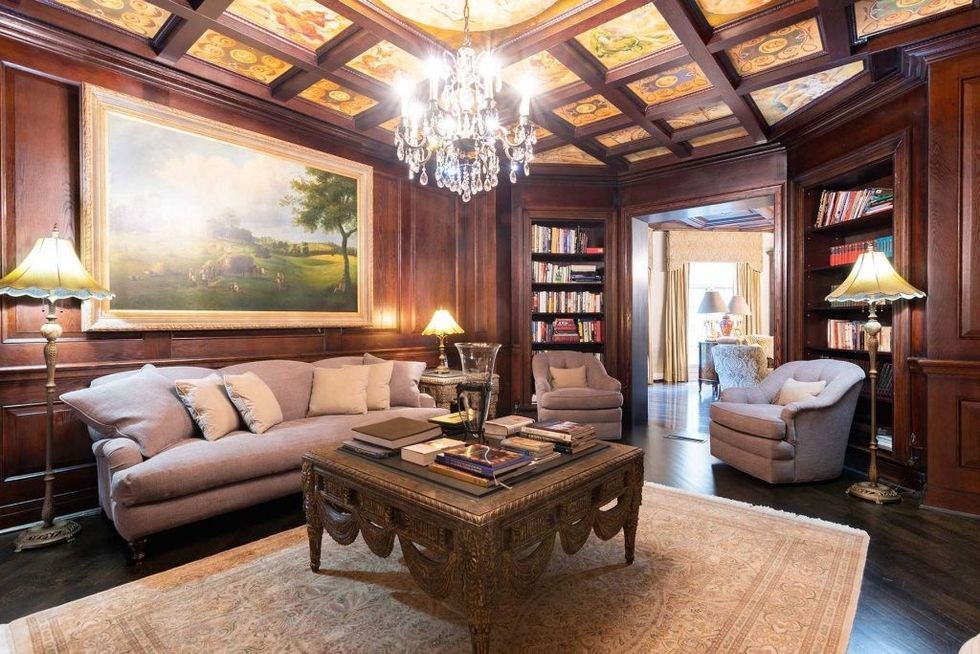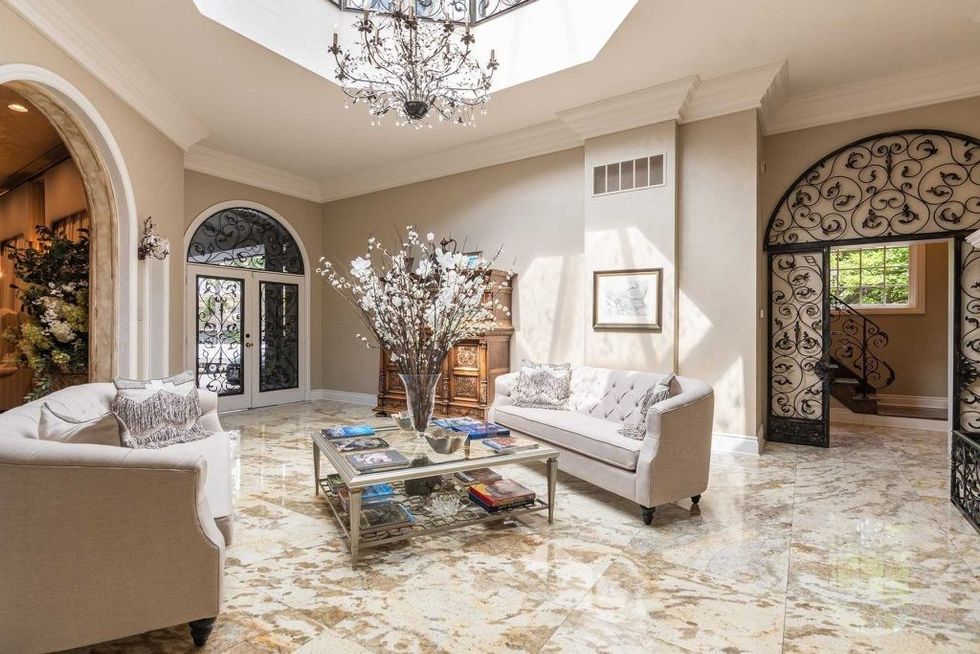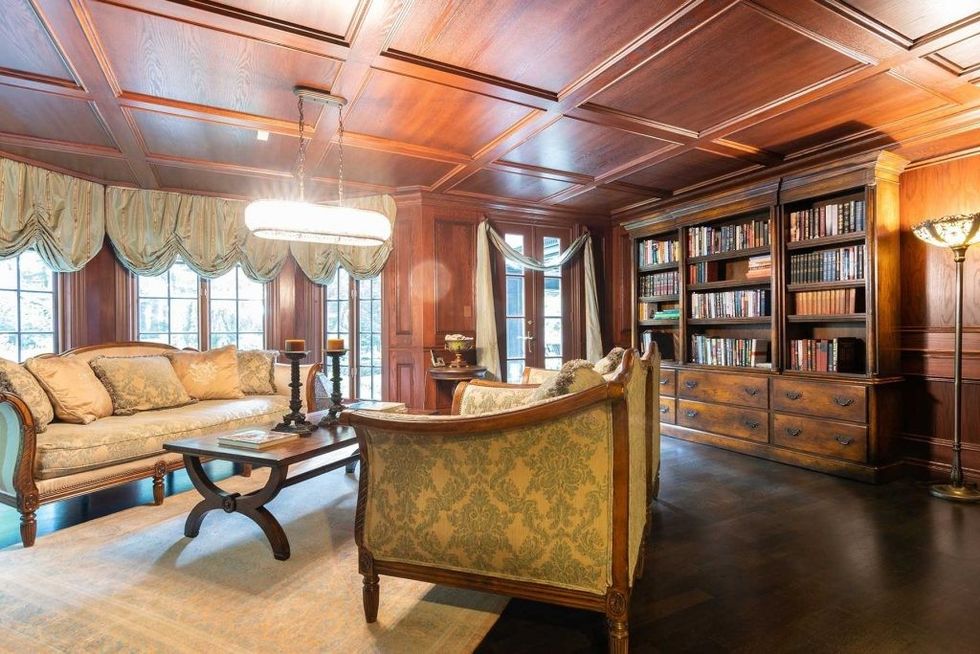 DINING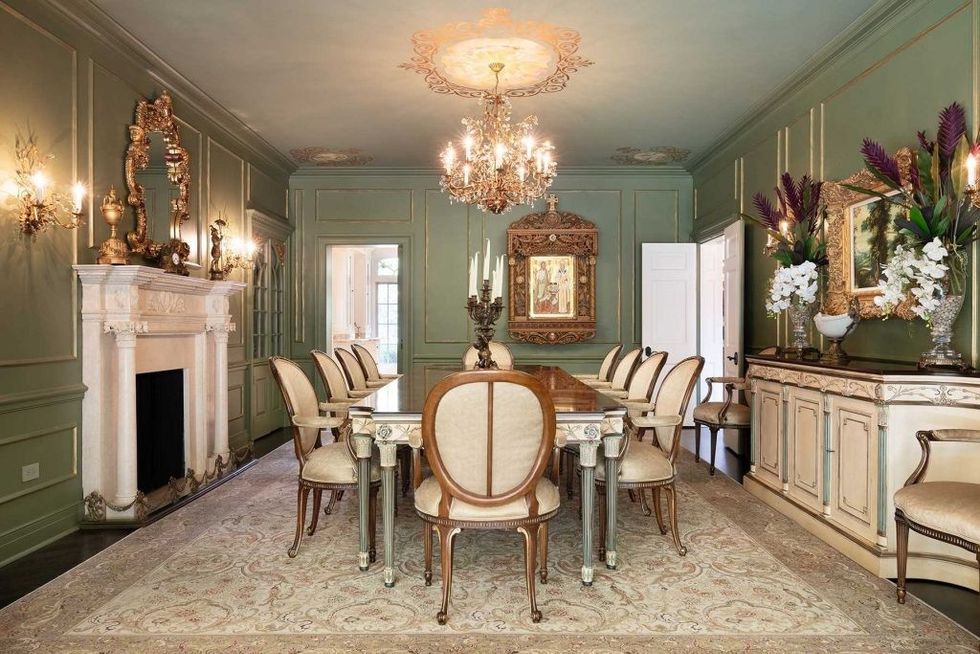 BEDROOMS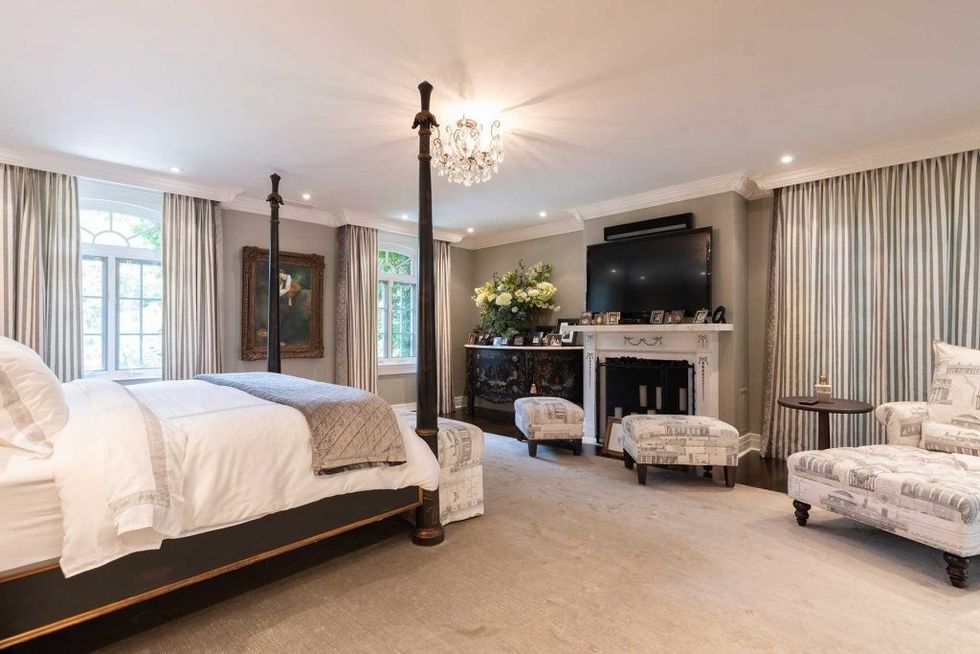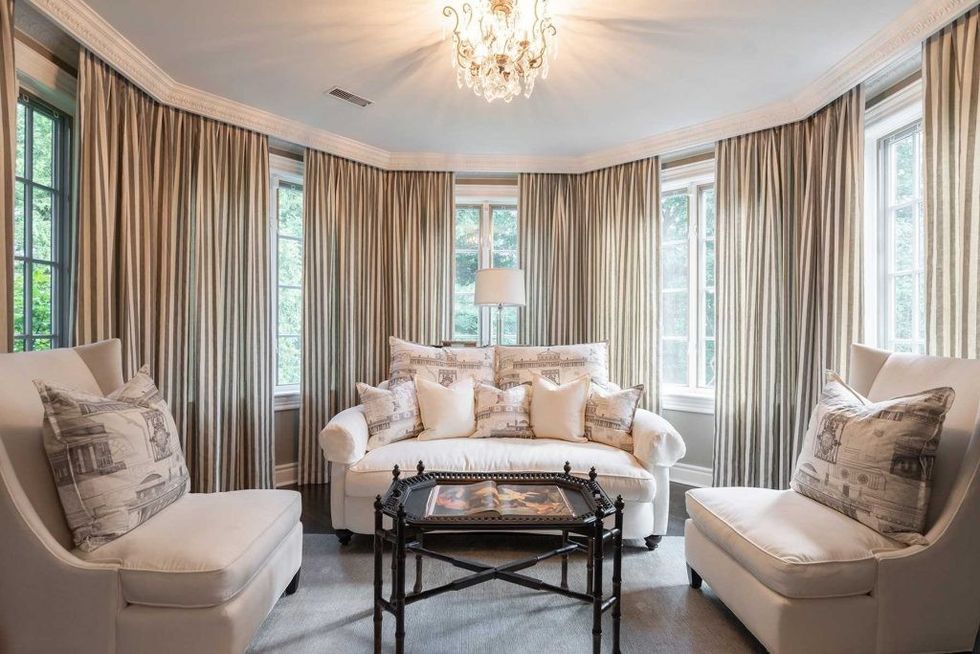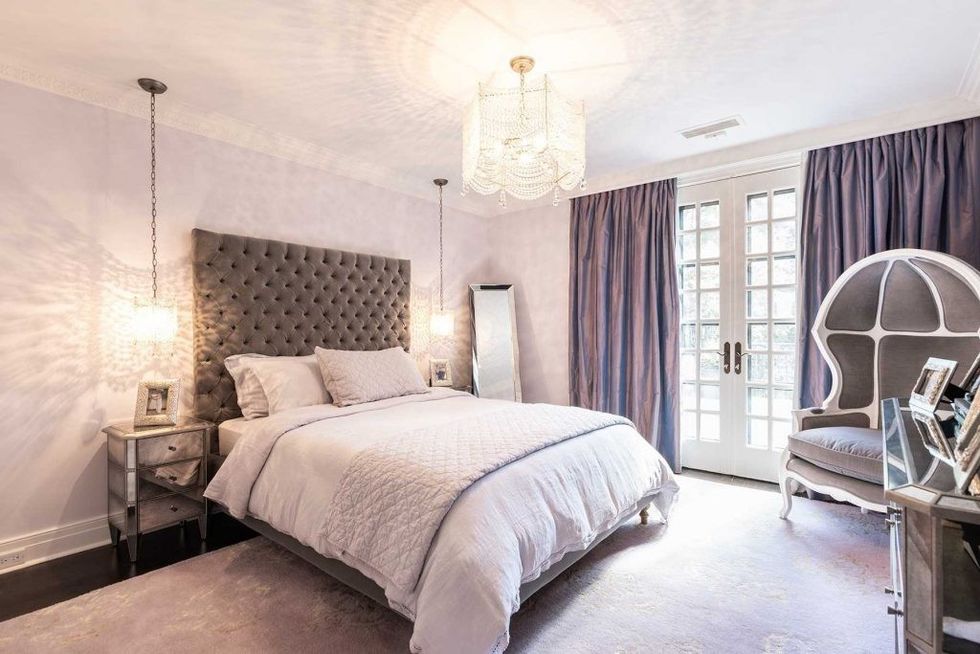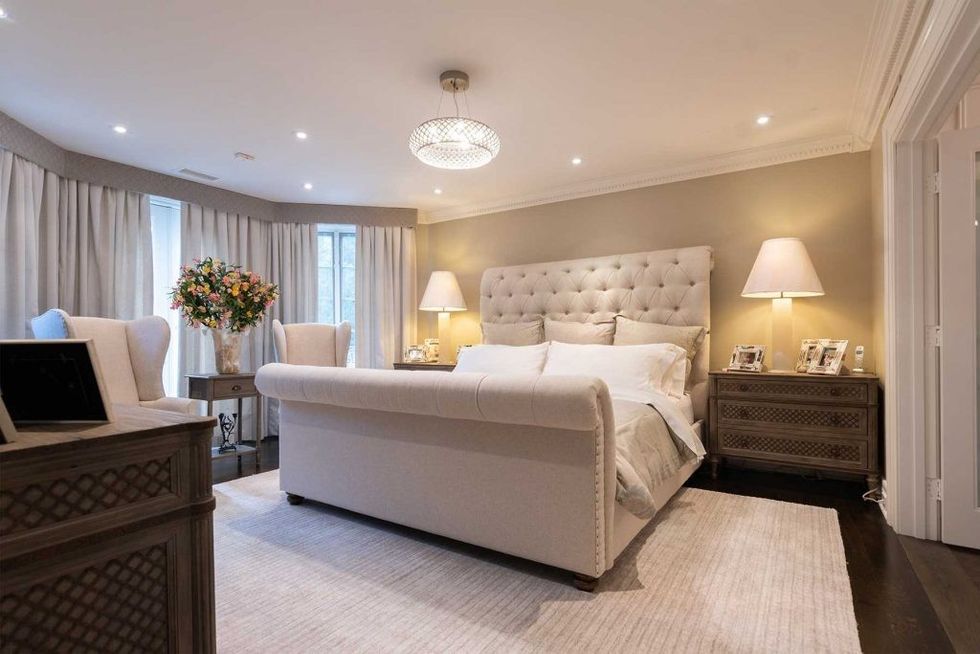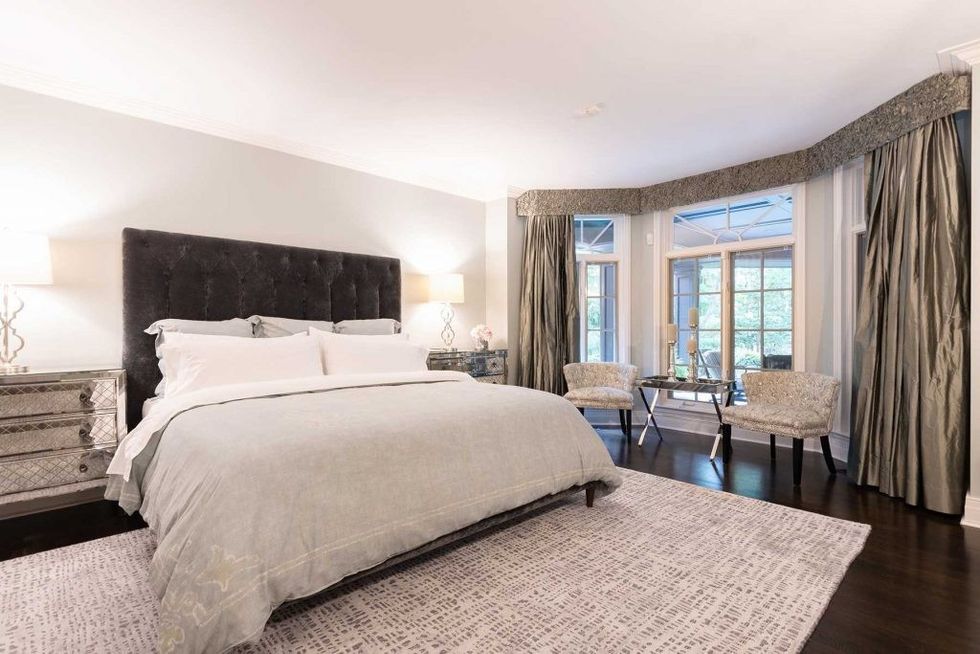 KITCHEN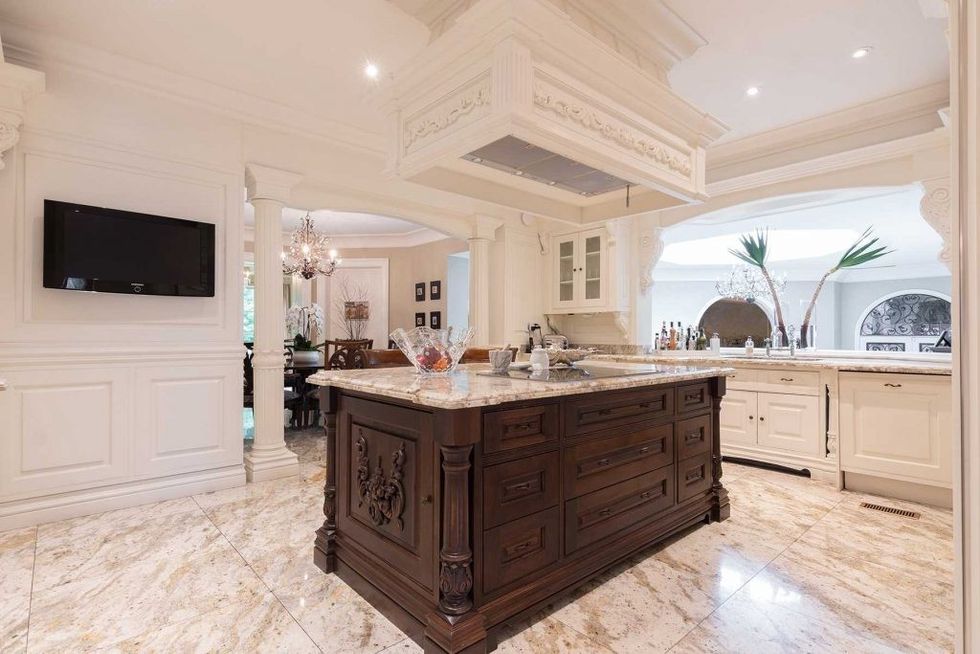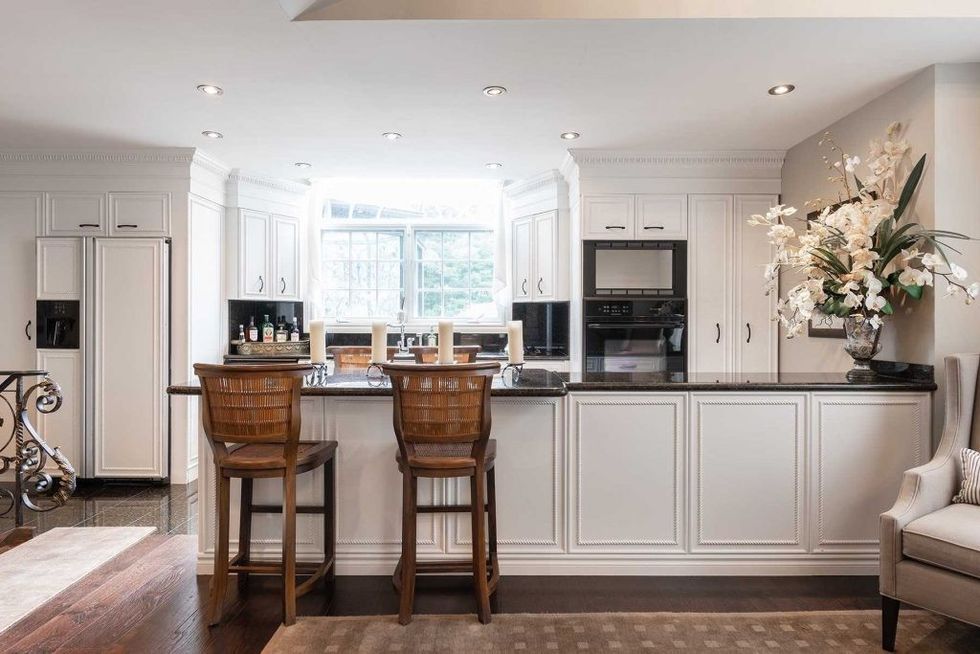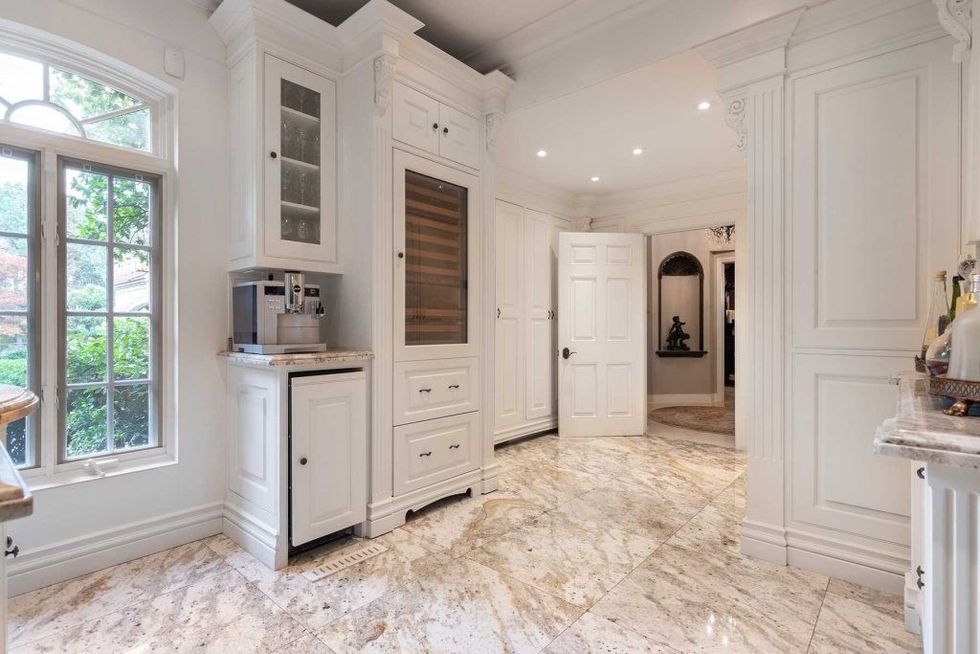 BATHROOM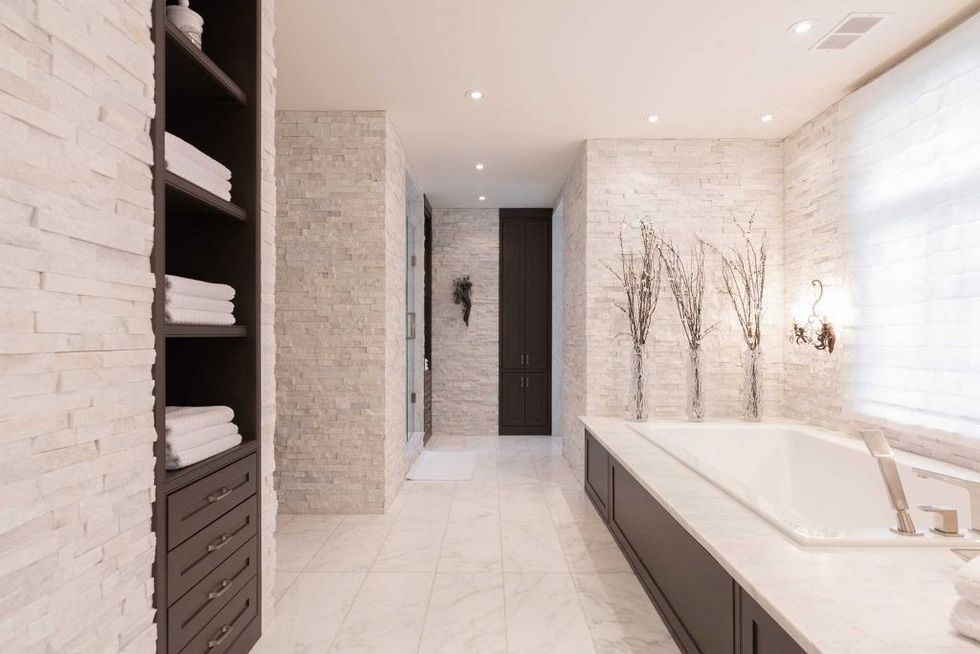 BALLROOM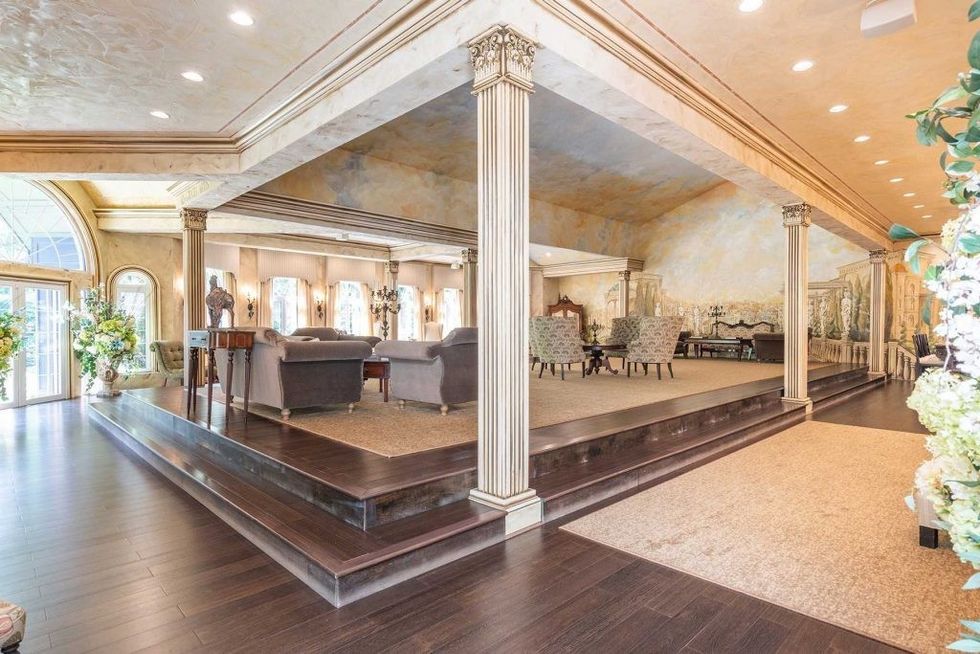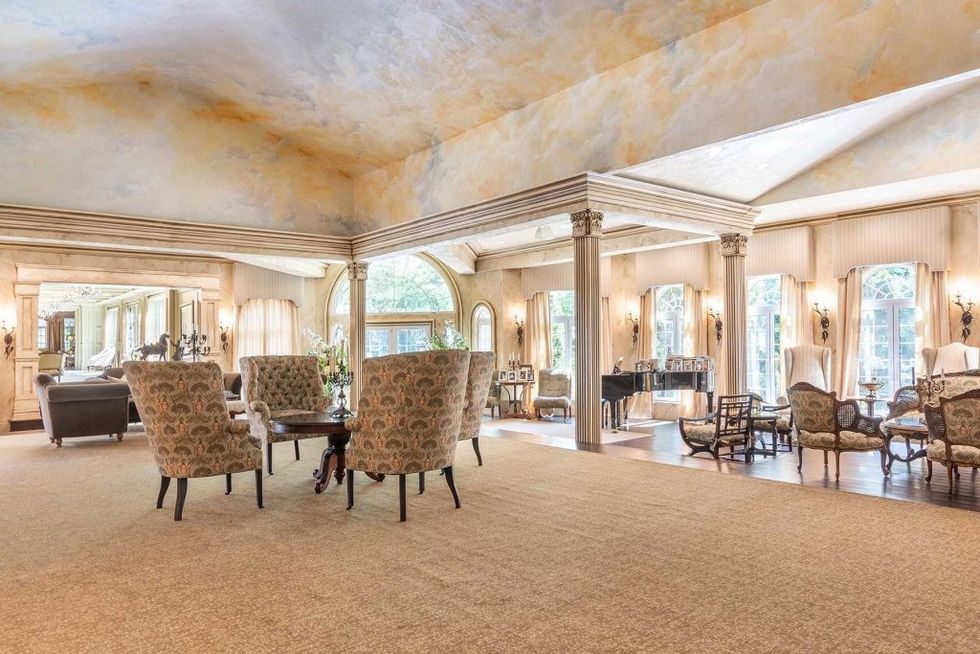 LOWER LEVEL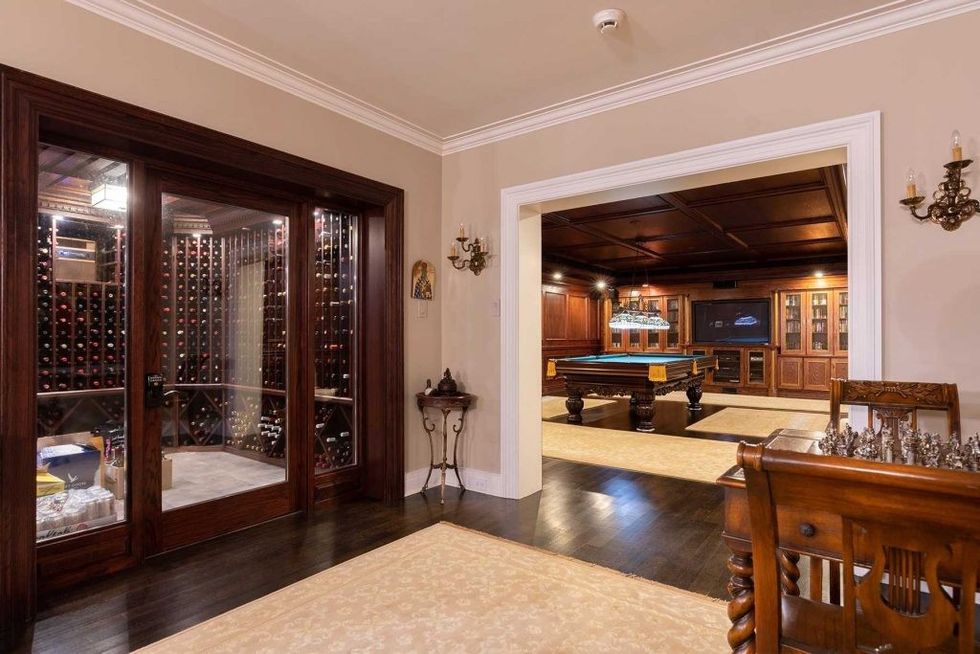 VIDEO:
Sold