---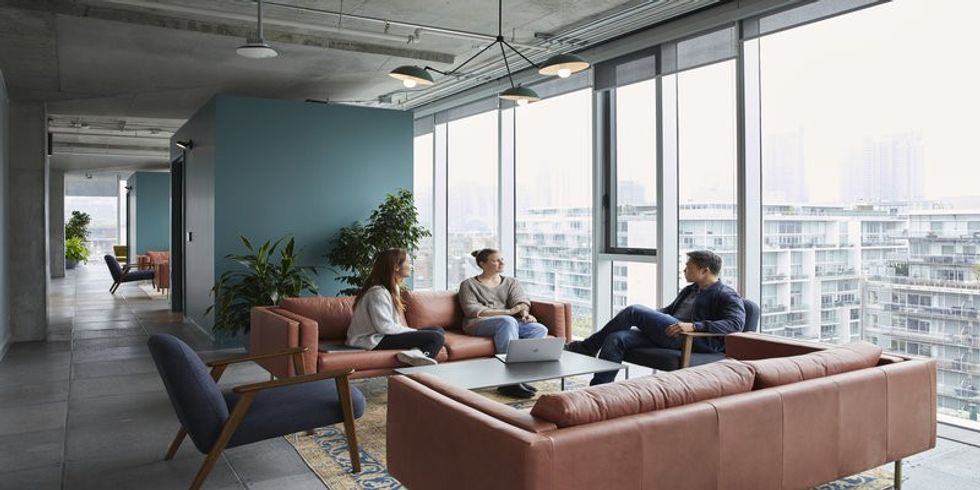 shopify.com
The company known for allowing you to go on a selling or buying spree is about to go on a hiring spree.
Shopify , the Ottawa-based, e-commerce giant is expanding its offices to bring on more employees. This was one of the announcements at its recent Unite Conference, attended by Prime Minister Justin Trudeau for a keynote conversation.
In Toronto, Shopify will move its operations into a new office downtown on Portland Street.
"We're building a bigger office there," chief operating officer Harley Finkelstein tells the Financial Post .
"Right now we're in two (offices.) We're going to combine and move in there, and that'll probably be in the next year or two."
In Montreal , the company will double its staff.
And more than growing its workforce, Shopify also announced a few others plans at the Unite Conference: a brick-and-mortar store; a debit-and-credit-card tap reader with physical locations; an AI-powered messaging app; and plans to expand global growth.
Just over a 10 years ago, Shopify started an online store to sell snowboard equipment with the intent to own its brand and build relationships with customers. When the company realized other stores were in need of a similar platform to build their retail business, Shopify the e-commerce platform was born.
Since 2006, Shopify has expanded from a team of five to over 3000 — and growing.
Personal Finance