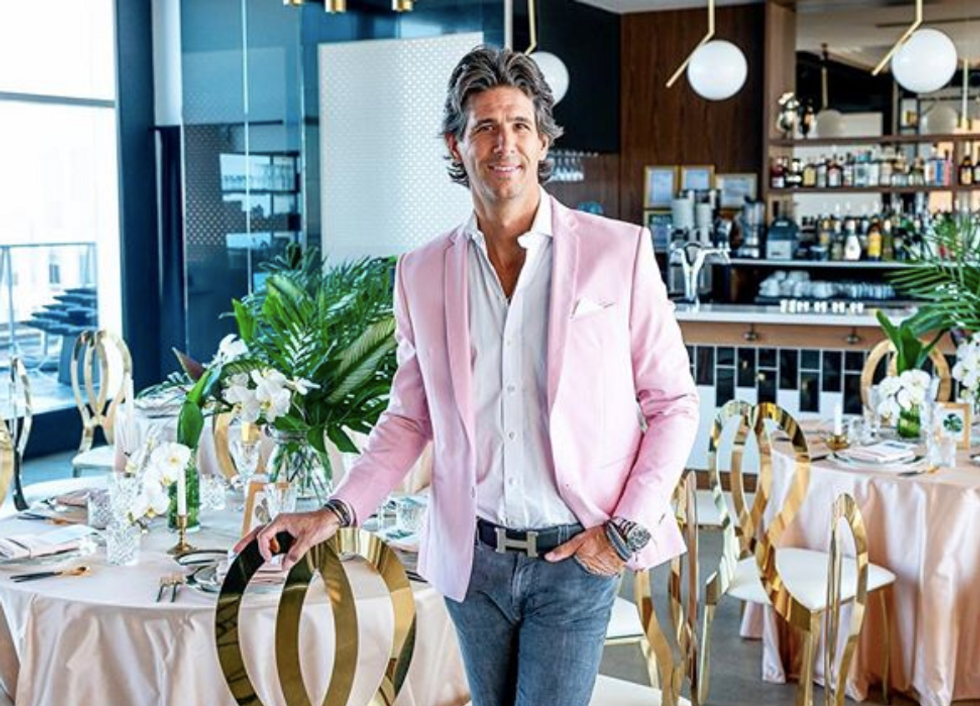 Sebastien Centner (Photo courtesy of @sebcentner/@homefrontmagazine via Instagram.com)
Sebastien Centner is an entertaining expert to the stars. Now he and his wife Sheila invite you into their Toronto home, which is a beacon of bold and distinctive design — and of course an entertaining haven.
---
It's no wonder either, considering Sebastien's concepts, recipes, and celeb-worthy events have also been featured on The Marilyn Denis Show and in The Globe and Mail, National Post, Canadian House & Home magazine, EnRoute, Style at Home, and Wedding Bells magazine.
Of course, this couple has a lot of experience entertaining, as they host countless big soirées and small gatherings.
Sebastien has hosted and been part of many big to-dos for high-profile clients, including Red Bull, Toronto International Film Festival, Hugo Boss, BMW, Porsche, and Playboy. He has also hosted events for the likes of Former President Bill Clinton, Brad Pitt and Martha Stewart.
So we had to speak to Sebastien, president of Eatertainment, to find out how the right decor can help you to make the perfect party.
How does the design in your new home help to stimulate conversation amongst your guests?
My wife and I are minimalists and we like things sleek, clean and contemporary. But often the modern or minimalist look can be cold and uncomfortable.
To us, it is important that the space not feel like a museum; it has to reflect our personal style, while still having lots of conversational pieces with stories behind them.
From the "Mother Fucker" neon sign by Thrush Holmes (we collaborated on the piece after my wife saw an image of the word in cursive writing), to the electrical wire sculpture on the coffee table (which I found in Capetown, done by a local street artist who only works with discarded recycled products)... from the coffee table itself (co-designed with our good friend and stainless steel artist to reflect a piece from the 50's we saw in a museum), to the photo lightbox (a limited edition between Tom Ford and Visionnaire), and the coffee table books (a mix of great photography books and our own photography), everything has a story and a special place in our hearts.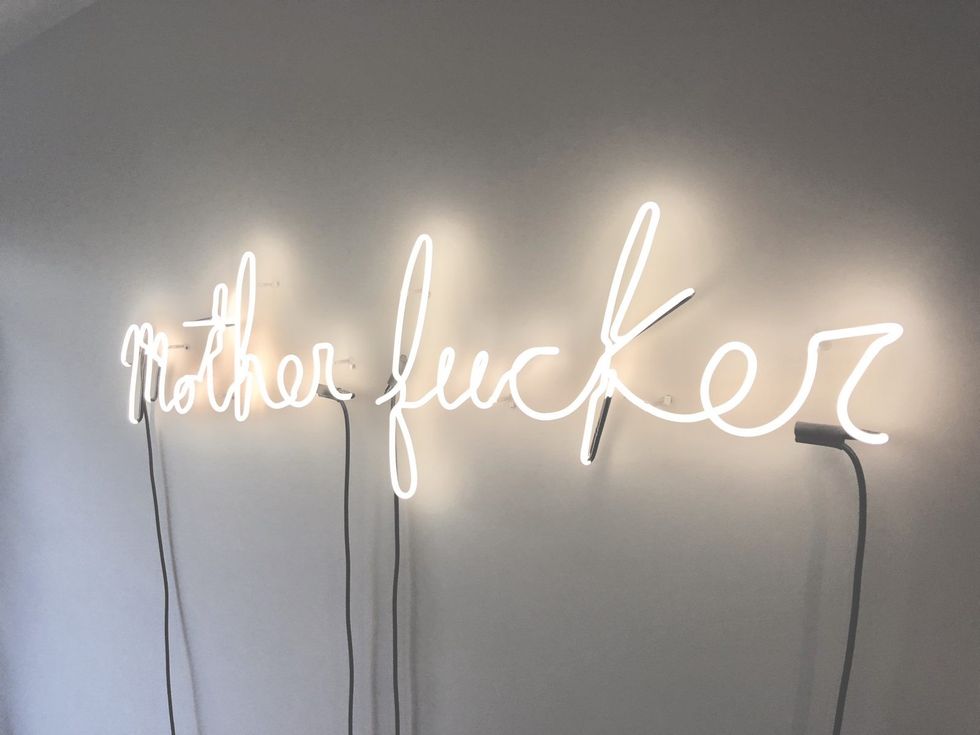 When entertaining, how important is lighting?  And does your lighting design work as well, when not entertaining?
Lighting is super important but we can't take the credit for it.
The couple we bought the home from were an architect (she's responsible for the sharp lines, the dramatic stairs, etc) and a photographer (he picked all the lighting and designed it specifically to create atmospheres to be flattering to people).
In the bedrooms, for example, there is no pot lighting. This is a departure from what most people do, but he was adamant that pot lighting is not right for a room where you want a more mellow and relaxed feel, versus the downstairs where in-ceiling lights give a more dramatic feel.
Also, everything is adjustable so we can raise or lower lighting as we move from area to area.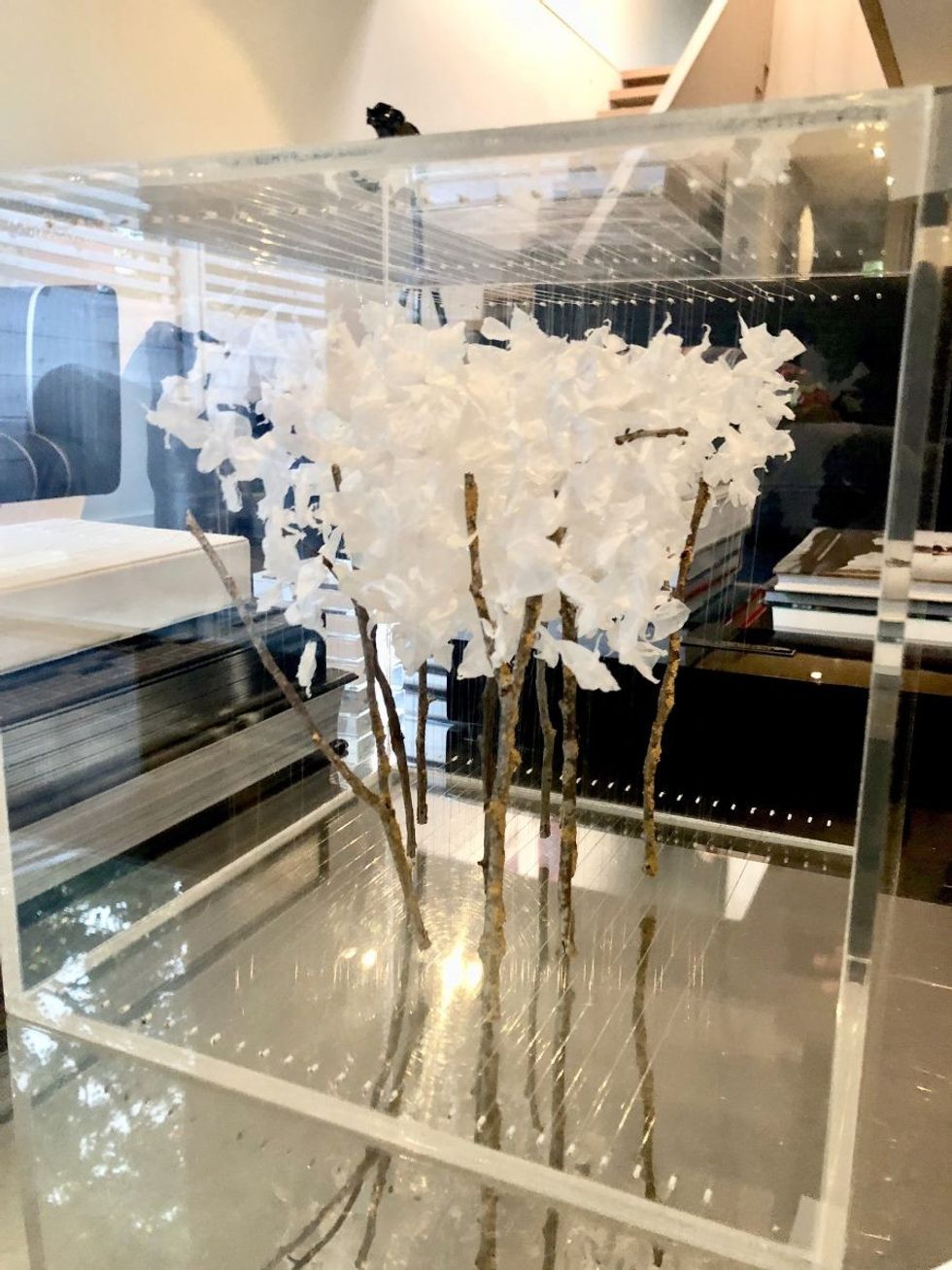 Does the house feel as perfect when it's just the two of you at home?
It always feels perfect.
When it's just us, the house feels sleek and minimalist ... like it's ready for a magazine shoot at any time (we are both super OCD).
But when it fills up, with six friends or 60, or a dinner party for our son and his 12 buddies before going to formal, it feels like it was meant for exactly that moment.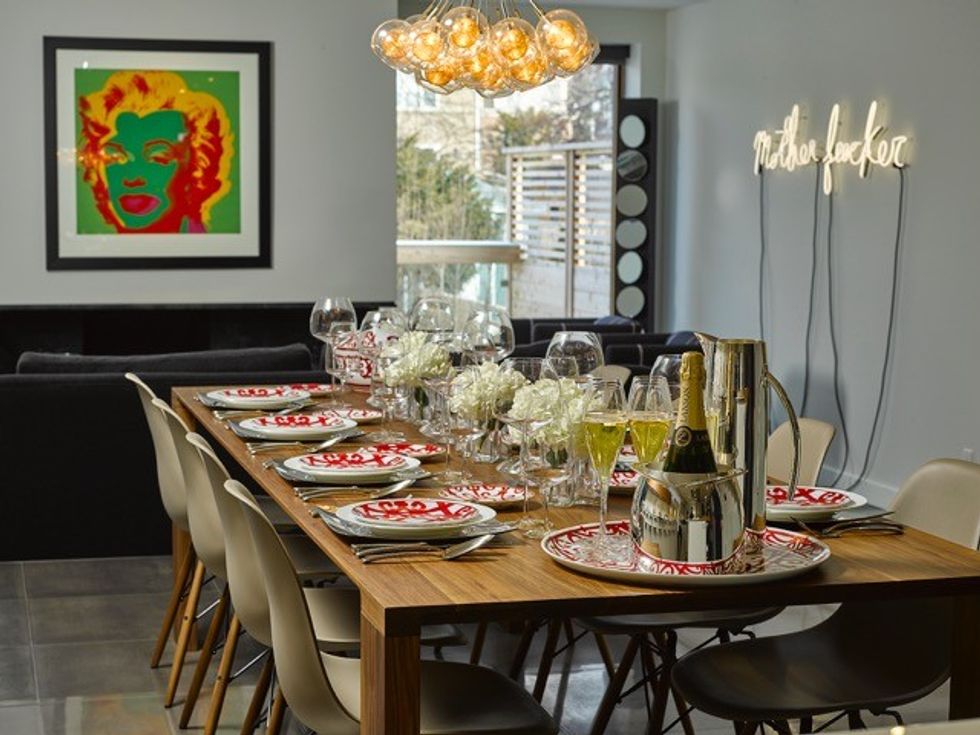 When function and aesthetic are at odds, which one wins out?
If done right, neither should win or lose ...
The balance of the two is crucial. If one becomes more important then you lose the beauty of a space that is both stunning and functional.
We've seen lots of gorgeous homes that feel like museums and lack soul, and lots of very comfortable homes that have nothing special design-wise, but neither of those works for us.
When it comes to choosing art, what is it that moves you?  Is there a theme or style that connects all of your pieces?  And is it important for you to feature a local artist's work in your home?
We don't have a specific theme or style, although a lot of our pieces do go against the grain. We are fortunate to have grown up with parents who were both art enthusiasts and collectors, so their love of art was passed on at a young age.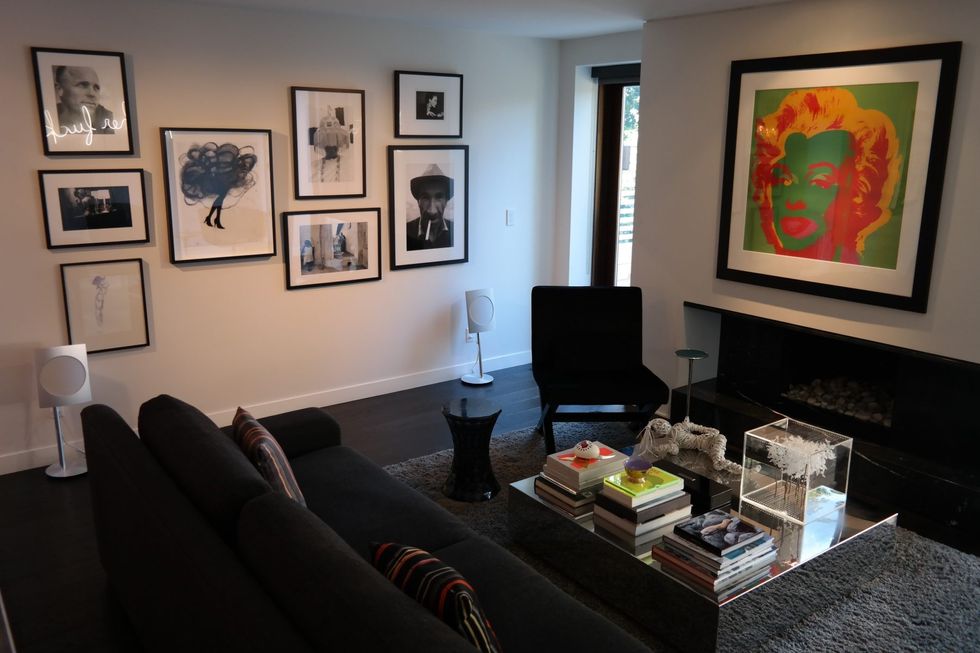 (SAMSUNG CSC)
When it comes to the sources and type of art, we like variety. We love to be able to see something as unassuming, like the photographs we found in Venice Beach that were inexpensively framed or the Guido Molinari oil painting in the original framing from the late sixties. To us, each is as important in the overall feel of our home. This extends to how we feel about local artists.
There are so many amazing young Toronto artists that we feel it both easy and necessary to support them. And having a personal connection to an artist makes the art so much more interesting.
From Thrush, whom we know well and whom I even helped to install the neon piece, to Martin Oulette who has done a number of pieces in our home and who used to work for me, to Glenn Baxter (from Fashion TV) whose black and white photos we would always buy at his annual Right To Play show ... these are people we know and having their art on the wall is very special for us and our family.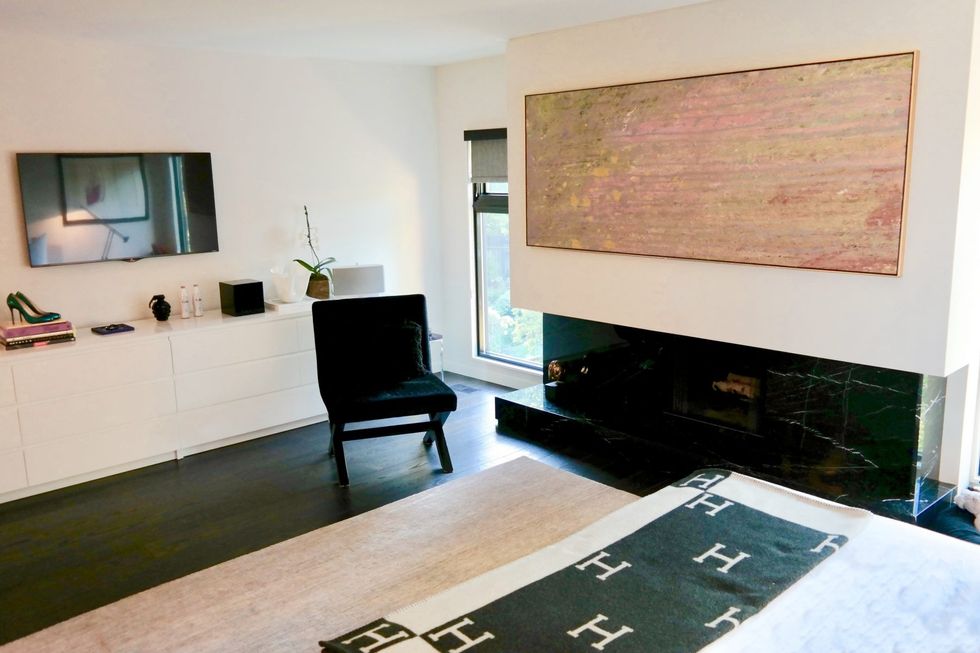 It goes back to my parents who in the seventies owned jazz bars and their best friends were musicians, artists and writers ... Back then Robert Markle (now deceased) was one of my dad's best friends and he used to paint ceiling tiles in my parents first jazz bar. Now those same ceiling tiles hang on our walls to remind us of how personal art can be.
What would you like to hear your guests say, after attending a party at your home?
The best compliment would be: "We can't wait to be invited back again!"
Style + Décor