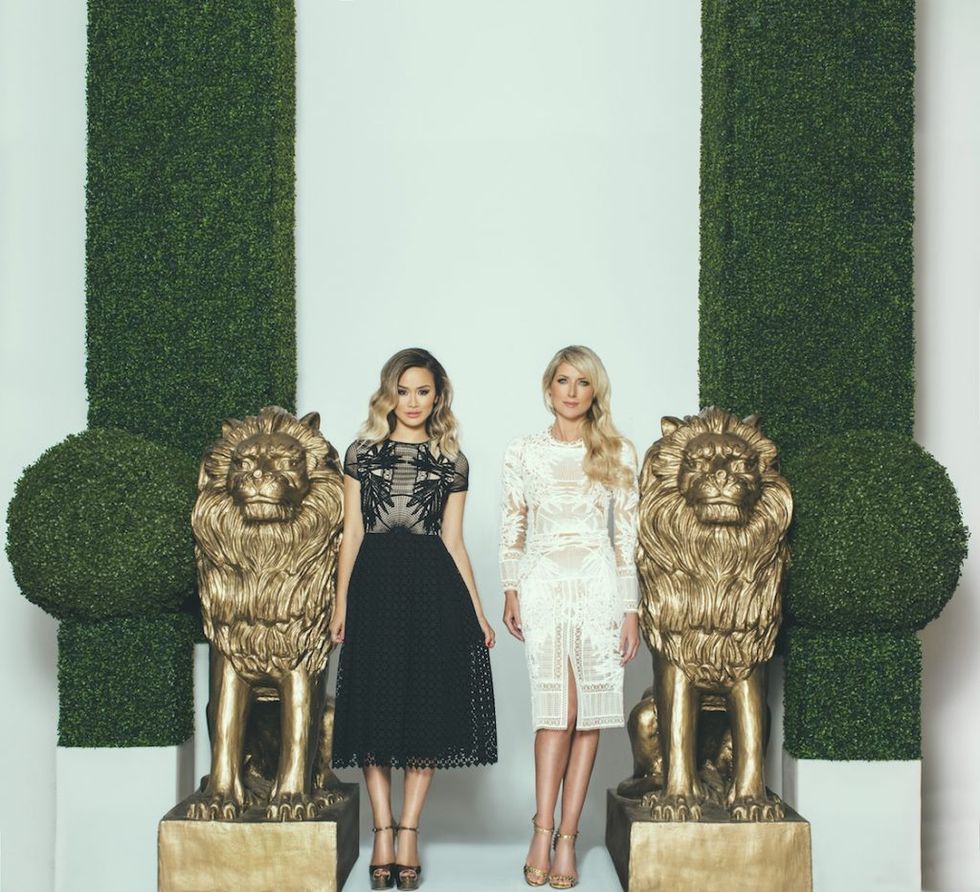 Candice Chan (left) and Alison Slight (right) (Photo courtesy of Renata Kaveh)
Candice Chan and Alison Slight are the duo behind CANDICE&ALISON Events Group — and the pair behind many of Toronto's buzzworthy parties and events. Now you're in luck, because their advice is about to help you create your own unforgettable shindigs.
---
CANDICE&ALISON offer complete design, production and management services for truly memorable event experiences in non-traditional ways. You can see this in their work with prestigious brands such as BMW Group, Chanel, L'Oréal, Christian Dior, H&M, and the Toronto Blue Jays.
Of course, it's no surprise they've won numerous awards. They were even included in BizBash's 2017 list of Top 40 Event Designers in North America.
And as someone who has gone to their fair share of CANDICE&ALISON events, I can say their events are highly covetted.
What's more, their signature style completely transforms any venue in an elaborate, over-the-top, but tasteful way. One of their "secrets" is that they always include the forget-me-not details.
For instance, at a YSL beauty event last spring, they had a toy box claw machine. Event-goers got to claw various YSL products from lip glosses to eyeliners. At another event, they had an on-site engraver to etch event-goers' sentiment of choice on perfume and cologne bottles gifted by their client.
So, if you're hosting a function of your own and want to mimic their style, we want to help you. We reached out to the force to get five of their top tips on how to completely transform your home or space for an unforgettable event.
Here's Candice and Alison's best advice:
Fabric Wonderland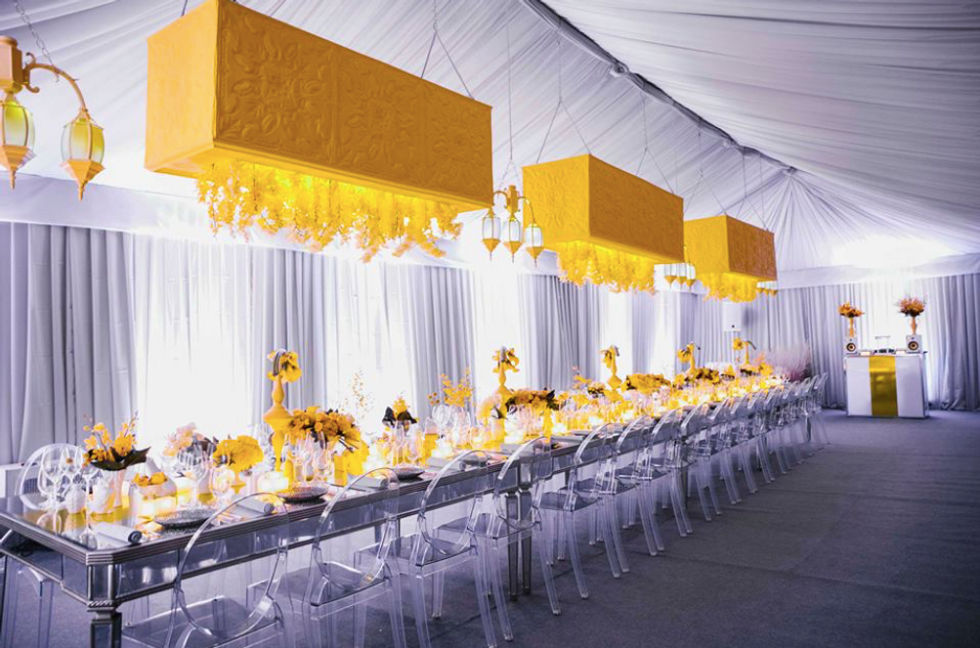 Grand Cru (Photo courtesy of Art Haus Photo)
Draping a space is the easiest and fastest way to completely erase what exists in exchange for a new luxurious environment.
From chiffon, taffeta and organza to rich velvet or silk, draping fabric is available in a multitude of textures and a rainbow of colours.  Just affix the material to a free-standing structure. This ensures damage-free flexibility and rapid turnarounds for set-up and striking.
Colour On Colour On Colour On Colour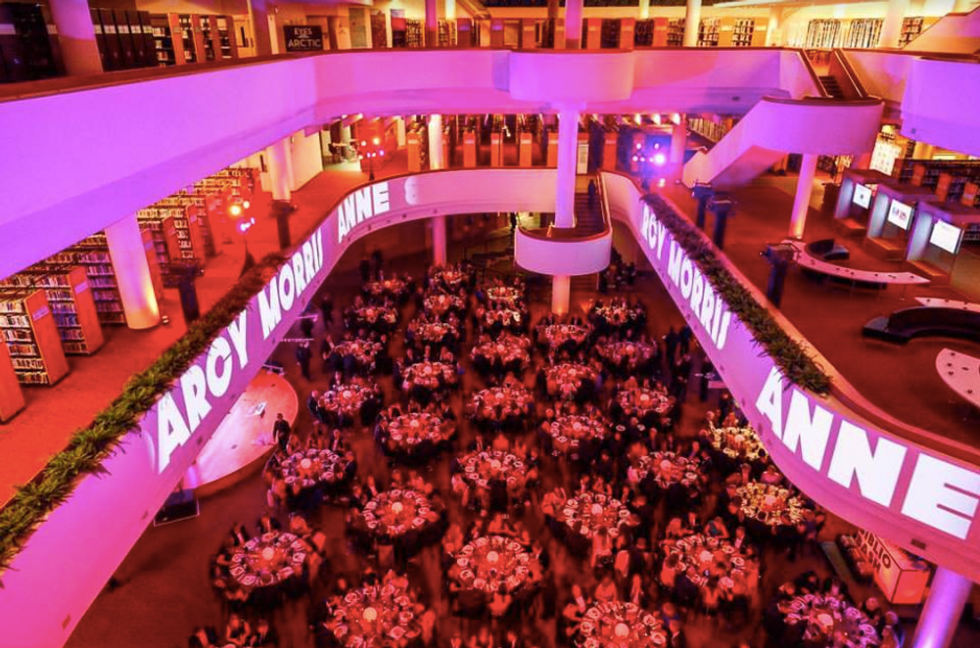 AMBI Gala (Photo courtesy of George Pimentel)
For high impact transformations, tonality and monochromatic colour schemes will have the greatest impact. And they completely set the mood.
For example, a room draped in red fabric with red florals, red lighting, red furnishings and red carpet will instantly read romantic and sensual. A room all in blue will skew cool and sleek. All white will feel formal and chic.
Bring The Outside In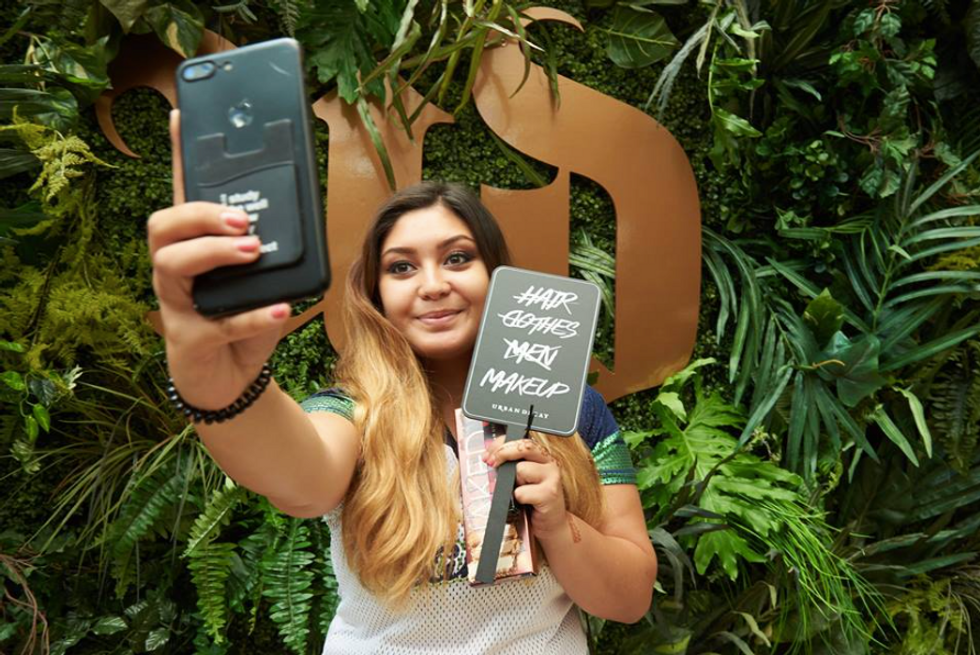 Urban Decay (Photo courtesy of Tobias Wong)
Blooms are always a welcome addition to any space, but we encourage thinking architecturally when incorporating them into your space.
Rather than a standard or singular floral component, create dramatic eye-candy by reimagining florals or greenery into structural features such as living walls, ceiling treatments or 360-immersive spaces.
People are attracted like bees to honey when it comes to any of the above because they offer instant Instagram gratification.
Stick It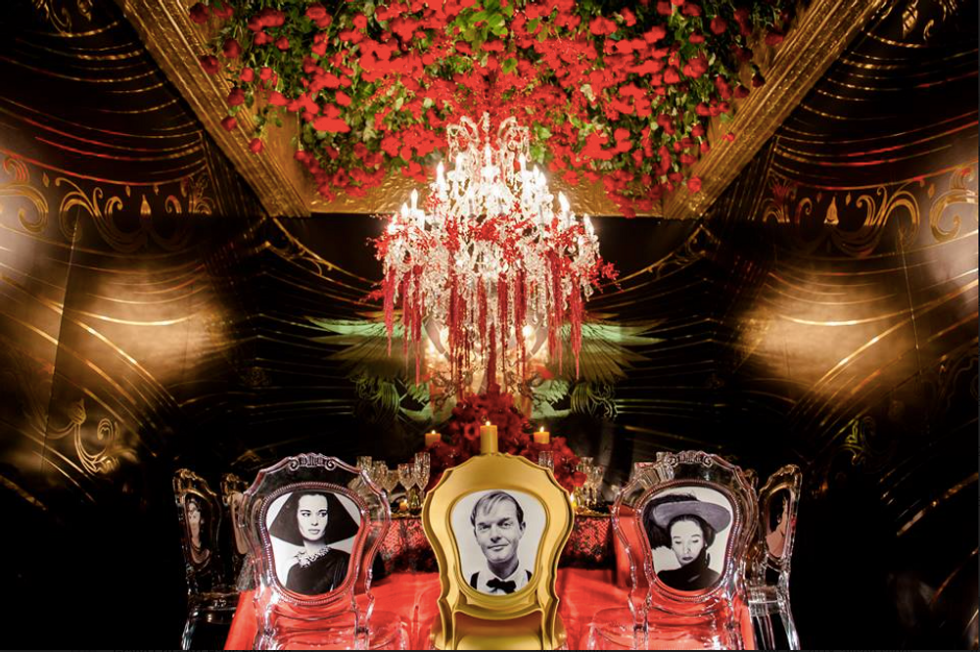 Dinner by Design (Photo Courtesy of Mauricio Calero)
Adding a decal to smooth surfaces like walls, floors, table tops or windows is a simple way to incorporate graphic or branded elements to your design.
Often adding colour and/or patterns with the use of these "stickers" can give your space a strong identity and high level of customization.
For example, a graphic marble texture can be printed and applied to a basic surface to cheat the eye into something more expensive. They also offer the ability to define a space, such as a dance floor or pathway.
Be Bold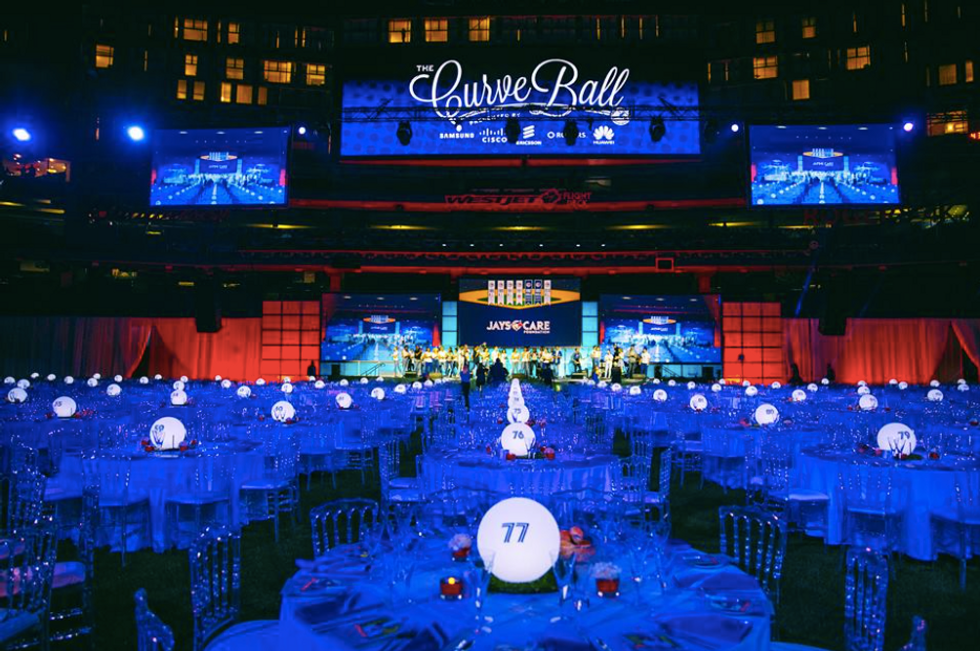 Curve Ball (Photo courtesy of Renata Kaveh)
Don't be afraid to push yourself outside your comfort zone to create something really unique and special.
Be inspired by, but don't copy exactly what you see on Pinterest.
Try something new and don't be hesitant to use colour and texture. Consistency is key so whatever your design, theme or direction pull it through each element to really express your concept.
For more inspo, you can check out a few of the events they have down the pipeline, including: Biblio Bash 2018, Heart of Fashion in support of North York General Hospital, Power Ball, and Curve Ball Gala in support of the Jays Care Foundation. 
Toronto