---
The Home Construction Regulatory Authority (HCRA), the regulator responsible for licensing the people and companies that build and sell new homes in Ontario, has a friendly reminder for home builders.  
Last week, the HCRA issued an advisory to licensees reminding them of the regulator's expectations around signed Agreements of Purchase and Sale. 
"The HCRA expects licensees to abide by the agreements they enter into with purchasers in a way that is both legal and ethical," says Wendy Moir, the HCRA's Chief Executive Officer and Registrar in a HCRA-issued press release. "Failure to treat purchasers fairly -- which includes clear communication, full disclosure, and advising them of all options -- could be considered professional misconduct and may result in licence suspension or revocation."
READ: Housing Minister Steve Clark Pledges to Crack Down on "Rip Off" Developer Tactics
The Advisory emphasizes that contracts can only be terminated for reasons outlined in an Agreement of Purchase and Sale, underscoring that increased costs alone are not a permitted reason for termination -- a telling sign of the current climate of sky-high inflation rates.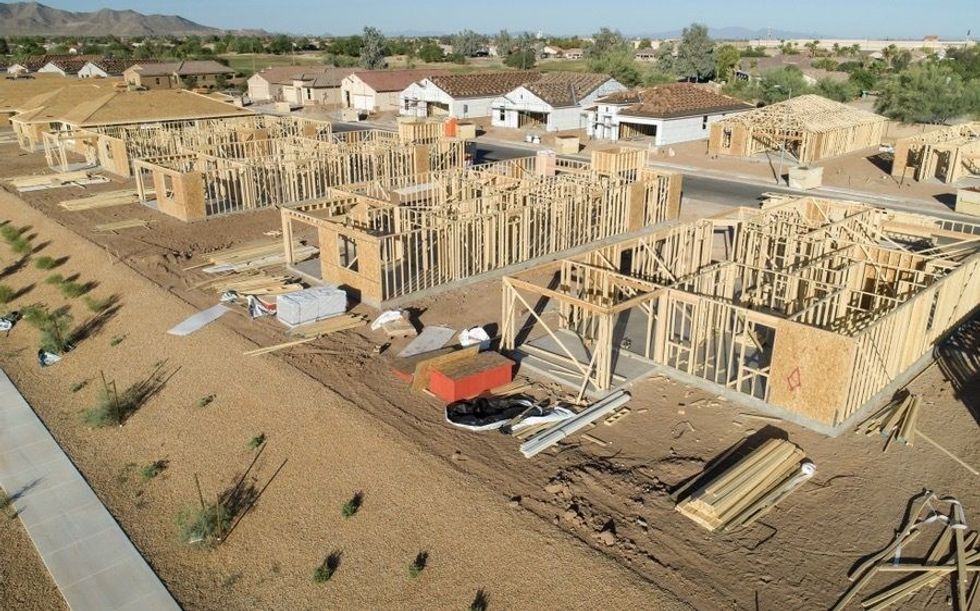 "We understand that there may be instances of unexpected increases in costs to the builder. But there are rules that must be followed to ensure fairness to all parties and prevent price gouging," Moir explains.
The HCRA recognizes that if a project is in jeopardy of not being completed, it is fair to explain the situation to purchasers and try to work collaboratively toward a new agreement, says the organization. 
"If builders want to make a case for purchasers helping to cover the unanticipated costs, they should provide reasons and sufficient evidence," says Moir. "However, a licensee may not threaten to breach their contract if the purchaser does not agree to a requested increase. A purchaser faced with a request of this nature needs to have enough clear information and independent legal advice in order to be able to make an informed decision without coercion."
The Advisory sets out explicit actions a home builder must take in proposing a price higher than in the signed contract including:
Advising purchasers of the amount of the increase and the reason for it, including a summary of how the increase was calculated and how the figure departs from the initial budgeting for the project.
Advising purchasers of all their options, including the option to continue with the original signed Agreement.
Recommending that purchasers obtain legal advice from a lawyer who is familiar with real estate transactions. 
If a contract is ultimately cancelled, the Advisory notes, the HCRA may step in if the builder tries to re-launch the project on the same property and enter into new sales agreements.
Back in March, the Ontario government announced it would crack down on profiteering developers cancelling pre-construction sales in the form of raised penalties. The latest advisory is a sign that this remains an issue that deserves to be taken seriously.
"We will not tolerate a builder cancelling a project just because they think they can sell the units for more," says Moir. Amen.
Real Estate News