Since March, Torontonians have been doing their darnedest to make their dwellings as livable as ever. From transforming back alleys into cozy havens to investing in property up north, the importance of "home" has never been more heavily emphasized.
But what if all the attention that's been directed towards our pads has you realizing your place in Toronto -- tiny and backyardless as it may be -- just isn't cutting it... but you also don't have the means to go marching into the Muskoka real estate scene? If that's the case, this recently-listed dream of a property in Prince Edward Island might just be the answer you've been looking for.
---
Standing tall on Green Gables Shore, 251 New Seabury Drive is a treat. Say the address out loud and you can't deny the place even sounds charming. Whether or not you've ever dreamed of being a lighthouse keeper is besides the point; this prime property on the country's east coast, asking $599,900, is a once-in-a-lifetime opportunity for anyone seeking a more subdued, quaint, and quiet life than can be found in the city.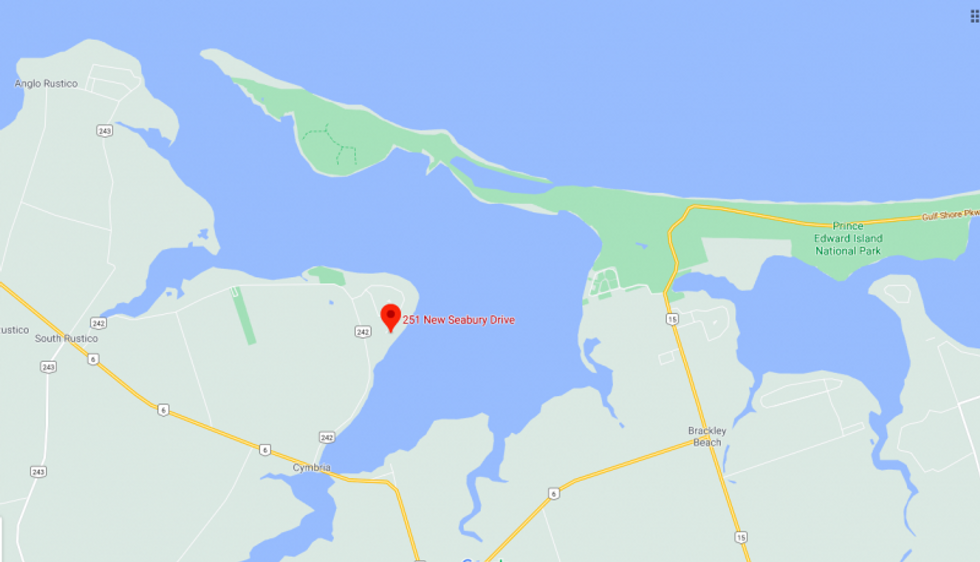 Let's be real: we adore Toronto's real estate -- in fact, we live for it! -- but when a global pandemic flips your daily routine on its head, there's no shame in recognizing the city might not be your calling. If tall and cylindrical dwellings overlooking Rustico Bay sound more like your cup of tea, read on.
READ: Canada Dreaming: Alberta 'Hobbit House' Hits the Market for First Time Ever
Boasting a fun and funky geometric shape, this property isn't laid out like one you've visited before. With full floors being dedicated to private chambers, dining spaces, or living room-style setups, the home is fitted with a total of three bedrooms and three bathrooms, and is estimated to cover approximately 1,625 square feet.
Living space spans across five different levels, the bottom of which is tucked cozily into the ground surrounding the home. A 360-degree watch room floor and main floor window seats offer prime views of Rustico Bay and golf course, while the property also includes a serviced bunkhouse, a private beach, and a large, natural playground.
Specs:
Price: $599,900
Address: 251 New Seabury Drive, Rustico, Prince Edward Island
Type: House/Single Family, 5-level
Bedrooms: 3
Bathrooms: 3
Size: 1,625 sq. ft.
Just imagine, waking up with the sun and the crisp autumn air, brewing a pot of coffee, and slipping into some cozy socks and a sweater before you pad up to the top floor -- your top floor -- to take in the views of the natural world waking up around you.
With neighbouring houses few and far between and one side of the property facing bay-front, this is the type of place you'll need a vehicle to thrive in. There would be no TTC at your doorstep; to be transparent, the listing received a WalkScore of 1. But for those looking to really escape, these minor details, which some might call downsides, could actually be major benefits. Are you really taking transit so often these days, anyway? And how frequently are you walking to those nearby amenities you spent all your time at in February?
Indeed, these are the days when many are daydreaming about opportunities beyond the centre of the universe Toronto and its surrounding region. If you fit that profile and feel a call toward the country's east coast, it's high time to make your daydream a reality.
EXTERIOR
LIVING AND LOUNGE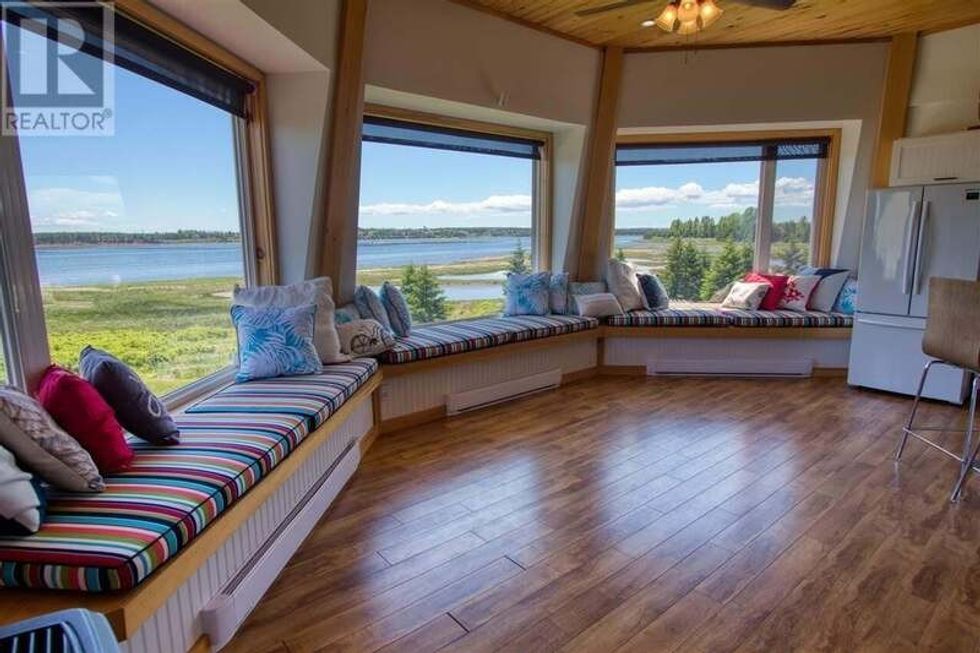 KITCHEN AND DINING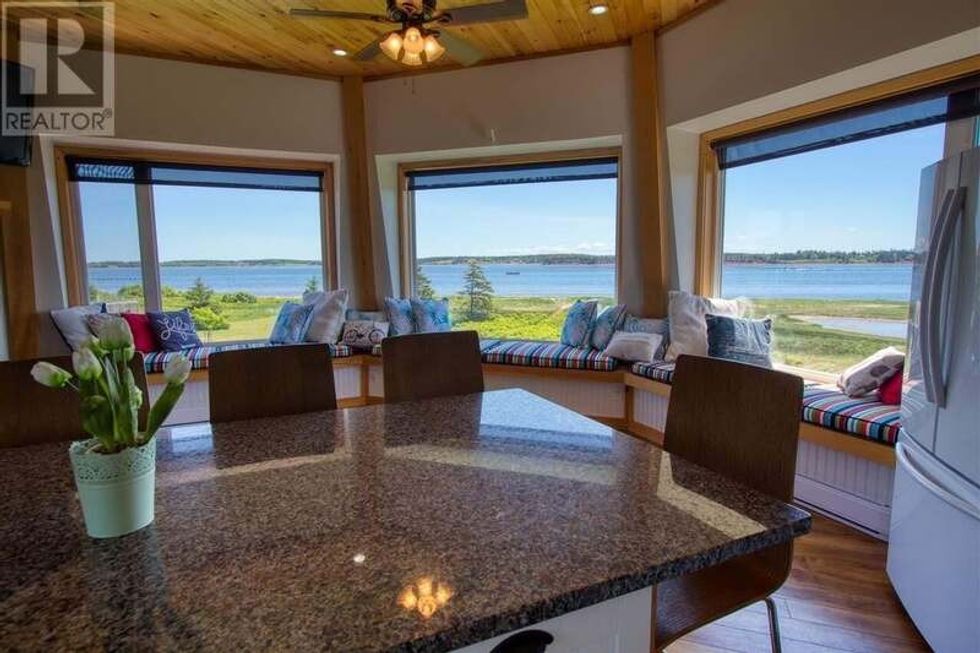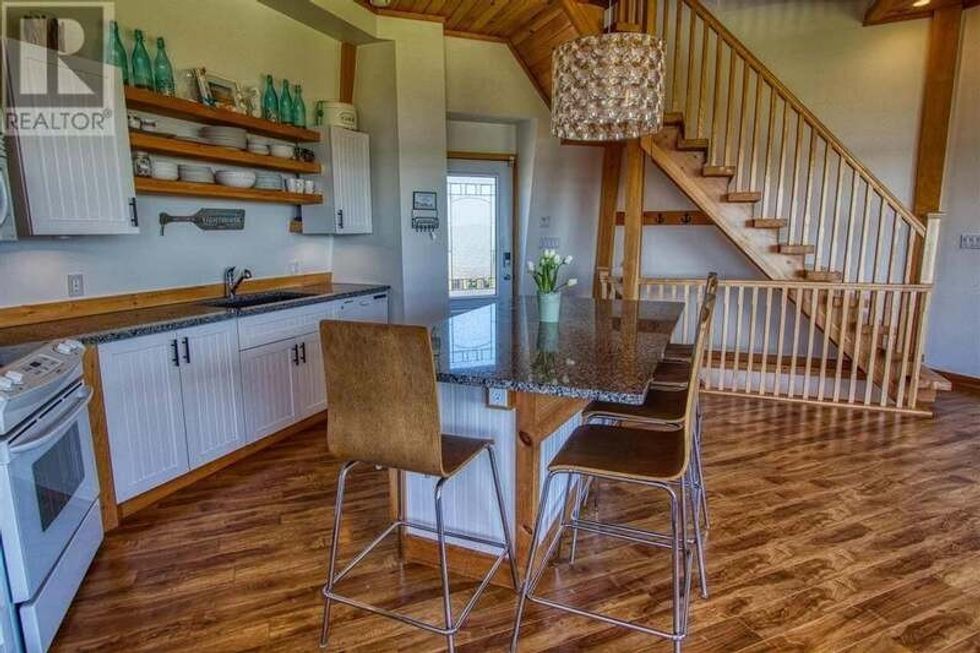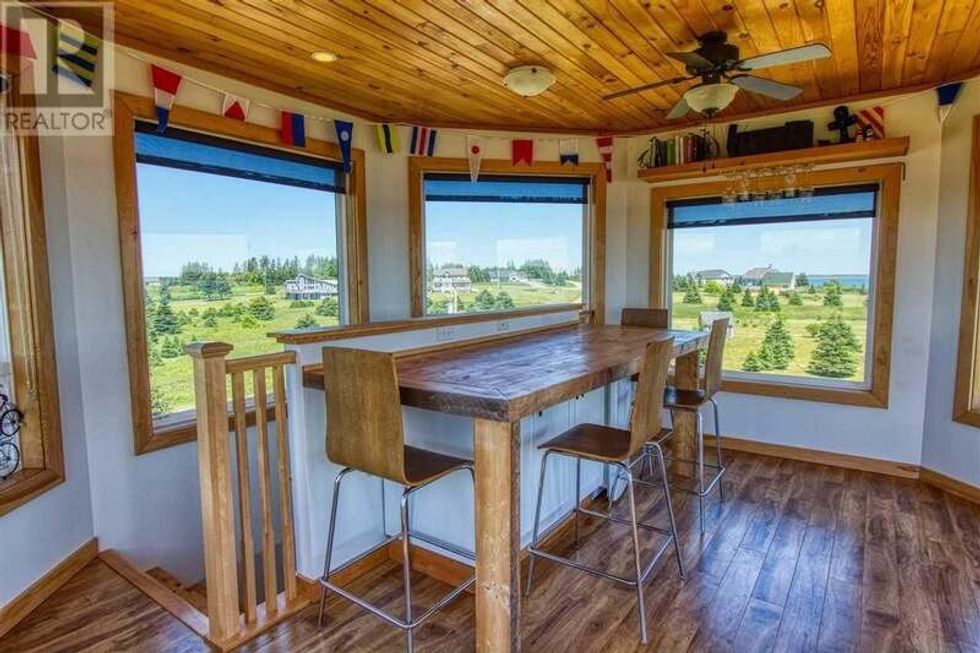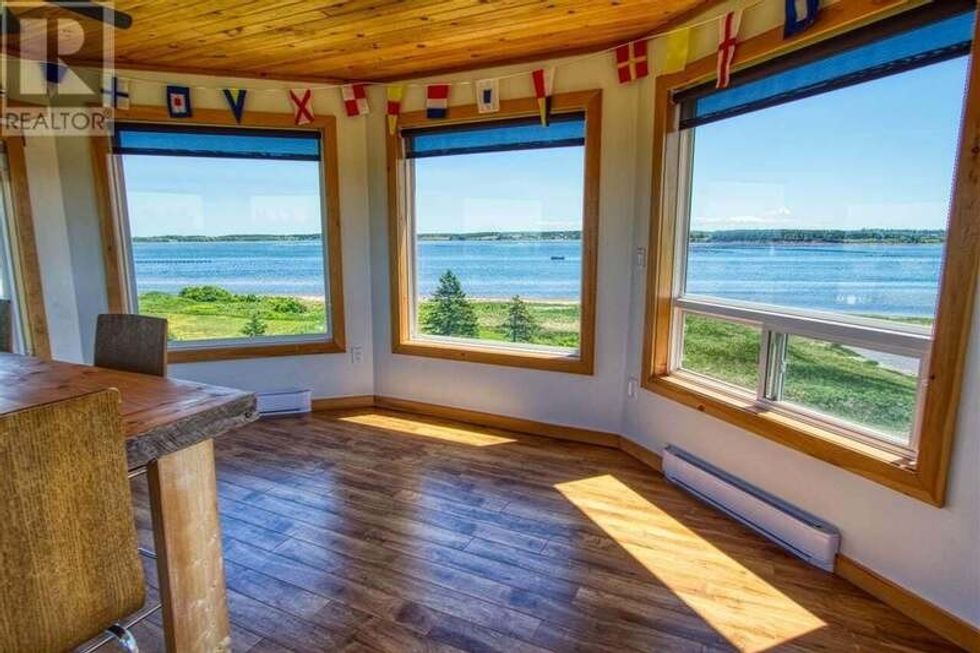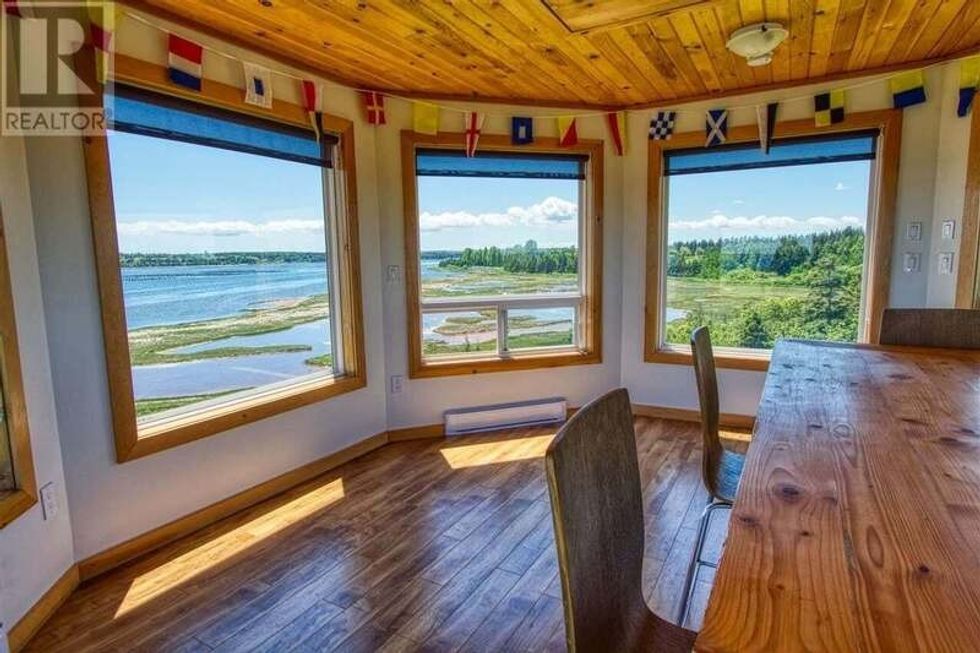 BEDROOMS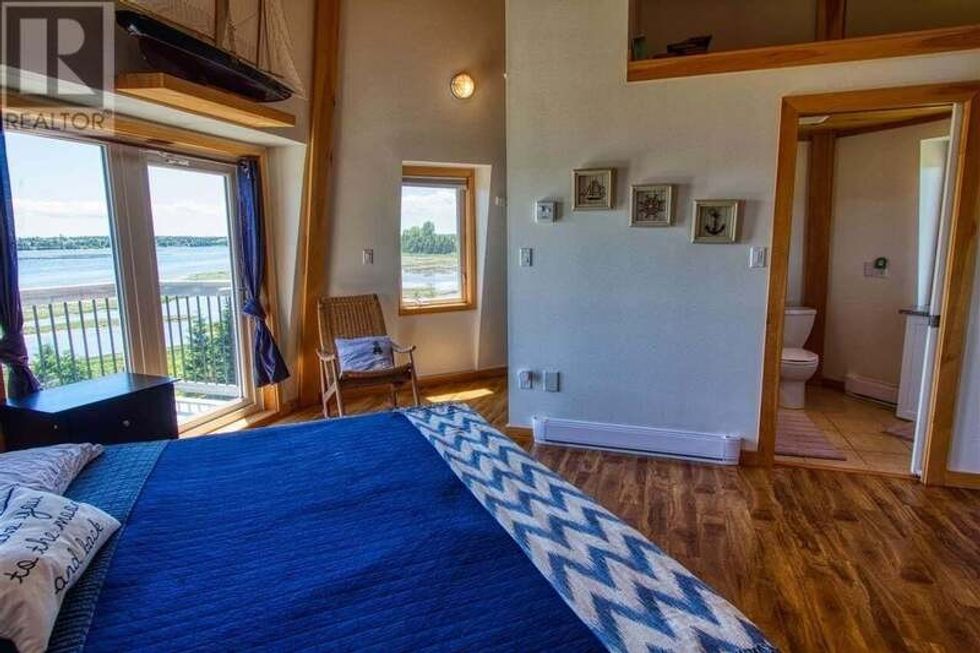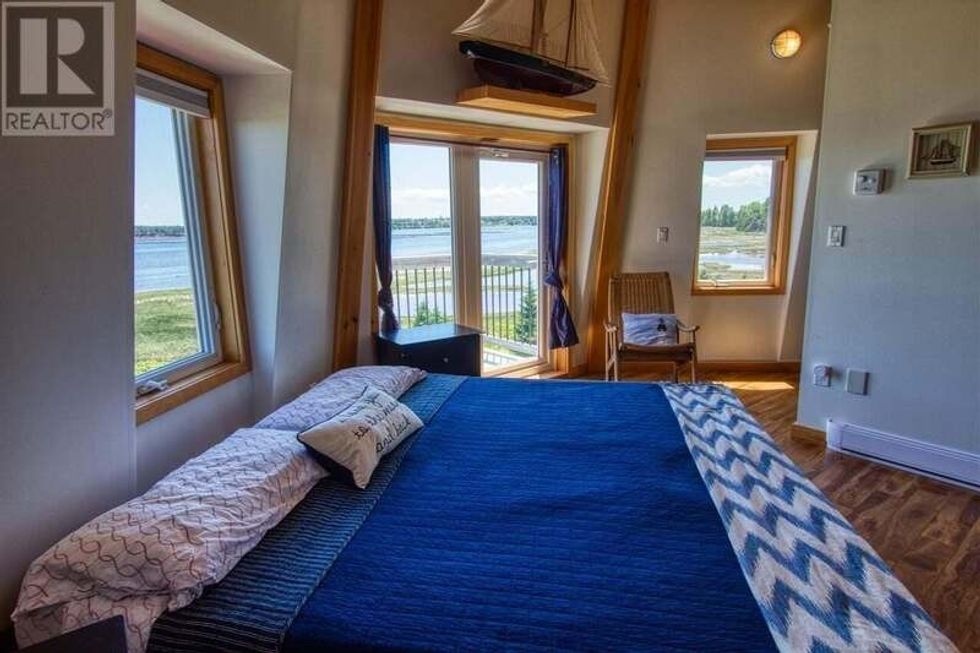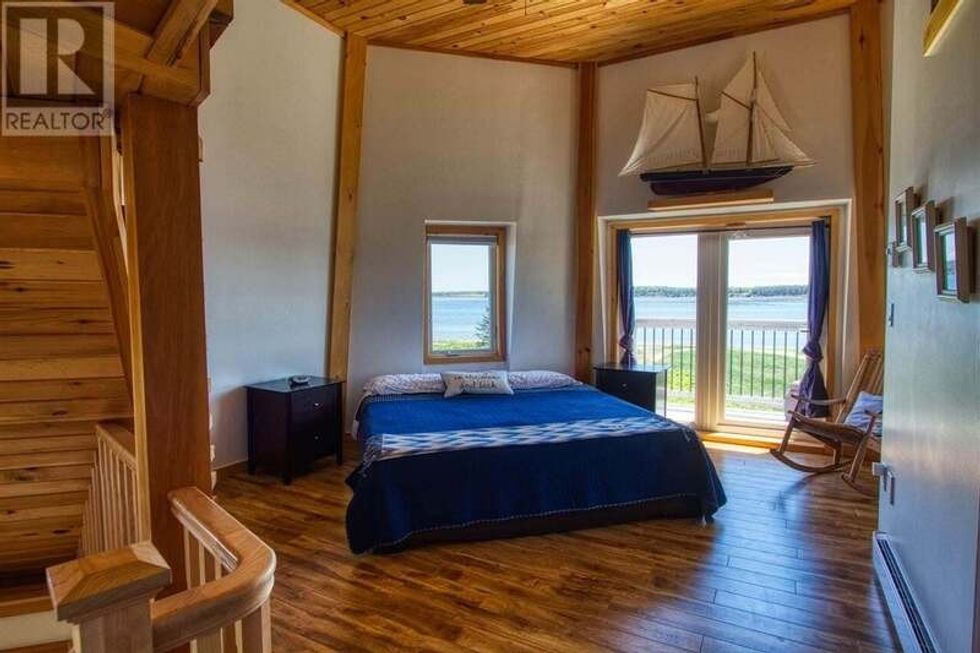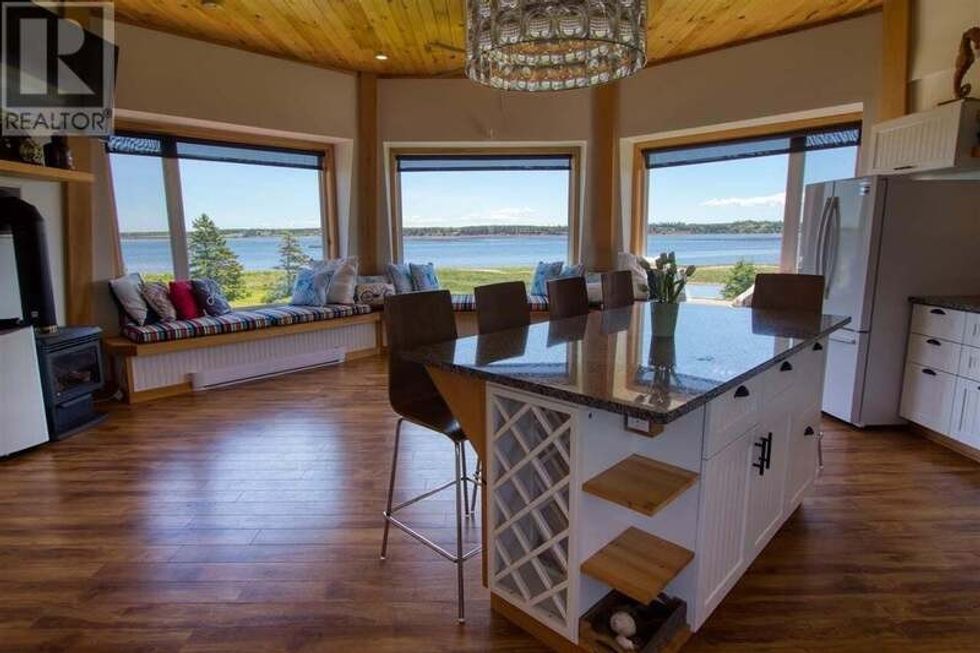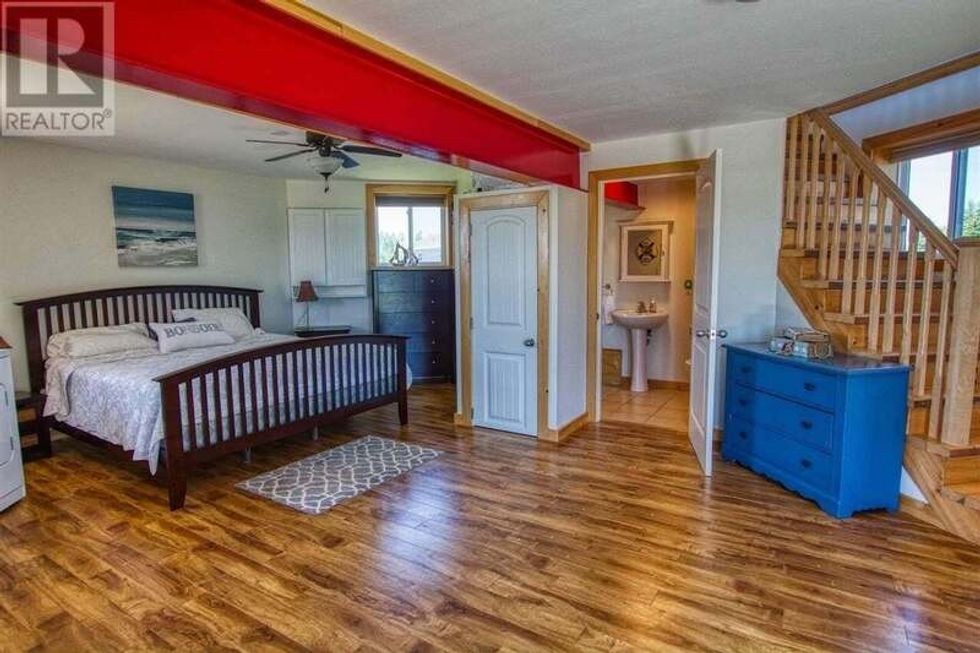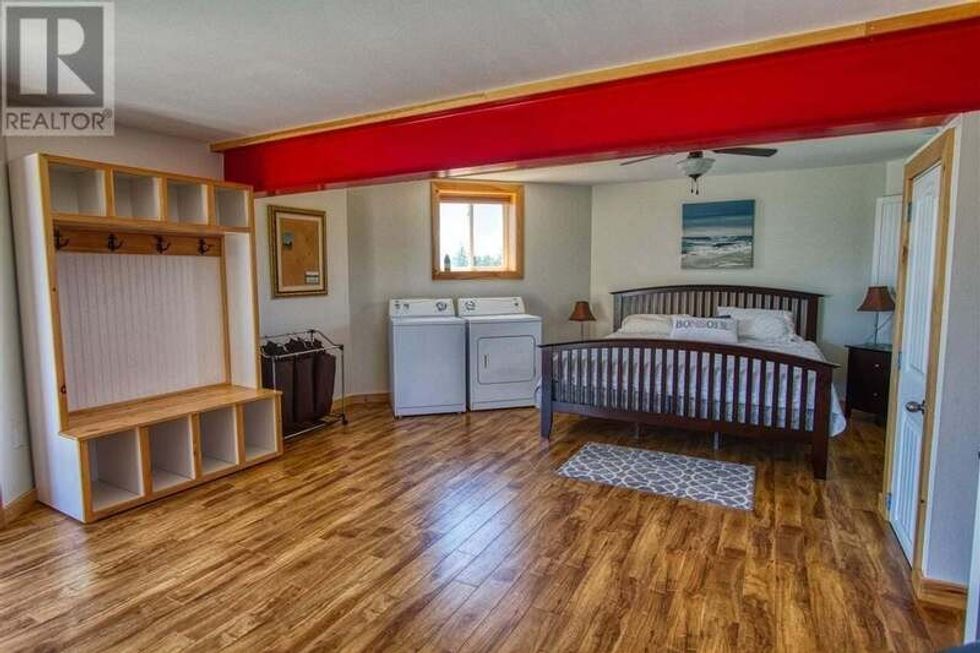 BATHROOMS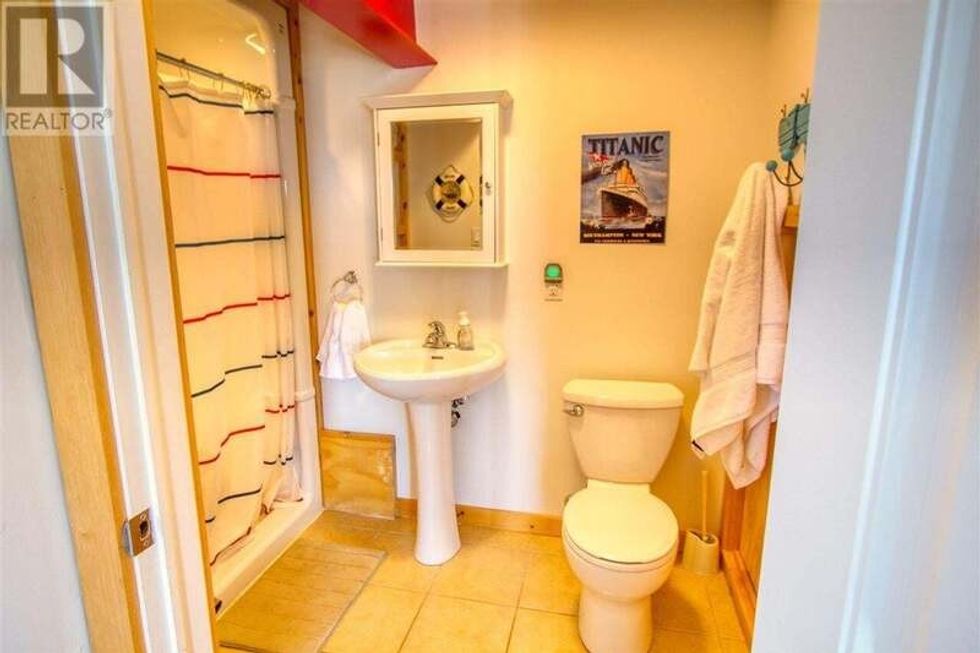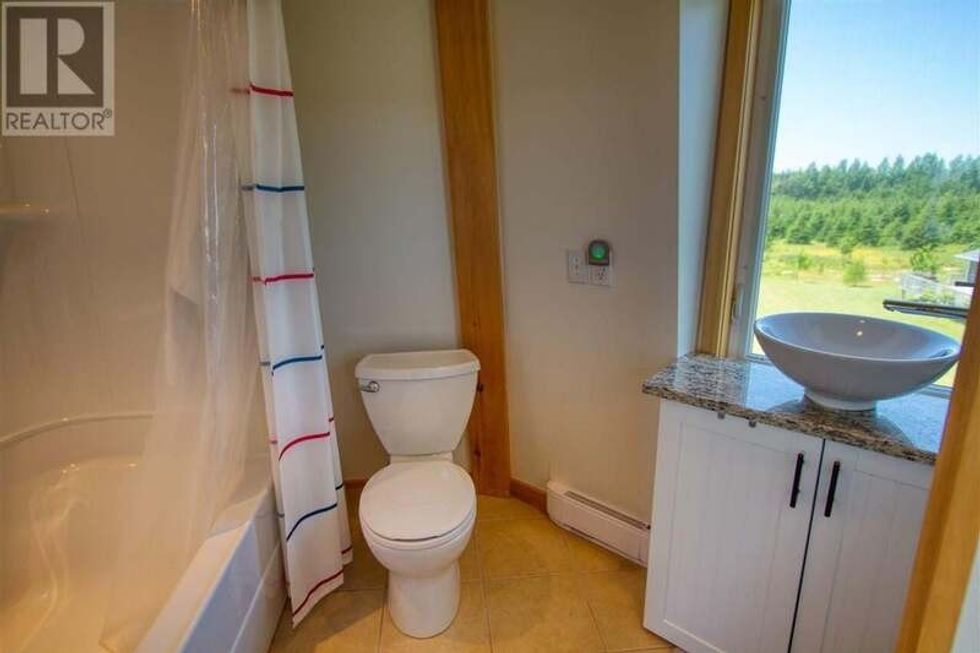 STAIRWELLS AND DETAILS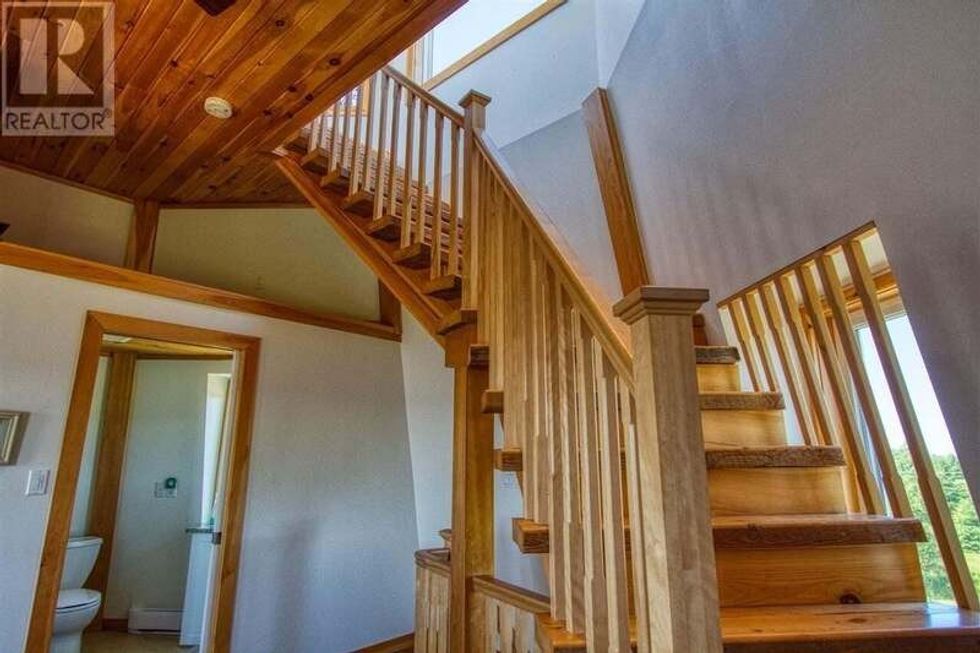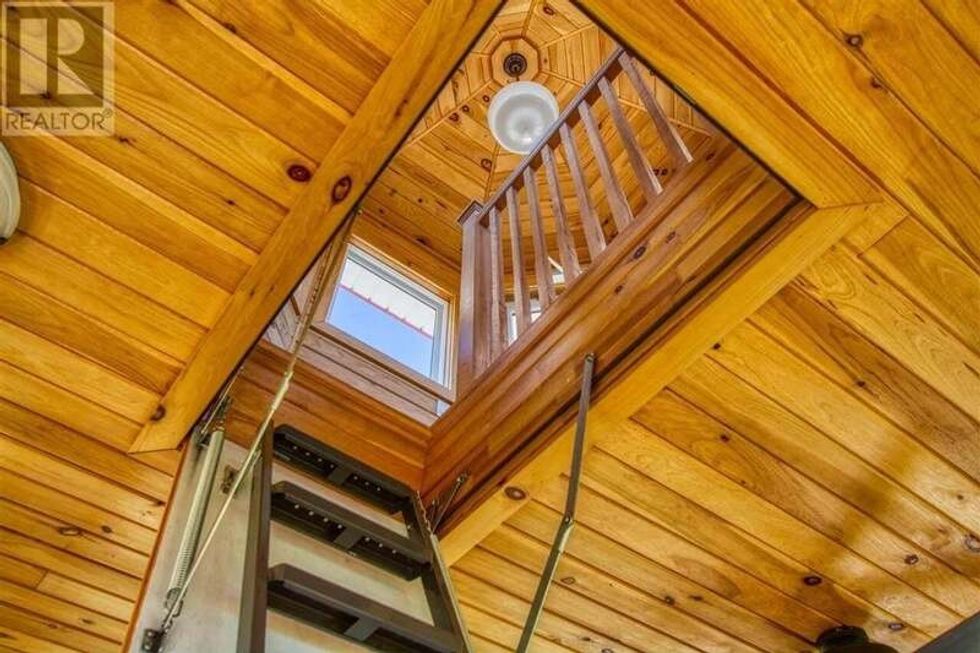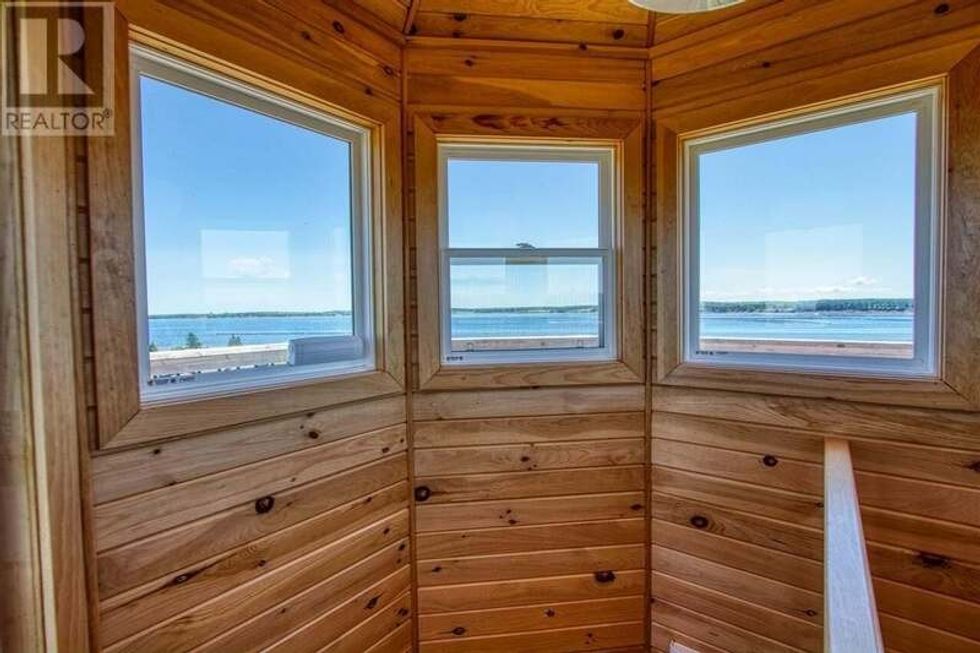 OUTDOOR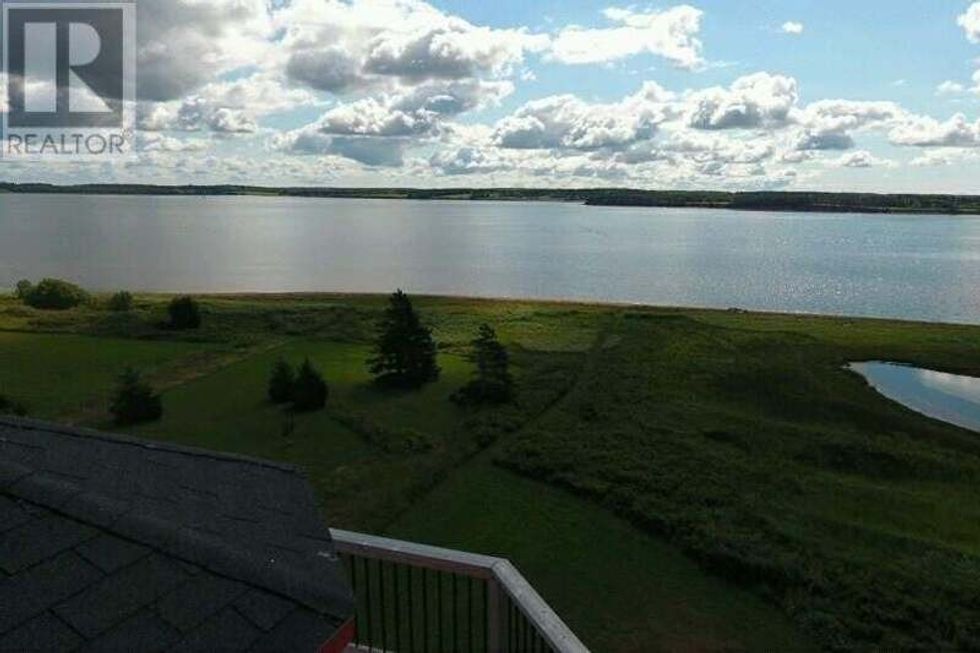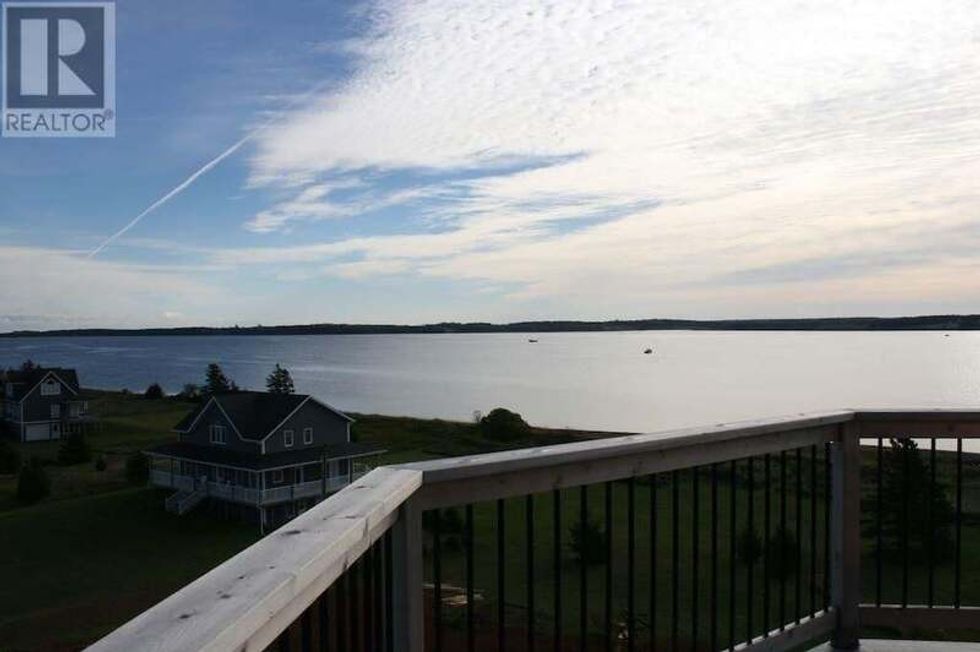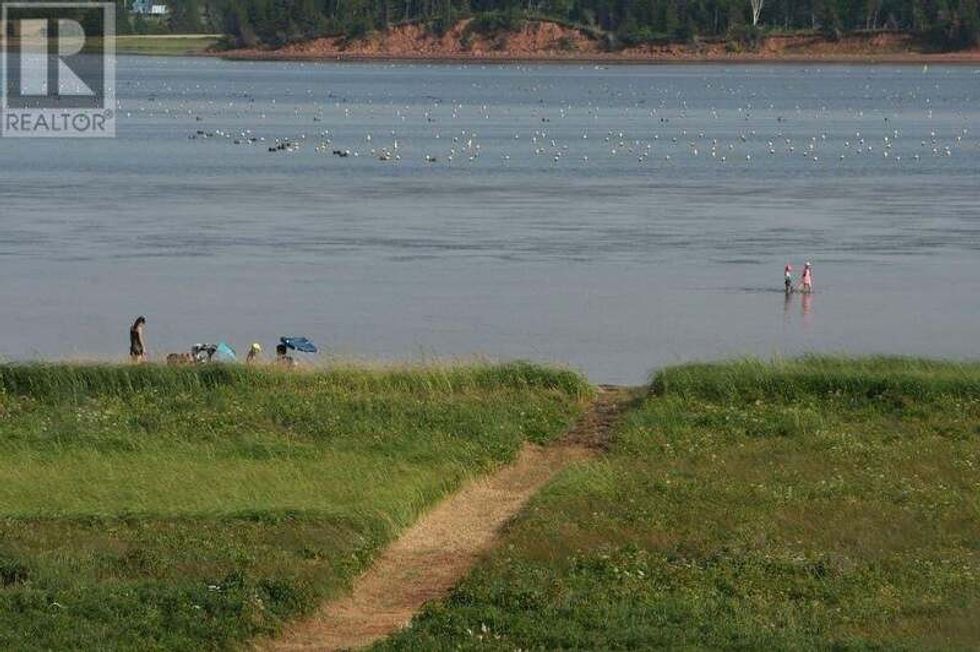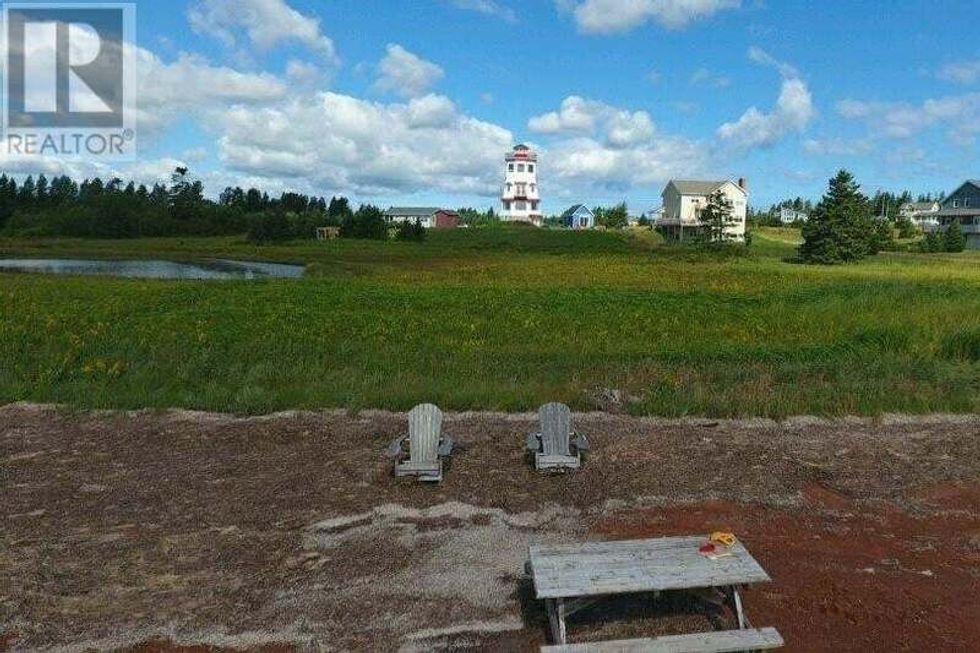 Listed