Yet another shiny new residential tower could add to the perpetual transformation of Toronto's Yonge and Eglinton neighbourhood. 
---
133 Erskine LP has applied to the City of Toronto for the rezoning of 133 Erskine Avenue.
Sitting at the southeast corner of Erskine and Redpath Avenue, the proposed new development will be 31 storeys, with a four- to 12-storey podium. It would replace an existing aging 11-storey apartment building as part of the City of Toronto's rental replacement program.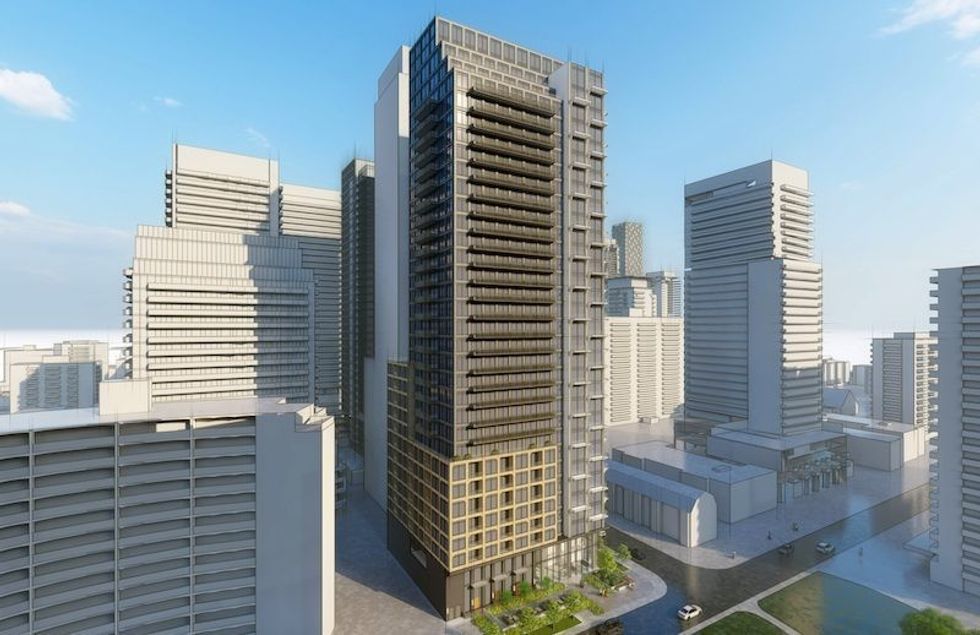 Image: IBI Group
The building would include 296 new condo units as well as 26 rental units -- the latter replaces units in the existing apartment building. It would be dedicated entirely for residential purposes, with no retail or commercial space planned throughout its 22,242 square metres.
Of course, future residents won't have to walk too far to find all the retail their hearts desire in the jam-packed Yonge and Eglinton neighbourhood.
Inspired by Mid-Century Design
The proposed design takes cues from the existing apartment building immediately east of the site; one of the many apartment buildings in the city designed by the Estonian-born Canadian architect Uno Prii in the Mid-century expressionist style.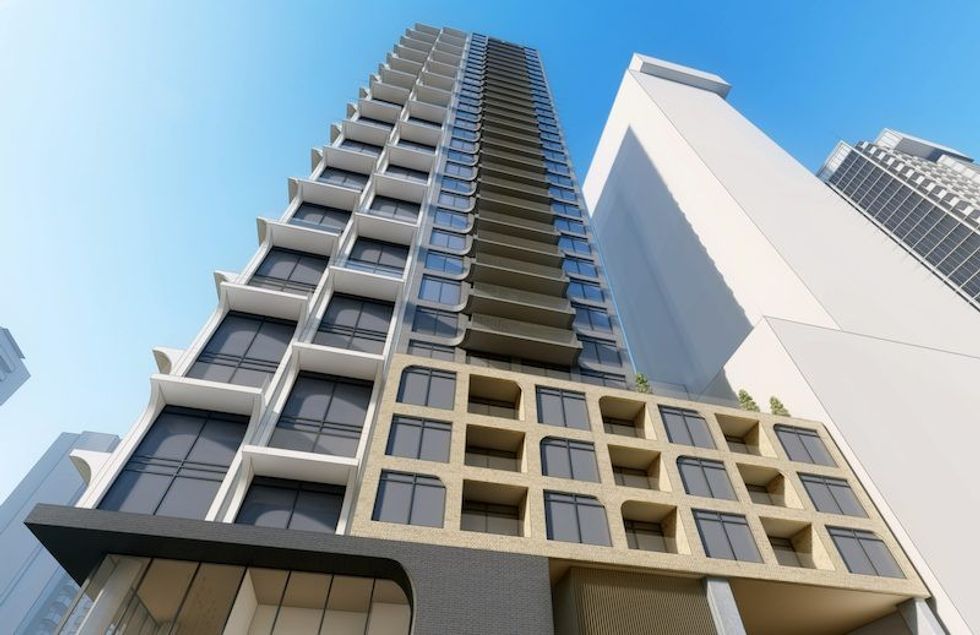 Image: IBI Group
Designed by IBI Group, the new tower's main expression is found along the corner shaft with balconies that integrate subtle arched forms in a staggered pattern. The use of curved elements can also be found on the ground floor piers, projecting balconies, and window opening accents along the podium floors. 
The building will house a mix of studios (49), one-bedroom (130), two bedroom (101), and three-bedroom (42) units.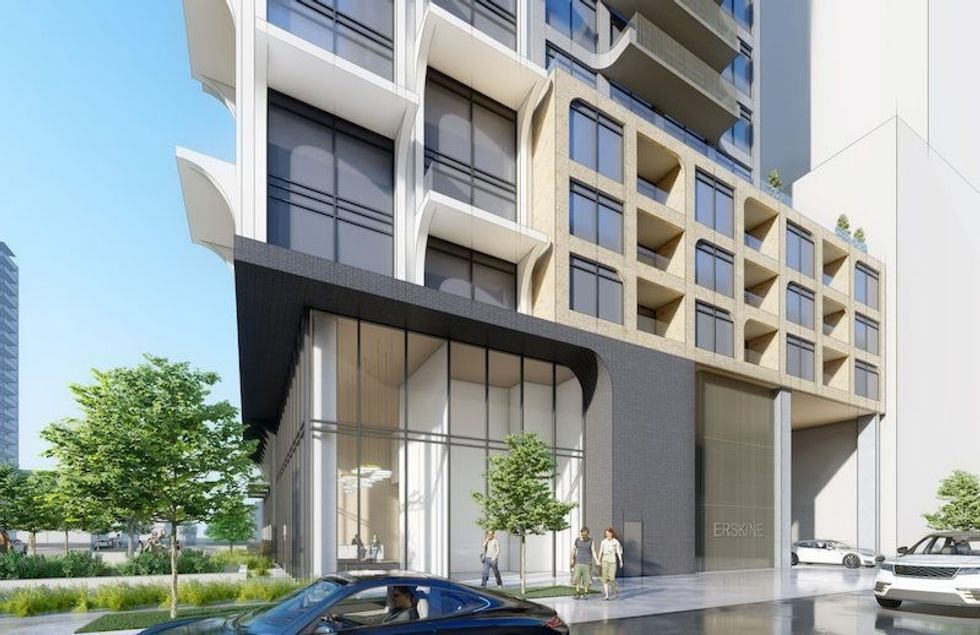 Image: IBI Group
In total, 1,288 square-metres of indoor and outdoor amenity space is proposed. These include things like a wifi lounge, large multi-purpose spaces, a children's play structure, and a standalone pet relief area.
Currently, three levels of below-grade parking is being contemplated.
If approved, the new building will be yet another addition to the rapidly changing Yonge and Eglinton neighbourhood that renders the intersection and its surrounding stretch of Yonge Street virtually unrecognizable compared to a decade or so ago (RIP Canada Square Cinema).
Toronto