Power is a lot less interesting than influence these days, and although deep pockets can certainly guide the direction a city grows, they're not everything.
Influencers are making their mark, and they can take many forms.
---
It might be that they have money, and therefore a measure of power, or they know how to work a room and win people over. It might just be their time, their moment of convergence when all eyes are on them, pushing them to step up and lead the way and show us how it's done.
An influential person or group might have the wisdom and grace to show us how we've lost our way, or they may be someone who's new to the scene and has a hot take on a dire situation.
Whatever form they take, they're worth paying attention to; they're the ones getting things done, stirring stuff up and – like it or not – they're just getting started.
As the country's leading real estate news site, we've had our ears to the ground and our eyes on the prize all year long, discerning who has significant sway in the real estate industry and who's just blowing in the wind.
So, without further ado, and in no particular order, here are the 22 most influential individuals, organizations, and associations in Ontario real estate in 2022. ( Find BC's Most Influential here.)
Doug Ford | The Politician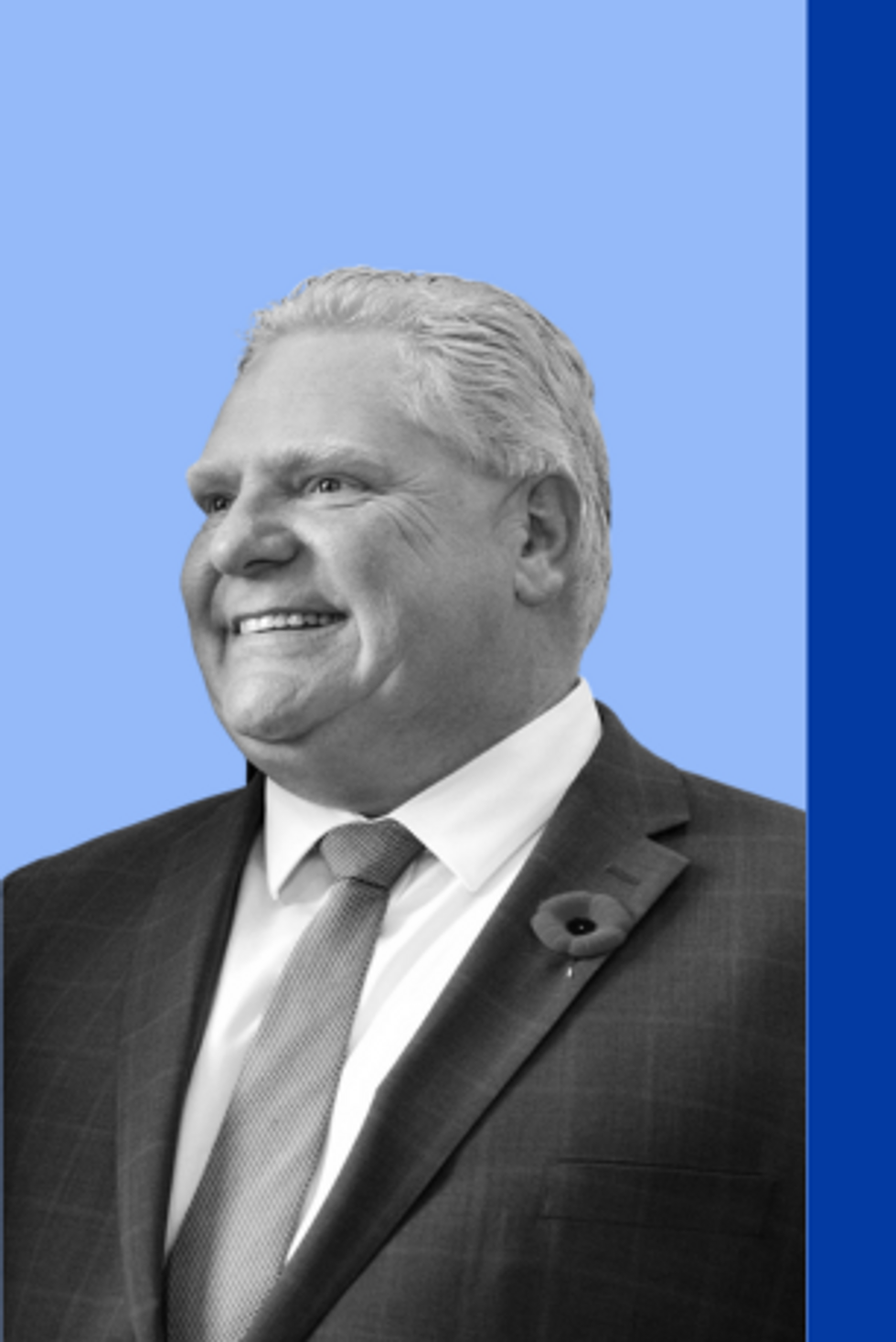 Premier of Ontario
'Cause folks, he wields a lot of power... that we gave him.
Folks, how could Ford not make this list? From releasing an onslaught of MZOs to developer friends continuously finding themselves in all the right places, the "Life is a Highway" premier has made himself as familiar in GTA real estate politics as the affordable housing crisis.

With a recent election win under his belt, Ford has never been as motivated or as seemingly mandated as he is right now. What that means for the future of Toronto's real estate community is likely more of the same: if he so chooses, it's going to be Doug's way or the (new, expensive) highway.
TRREB | The Board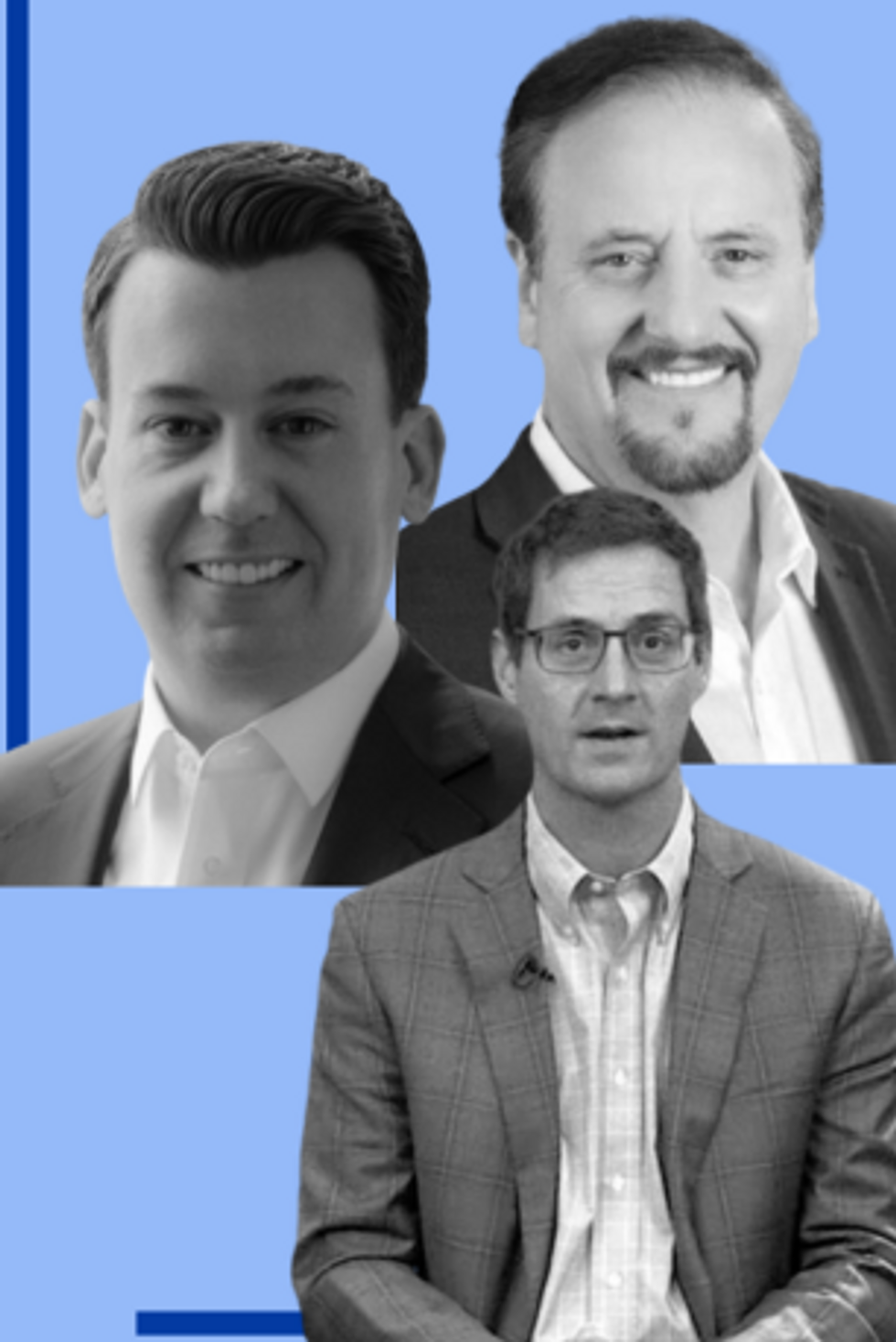 "The collective voice for both its commercial and residential REALTOR® Members"
The largest real estate board in the country has some significant sway.
At last count, the Toronto Regional Real Estate Board had nearly 70,000 members, enough to be considered a decent size city in Canada (or, say, give Burning Man a run for its money). And at the head of it all currently sits a trifecta of powerful real estate experience in the form of President Kevin Crigger, CEO John DiMichele, and Chief Market Analyst Jason Mercer.

Throughout the pandemic housing frenzy, TRREB's monthly updates became common reading for, well, everyone living in the GTA. Real estate news was no longer a niche topic, and TRREB – with its extensive data insights and vast collection of members – is arguably the most powerful force in the landscape, all the while ensuring the whole multi-billion-dollar circus of buying and selling runs as smoothly as possible in the centre of the universe.
John Pasalis | The Influencer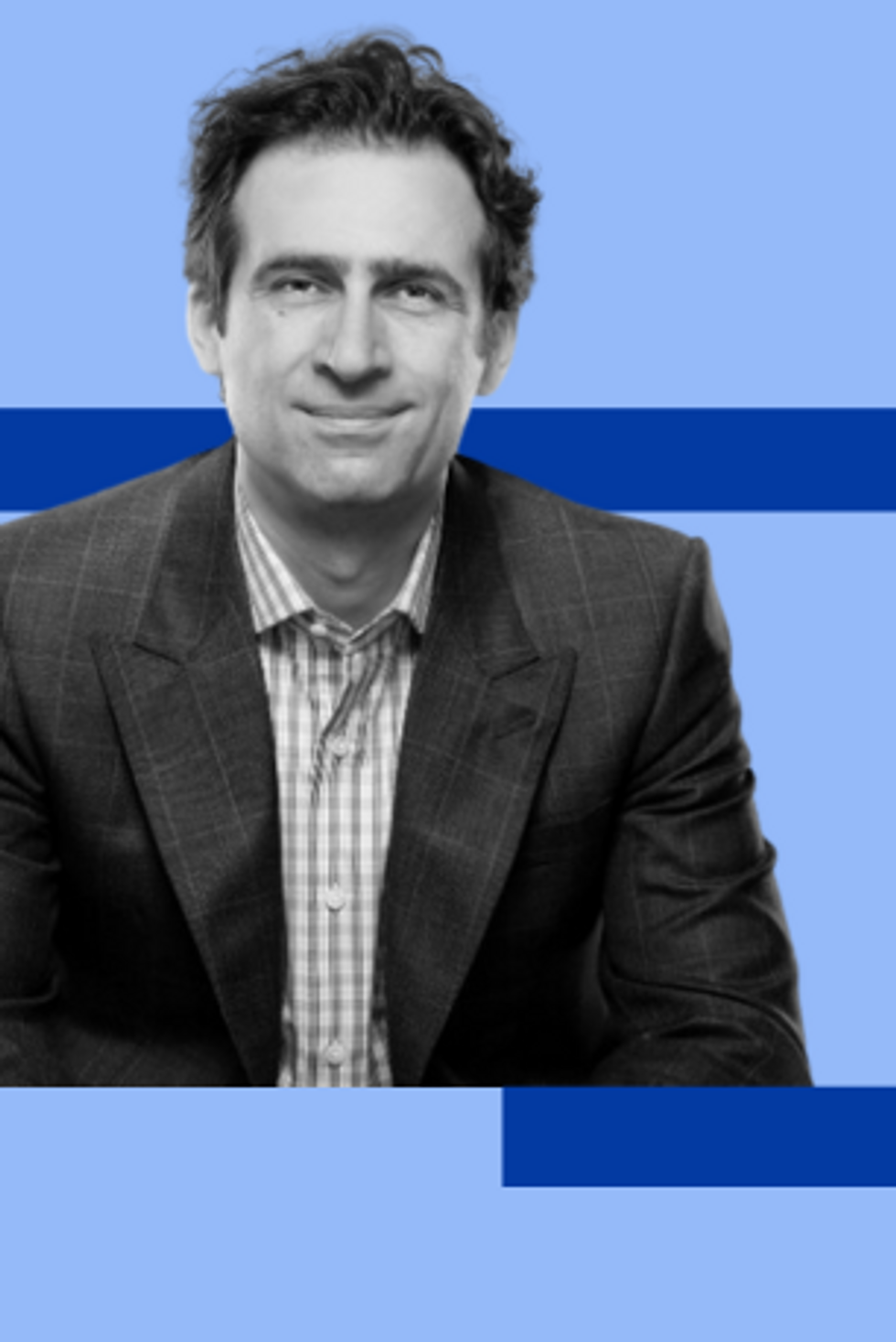 President of Realosophy Realty
Arguably reaching more real estate audiences than anyone in the country.
If you can't remember where you've seen, listened to, or read John Pasalis – we don't blame you. From BNN and The Globe and Mail, to the Financial Post and yes, STOREYS, Pasalis constantly makes his market takes and insights available to real estate audiences everywhere in the GTA (and beyond). A doctoral candidate at U of T, the man with the polarizing pandemic locks might just reach more real estate-interested minds than anyone else in the country.

If you're looking for his straight-forward approach to data on the daily, there's no better place to find his hot takes than his active Twitter account of nearly 25,000, a larger following than any of Canada's major brokerages.
Anshul Ruparell | The Disruptor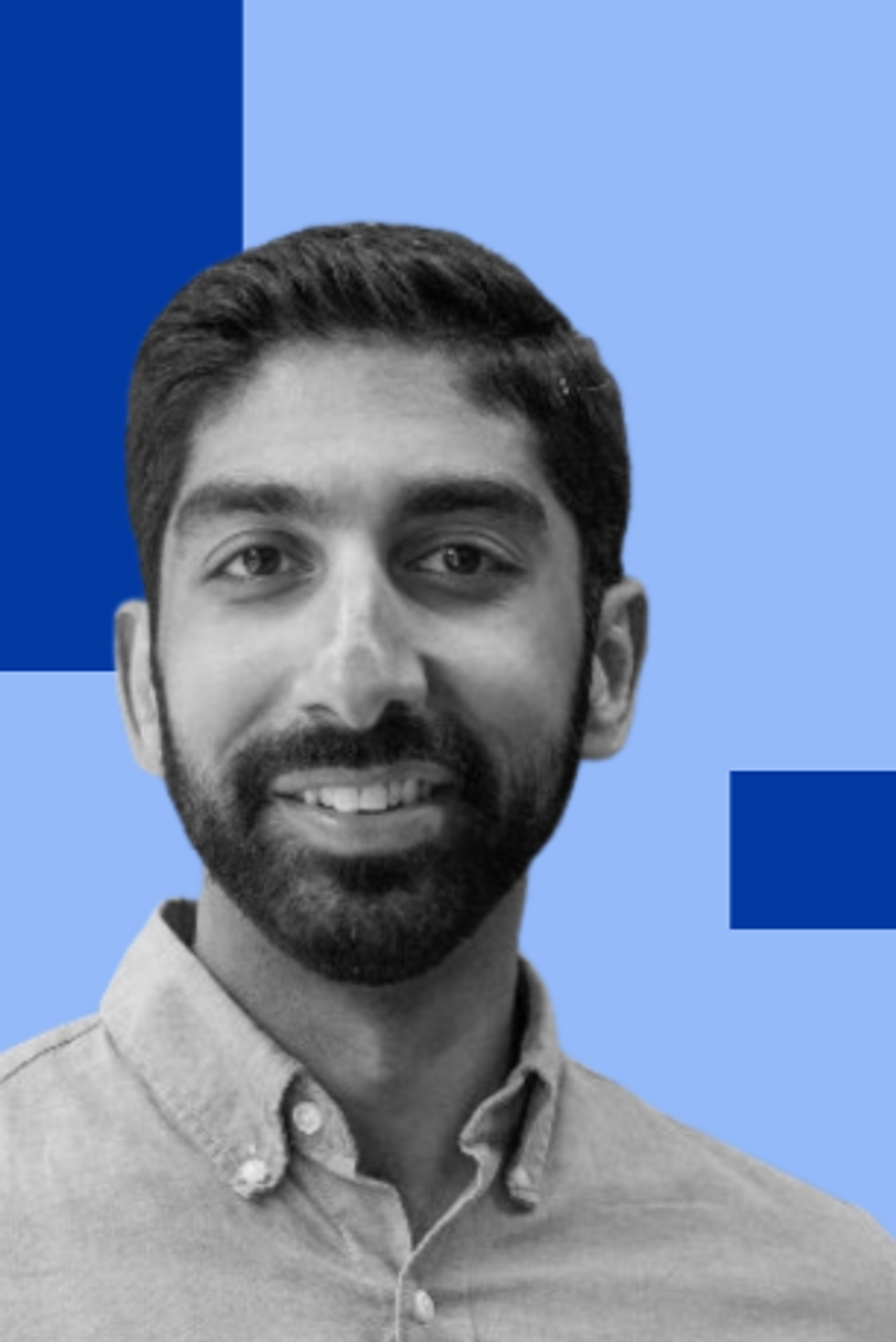 Co-Founder & CEO of Properly
He's leading the start-up that's shaking up the industry.
As of July, when they closed another $36M in funding, Properly became the fastest-growing real estate start-up in the country. With nearly $200M in total funding under Ruparell (no stranger to having his companies acquired), they're well capitalized to continue disrupting, too. Offering an innovative approach to an age-old problem, the company's unique "Sale Assurance" allows homeowners to secure their next home before selling their current one.

With updated in-house mortgage solutions, the country's most famous real estate brothers (Drew and Jonathan Scott) as spokespeople, and more than $1B in supported transactions in just its first two years, Properly truly seems on its way to building something special. At a time when everyone in the industry with a website claims to be in #proptech, Ruparell and Co may just represent what the future of buying and selling looks like.
Naama Blonder | The Urban Planner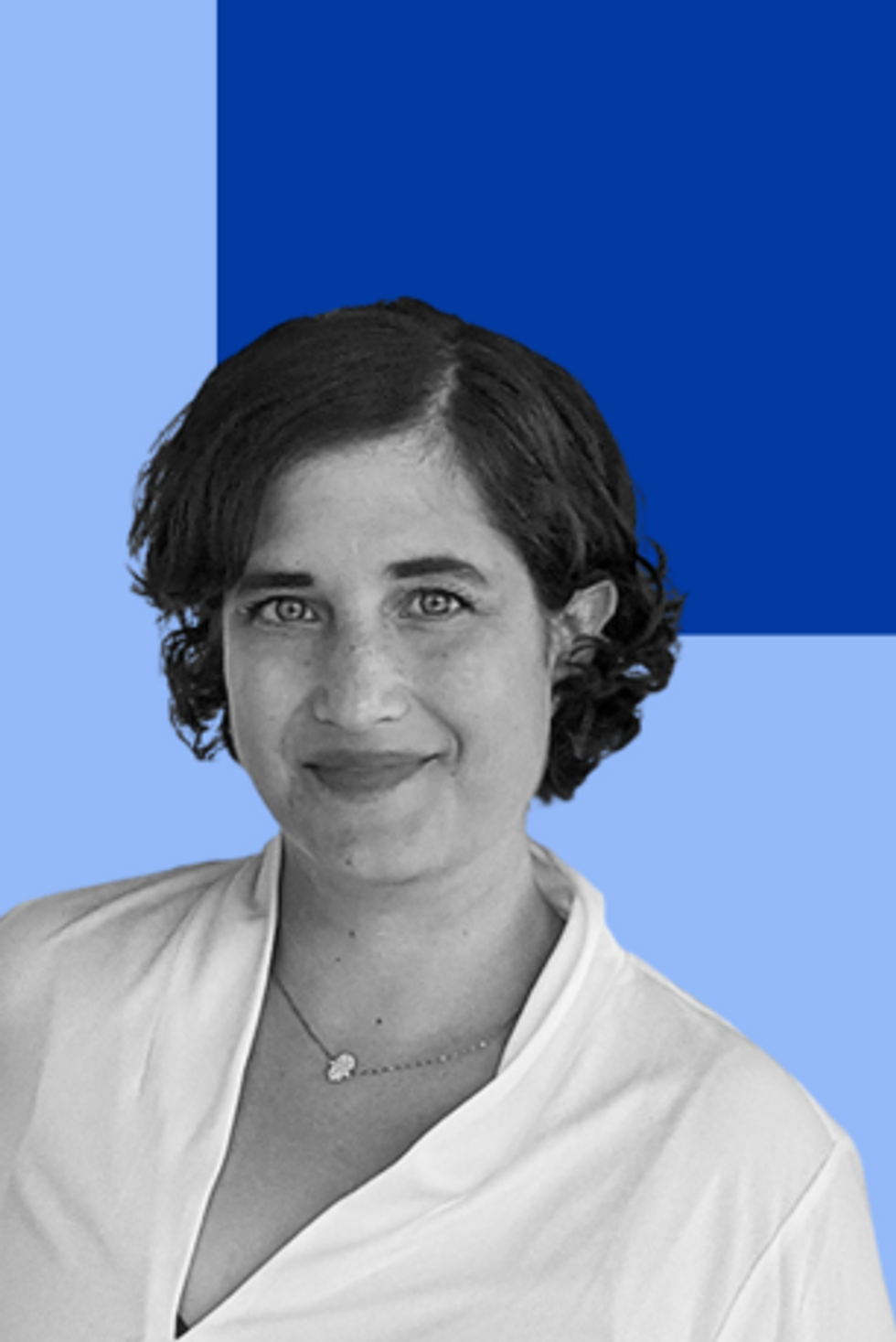 Architect, Urban Designer, Urban Planner at Smart Density
She's everywhere, with a plan.
In a relatively short time, Naama Blonder has become the go-to planner and architect in the industry for those looking for comment or insight into the state of things – or the potential state of things.

The Co-Founder of Smart Density, an Architecture and Urban Planning firm that is the recent recipient of the Ontario Association of Architects Award for Best Emerging Practice 2022, Blonder is lending her voice and views whenever necessary to directly address (and, at times, attack) Toronto's housing crisis.

A strong proponent of planning's reason du jour, the 'missing middle,' Blonder is helping to spread the word – and idea – that there are other ways to build a world-class city than the ones we continue to fall back on.
Tiff Macklem | The Rate Maker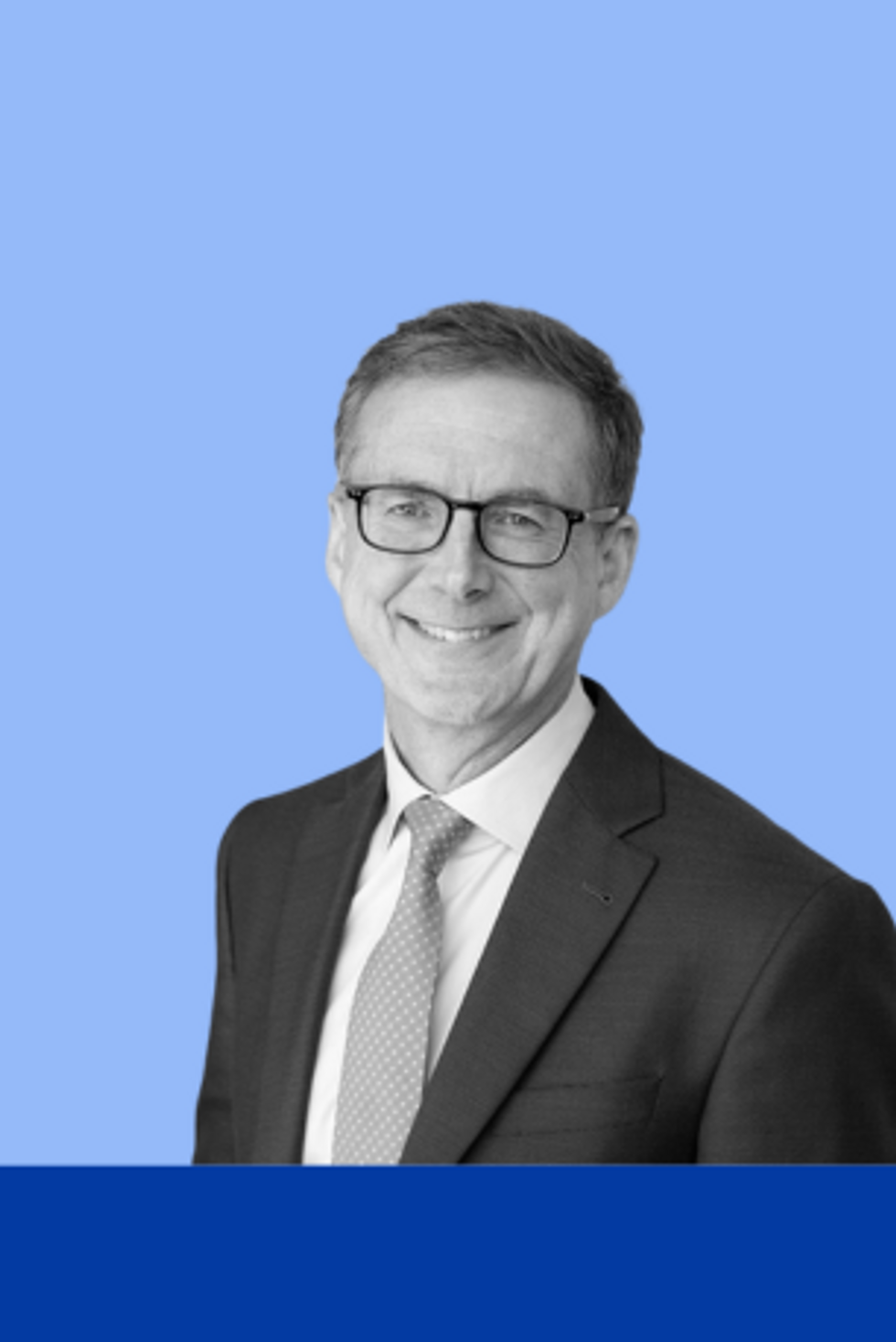 Governor of the Bank of Canada
Perhaps you've heard mention of rate hikes or inflation this year?
Not in a generation has Canada's central bank been so clearly at the forefront of nearly every single monetary story and situation Canadians are facing.

A collective (and connected) three-headed monster has risen in the form of inflation, housing crisis, and recession – and at the head of all the decisions to fight that monster is Tiff Macklem (unless, that is, Pierre Poilievre has anything to say about it).

Since March, and the Bank's first interest rate hike, ordinary homebuyers and sellers have become intimately familiar with the country's 10th BoC Governor, whose decision making powers are impacting them to the tune of hundreds, if not thousands, of dollars more in potential monthly payments.

Whether we all end up in a collective sigh of relief when Macklem steps down, or he manages to deliver some relief before that point, we'll have to wait and see. But if the final five years of his reign are as intense as the first two, expect the former.
Matt Elliott | The City Watcher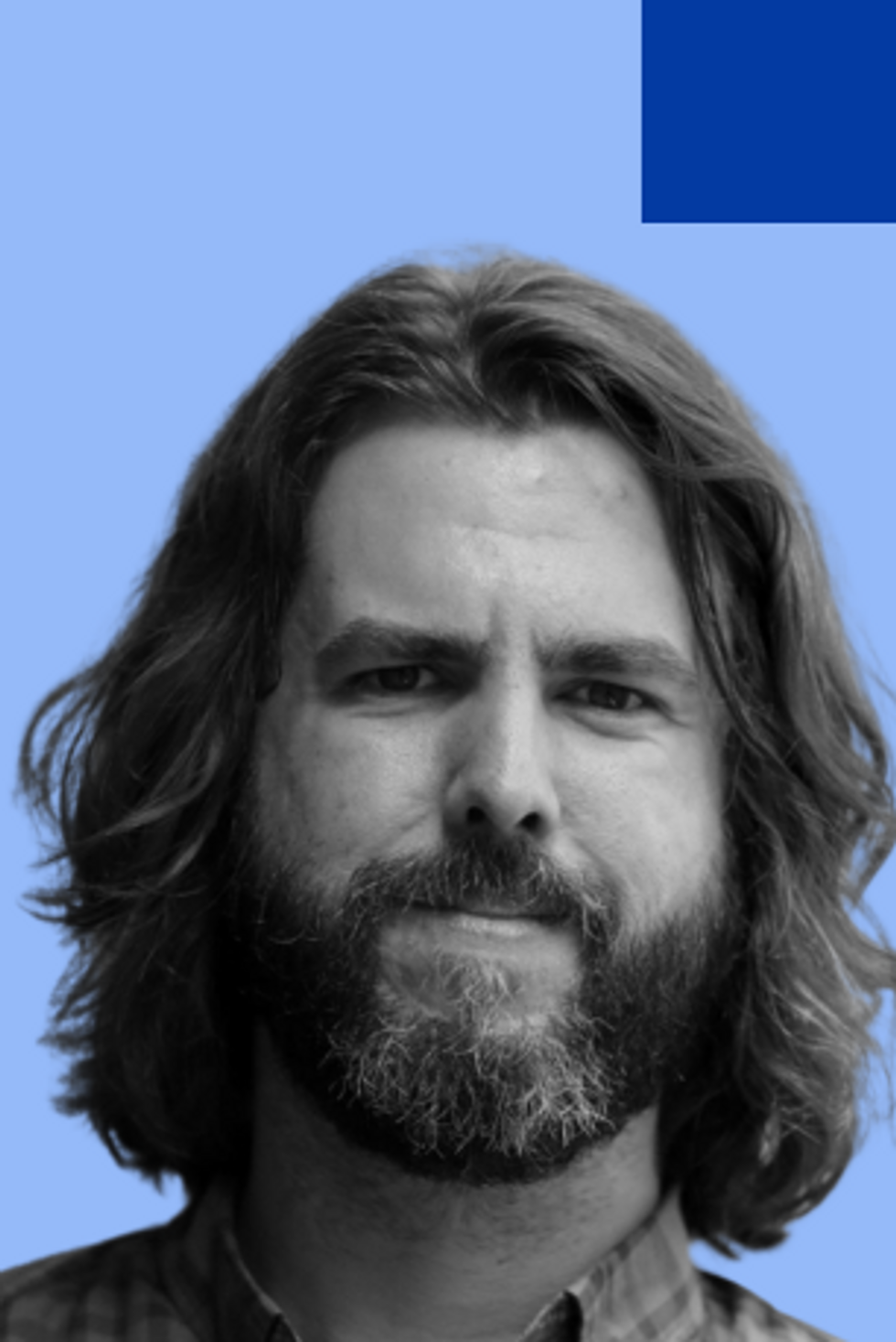 Publisher and Writer (multiplatform)
The "nerd" shining light – and truth – into dark corners.
All roads in local real estate eventually lead through city hall, and Elliott is the one most often opening the doors – and bringing light to the shadows – of our vaunted institution.

Not only does The Star columnist have more than 35,000 Twitter followers hanging on his every update, but the industrious and curious nerd (his word, not ours) also launched a dedicated weekly newsletter (the award-winning City Hall Watcher) that now has more than 1,000 paying subscribers.

Among those signed up you can count the mayor's office itself, several city councillors, MPs and MPPs, senior city staff, lobbyists, reps from the city's biggest developers and many of Toronto's real estate agencies. From transit to tech, and budgets to building developments, Elliott is the millennial voice leading the conversation.
Richard Lyall | The Boss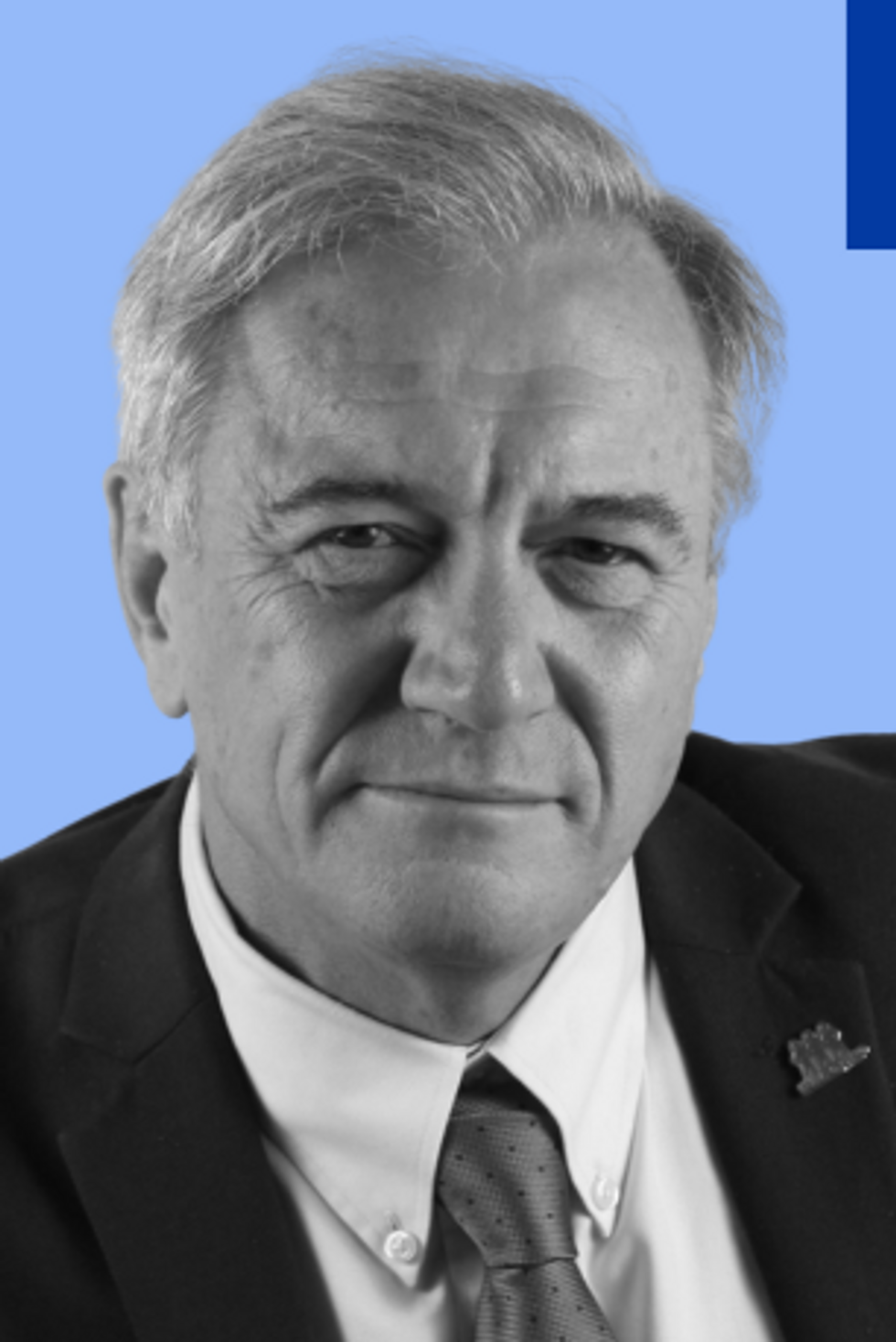 President of RESCON (Residential Construction Council of Ontario)
An outspoken leader supplying labour insights.
At a time when "the housing crisis" is common breakfast table conversation (not to mention popular water cooler fodder), the man leading the province's largest residential builders' association has a thing or two to say, particularly on the importance of skilled workers and immigration to the success of the industry.

Lyall has been outspoken – almost relentlessly so – in his commitment to making new development as easy and smooth a process as possible, something that may seem a Sisyphean task to anyone who's paid attention to its history in Ontario.

With an estimated 1.5M new homes expected to be needed in the province by the end of the decade, there's simply no way that supply is met without Lyall leading the way. Maybe it's time more people started to listen to his plans to get there.
METROLINX | The Conductor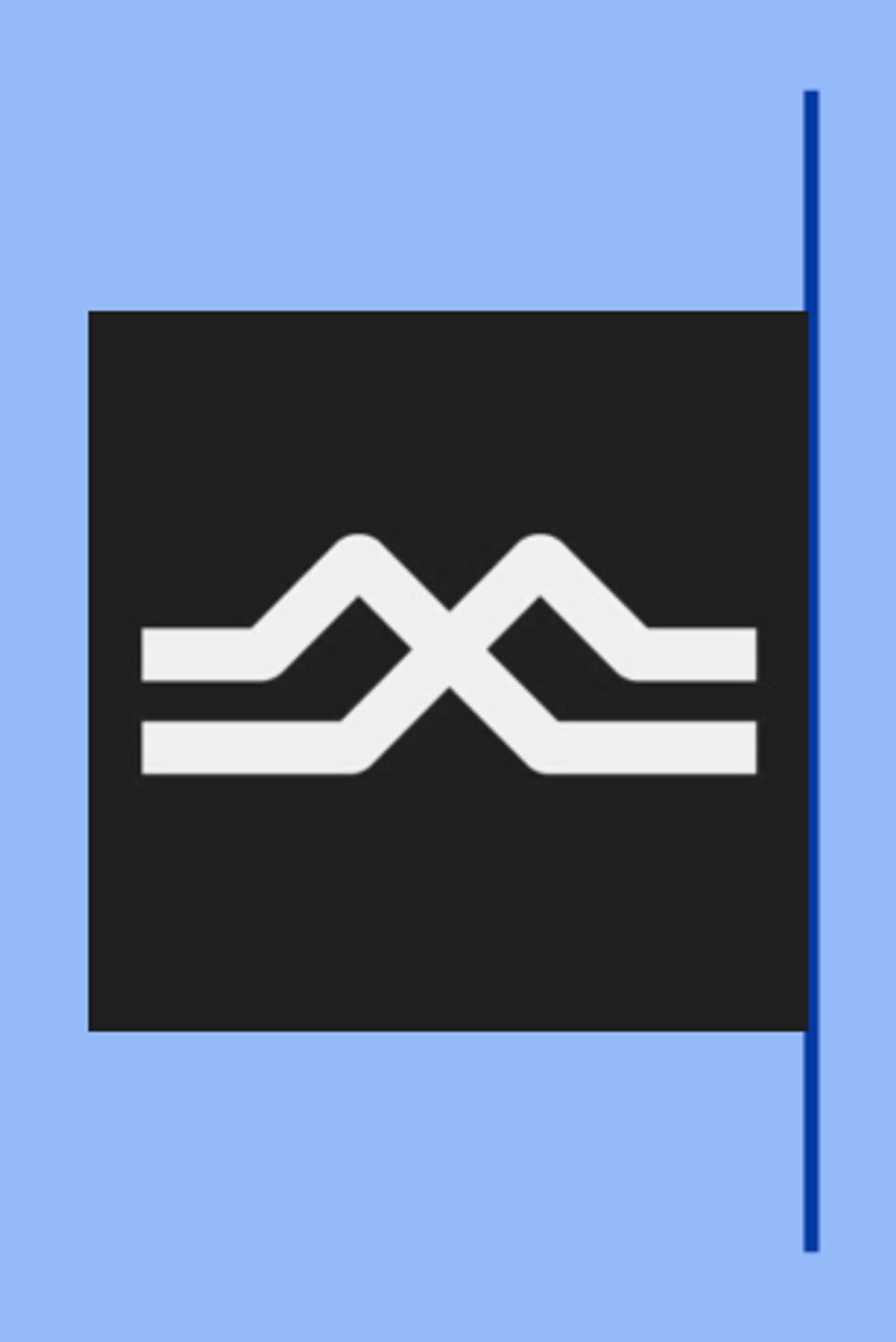 Ontario's transport agency
They're on the move, and moving into developments too.
With $30B in transit expansion plans currently on the books for the province's transportation agency, it was only a matter of time before they ran into real estate (and the pushback that comes with it). After all, where transit goes, so too do people – and those people need places to eat, work, and shop.

While developers recognized the value of sites up and down Eglinton since the agency started the 'big dig', it's a wonder that the agency itself waited this long to become developers themselves with the recent announcement of a PPP with Dream Kilmer (a new partnership between Dream Unlimited Corp. and Kilmer Group) at Front and Spadina to create a high-density mixed-use development.

With the nearly 16km of planning and construction of the Ontario Line still to be finalized, look for more land, housing, and community, disruptions/developments to arrive in a timelier fashion than the Eglinton Crosstown LRT ever will.
PARTISANS | The Architects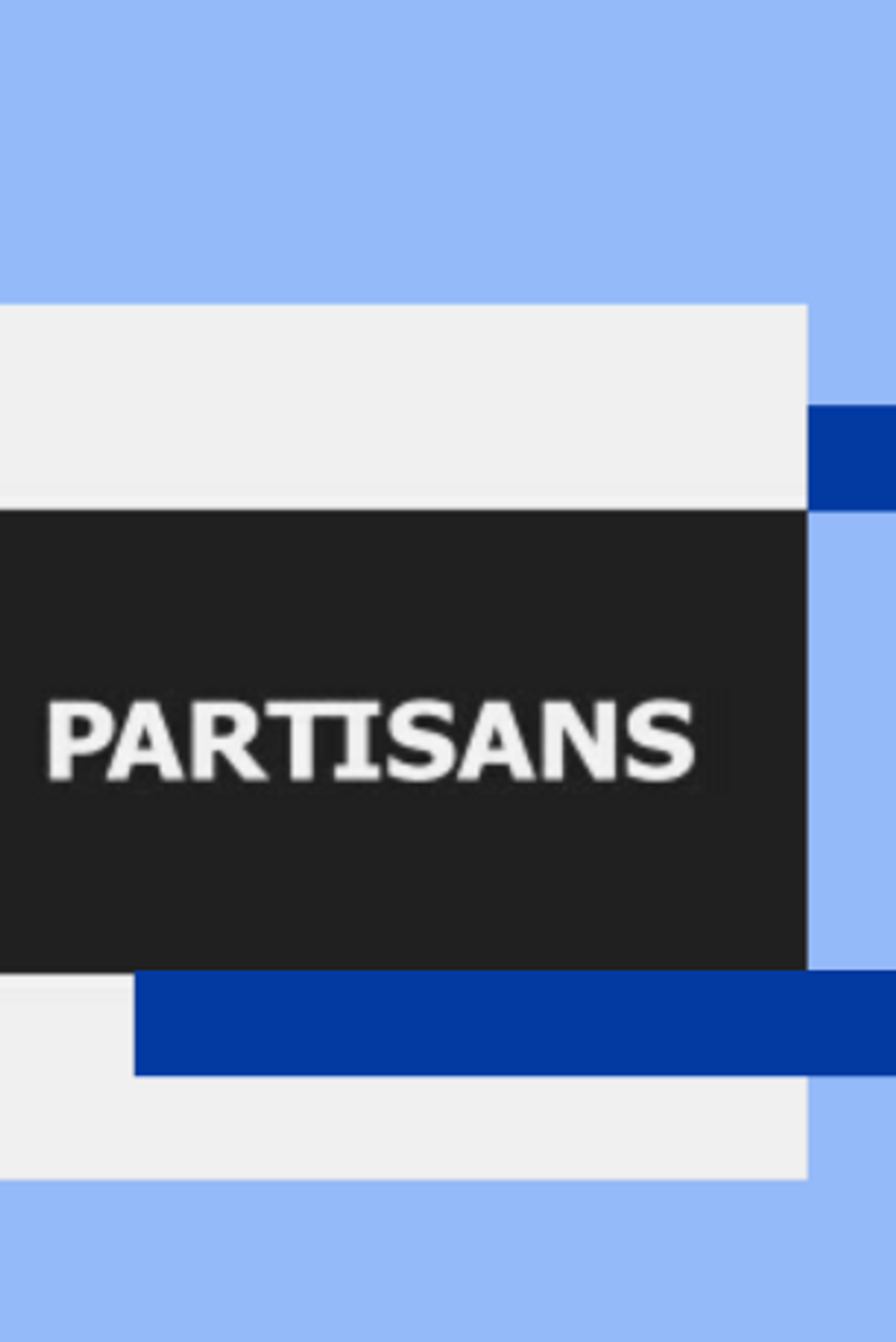 Architecture Studio
They're not the birth of cool, but they might just be the future of it.
If you live in Toronto, you know PARTISANS' work, even if you don't know you do. Whether you've experienced it while sipping your cocktail at the endlessly undulating Bar Raval, caught it between plates of antipasti among the chiselled terracotta walls of Gusto 501, or unearthed its magic in the celebrated underground revamp of Union Station, the slick work and original design PARTISANS brings to the table (or, well, bar) has made them a standout for years.

But with their emergence as the architects of choice for the 'Suburb of the Future' in Innisfil, and their recent commitment to downtown Toronto high-rise projects at 55 Yonge, Canadian Pacific Building and a "cloud-inspired" vision at the corner of Yonge and Elm, you can expect more show-stopping contributions to the city at even grander scales.
Geordie Dent | The Advocate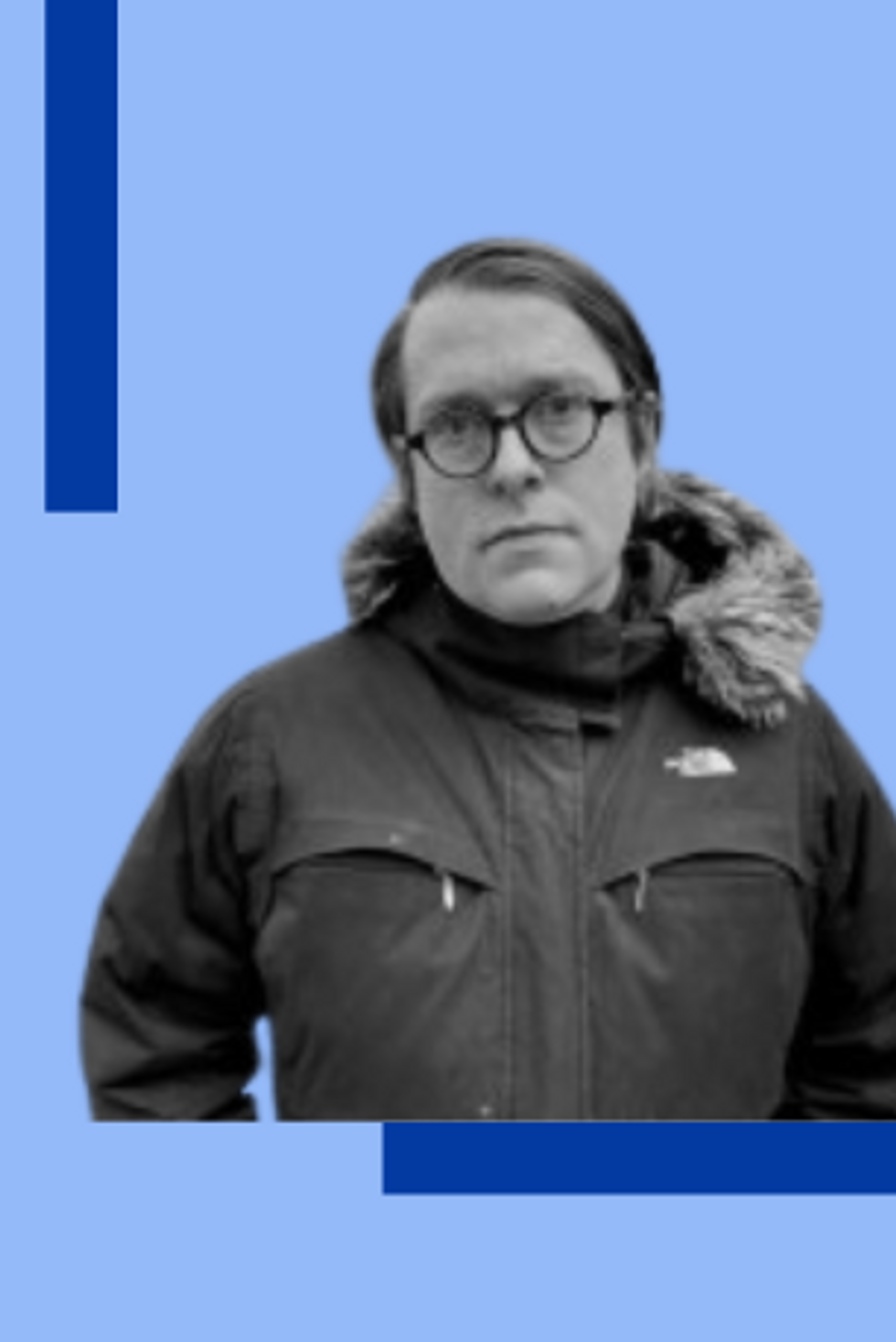 Executive Director, Federation of Metro Tenants' Association
The face of the fight for tenant rights.
Tenant rights have always been at the forefront of real estate issues in Toronto, but the affordable housing crisis combined with the COVID-19 pandemic have created a singular – and dangerous – fusion for those struggling to keep a roof over their heads.

As the most public face (and often the most effective voice) of the renter movement, Dent is a tireless advocate for Toronto residents, working to protect those in encampments, rooming houses, and anyone in need of affordable housing while acting as the head of the largest and oldest tenant federation in the country.

With average Toronto rents at an all-time high, and a once-in-a-generation supply issue facing the market, Dent's tireless support won't be able to rest anytime soon.
George Carras | The Alchemist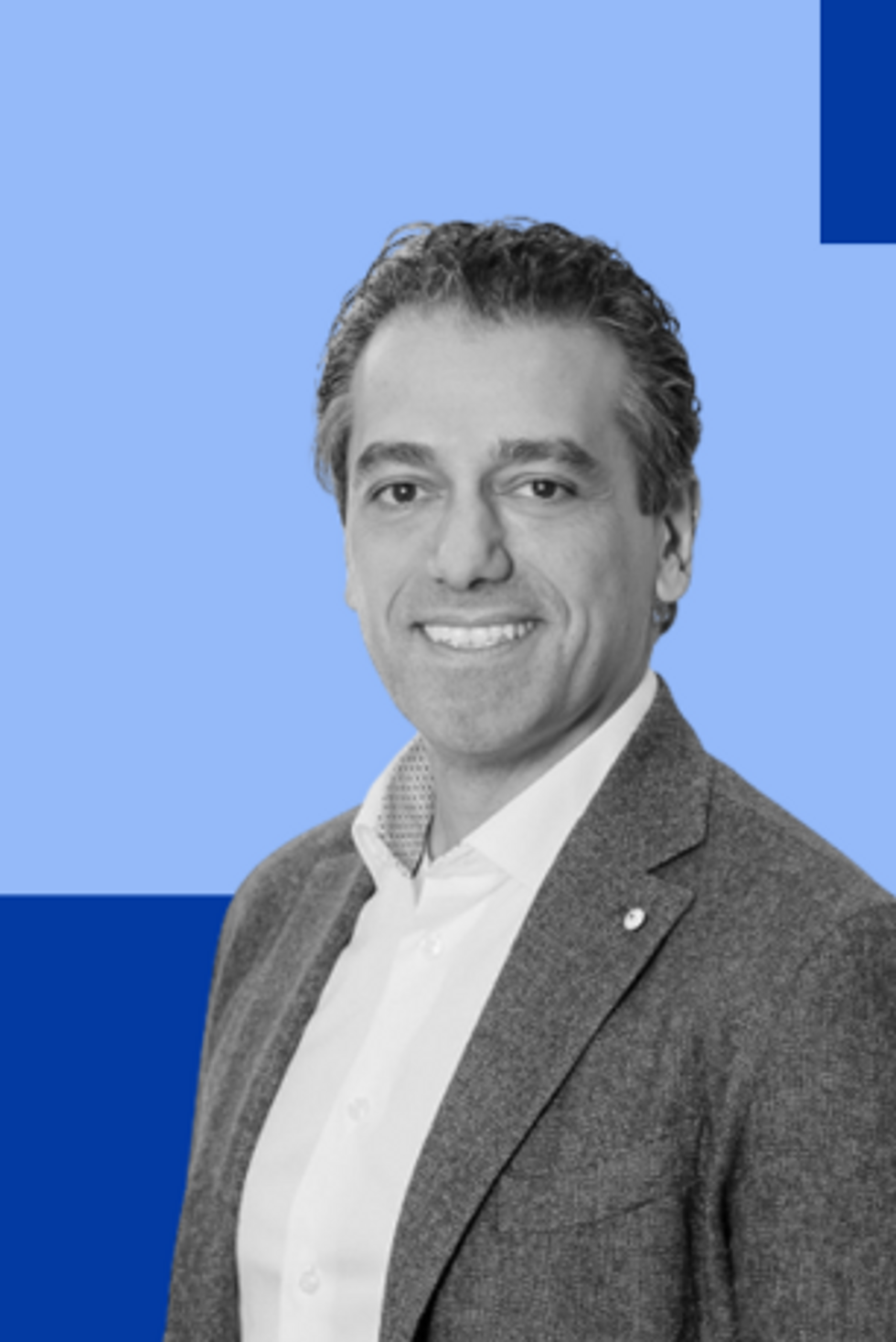 Founder & CEO, R-Labs Canada Inc.
He's bringing VC style to real estate in Canada.
The words innovation and real estate don't often fit well together in the same sentence – but Carras is trying to change that. The founder of RealNet Canada Inc., which eventually sold to Altus, the trusted and experienced leader has recently turned his attention to R-Labs, the company-building start-up he opened up in 2018.

Working to recognize the major issues facing the industry, Carras is using R-Labs to help build businesses that will directly tackle not only those issues facing the market today, but the ones it will certainly face in the future.

From fintech enabled transaction platforms that help breed co-ownership opportunities to industry operating platforms that aim to relieve many of the inefficiencies currently inherent in the building and development process, Carras (with the support of industry leaders from BILD, CMHC, TRREB, CreateTO and others) has no shortage of supply in the ideas department.
Alex Bozikovic | The Critic
Architecture Critic, The Globe and Mail
His views are some of the most important in the industry.
The last of what we continue to hope is not a dying breed, Bozikovic is just about the only architectural critic in the country with national reach, reputation, and, well, critical thoughts and opinions he's not afraid to share. The winner of a National Magazine Award, Bozikovic's push not only for more housing, but better housing composed of significant stylistic contributions to the city, is often a breath of fresh air in an industry that too often forgets to keep the 'art' in architecture.

In his commitment to see things not just as they are, but how they should be, the Globe and Mail critic can be found challenging politicians, developers, and planners to not accept settling for the common denominator, rather insisting that buildings can, and deserve to, be pure of heart (and still profitable). Architecture speaks to future generations as much as anything, and Bozikovic is trying to ensure that what we're saying now, matters tomorrow.
Menkes | The Family Business
Real estate development company
They're doing it all, well.
One of the most respected builders in the city's history isn't slowing down. From the multi-faceted waterfront build currently underway at Sugar Wharf in downtown Toronto to the best-selling results of Festival at the centre of the ambitious creation of the VMC South, the second and third generation of Menkes don't seem content to rest on the reputation that preceded them.

Players in all asset classes, you can find their high-quality work apparent in everything from single-family homes and high rises to office and industrial spaces. With a fierce (and award-winning) commitment to sustainability, it's clear that Menkes – and their GTA developments – are built for generations.
Jon Love | The Investor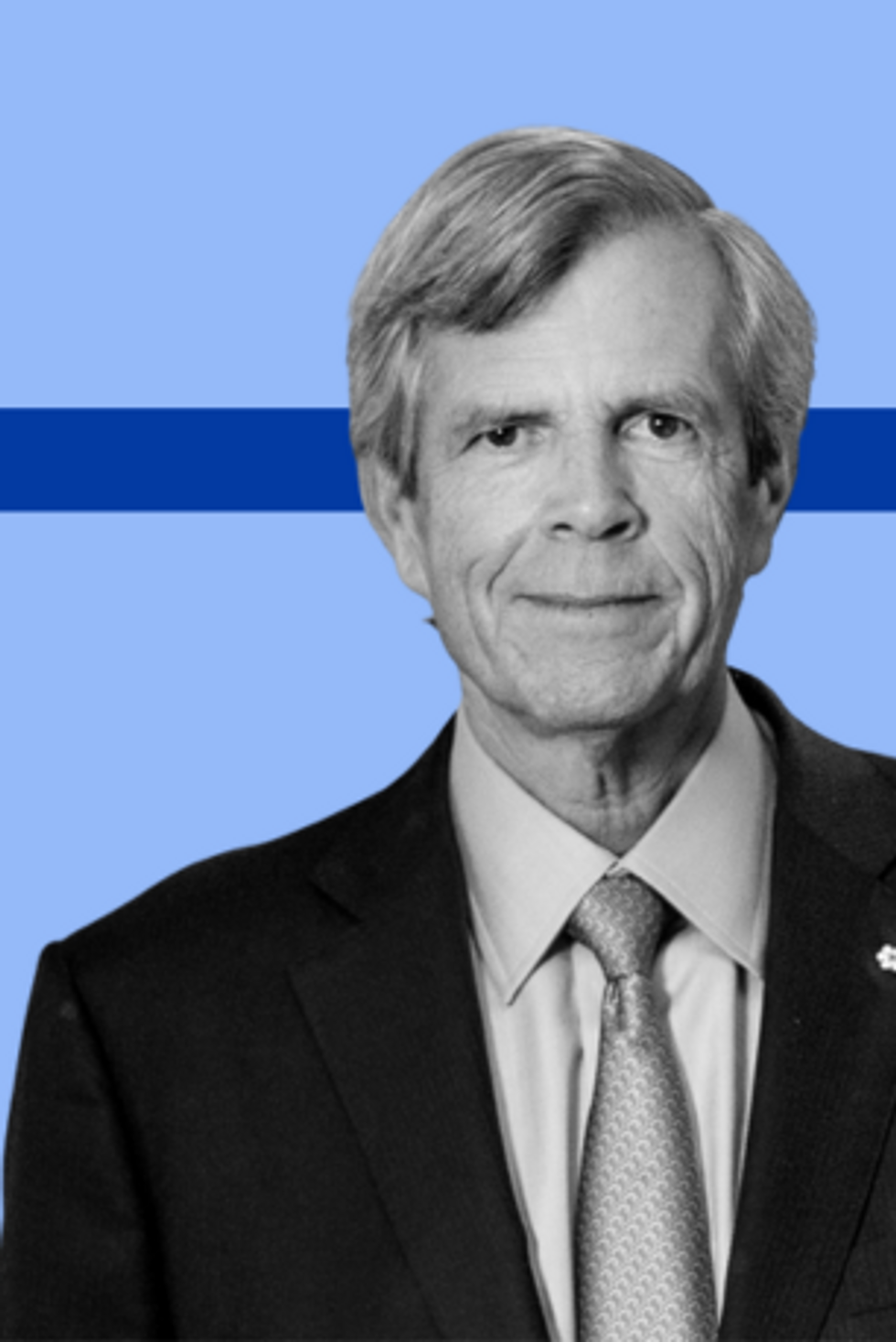 CEO, KingSett Capital
He's leading the private equity play.
Love is one of the country's leading real estate minds, using his position as Founder and CEO of KingSett Capital to invest billions in a broad range of real estate assets across several major Canadian markets. By all accounts, he is as genuine and authentic as it gets in this business – and he has the Order of Canada to prove it (seriously).

Given KingSett's unique structure, they're able to invest in ways that many other companies cannot (bringing various funds together to support what otherwise may appear to be a disparate portfolio, for example), something that played to their advantage earlier this year when they brokered one of the most significant industrial acquisitions in GTA history, buying up 21 strategically located industrial properties from Sagitta Development & Management for nearly $500M.
David Bronskill | The Counsellor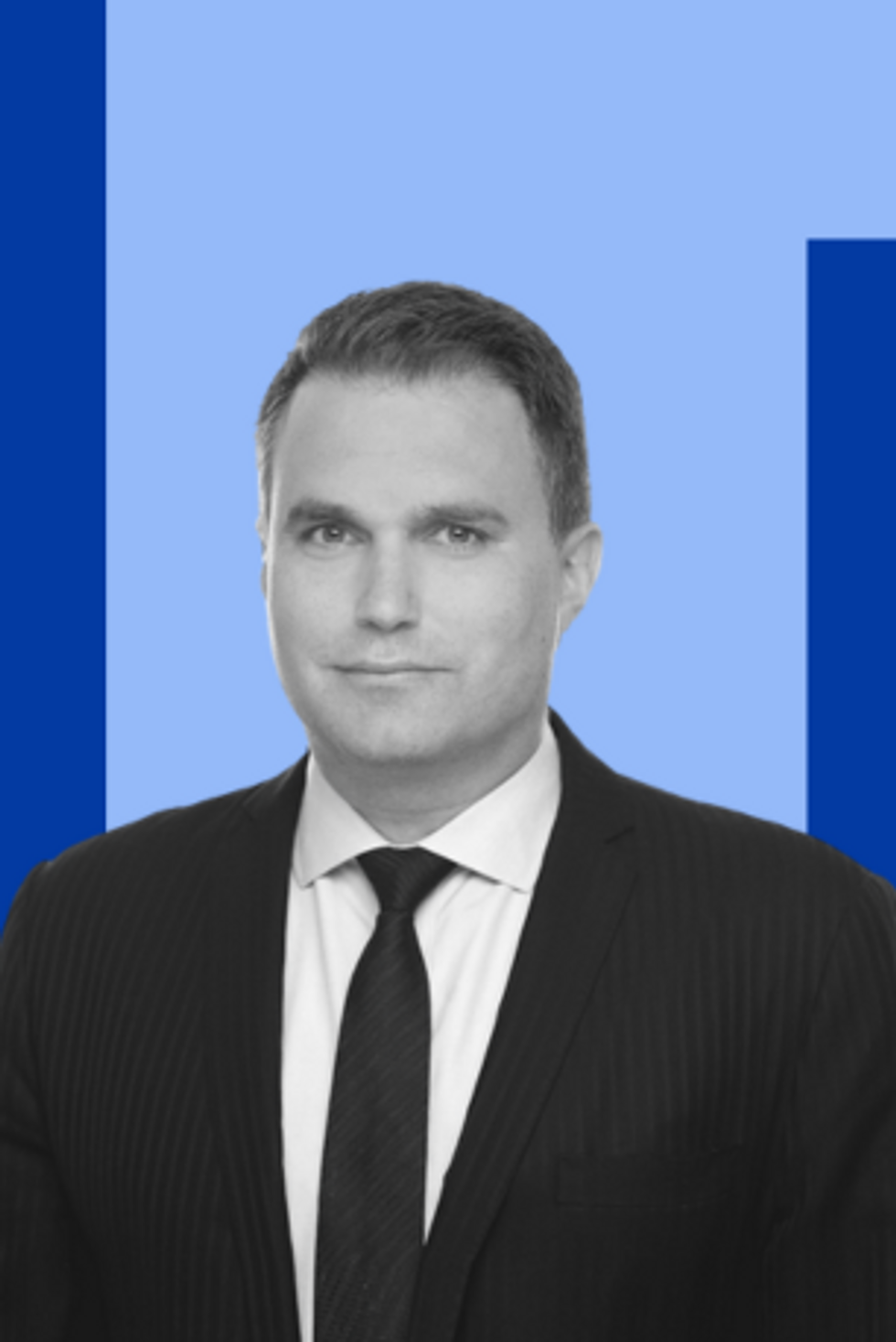 Partner, Goodmans LLP
The lawyer to the (industry's) stars.
Anyone who's ever made a business deal of any kind knows that the lawyers will be involved. And when your average deal is easily in the tens – if not hundreds – of millions, it's important to have the best lawyer on your side. Enter Bronskill, the municipal legal expert.

From hospitals and shopping centres to homeowners and developers, the U of T grad has acted on every kind of major real estate transaction the province allows, and done so representing some of the industry's biggest players.

He's a former lawyer of the year, BILD award winner, and 'Leading Lawyers Under 40' recipient. In fact, his rap sheet of awards is longer than most people's resumes. To top it all off, he's deeply involved with the Toronto Humane Society. If it's not clear already, Bronskill's exactly the dog you want in your fight to get anything approved in this city.
Shaun Hildebrand | The Data Specialist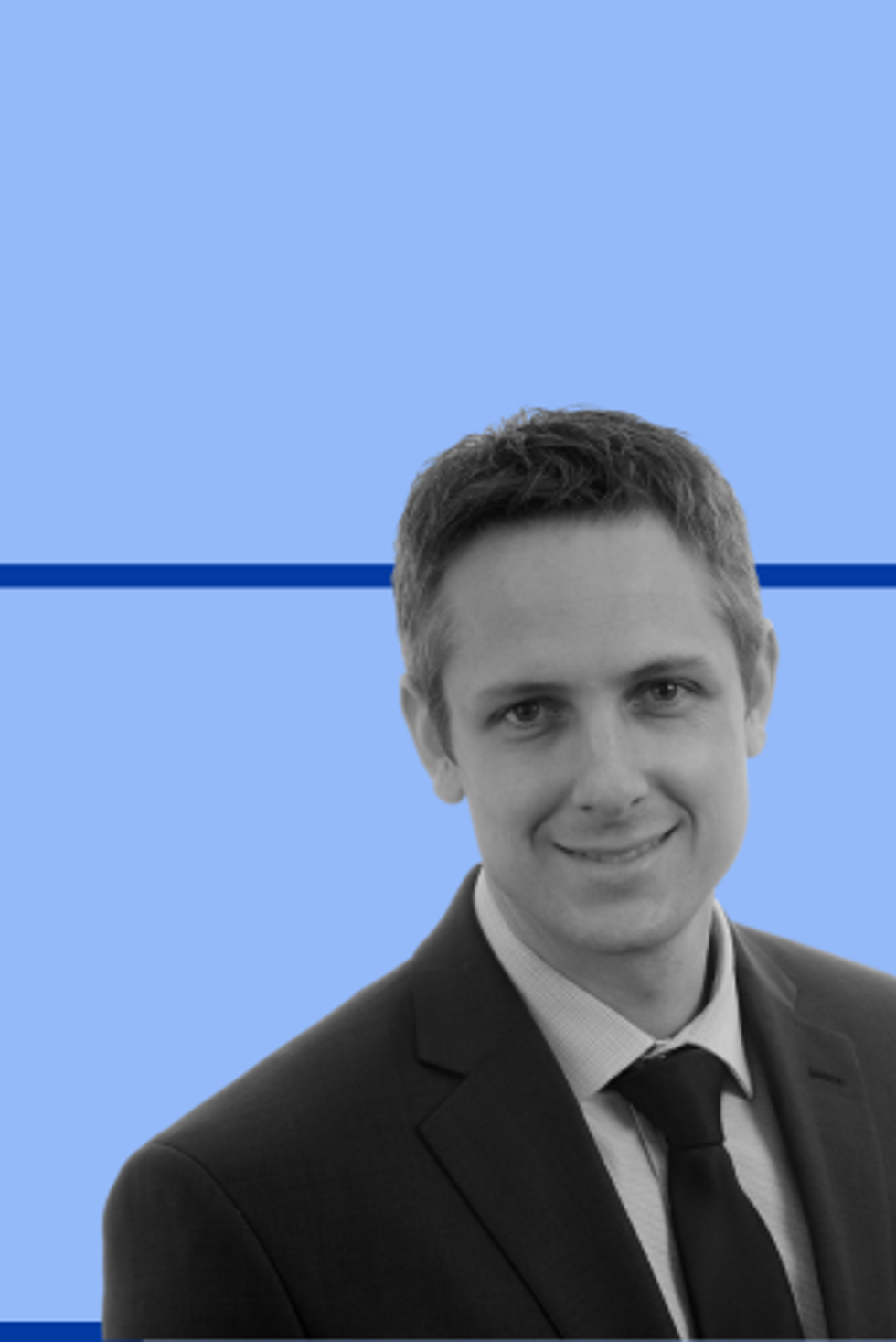 President, Urbanation Inc.
The sought-after commentator.
Communication is key for Hildebrand, head of Urbanation, the vaunted market research company that first launched back in 1981. With 15 years of experience analyzing the residential market behind him, when the President speaks (or writes), insiders listen – and they're wiser for it.

Presenting market data, reports, and consulting services, Urbanation Inc. gives its clients a glimpse under the veil of GTA real estate, resulting in informed decision-making by the ones calling the shots.

When it comes to the condo, rental, and property development markets, those seeking first to understand look to Hildebrand. Just ask The Star, The Globe & Mail, STOREYS, or anyone looking to validate their takes on the market.
David Wilkes | The Industry Voice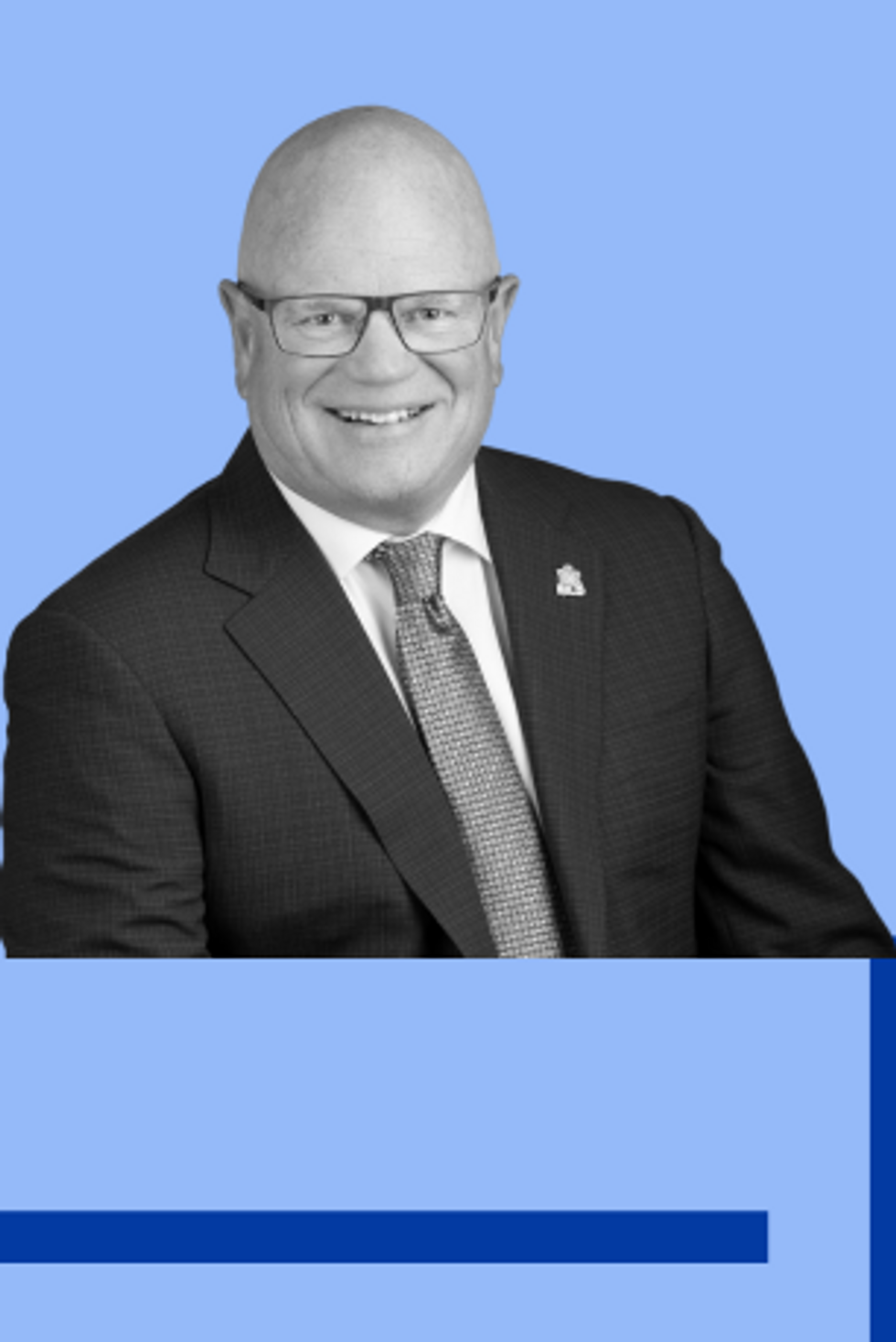 President & CEO, Building Industry and Land Development Association (BILD)
The BILDer advocate.
BILD has 1300 member companies that in 2021 collectively provided over 235,000 person years of employment.

Cited as a "powerful advocate" for builders and developers, he strategizes communications, marketing, and government relations, enhances BILD's position with levels of local government, and leads member-supporting programs and initiatives. Drawing on a 40-year career, Wilkes is known for his ability to bridge public and private interests, serving benefits across the board.

He uses his powerful platform to opine on all things industry related – from renovations to restrictions in housing supply – across multiple legacy outlets and digital platforms, reaching a vast number of readers.
Phil Soper | The Realtor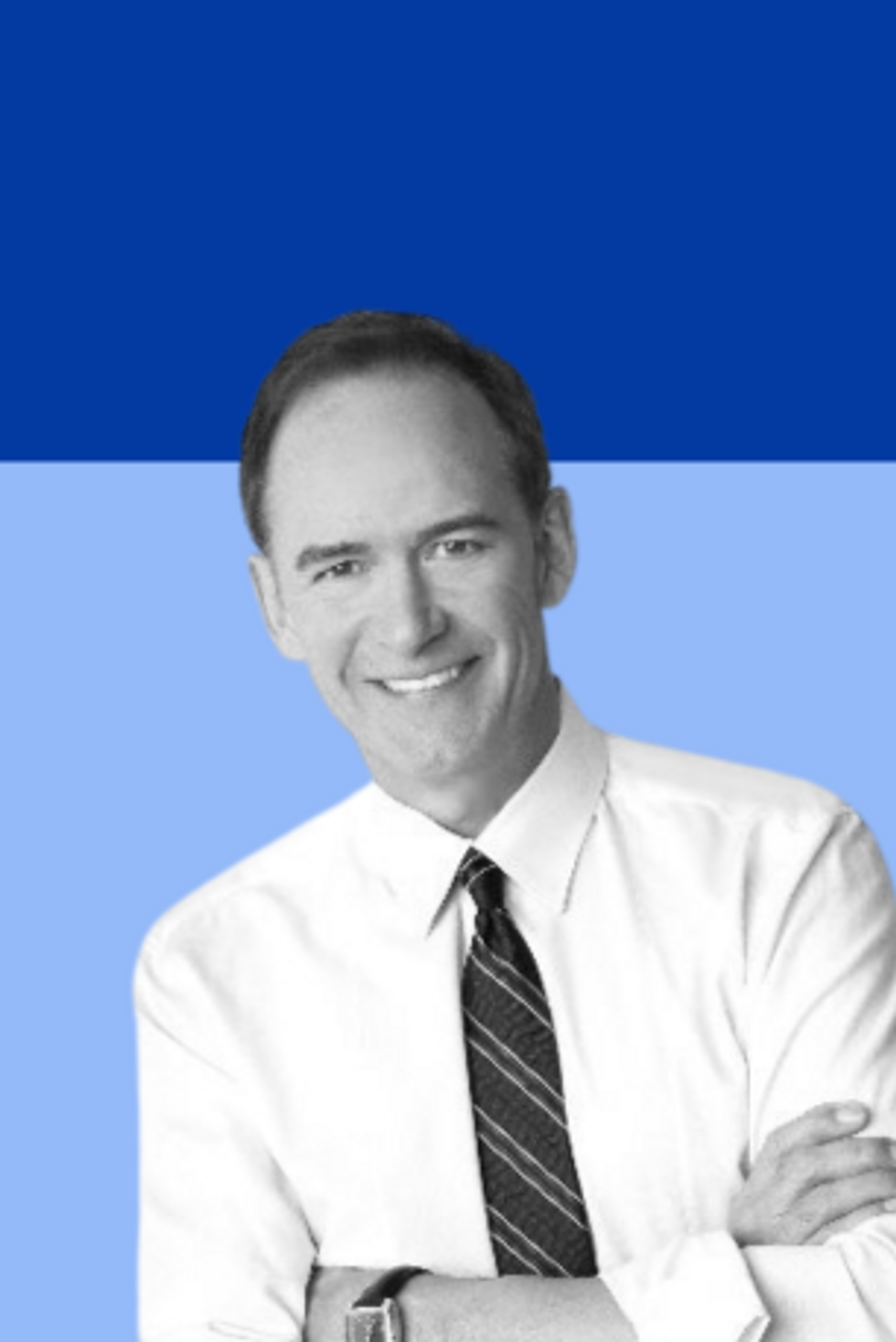 CEO Royal LePage & Bridgemarq Real Estate Services
The top dog.
Does a 'most influential' list even come to be without Soper on it? The long-time lead at Bridgemarq – which owns Royal LePage, Via Capitale, and Johnston & Daniel – heads up an army of nearly 20,000 agents across multiple luxury brands from coast to coast.

A self-proclaimed soothsayer with a track record to support it, Soper's real estate tech, brokerage, and franchising public company is traded on the TSX, boasting the bite to match its bark. Part of Royal LePage since the year 2000, Soper has turned the national realty brand into one of the most media-quoted companies in all of real estate.

And his efforts haven't gone unnoticed, including south of the border, where he's been named the most important Canadian in real estate for seven years running in the SP200.
Amir Remtulla | The Fixer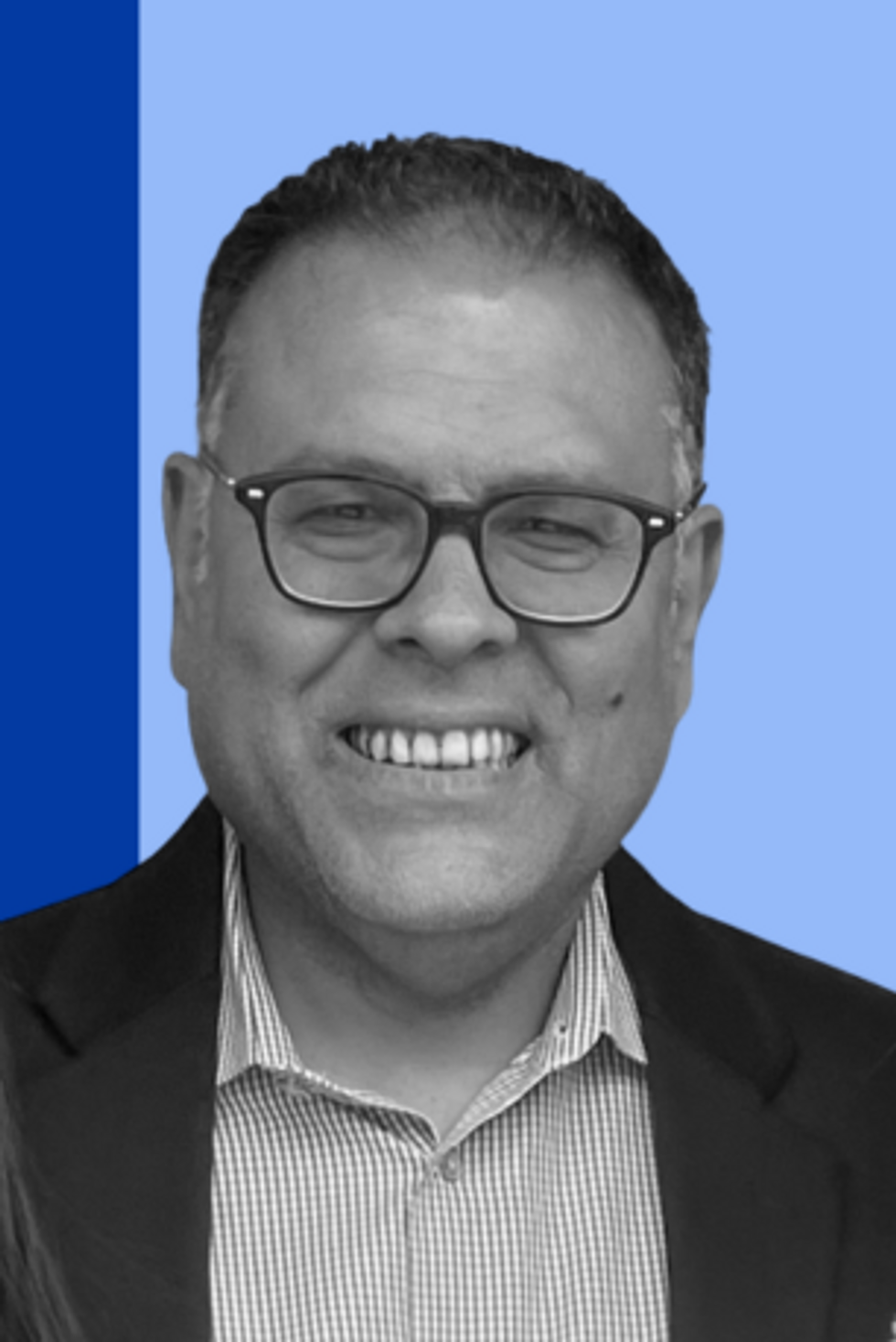 Strategic Advisor, Amir Remtulla & Associates
Sometimes even the powerful need access to those with access.
Amir Remtulla is the closest thing Toronto real estate has to 'Ray Donovan,' except gentler. Despite having held several high-profile positions (including once being Rob Ford's Chief of Staff), you won't find much about him online, but anyone who needs to get something done in the industry knows that Remtulla is truly the one who needs to be in the room (or on the Zoom call).

Given his experience in government, and in both the private and public sector, Remtulla knows how to play not simply one side – or even both sides of an issue – but rather all sides. Simply put, it's easier to find a major real estate player in the GTA who has worked with him than it is to find one that hasn't.

From RioCan to Brookfield to BILD, his solutions-based approach – and understanding of the municipal and provincial ecosystem – makes him a valuable ally for those wanting to get things done (or built).
Miles Nadal | The Luxury Leader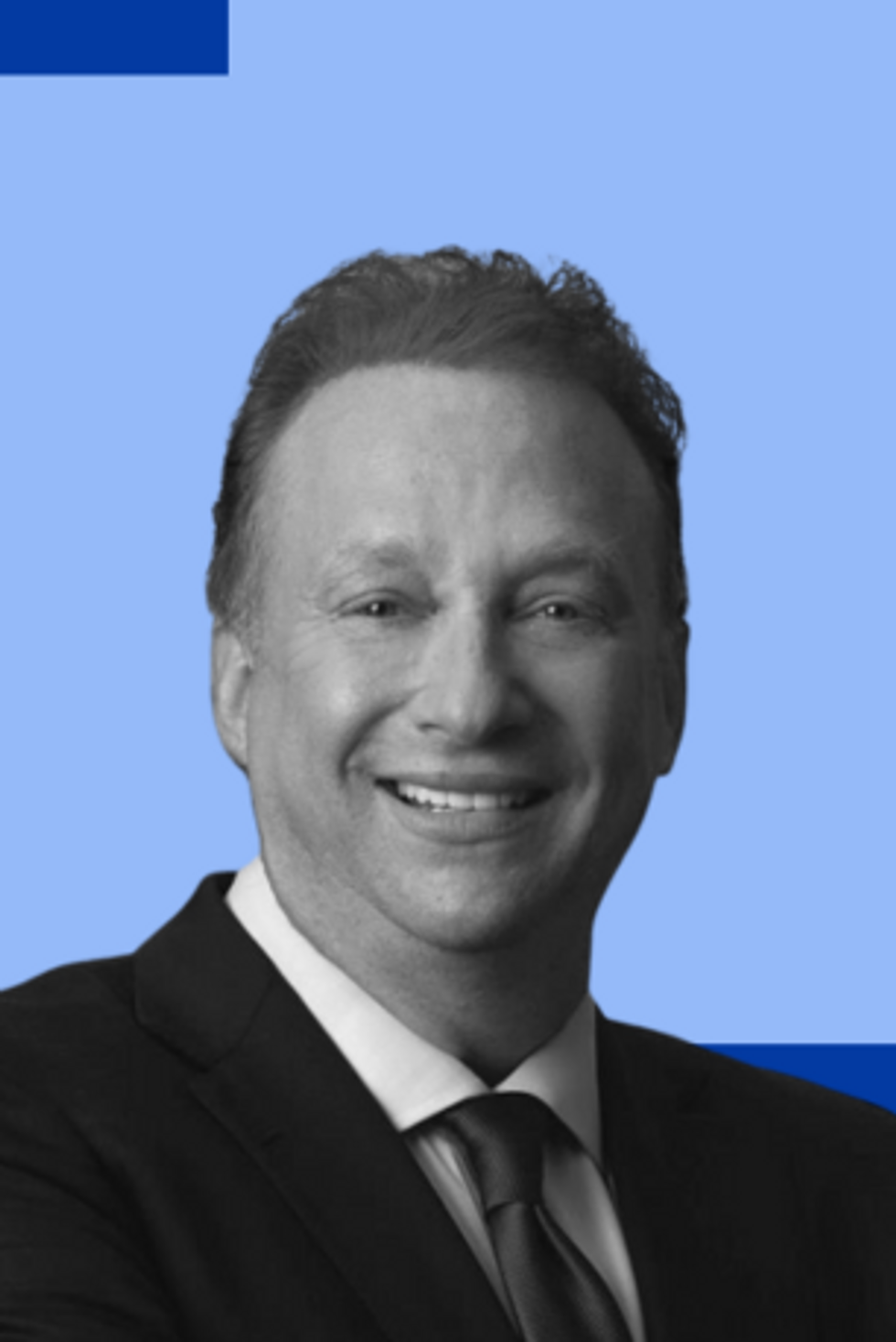 Founder & Executive Chairman of Peerage Capital Group
He's forming one of the largest luxury real estate companies in North America.
Founder and Executive Chairman of Peerage Capital Group, Canadian-born Nadal is known industry-wide (and beyond) as an international entrepreneur and philanthropist.

His global-scope efforts saw big wins for the group in 2022, as Peerage Realty Partners secured a sizable partnership interest with several Sotheby's International Realty franchises in the US, positioning the company – in less than 12 months – as the largest single strategic investor, worldwide, in Sotheby's International Realty.


With Baker Real Estate adding a sister company – Baker Real Estate West – just over a year ago, and mainstay Chestnut Park continuing to lead the way (as well as several other real estate companies flying under the Peerage flag), Nadal (a collector of fine cars, motorcycles and – yes – sneakers) has quickly added another layer to his world class collections: North American luxury real estate brokerages.
Mark Kenney | The REIT Leader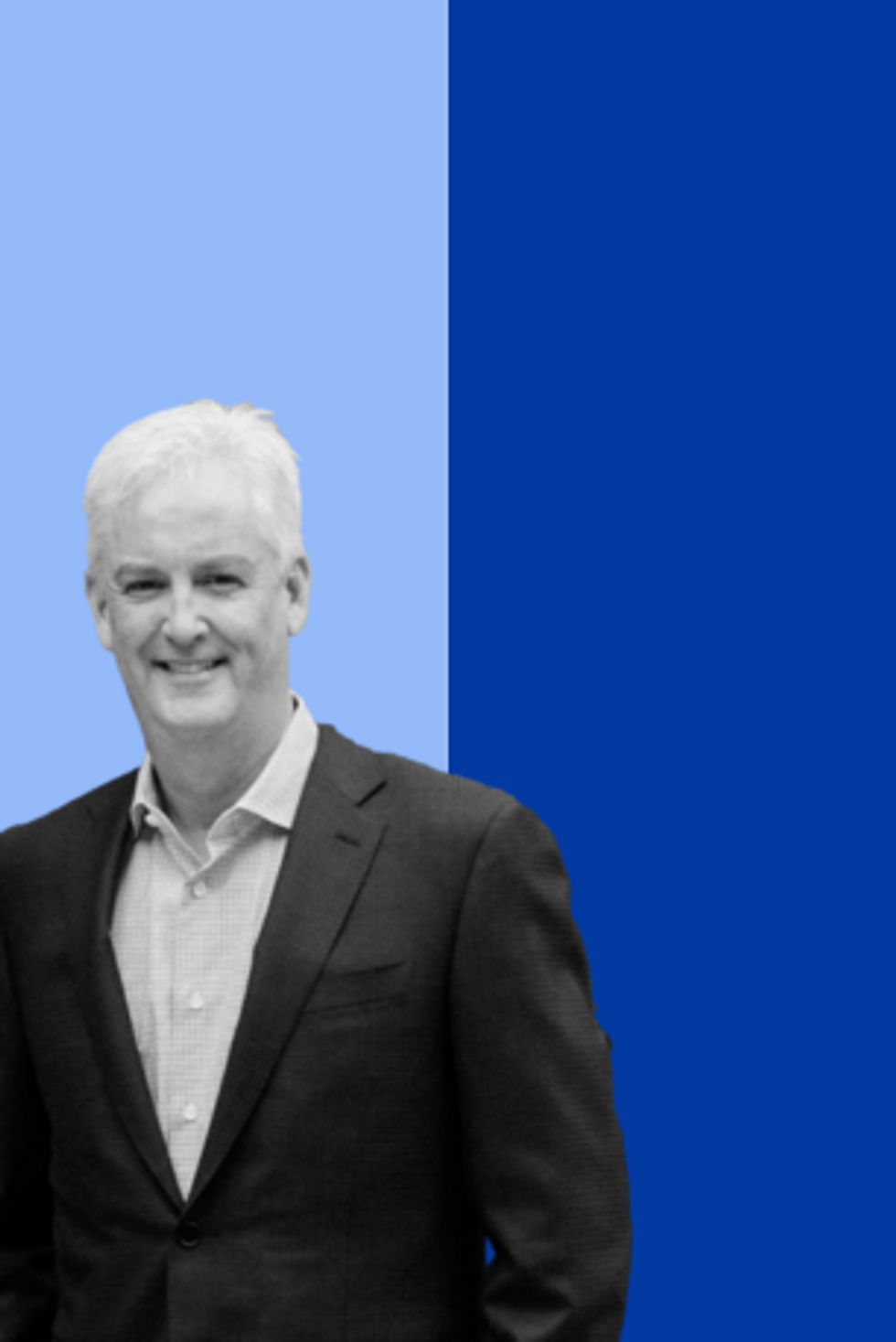 President and Chief Executive Officer at CAPREIT
Renting has never been more top of mind.
During an affordability and housing crisis, it's not surprising that the largest collection of rental providers in the country would be considered influential. At the top of the heap sits CAPREIT, the largest REIT in the country, owning interest in some 67,000 "suites, townhomes and land leased community sites" and enjoying a market cap of more than $10B (30% clear of the country's next biggest REIT, RioCan).

At the top of CAPREIT sits Mark Kenny, an outspoken industry leader who's not afraid to take it on the chin or challenge stereotypes and misnomers surrounding the level of care and commitment REITs provide. Not to mention remind you that REITs are comprised of millions of small Canadian investors, many of whom have no other way of investing in real estate.


At a time when any – or all – level(s) of government can't seem to meet the moment in terms of affordable housing, it doesn't matter whether you love REITs or loathe them – they're fulfilling a purpose no one else seems to be able to right now.
Real Estate News